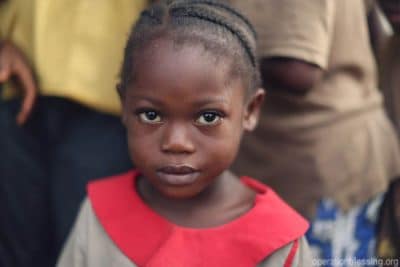 Protecting Liberia's orphans from Ebola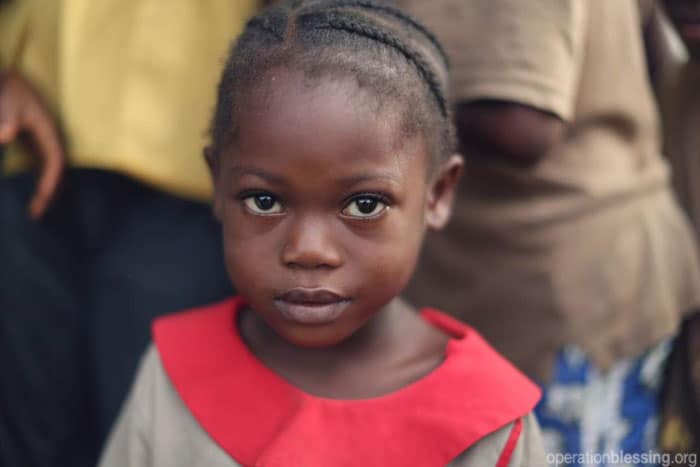 LIBERIA – Children in Liberia orphaned by conflict, poverty and disease, or abandoned by those too impoverished to care for them, are now at risk of a killer disease—Ebola.
A compassionate woman affectionately known as "Mother Edith" offers many of these children a loving home, food and an education at Hope in Christ Orphanage. But supplies are running low and the risk of contracting Ebola remains high if they venture far past the orphanage gates.
While on the ground working hard to fight the spread of Ebola in the capital of Liberia, Operation Blessing teams reached out to the orphanage this past weekend, where we repaired dormitory walls, replaced moldy ceilings and provided new beds and mattresses just last year.
"With the economy hurting because of Ebola, we knew they needed a boost in food supplies," said David Darg, OBI's vice president of international operations. "We also wanted to make sure they were protected with disinfectant."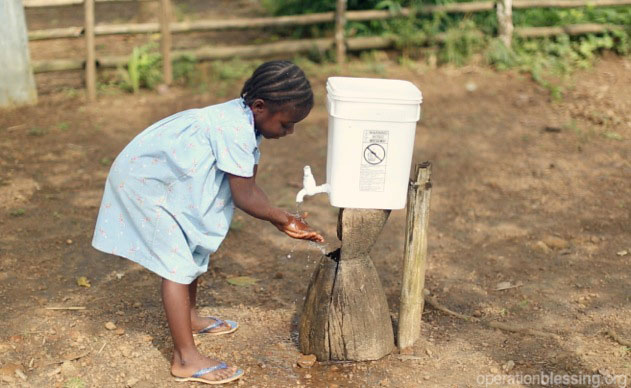 Our teams provided Mother Edith with much-needed food supplies and chlorine for hand-washing and disinfecting surfaces to protect the children from Ebola.
In other parts of Liberia, Operation Blessing teams are using chlorine generators to produce and distribute a powerful disinfectant for hand washing stations and hospitals alike. We are also delivering food supplies to families under quarantine and providing protective gear, including masks and gloves, to protect medical personnel.
HOW YOU CAN HELP


Your support is critical in helping families fight poverty. Click here to make an online donation today and let your gift make a significant impact in the lives of those who urgently need it.

Print Friendly