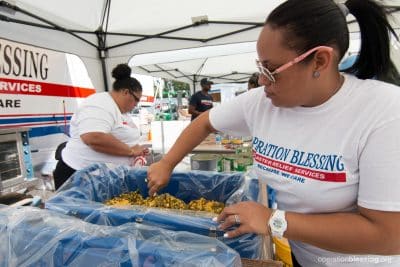 Puerto Ricans Pay it Forward with Hurricane Help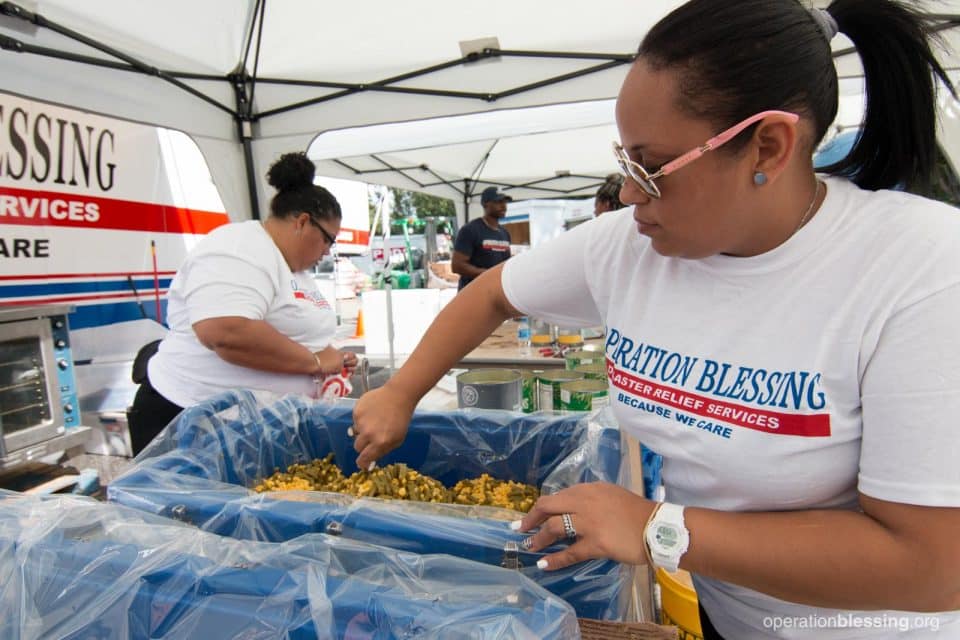 NORTH CAROLINA, USA – Puerto Rican volunteers from San Juan are serving the victims of Hurricane Florence in a unique story of paying it forward.
Last year when Hurricane Maria devastated their island, Operation Blessing quickly moved in to help pick up the pieces. The storm killed almost 3,000 people and caused damages estimated at over $100 billion. Jesus Flores, spokesman for the delegation, said, "Operation Blessing knocked on San Juan's door without any request after Hurricane Maria, and they've been there ever since…. They've been delivering all kinds of aid, water filters, food, and medical supplies."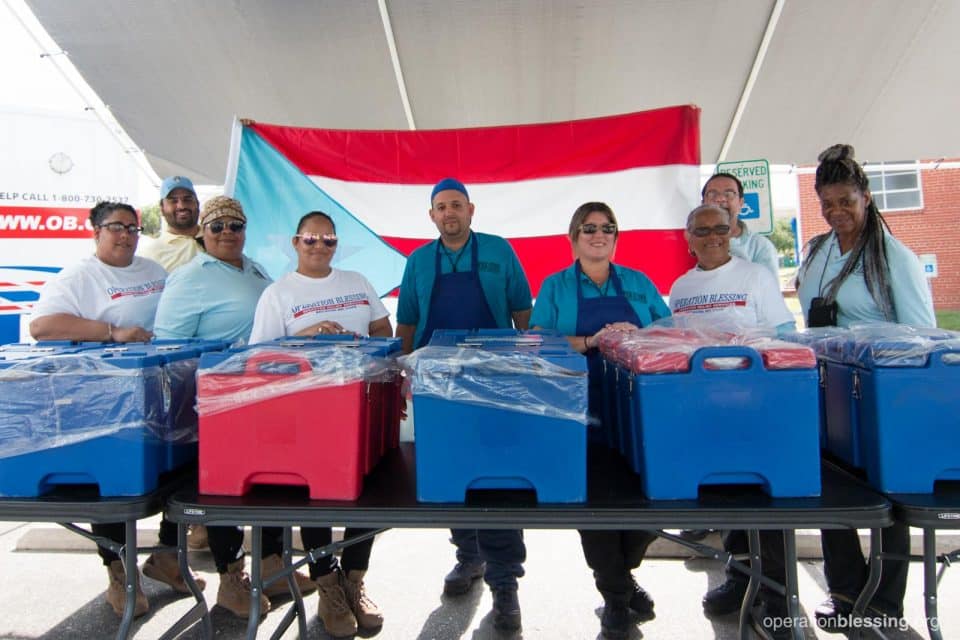 The team of seven San Juan municipality employees, including Chef Lionel Rodriguez, volunteered to help Hurricane Florence victims under the organization of their mayor, Carmen Yulín Cruz. Flores said, "We are answering the call of North Carolina."
The Puerto Rican delegation showed excitement over working on the frontlines with Operation Blessing. Flores said, "Without their help, certainly San Juan wouldn't have been able to stand up as quickly as we've been able to stand up, and the whole island as well. So we're forever grateful and in debt to Operation Blessing."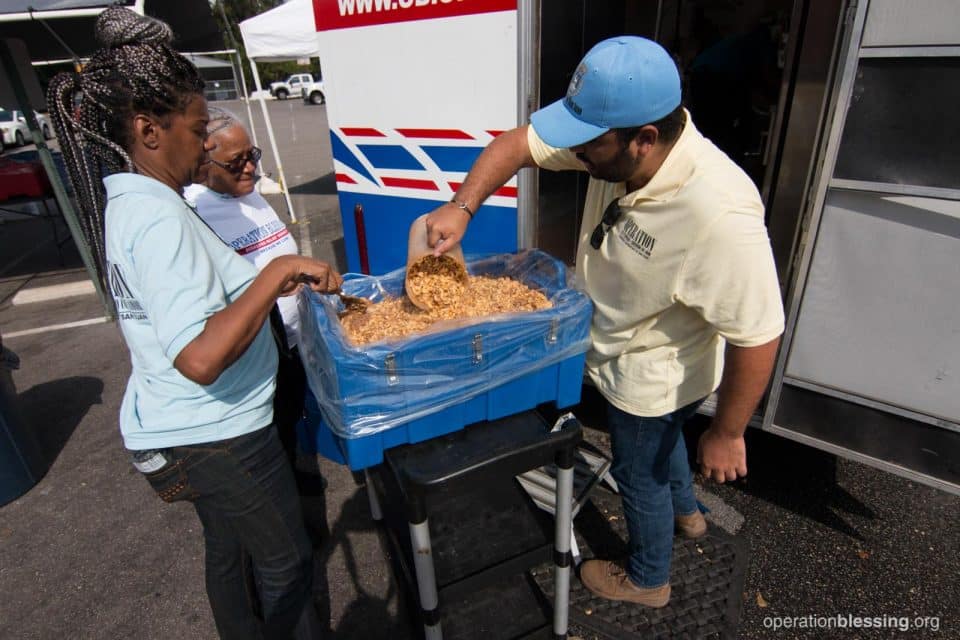 Appropriately enough, they named their delegation, "Operation Pay it Forward." The team will be serving the hurricane victims in Lumberton, North Carolina, for two weeks. In partnership with Operation Blessing and East Lumberton Baptist Church, they are preparing and distributing approximately 2,000 meals per day for volunteers and victims in need.
The delegation knows all too well how it feels to be left reeling after a hurricane. Flores said, "It was important to us to be here today because, through Operation Blessing, the people of the United States gave us their love and support."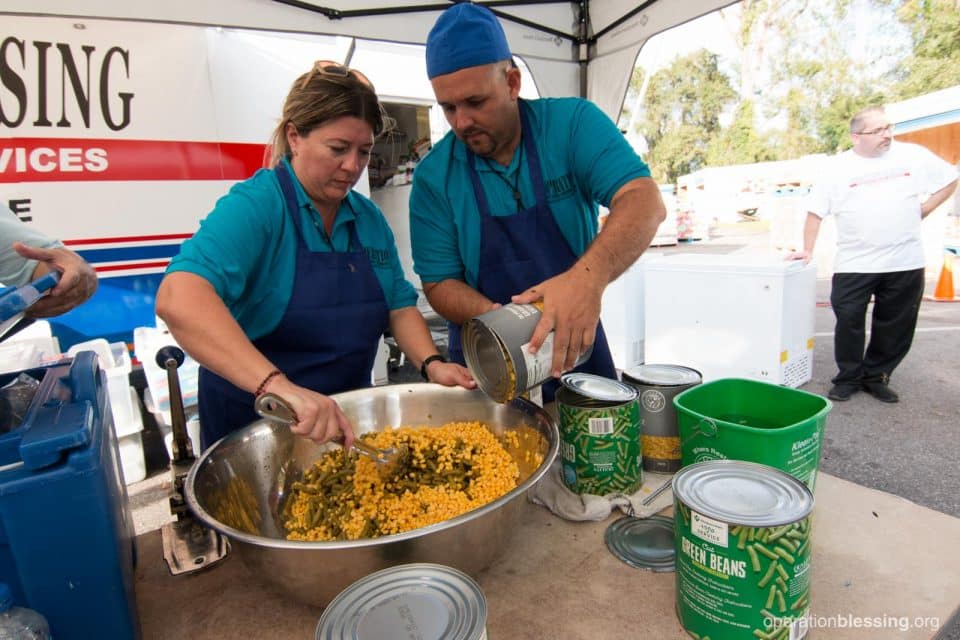 Faithful friends like you make these outreaches possible in such crucial moments. If you'd like to give a special gift for disaster victims at this time, please visit www.ob.org/disasterrelief. Or to volunteer in North Carolina, check out our volunteer page www.ob.org/volunteer.
HOW YOU CAN HELP

Your support is critical to providing relief for the hungry, water for the thirsty, medical care for the sick, disaster relief for those in crisis, and so much more.
Click here to make an online donation today
and let your gift make a significant impact in the lives of those who urgently need it.

Print Friendly