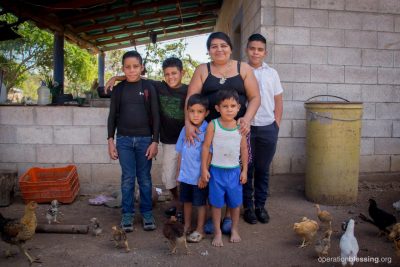 Rebuilding Her Life After Violence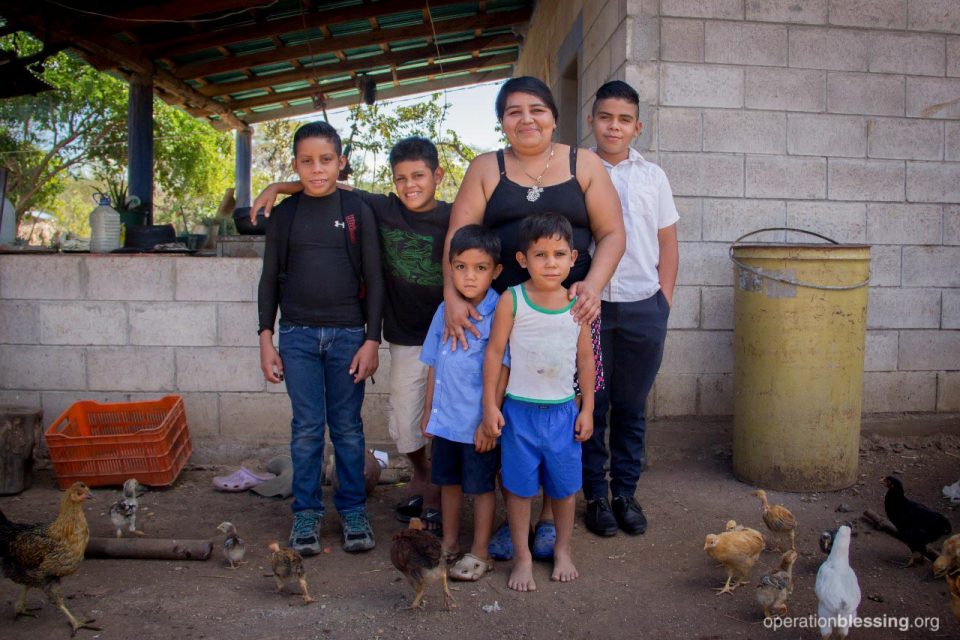 EL SALVADOR – With five children to take care of, Genoveva's life was never easy. But one morning, things got much, much worse. Her husband had disappeared for a while, and when he came back he was drunk and violent.
"It was a normal day like any other," Genoveva recalled. "Housework, washing clothes, cooking for the children, etc. When suddenly my husband appeared. He saw me and wanted to attack me. He grabbed a machete and hit me on the head. There were screams and blood everywhere. My children saw it with their own eyes. My eldest son, Luis, called the police."
The children were terrified for their mother. Luis yelled, "Mommy defend yourself. You have to do something. I do not want you to die!" The attack ended as quickly as it started, but the damage was done.
Four years have passed since that fateful day. After the attack, Genoveva left her husband for her own and her children's safety. Now a single mother of five sons, Genoveva struggles to make ends meet. Since the attack, Genoveva suffers from bouts of dizziness that have made it difficult for her to find steady work.
After seeing their mother trying to provide for them, Genoveva's sons wanted to help. "We no longer had the help of my father, and my mother could not work because of the wounds to her head," Luis said. "I remember one of the most difficult moments was when my younger brothers told my mother 'we are hungry,' and I knew there was nothing [to eat]. It was at that moment that I told my brothers Milton and Cristofer that we were going to try to fish to see if we could bring food to our mother and brothers." With their hard work, and some help from a neighbor, the boys were able to bring a meager amount of food home, but it wasn't enough.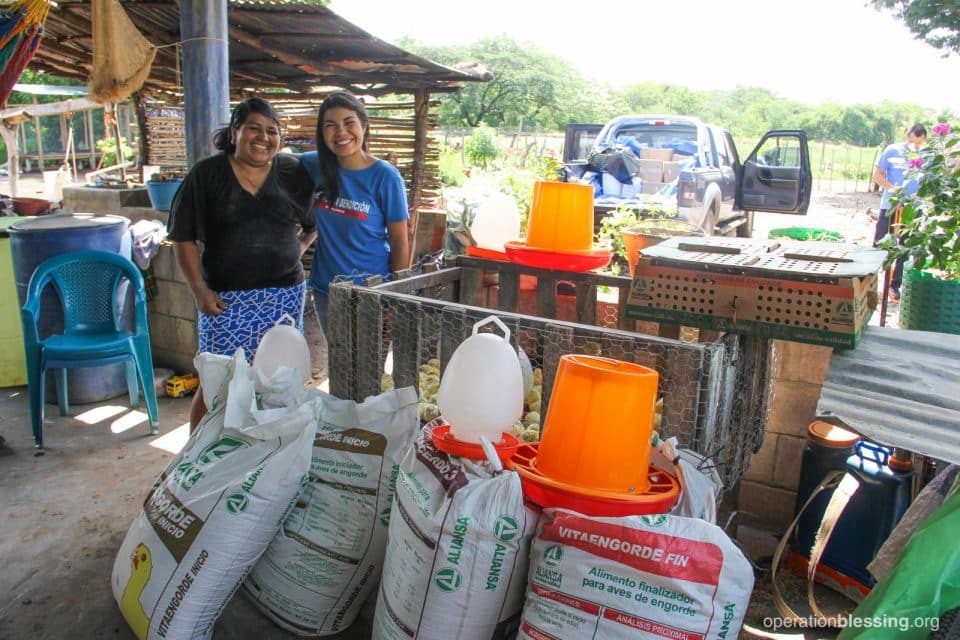 Then, Operation Blessing's generous partners stepped in to help this courageous family. Genoveva and her sons were enrolled in OB El Salvador's family poultry project. First, Genoveva learned how to care for and raise the birds, then OBI supporters provided the family with a chicken coop, 50 chickens, food for the birds, and feeders.
"Now, with the construction of this chicken coop, I know that I will have a secure income with which I will be able to feed my children," Genoveva said. "It has been a great blessing, all that they have done for us."
HOW YOU CAN HELP

Your support is critical to providing relief for the hungry, water for the thirsty, medical care for the sick, disaster relief for those in crisis, and so much more.
Click here to make an online donation today
and let your gift make a significant impact in the lives of those who urgently need it.

Print Friendly