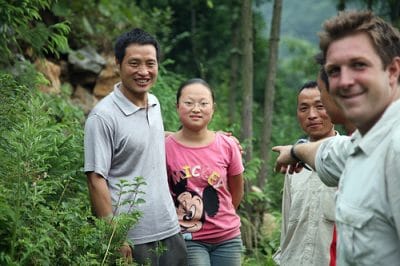 Reclaiming Dreams for a Better Life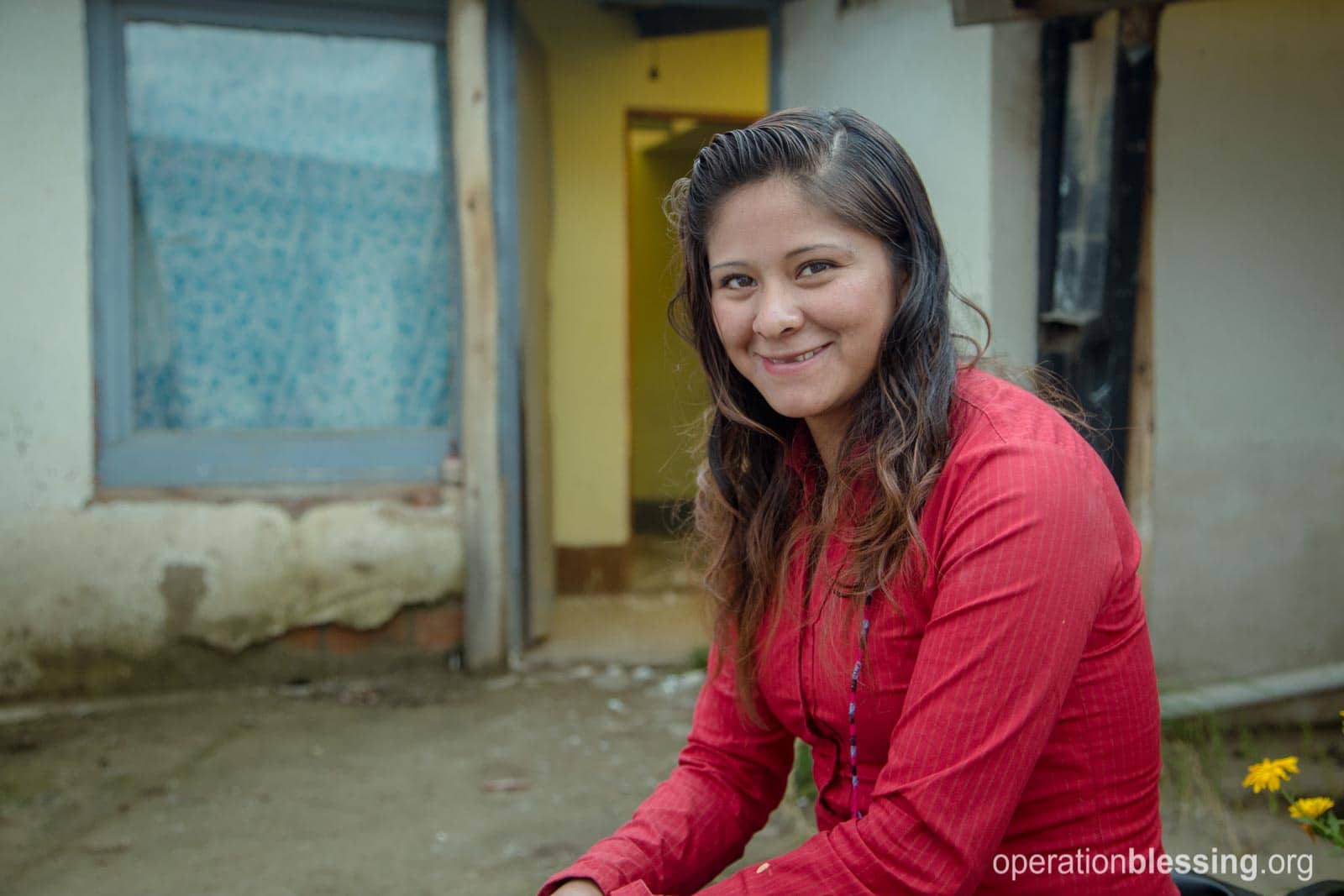 BOLIVIA – Kyla's* life didn't start out on a promising road. Abandoned by her mother and repeatedly abused by her father, stepmother and siblings, Kyla became hopeless. By the time she was thirteen, she could no longer take it. "My father hit me until I passed out. He hurt my foot, then dragged me by the hair across the floor. He punched me several times, kicked me and even threw urine over me. That moment was ugly. He then returned to lock me in a room… There I called my aunt." She begged her aunt to rescue her, and the aunt notified the police. When Kyla was taken to a transitory shelter, her father blamed her for the situation and the fact that he might go to jail.
Kyla said, "My dad broke all my dreams. I wanted to study since I was little, to be someone in life, but he broke my dreams with the punches and the way he treated me. I even attended a Christian church, but he told me not to go, and even hit me when I went there."
The abuse cycle repeated itself two more times. First Kyla was sent to her aunt and uncle, who treated her no better, then to her godfather, who added sexual abuse to the list of offenses against the young girl. The man, who was a teacher, treated her well at first and insisted she continue her education. However, when the sexual abuse began, he threatened her not to tell his wife, reminding her that she had lost her family by her own choices.
At the time, Kyla did not understand the laws that should have protected her, and she believed she was trapped with nowhere to go. "I felt anger and helplessness and began to mourn," she said. She had no idea why this was happening to her. When the wife discovered what was going on, the godfather blamed Kyla, and she once again found herself in a transitional home.
However, matters finally changed for the better. At fifteen, Kyla ended up at Munasim Kullaquita, a shelter that specializes in helping children, adolescents and women recover from commercial sexual violence, as well as abuse like Kyla suffered. It was there that Kyla was empowered to heal physically and emotionally and develop new talents that would help provide her with a productive future. She discovered that by forgiving her abusers, she would free herself to pursue her own dreams.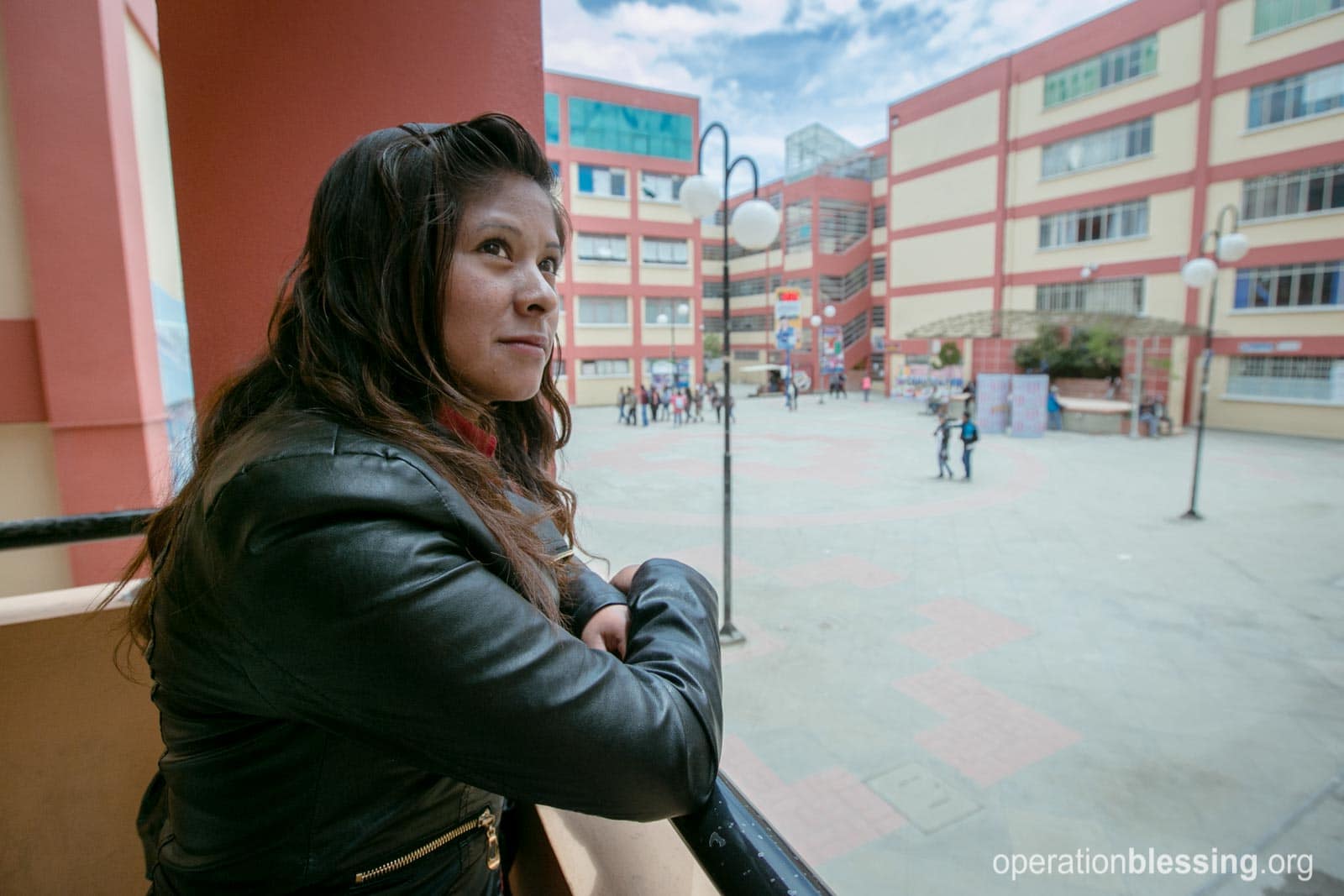 Munasim Kullaquita provided classes and workshops in pastry making, computers, sewing and more, and the dreams Kyla had long ago given up were restored. "I graduated from school. All from Munasim shelter were there with me that day," she said. "They all have been like a family to me."
After Munasim, Kyla transitioned to the Tilata home, another branch of the program. To contribute to the home and support herself, Kyla participates in an industrial bakery project, for which Operation Blessing purchased the necessary equipment. The girls bake cookies that are used for Bolivia's national nutritional program, and they're given a sense of independence and accomplishment knowing their work is being used to help other people.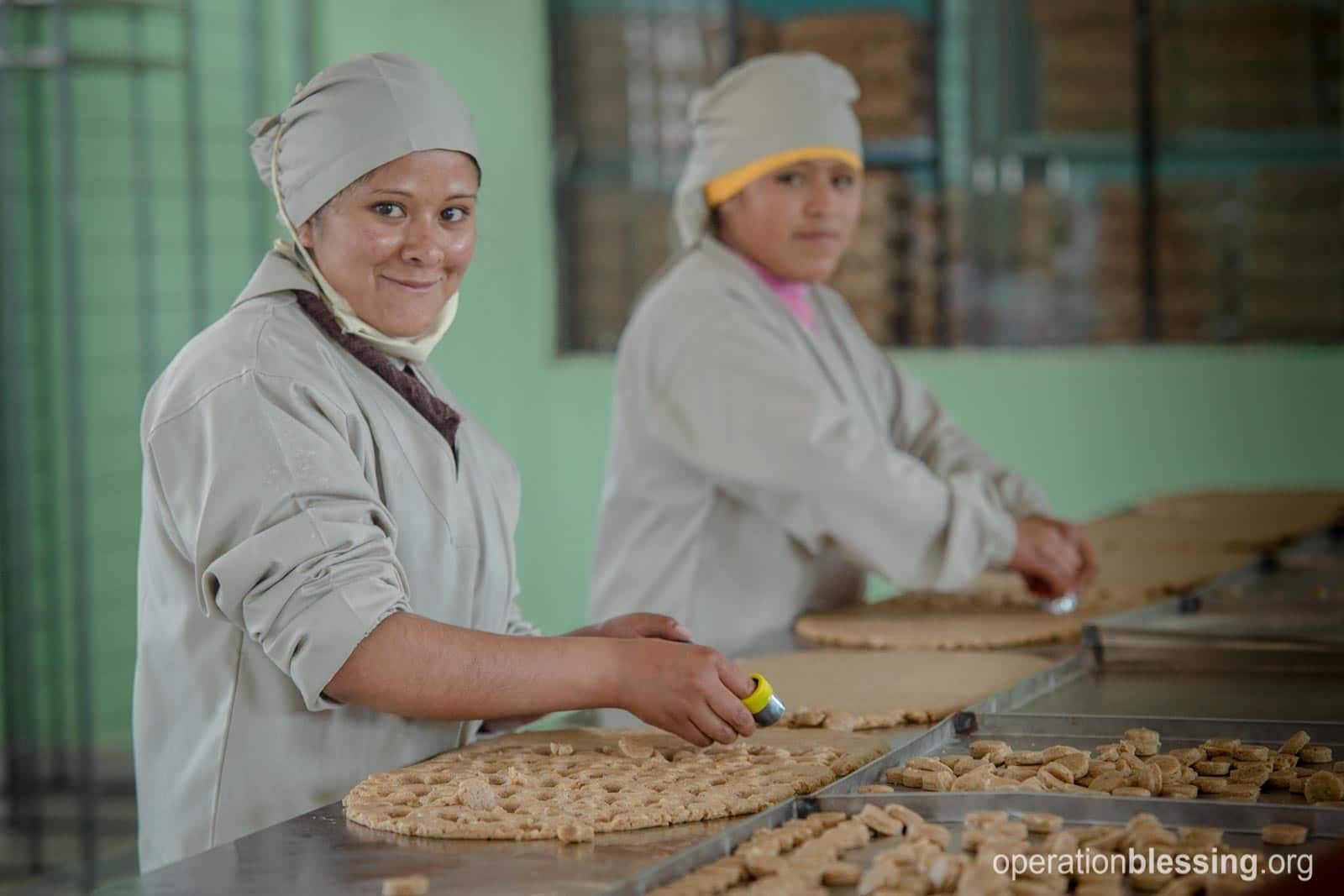 Kyla's dreams didn't stop at the high school level, though. With her salary from the bakery program, she now attends a university. "I decided to study social work for girls and boys who are living in the streets, suffering. They have nothing to eat and nowhere to sleep, and I think I can be part of the help for them." Kyla realizes her own dark past can help others have a better life.
"I thank you from my heart," she said. Without Munasim, Tilata and Operation Blessing, Kyla doesn't know if she could have accomplished so much. Now, with her sights set high and a resilience to match her dreams, she is sure to be successful.
*Name has been changed to protect identity.
HOW YOU CAN HELP

Your support is critical in helping families fight poverty.
Click here to make an online donation today
and let your gift make a significant impact in the lives of those who urgently need it.

Print Friendly