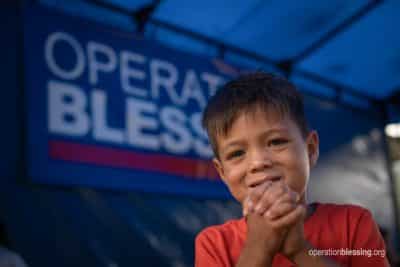 A Chance to Grow and Be Strong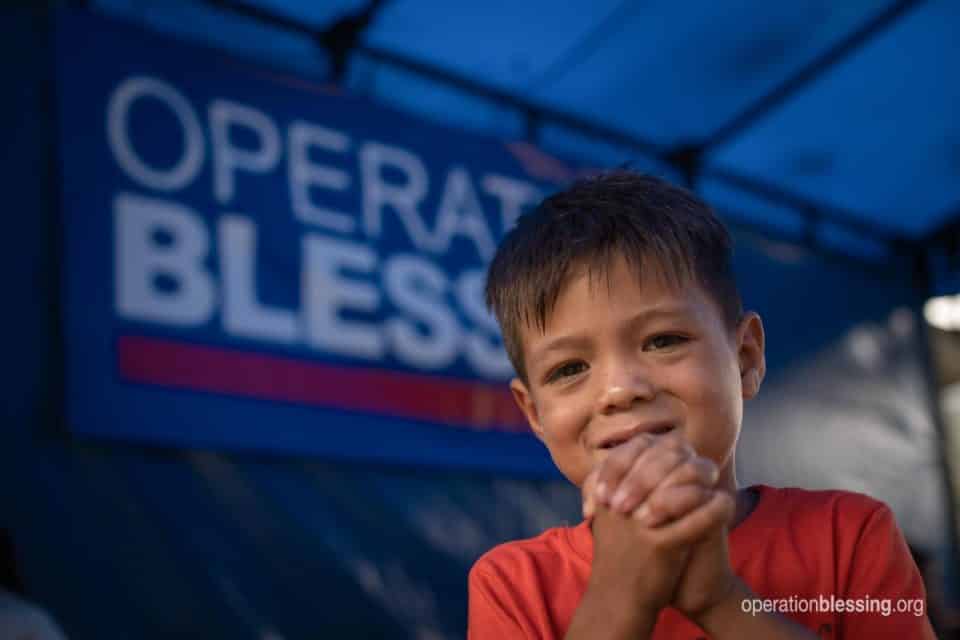 Venezuelan Refugees Receive Food, Water, Medical Care, and Hope 
COLOMBIA – Meet 6-year-old Joel from Venezuela. Like so many other children in his country, he recently fled with his mother, siblings, and cousins to Colombia. He now survives as a refugee. The reason—as he simply put it, "We don't want to be hungry anymore."
Due to political and social unrest in Joel's homeland, food has become scare, and the country faces a severe humanitarian crisis. But since help can't get into Venezuela, many families, like Joel's, are taking the dangerous and exhausting trip to Colombia by foot. They enter through illegal, unofficial crossings plagued by gangs. Then they walk uphill many long hours to the nearest towns. And they're already starving before they ever leave home.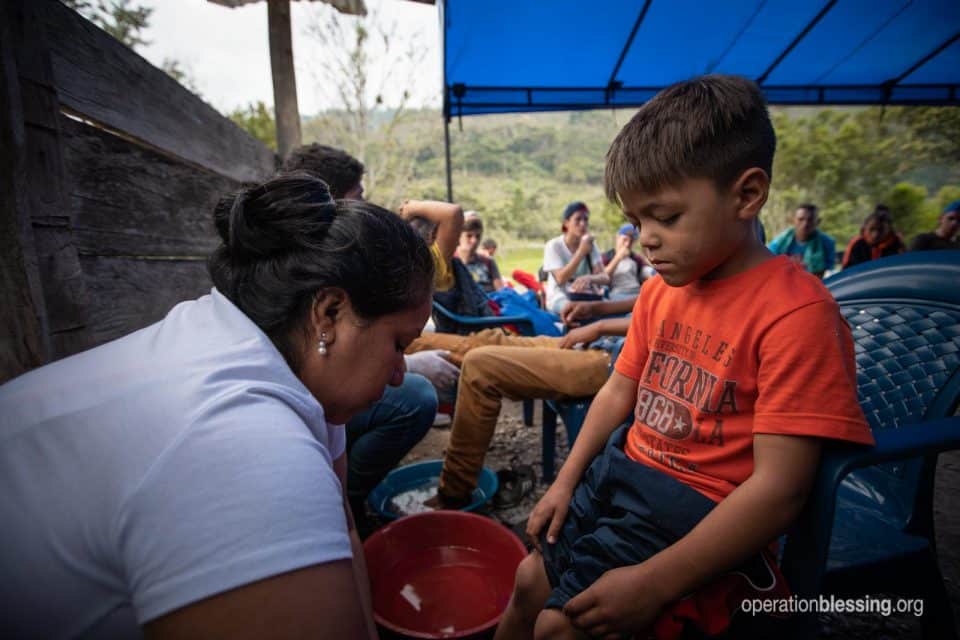 Joel said, "There was no food there," in Venezuela. "I don't want to be hungry. I like to eat because I want to grow up, and if I eat…I will grow and be strong."
He remembers all too well going hungry. His little sister cried, but their heartbroken mother could only answer, "We don't have any food."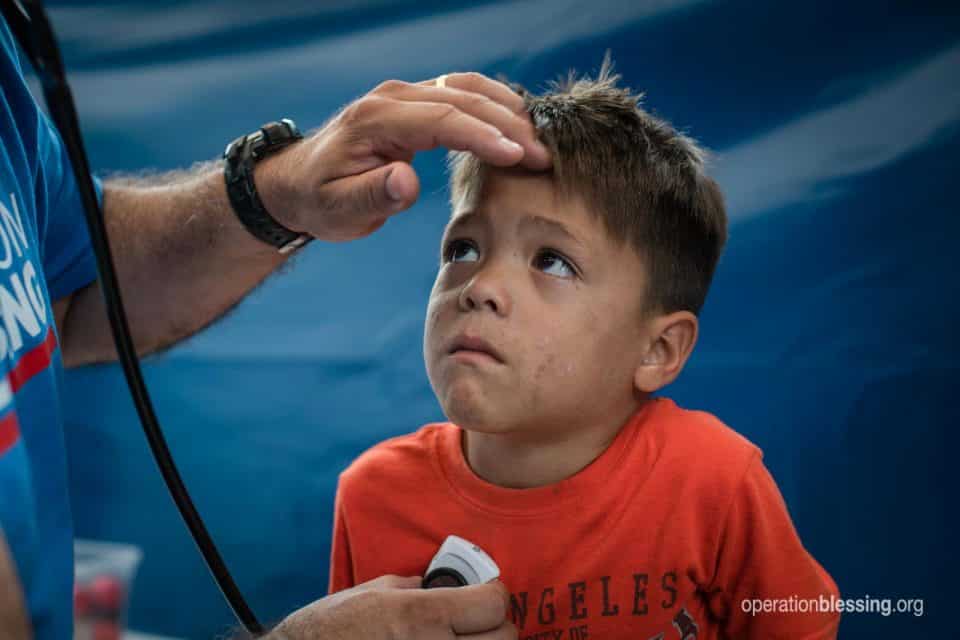 So the family walked for three days in hopes of finding nourishment and help. Suffering pain in his feet and knees, Joel begged to sit and rest. But the family had to keep moving. Joel prayed along the way that nothing bad would happen to them. Finally, safely into Colombia, they were met by an Operation Blessing team, who drove them to a YWAM shelter. By that time, Joel was sore, dehydrated, and suffering from a headache.
Thanks to friends like you, Joel and his family received the care they had been so desperately needing. He was treated by a doctor provided by Operation Blessing and given all the electrolytes and medications he required free of change. Joel reported, "I feel very happy. I didn't see a doctor for three years."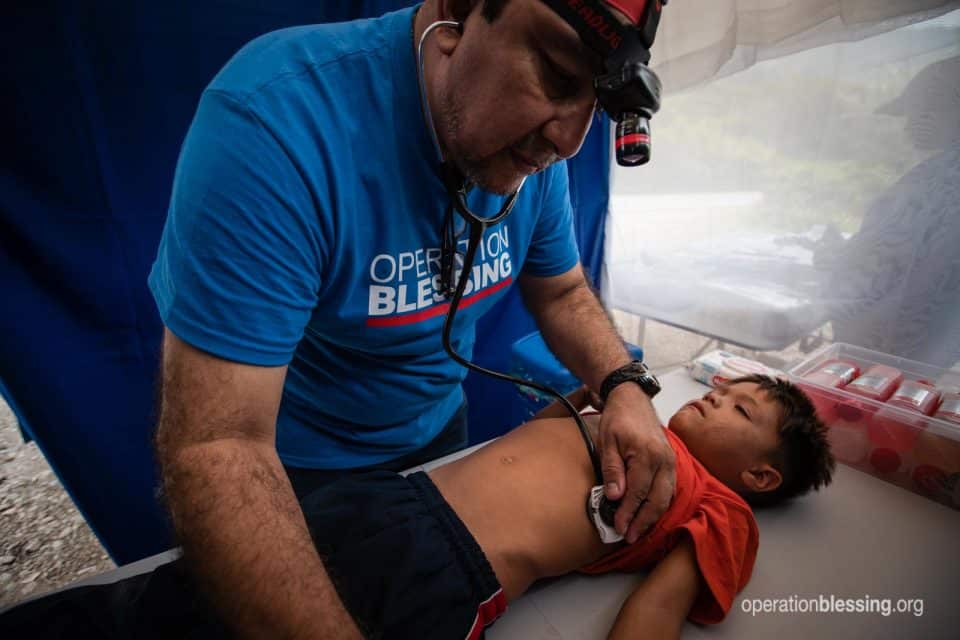 At the YWAM shelter his family received food, clean water, and had their feet washed and tended to. OB also gave solar lights to refugees as needed.
Because of your support, Operation Blessing has continued helping Venezuelan refugees like Joel during this extreme time of need. You've sent love and encouragement along with vital care and supplies to Colombia. Safe water teams installed systems at shelters and camps, OB staff provided hamburgers—a rare commodity in Venezuela—and a party to cheer up downtrodden Venezuelans, and OB doctors made sure refugees got healthy and stayed healthy.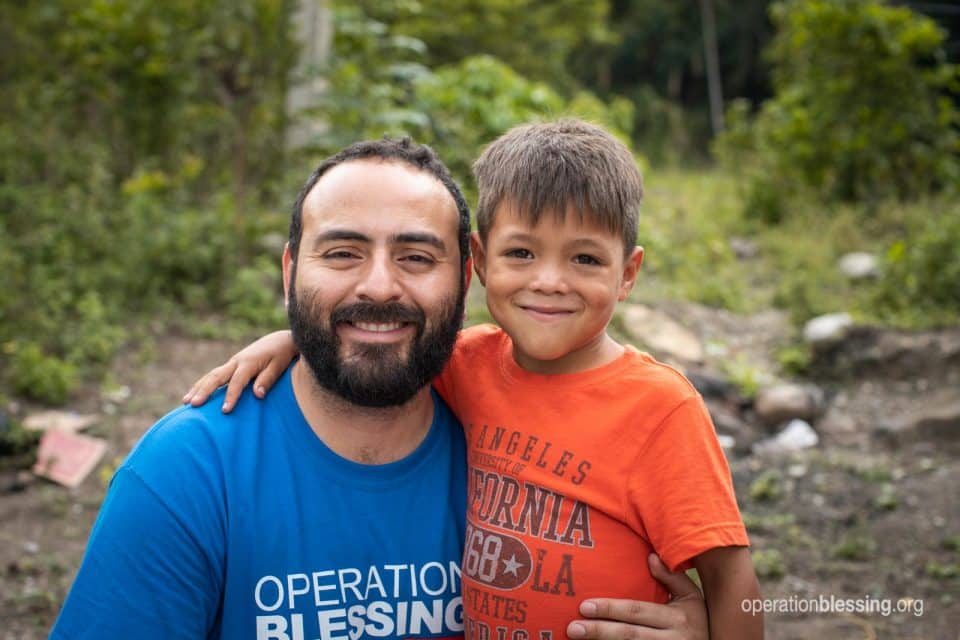 Thank you for giving Joel a chance to grow and be strong, and for bringing hope into this desperate situation!
HOW YOU CAN HELP

Your support is critical to providing relief for the hungry, water for the thirsty, medical care for the sick, disaster relief for those in crisis, and so much more.
Click here to make an online donation today
and let your gift make a significant impact in the lives of those who urgently need it.

Print Friendly