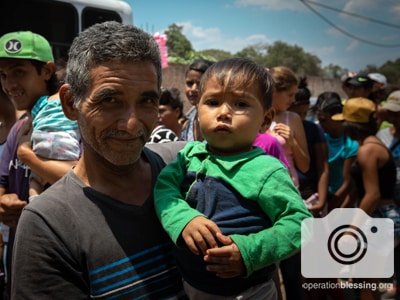 Refugees Flee Humanitarian Crisis in Venezuela
Venezuela Humanitarian Crisis
Operation Blessing in on the ground to help Venezuelan refugees through humanitarian crisis relief as they risk everything to reach Colombia. An Operation Blessing disaster relief team is stationed in Colombia near the Venezuelan border assisting those in need and offering hope.
The needs are great as the number of desperate families fleeing Venezuela increases. Thanks to you, Operation Blessing is providing medical care, hygiene items, clean water solutions, solar lights, and more.
Learn more about the Venezuela humanitarian crisis.
HOW YOU CAN HELP


During times of crisis and disaster victims desperately need your help. Click here to make an online donation today. Your gift can make a huge difference. Thank you for your compassion to bless the hurting.

Print Friendly