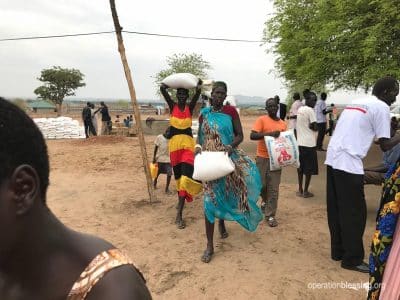 Relief for Famine-Stricken South Sudan
SOUTH SUDAN – The toll of the South Sudanese civil war is still being paid, and now the rain refuses to fall. In the midst of an intense drought, famine has set in for the people of South Sudan—including 12-year-old Kuai.
When Kuai's father died in the civil war, Kuai fled to a refugee camp in Uganda, along with his mother and brother. But in order to attend school, Kuai had to return to South Sudan.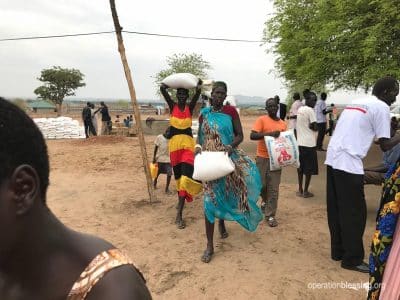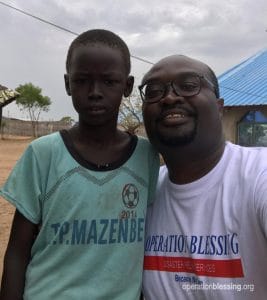 His aunt took him in, but they are struggling. With food scarce in the area, inflation has driven prices so high that they cannot even afford a meal.
Operation Blessing is on the ground in South Sudan providing immediate relief to help children and families like Kuai's. Working with local church leaders, staff from OB Kenya delivered emergency food and supplies to families and orphans in one of the most desperate areas.
The relief included beans, cooking oil and more to help these hungry families. Kuai and his aunt were among the recipients.
"I am very thankful for Operation Blessing helping us with food," Kuai said.
OBI teams are on the ground continuing to look for ways to help this community, and others suffering the effects of this devastating famine.
HOW YOU CAN HELP

Your support is critical in helping families fight poverty.
Click here to make an online donation today
and let your gift make a significant impact in the lives of those who urgently need it.