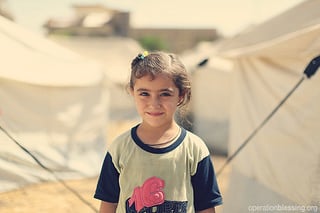 Relief for Iraqi Refugees
Relief for Iraqi Refugees
As ISIS threatens Christians and minority groups in Iraq, thousands of families are fleeing with only the clothes on their backs—in desperate search of safety. Operation Blessing is on the ground in Northern Iraq, delivering emergency aid and feeding thousands of displaced refugees with distributions of staples such as rice, oil, noodles, salt, sugar, tea, beans, lentils, tomato paste and powdered milk.
HOW YOU CAN HELP

Your support is critical in helping families fight poverty.
Click here to make an online donation today
and let your gift make a significant impact in the lives of those who urgently need it.