BAHAMAS – Over a month after Hurricane Dorian struck the Bahamas, recovery was still only beginning. But Operation Blessing had been on the ground helping since shortly after the storm. And now, thanks to friends like you, one restaurant is running again. They're serving up fresh Caribbean food, and a hope for the future.
Beverly has enjoyed life on Grand Bahama Island for 29 years, where she has two children and one grandchild. She's run a small but successful family restaurant along the beachfront in the community of High Rock.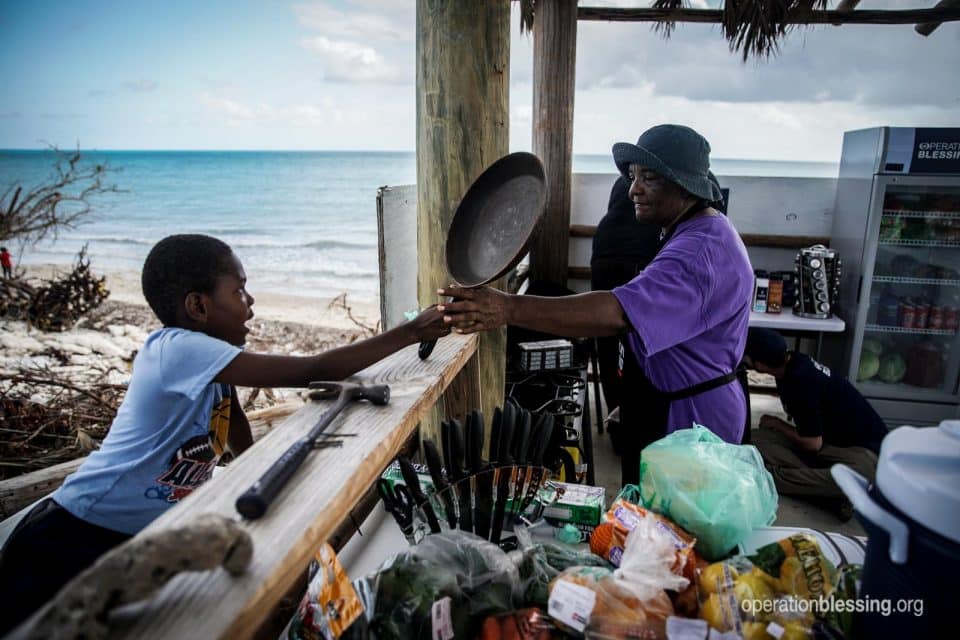 A Community Destroyed
Then came Hurricane Dorian. She had to run for shelter. "It was so scary," Beverly said. "The water started coming in the house… It was so dirty." Next the ceiling began caving in. Beverly and others nearby endured the storm for around fifteen hours, praying the entire time. Although she and her family came through safely, she reported that 16 people drowned in her area.
When she could finally get out to investigate her restaurant, nearly everything had been washed away. Pieces of the structure still stood, but the ceiling and walls were gone. Beyond the building the normal soft, sandy beach had disappeared. She could only see rocks. While she felt sad about her restaurant, she said, "Better for the building to go than for life."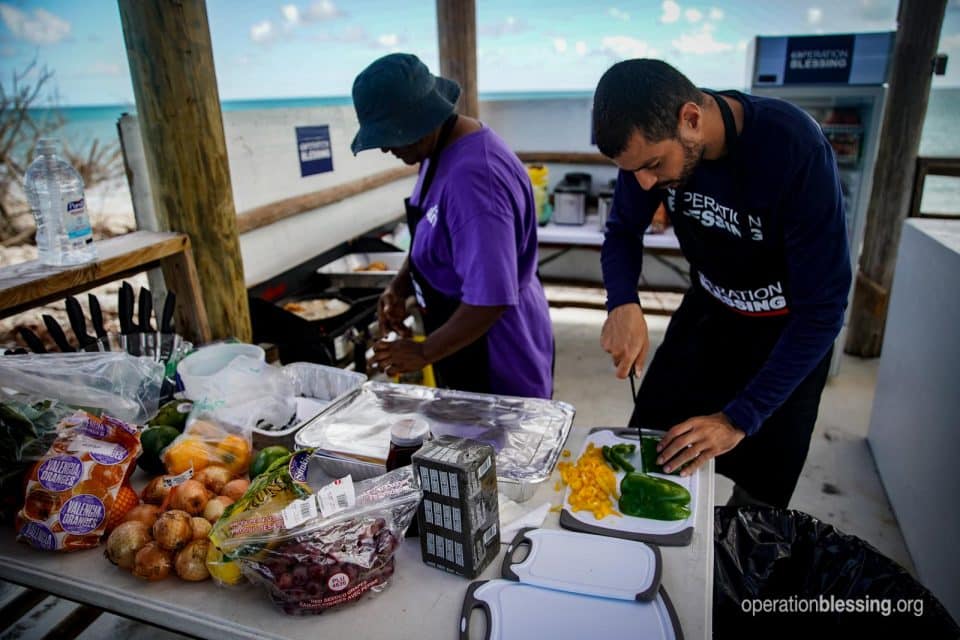 Since shortly after the storm, Operation Blessing has been delivering disaster relief in the form of clean water, solar lights, and providing medical care in hard hit areas. Now we're helping as the islanders start to rebuild, including their schools. And also including Beverly's restaurant!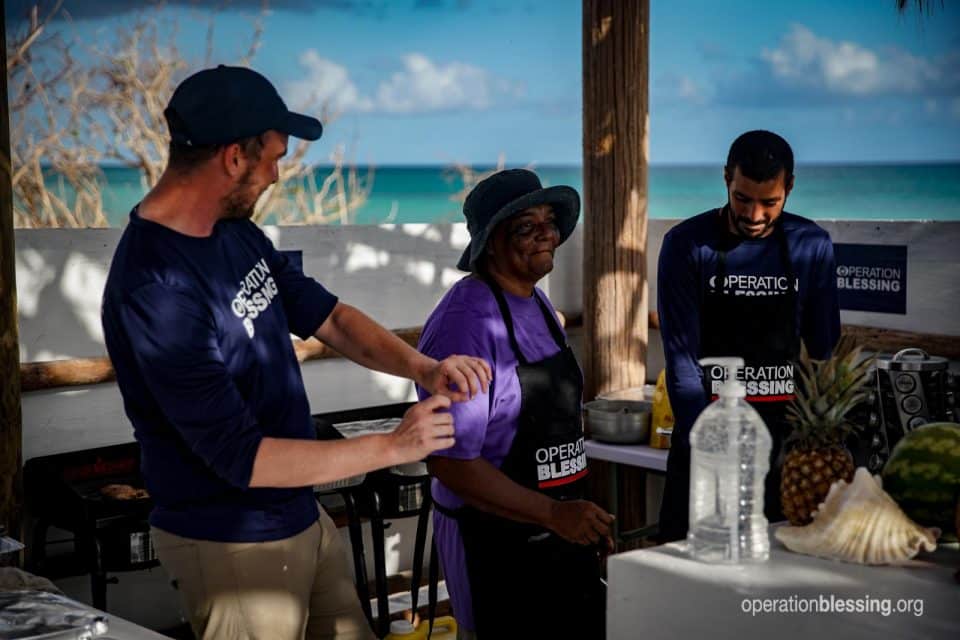 A Fresh Start
Operation Blessing workers arrived on the scene with supplies to revive her business and get her family back on their feet. Beverly smiled and danced with our staff to a local tune as they prepared to reopen. Together, they chopped vegetables and fried up fish against the background of a calm sea.
Beverly said, "Today I feel good, knowing that someone cared for us…. You know something is going to go on again." She joked that her restaurant has always been well-liked, but now it's the only one. She chuckled as she said it. However, the bittersweet expression on her face spoke of the toll the storm has taken.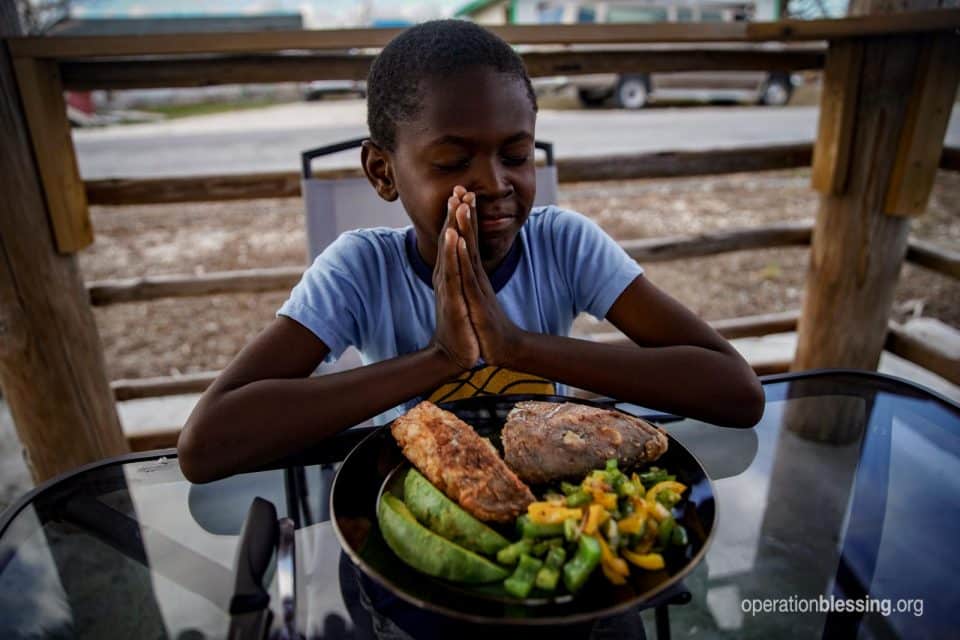 Thank you for being there to help get Beverly back on her feet. As she served up her first meal to her eight-year-old grandson, Aidon, she said a prayer over it. "Thank you for Operation Blessing that has come and brought life and brought your love. Lord, bless this food, bless this family, and bless this community."
To that, we heartily say, amen.