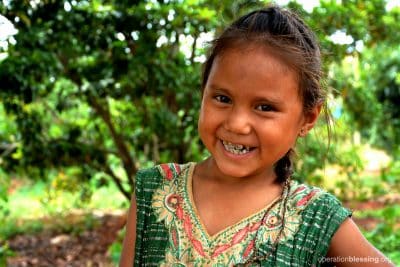 You Gave the Gift of Restored Health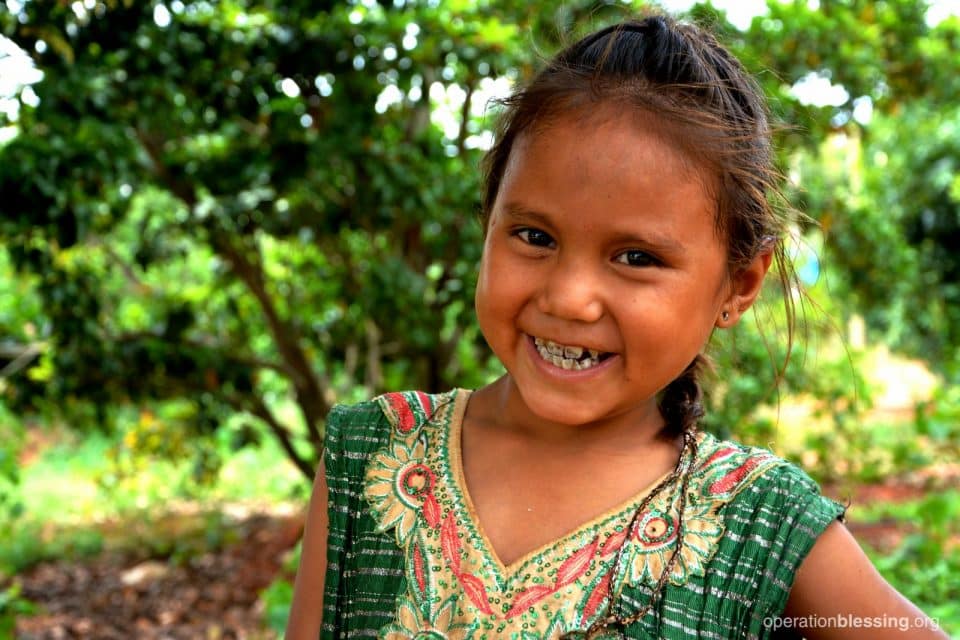 INDIA – To see Deepana bright-eyed and smiling, one might never guess this precious little girl nearly lost her life not long ago. But thanks to Operation Blessing partners and Bangalore Baptist Hospital, she's come a long way and her health has been restored.
Deepana's parents began to fear for her life as she lay listlessly in bed in her home nation of Nepal. She'd lost weight, deteriorating to skin and bones, and their many trips to the doctors for cough medicines just weren't helping her at all.
They knew it would require a drastic measure in order to save the little girl's life. So Deepana's father left his wife and four other children behind to take Deepana to his brother's home in India, where they hoped to find an alternative medical treatment. They travelled more than 1,500 miles; changing buses six times and spending two nights on a train to reach her uncle in Bangalore.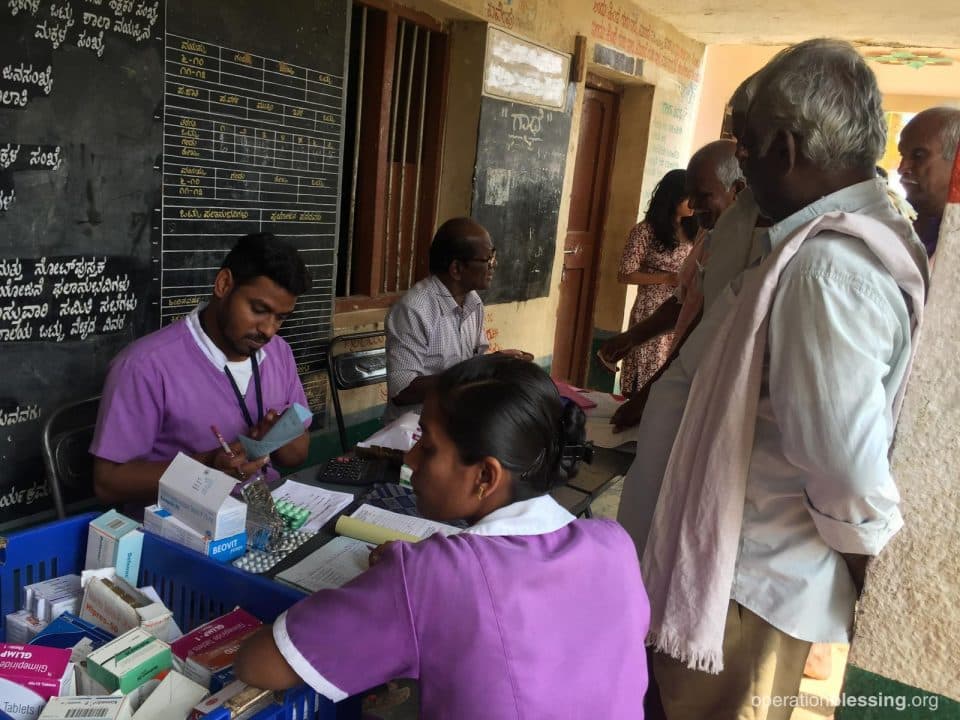 The local, government-run hospital finally got to the bottom of the situation and diagnosed Deepana with tuberculosis. They admitted her and began treatment, but as soon as she started showing improvement, she was discharged.
Deepana was supposed to continue getting her needed medications from a medical facility nearer her uncle's home, but the plan went awry. Her family found it difficult to find the medication. It always seemed to be unavailable or, at least, unavailable in the correct dosage. After several fruitless trips to the facility, her dismayed family gave up, hoping for the best. But her condition worsened once again.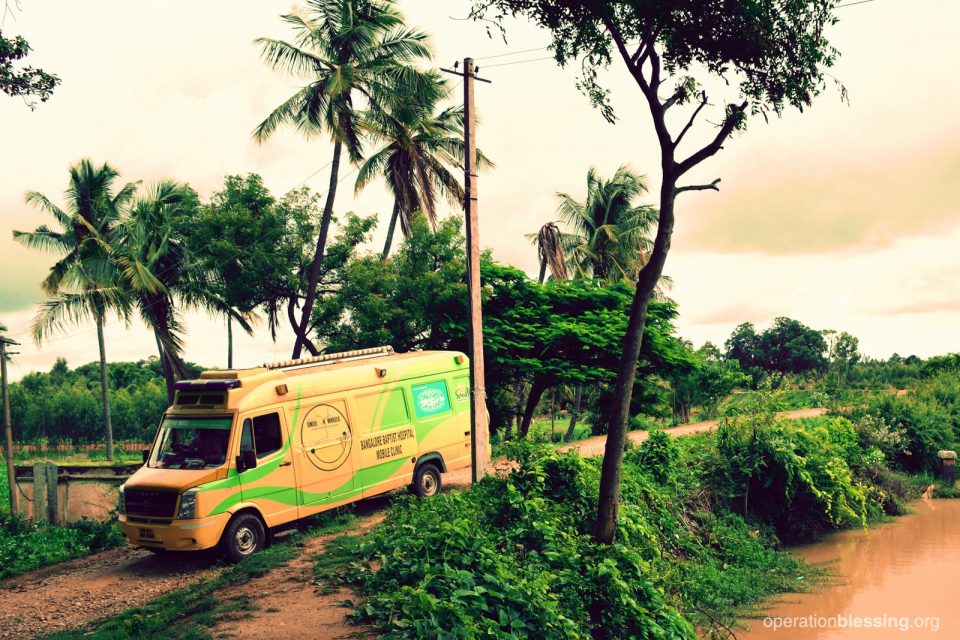 That's where you and OBI partner Bangalore Baptist Hospital stepped in to help Deepana in a way her family considered miraculous. Operation Blessing partners help support the hospital's monthly mobile clinic that reaches remote areas filled with those who might not be able to access help otherwise. Their "Smile on Clinic" van arrives equipped with diagnostic machines, a laboratory, treatment facilities, and a team of medical personnel including doctors, nurses, a pharmacist, and a lab tech.
Thanks to friends like you, during a three month period, they made 39 visits and treated 1,542 patients, providing much needed care and medications. They specialize in areas like women's health, providing vitamins and anti-parasite medicine for children, and treating hypertension and diabetes in older adults. In emergency cases, they rush patients to the hospital. The team also follows up on serious cases with phone calls and home visits.
As Deepana's illness grew critical, one of the clinic workers "just happened" to stop by Deepana's uncle's house for a routine home visit. He immediately grew concerned about Deepana's condition and convinced her family to take her to the mobile clinic that would be visiting their village the next day. After one look at Deepana, the medical team knew she needed help right away.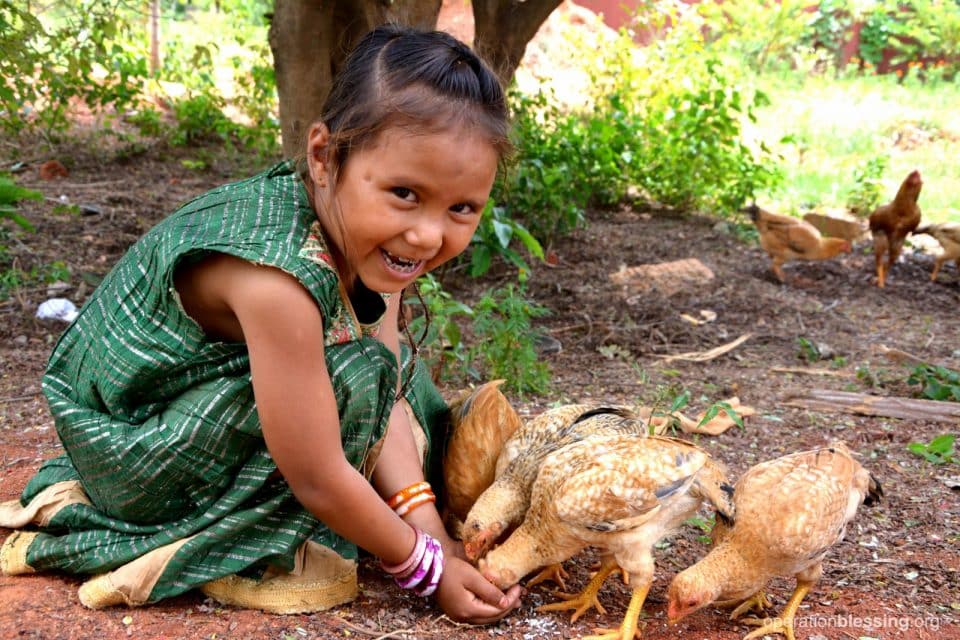 First, they spoke to the government hospital to get Deepana the medicine she so badly needed to save her life. They made certain that she would receive it on an ongoing basis until her health was fully restored this time.
The team also screened the whole family for tuberculosis, arranged regular check-ups to follow Deepana's progress, and provided counselling and extra protein to ensure her speedy recovery.
With regular medicine and care, Deepana is now thriving. She's back to a healthy weight and enjoys running and playing with her cousins. Her uncle said, "You came to our doorstep and saved Deepana. Thank you for your love and compassion for our child."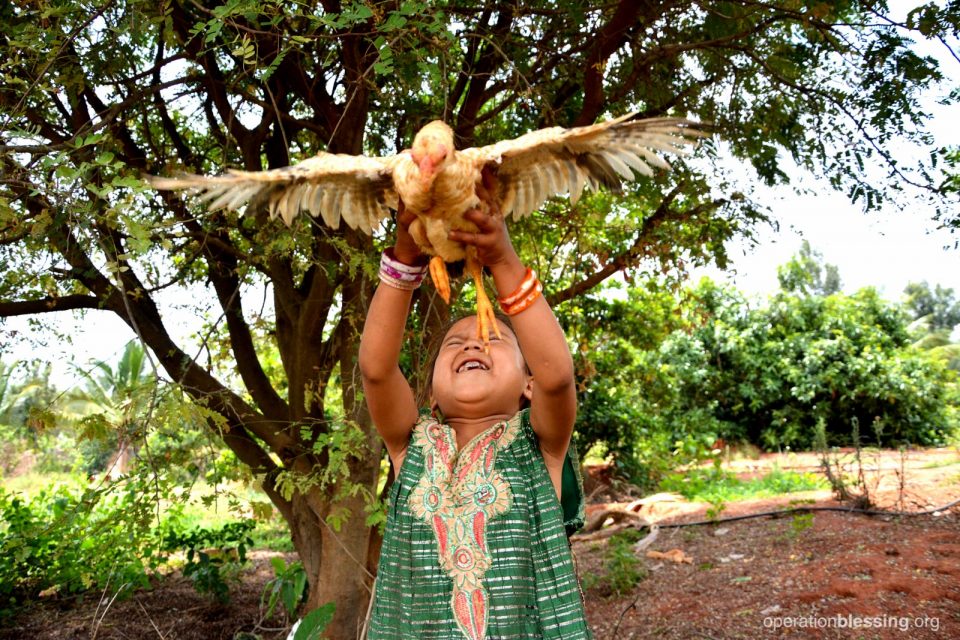 Deepana has enjoyed her time in Bangalore with her cousins. But now that she's recovered, she can't wait to get home to her immediate family in Nepal and back to school! Because of you, Deepana has received the gift of restored health, and she looks forward to a promising future.
HOW YOU CAN HELP

Your support is critical to providing relief for the hungry, water for the thirsty, medical care for the sick, disaster relief for those in crisis, and so much more.
Click here to make an online donation today
and let your gift make a significant impact in the lives of those who urgently need it.

Print Friendly