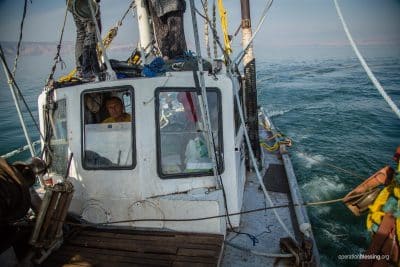 Reviving History in the Holy Land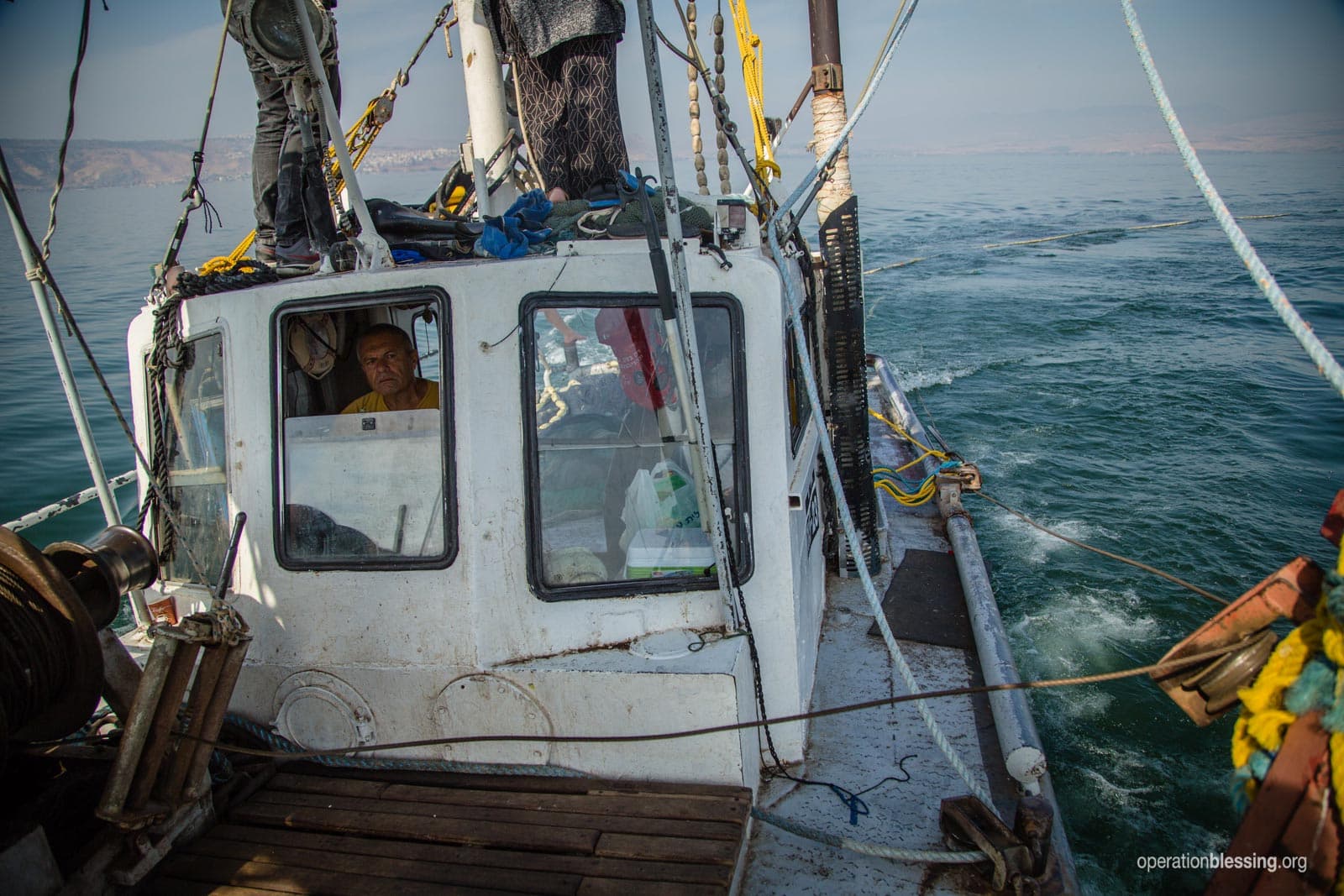 ISRAEL – For those who follow the Christian faith, there's nowhere on earth as sacred and revered as the land of Israel. Iconic locations like Jerusalem, Galilee and Bethlehem are the settings for some of the most central and beloved stories in scripture. But much has changed in the Holy Land since Jesus worked as a carpenter, and taught His disciples to be "fishers of men" on the Sea of Galilee.
The Last Fisherman
Many of the traditional trades mentioned in the New Testament, like woodworking and fishing, are fading away in modern times. In fact, on the Sea of Galilee, there's only one fisherman left plying the waters.
His name is Manashe, and he's 60 years old. For the past ten years the fishing industry on the Sea of Galilee has been waning. This decline culminated with the Israeli government banning all commercial fishing in the area. All, that is, except for Manashe. He is now the only authorized commercial fisherman on the Sea of Galilee. Even with this special privilege, life on the sea is hard.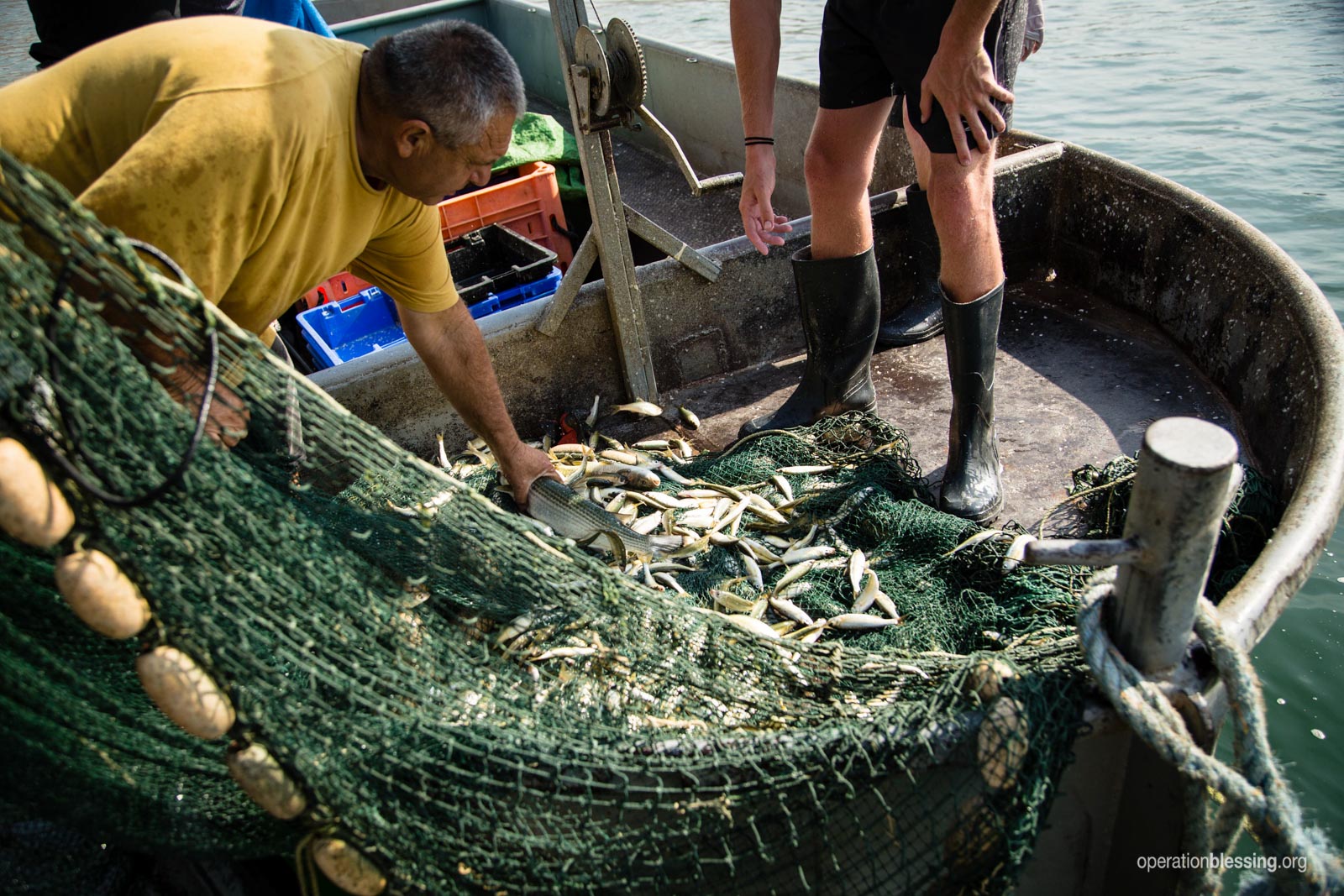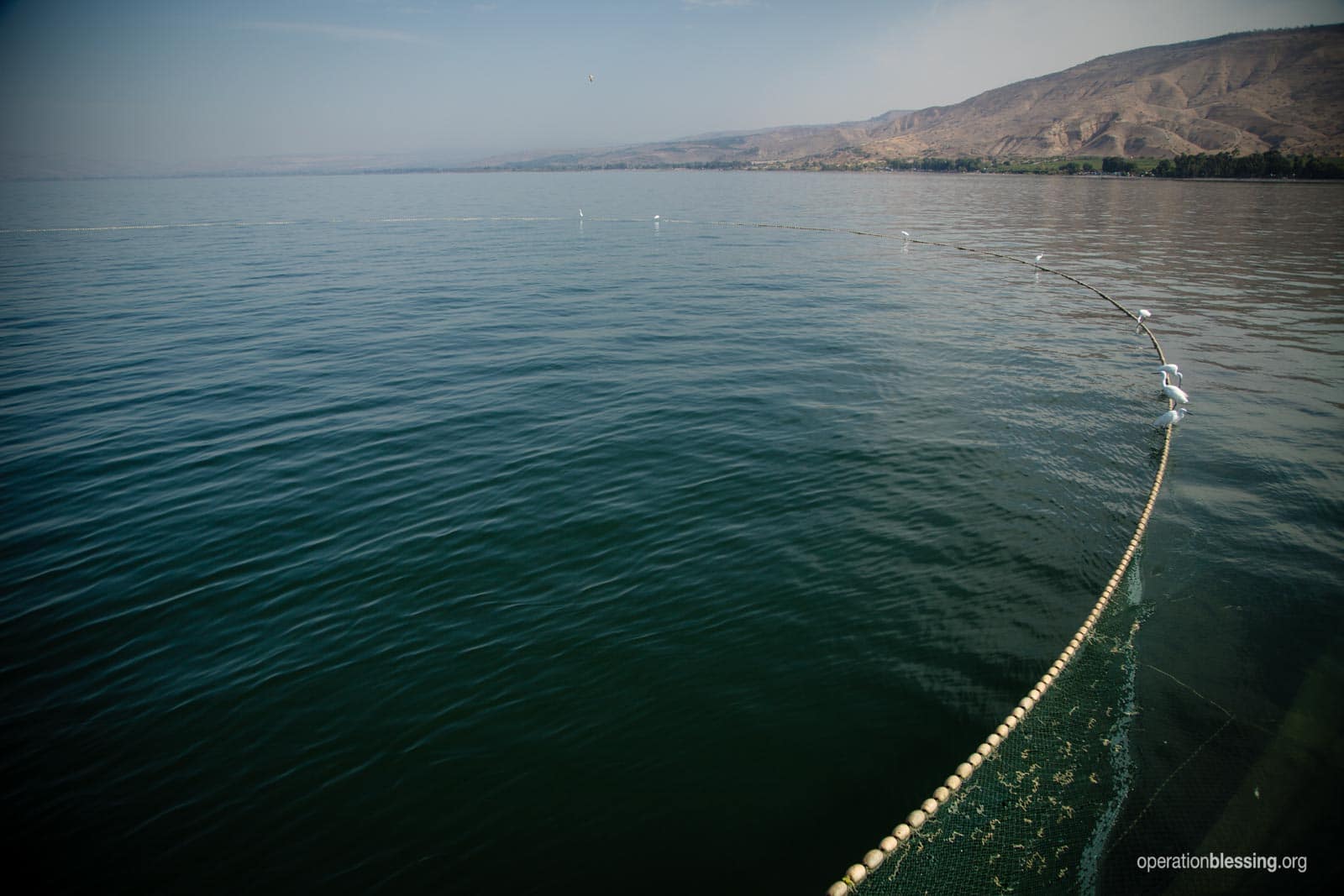 With slim profit margins and a family to support, Manashe had little money left over to repair his worn and tattered nets. The nets broke frequently, costing Manashe time and income. When Operation Blessing learned about the struggles of the last fisherman on the Sea of Galilee, it was clear what needed to be done. Soon, Manashe was casting brand new nets to pull his catch from Galilee's waters.
In addition to providing new nets for Manashe, Operation Blessing is partnering with the fisherman so that he can take teenagers out on his boat once a month. On these trips, young people will learn how to fish the waters where disciples Peter, Andrew, James and John once did the same.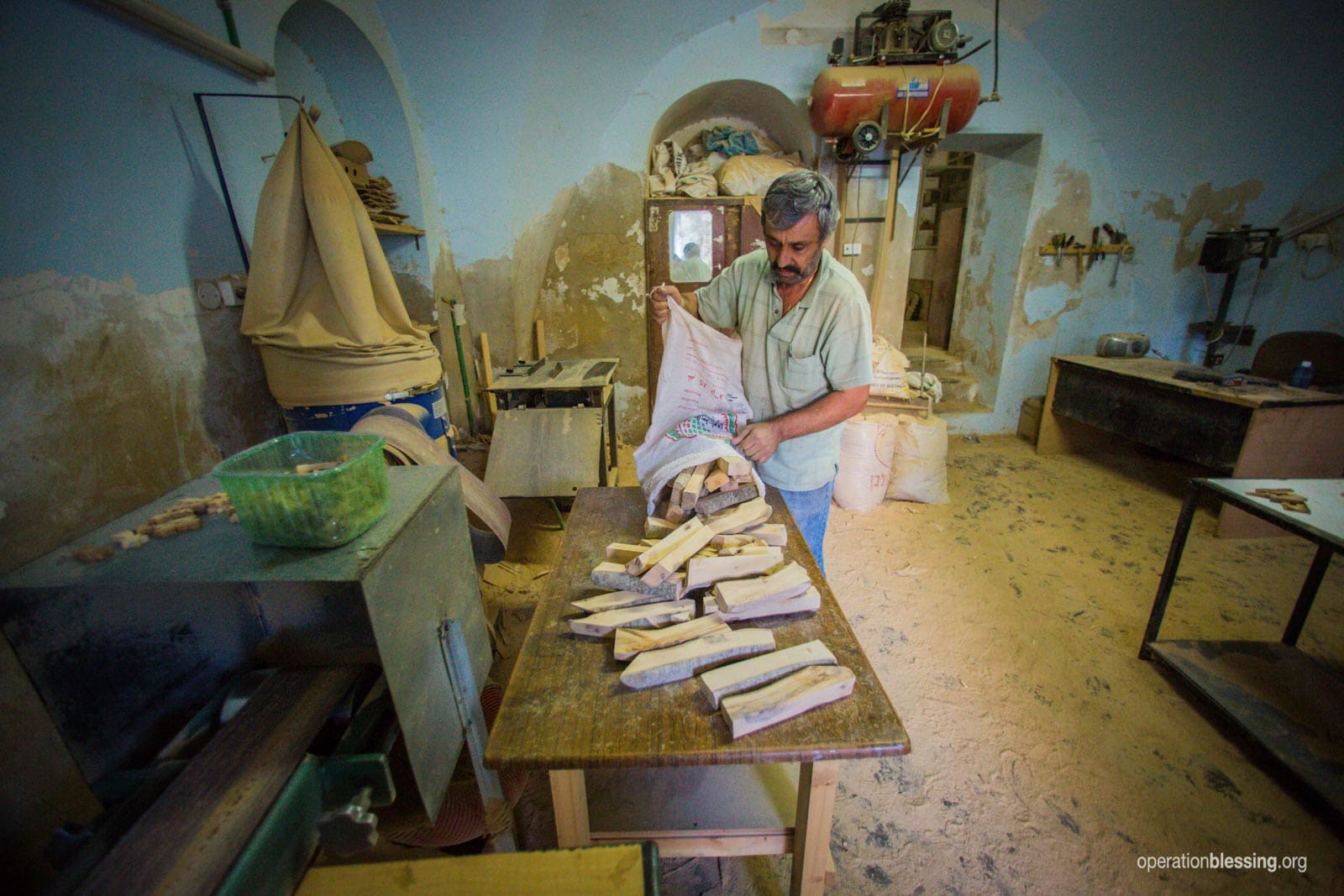 A Carpenter Named Joseph
A short distance away in Bethlehem, another ancient tradition is also in danger of being lost. After the Church of the Nativity was constructed in the fourth century, on what is believed to be the site if Jesus' birth, Christian monks began teaching locals to carve crosses, and other creations, out of native olive wood. Over the centuries the art was refined and handed down from one generation to the next. Today, a small number of olive wood craftsmen still use traditional techniques to carve olive wood into crosses, cookware and other items.
Joseph is one of these few remaining artisans, but with three children in school and mounting expenses, he faced a major dilemma. "Currently, I am not able to accept any orders since I don't have the means to pay for the raw materials or tools," he said. With no funds to purchase olive wood, he was unable to keep making goods to sell.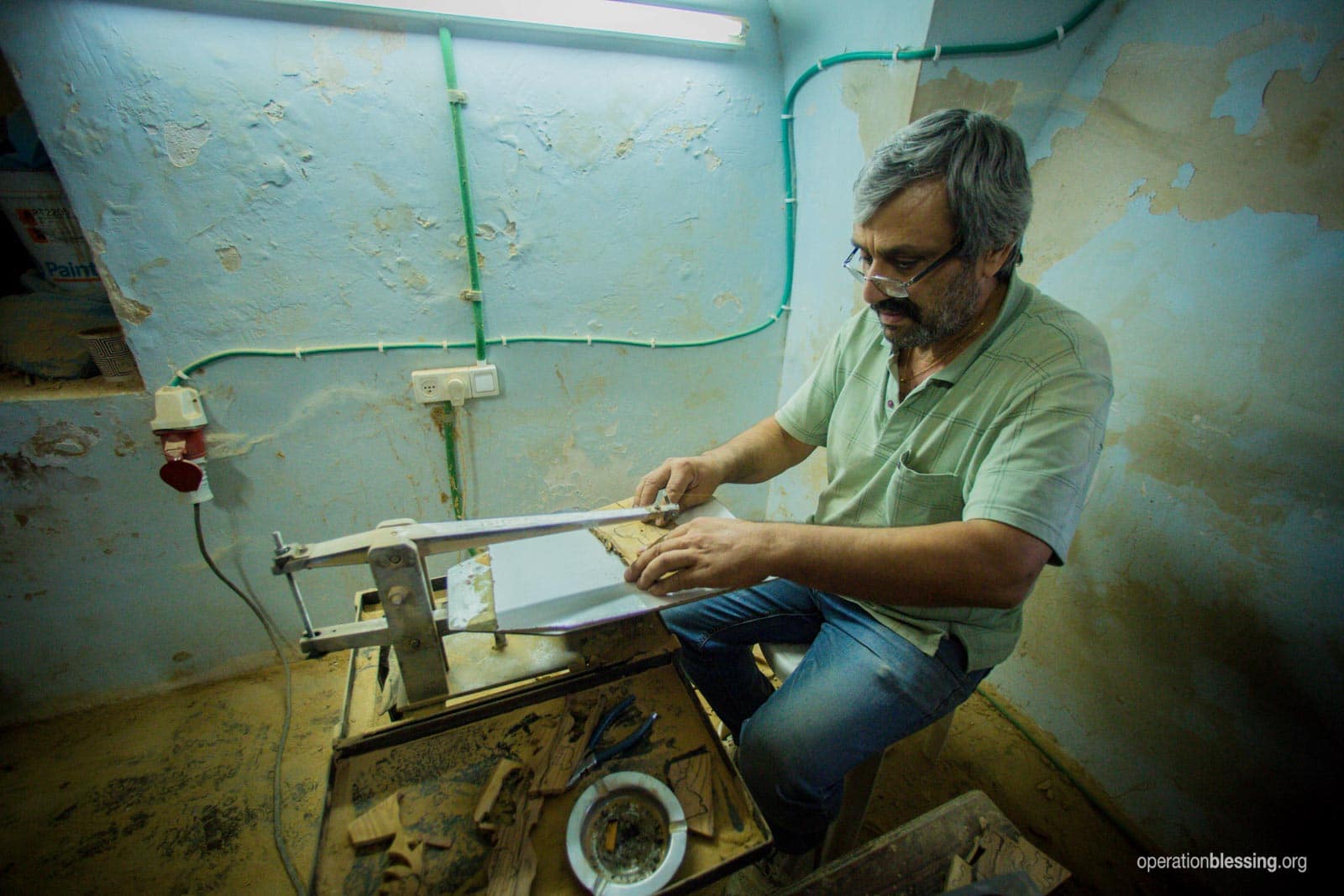 Seeing his need, OB Israel responded with a supply of raw olive wood as well as new tools for Joseph, and his fellow craftsmen, to work with. Operation Blessing is also helping Joseph and other olive wood artists bring their work to a larger market in order to grow their businesses.
"Operation Blessing has allowed us to shift our focus from simply surviving financially to expanding the foundations of success," Joseph said.
These microenterprise projects are breathing new life into ancient professions in the Holy Land. Not only are skilled workers like Manashe and Joseph getting the help they need to support their families, but these timeless traditions are being preserved for generations to come.
HOW YOU CAN HELP

Your support is critical in helping families fight poverty.
Click here to make an online donation today
and let your gift make a significant impact in the lives of those who urgently need it.