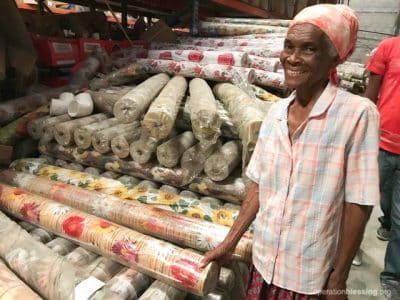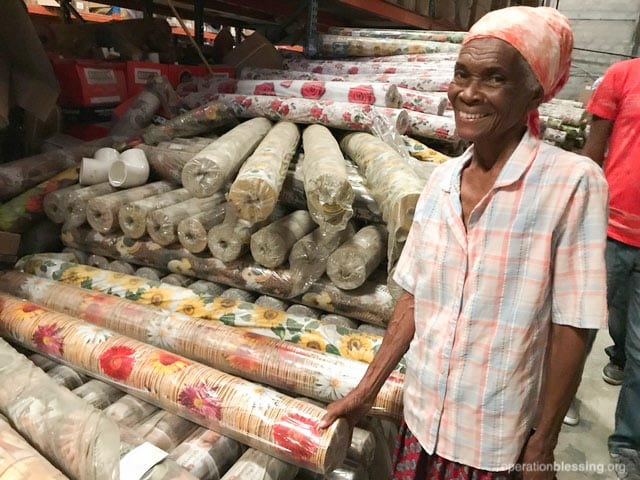 HAITI – Guerrier, a petite but resilient grandmother from Haiti, has been knocked down by life more than once, most recently by a historic fire that left her business in ashes. But thanks to your support, she has gotten back on her feet again and found hope for the future.
In February of 2018, an overnight fire ravaged Haiti's iconic Iron Market, a 19th century landmark and a tourist attraction in downtown Port-au-Prince. The massive fire spread through the building, melting the robust structure into an unrecognizable skeleton of warped metal and tin. Compounding the situation, many of the vendors, whose merchandise and money lay inside, were off participating in the National Carnival celebration.
The news traveled fast. Disbelief and then heartache seized the local vendors as they saw their only source of livelihood go up in flames, turning their merchandise and, in many cases, cash reserves into ashes. Among those victims was Guerrier, who has sold in the local markets of Haiti since she was 14.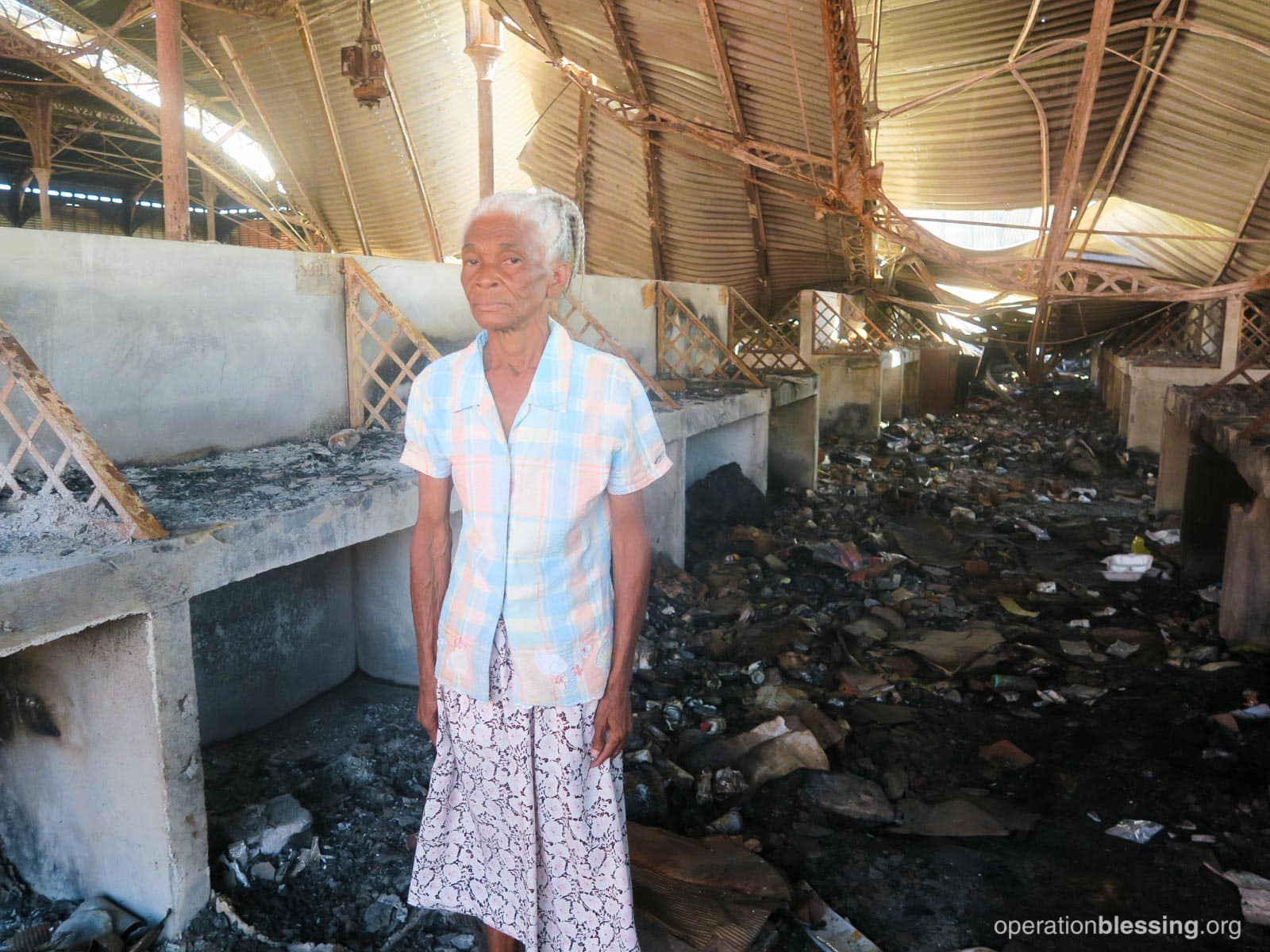 Guerrier never had it easy. As a child she contracted polio, which left her with a permanent deformity in her left foot. She came to Port-au-Prince in 1968 in search of work and a better life. Her first husband left her when she was young, and then years later, her second husband also abandoned Guerrier when she was pregnant with their son. Guerrier has been on her own for almost 37 years, raising her children and now grandchildren. She currently lives in Port-au-Prince in a small, two-bedroom apartment occupied by 5 family members, whom she supports.
Although Haiti is a tough place and the struggle for survival is a daily part of life, her work ethic and positive outlook have gotten her through some difficult times. Prior to the fire, Guerrier had lost her livelihood once before during the 2010 earthquake, which also left her with an injured calf and a rod in her leg. But she fought back and rebuilt her business. For years, she had run a modest, but fairly profitable, stand at the Iron Market selling plastic tablecloths and other fabrics. When her business thrived, she used some of her profits to help her neighbors who struggled financially.
When Guerrier realized her business had been destroyed yet again by the fire, she didn't spend much time feeling sorry for herself. Instead she gathered what little savings she had to restart her small business. Due to her previous generosity, it didn't take long for the community to rally around her with start-up funds.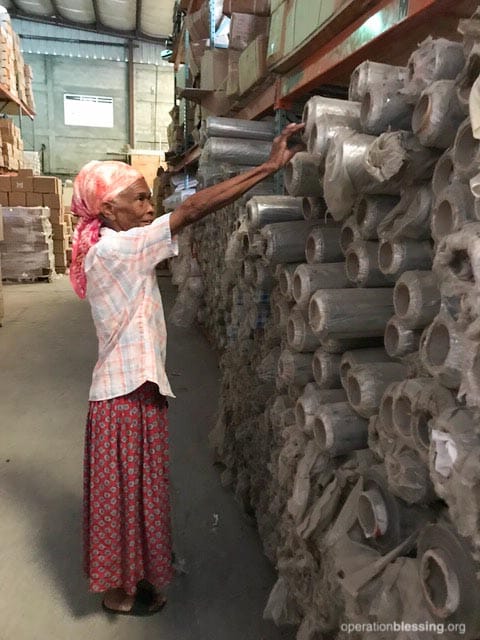 Operation Blessing met Guerrier through a manager who oversaw the Iron Market and shared with us about her resilient and cheerful disposition. Considering her hardships, clearly visible in her frail physique and fatigued face, she remained ever warm and unfazed. "This is life," she said simply.
OBI selected Guerrier to be one of 19 beneficiaries to receive a new business after the fire. With your help, Operation Blessing purchased new tablecloths to help her start over. Her son also built a new stand for her in the Iron Market. The profits from her business will go not only toward supporting her grandkids and unemployed family members, but also toward reinvesting in and expanding her business. This will ensure that her income and savings will grow with time, providing for the family far into the future.
Thank you for partnering with Operation Blessing to make a difference in the lives of hardworking women like Guerrier and empowering them to rise from the ashes! Throughout it all, Guerrier retains her faith, saying, "Even when I lost everything, I am still doing well. This has to be from God."
HOW YOU CAN HELP

Your support is critical to providing relief for the hungry, water for the thirsty, medical care for the sick, disaster relief for those in crisis, and so much more.
Click here to make an online donation today
and let your gift make a significant impact in the lives of those who urgently need it.

Print Friendly