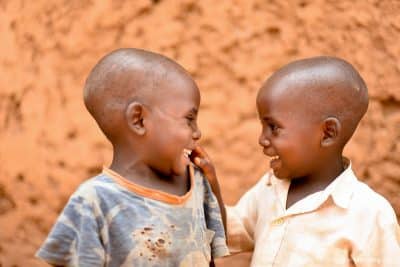 Rising Above an Uncertain Future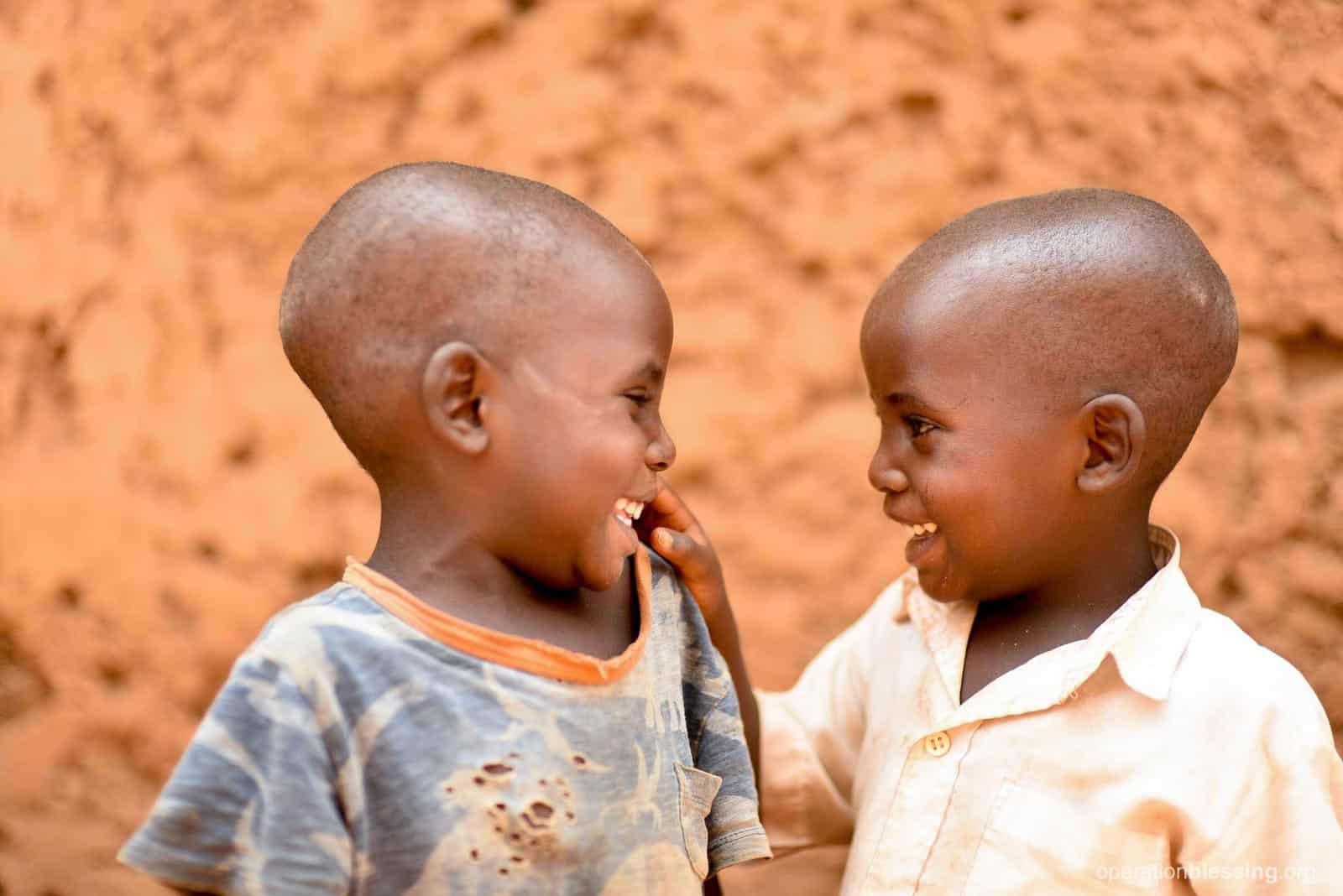 RWANDA – Before they'd even left the hospital after birth, twins Phina and Phiona were abandoned by their father. Despite being left by her husband, the twins' mother, Jean d'Ark, was determined to raise her children.
"I didn't want to abandon them, but to raise them," she said. But Jean d'Ark faced a daunting task. Not only did she have newborn twin girls, she also had her sons, Elia and Ange, to care for.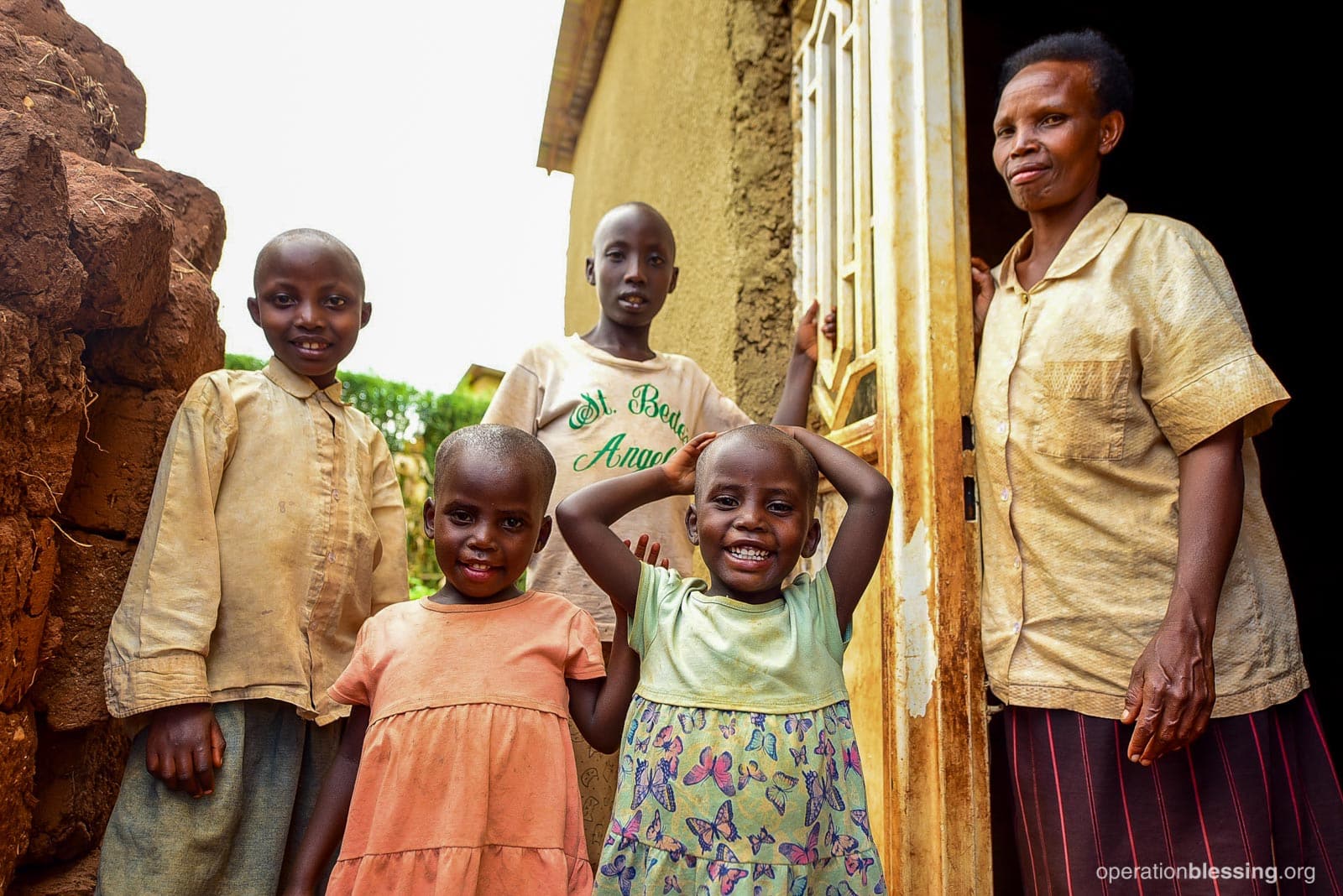 Things were looking grim for the newborns, their older siblings, and their newly single mother. Then, the kindness of a stranger brought the first glimmer of hope to their dire situation — an anonymous person had paid for Jean d'Ark's hospital bill!
When Jean d'Ark learned about Operation Blessing and partner Gardens for Health International (GHI), things began to really look up. Soon, all four children were enrolled in GHI's early childhood development (ECD) program.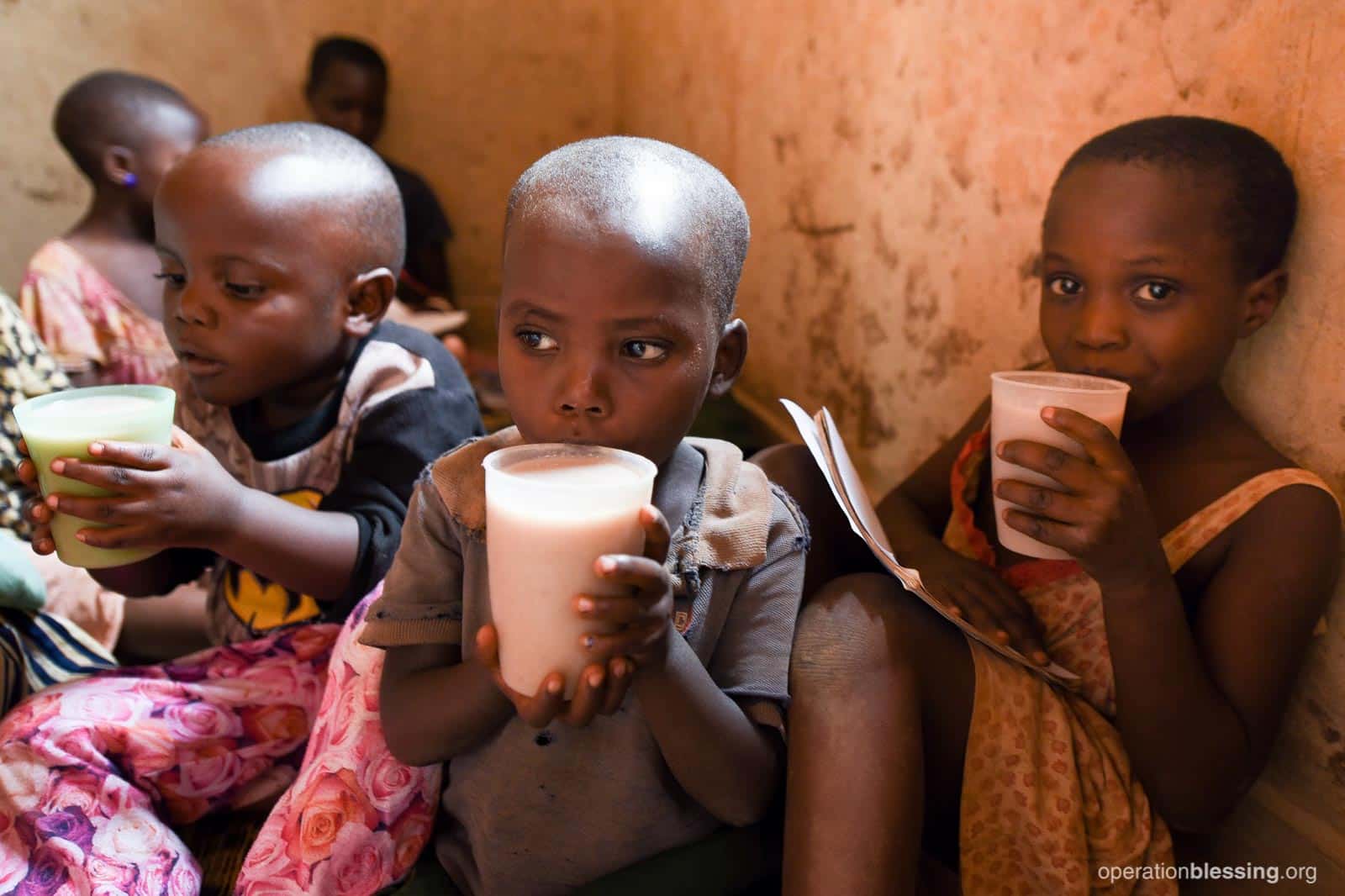 Four years have passed since those first few desperate months of the twins' lives. Thanks to support from Operation Blessing, Phina and Phiona and their older siblings participate in a variety of daily activities at GHI meant to encourage and stimulate their cognitive development. Not only that, they are getting a head start on their educations, even including learning some English! They are also fed two nutritious meals per day. "I was not able to feed them," Jean d'Ark said. "They helped me a great deal."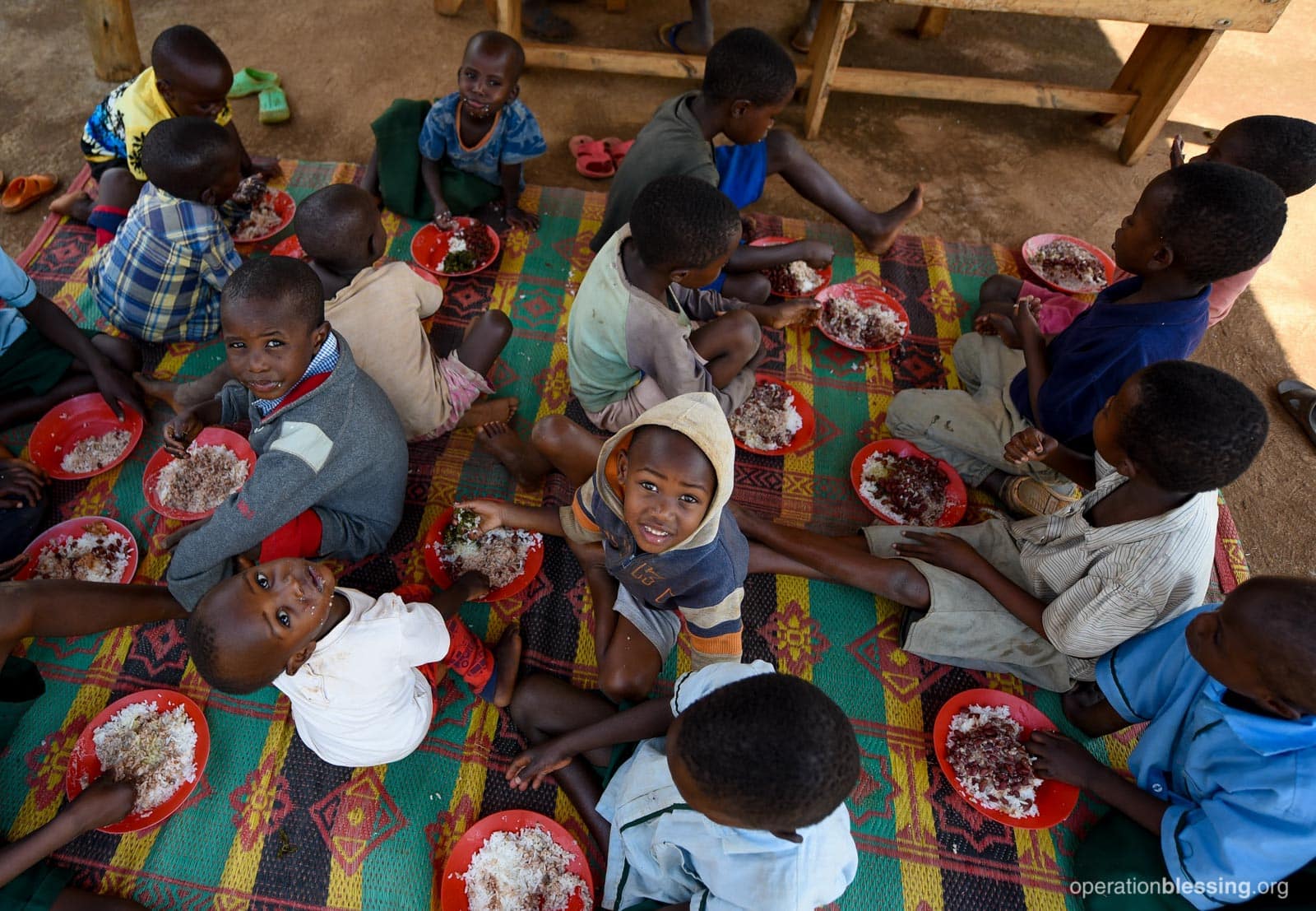 Despite their rough start in life, Phina and Phiona are now truly thriving. Beaming with pride, Jean d'Ark boasts, "Other children in the village do not know how to read, they don't know how to write, and they don't even know how to count; but Phina and Phiona do. When they arrive [home], they count for me from one to ten."
The partnership between Operation Blessing and GHI has helped launch Phina and Phiona from an uncertain future onto a path toward success. "I could not manage to raise the twins and pay the school fees for my other children, but thanks to God, [GHI] paid for Elia and Ange," Jean d'Ark confides. "Now, they are studying. They are given food. They are given school uniforms."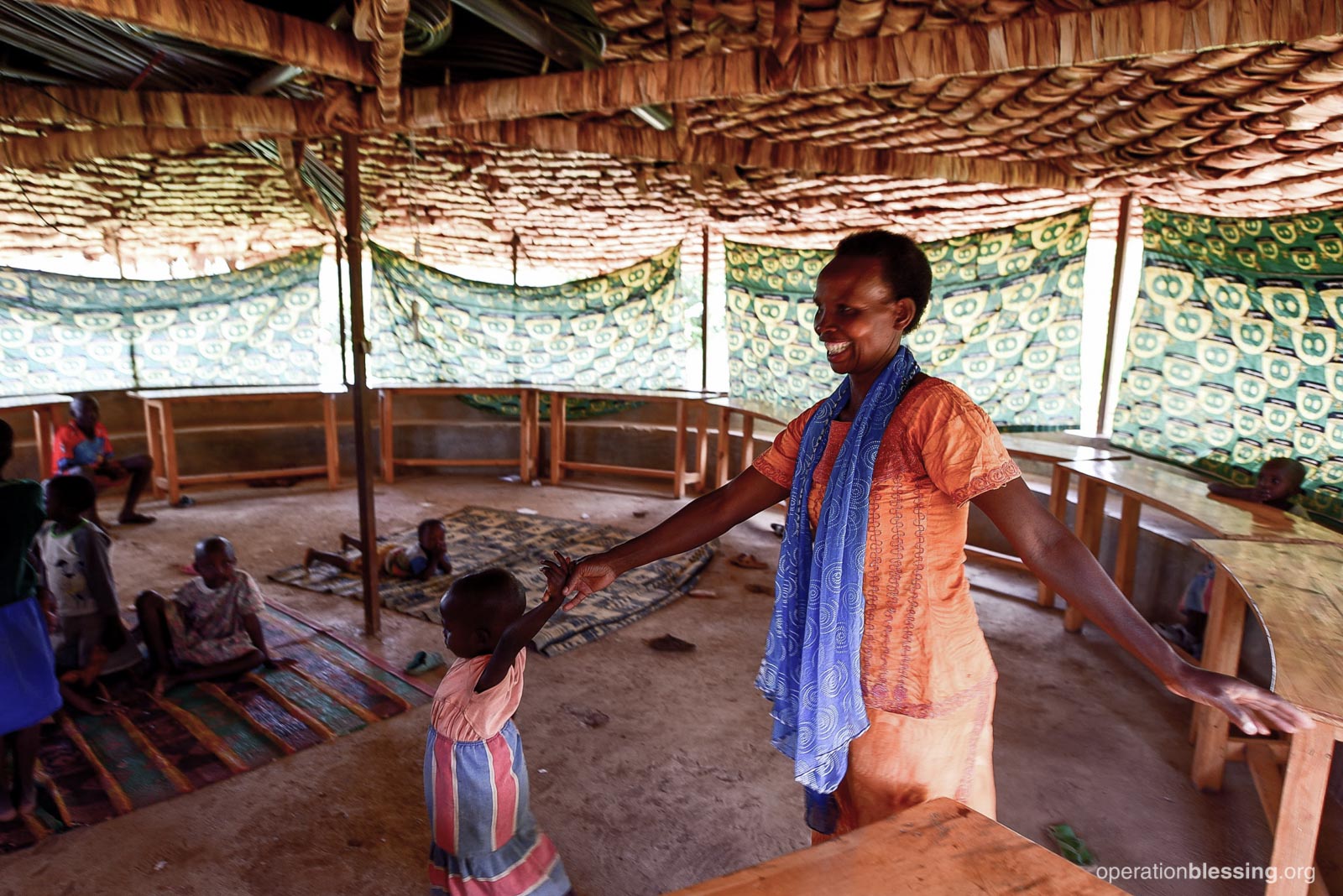 Operation Blessing and GHI are ensuring that children from extremely vulnerable families, like Phina and Phiona, no longer have to face hunger or worry about where they're going to find their next meal. Instead, they are receiving an education and enjoying the opportunity to grow up in a positive, caring environment.
It's your support that makes stories like Phina and Phiona's possible; thank you for your generosity!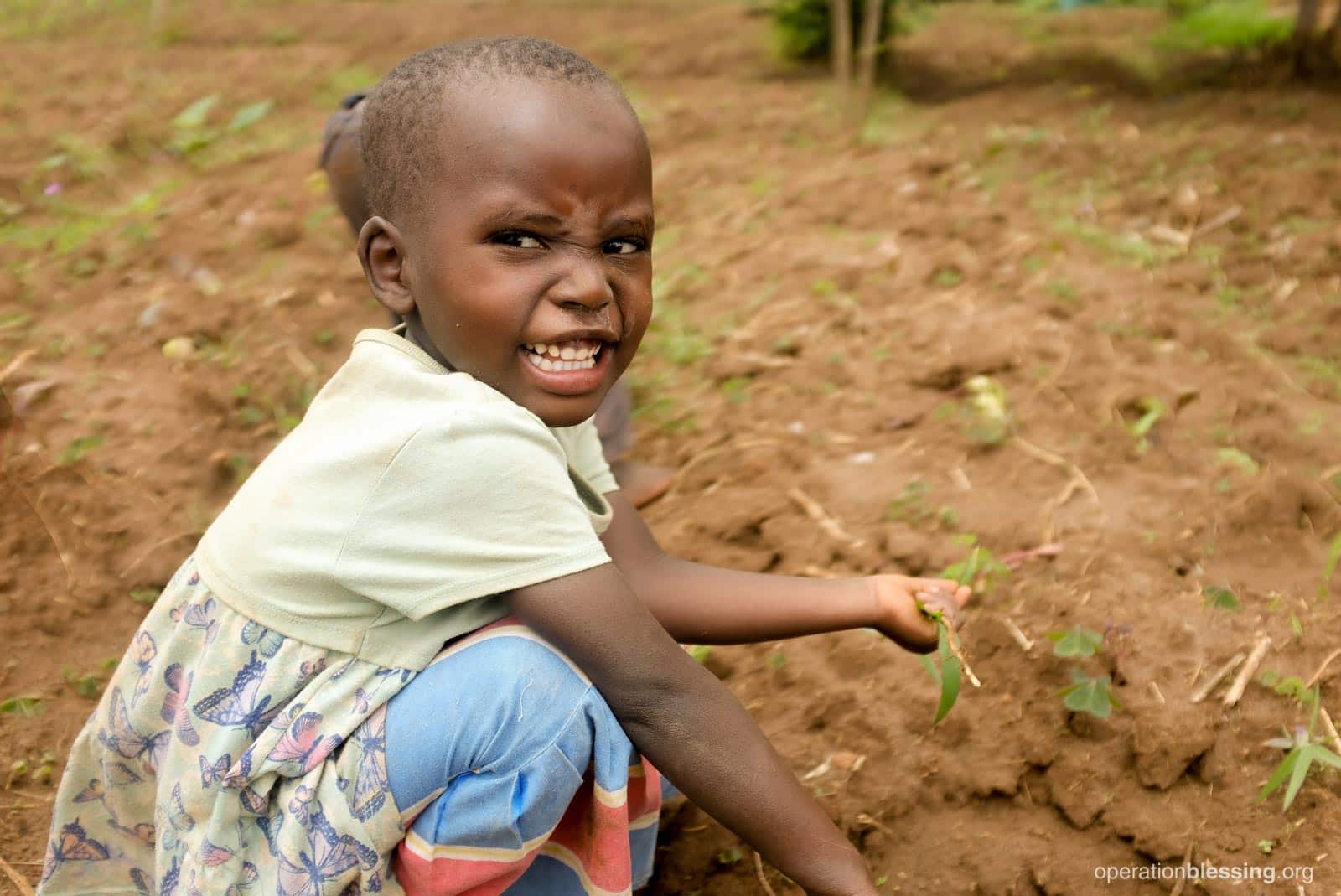 HOW YOU CAN HELP

Your support is critical in helping families fight poverty.
Click here to make an online donation today
and let your gift make a significant impact in the lives of those who urgently need it.

Print Friendly