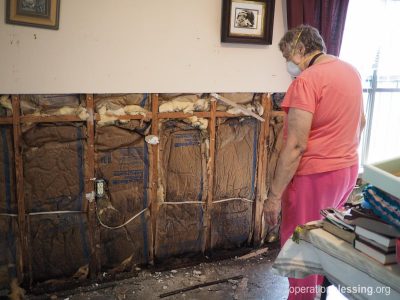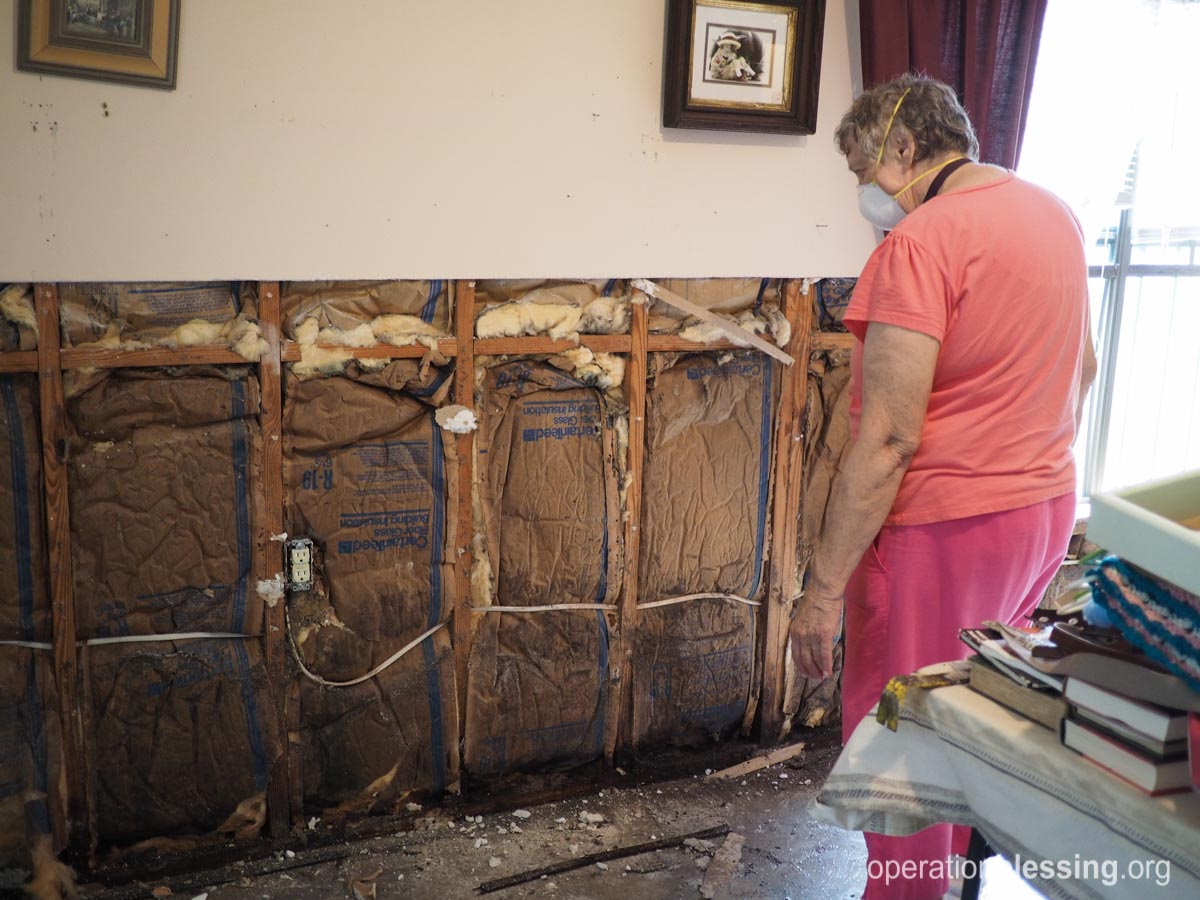 LOUISIANA – In a small Louisiana town just fifty miles east of Baton Rouge, recent historic rainfall caused flooding and devastation. The nearby Tangipahoa River crested at its third highest level on record1 and many residents were powerless to stop the rising waters.
Carol, a 77-year-old widow and resident of Robert, LA, was just about to open her new thrift shop when the disaster happened. She wanted to earn some extra money and she thought a thrift shop in the front of her home would be the perfect solution. Sundays are important to her, and up until recently she has been selling items on the weekends at the local flea market. Carol wanted her own store so that she could have Sundays off to go to church.
Just before Carol was set to open her thrift shop, the floodwaters damaged the front portion of her home where she had the merchandise set up. Not only was her opening delayed, but the downstairs portion of her home was badly damaged.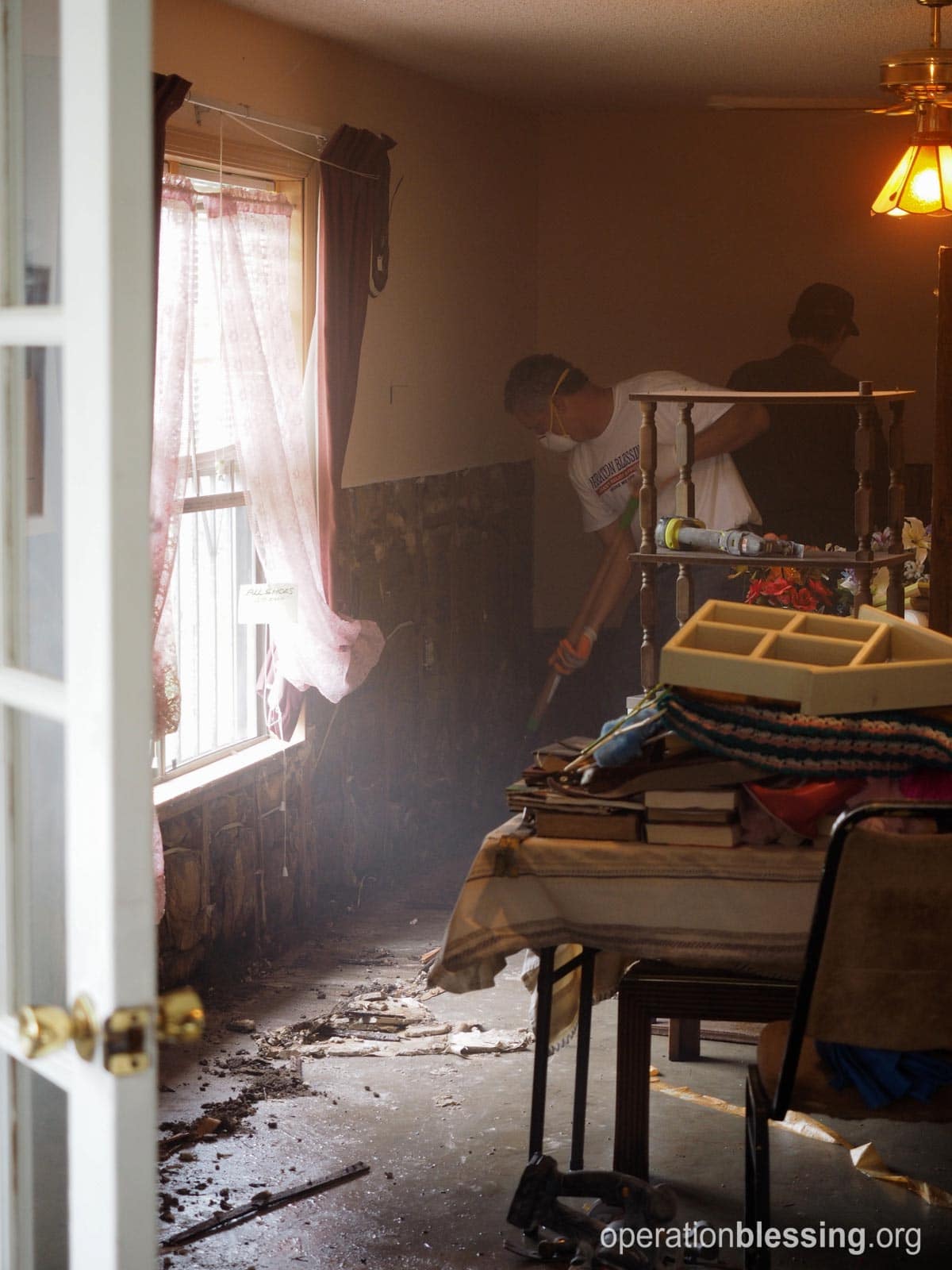 Operation Blessing partner Crossgate Church knew of Carol's situation and asked the OBI disaster relief team to check on her. Volunteers removed the soiled sheetrock and insulation, and helped clean up her damaged belongings and merchandise.
Despite what she lost, Carol is thankful the floodwaters didn't reach the upper portion of her home. She's grateful for the help of Operation Blessing and Crossgate Church. "Y'all are the best group I've ever seen," she said.
HOW YOU CAN HELP

Your support is critical to providing relief for the hungry, water for the thirsty, medical care for the sick, disaster relief for those in crisis, and so much more.
Click here to make an online donation today
and let your gift make a significant impact in the lives of those who urgently need it.

Print Friendly