PERU – "I knelt down and cried out to God for a different future. I never imagined my situation was going to change so fast," said Alany, a struggling young mother of two little girls in Peru.
She had moved to Padrecocha with the girls' father in search of a better life. But before long, he began to mistreat her. Alany found refuge with a nearby aunt, who took her and the girls in temporarily. Shortly after, the girls' father left the area.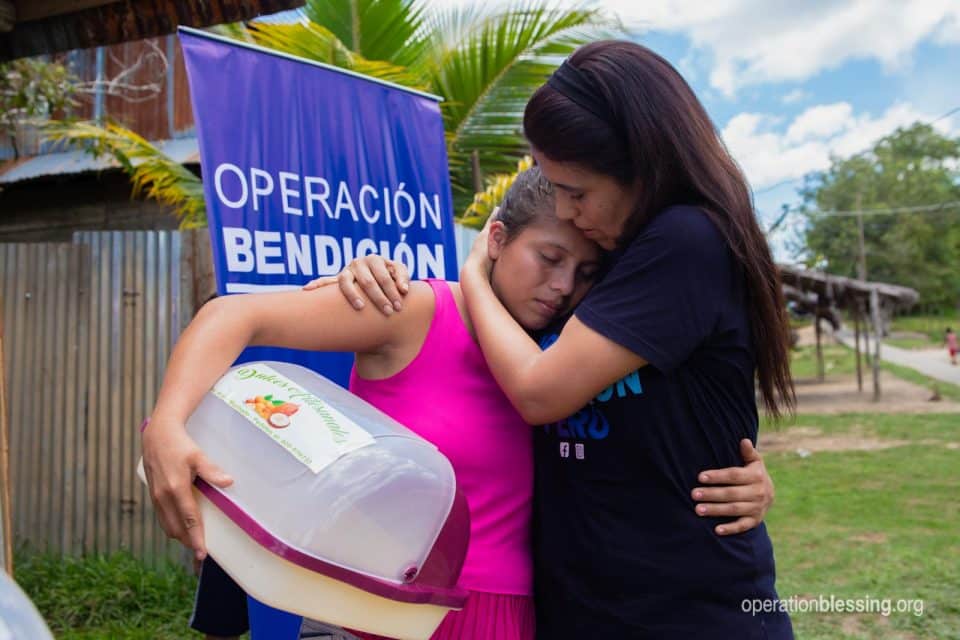 Alany found herself alone in a new city with little support, no home of her own, and two precious girls under the age of 3 to care for. Not wanting to leave her daughters to find work, she began making candies at home in order to provide for them. She'd wake very early each morning to gather supplies and prepare her candies.
In the afternoon she'd put her 8-month-old, Solange, in a stroller and take 2-year-old Esmerelda by the hand. Together, they would walk through town selling her candy. Late each night they'd return home to eat and sleep. And then it would start again the next day.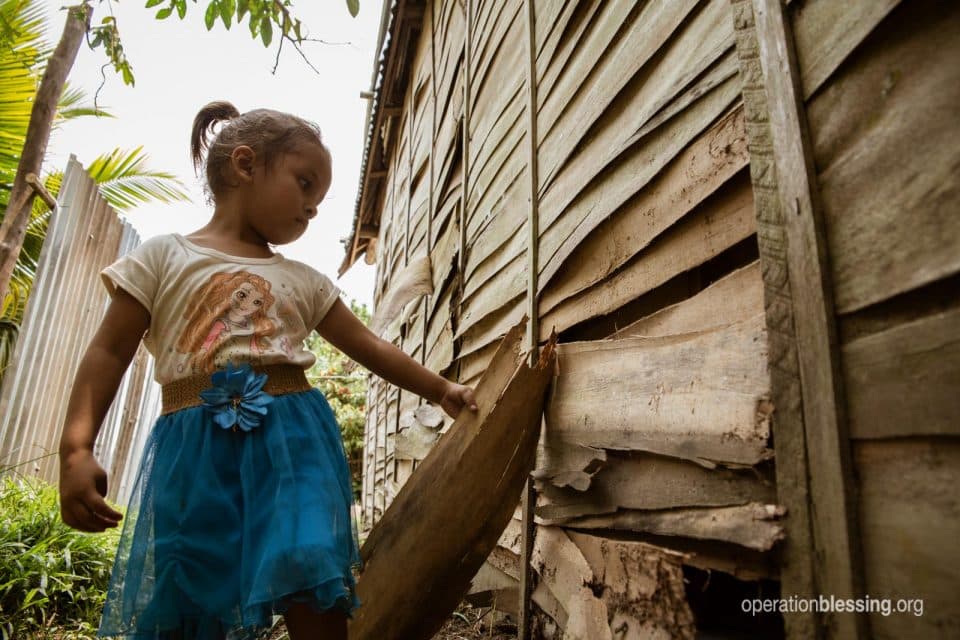 They managed to get by, but just barely. Alany was able to rent a small shack of a home, made of plywood walls and a corrugated roof. But it lacked locks and provided little protection from the elements. The family desperately needed safe housing. Alany said, "My biggest dream is to be able to move my little girls forward—give them a better place to live."
Operation Blessing met Alany and her girls through a medical brigade. There Esmerelda was treated for kidney stones and Solange for anemia. Thanks to you, both received the help they needed at no cost to the family.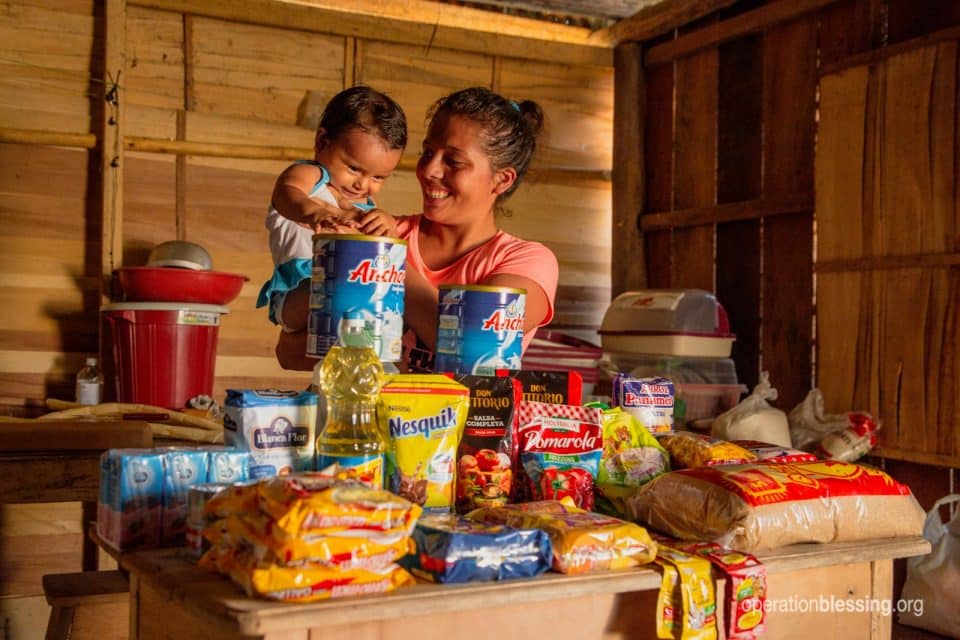 However, matters began to get worse as they lived in the small shack. When the OB team followed up with a visit to their home, Alany had fallen ill to Zika, and both girls had chicken pox. Because Alany couldn't work, they had run out of money.
Fighting Hunger Long into the Future
Seeing the conditions the small family lived in, the OB team immediately sprang into action. Because of your support, Alany was provided with a month of rent and food for two weeks, including essential milk for the girls, which is expensive in their area.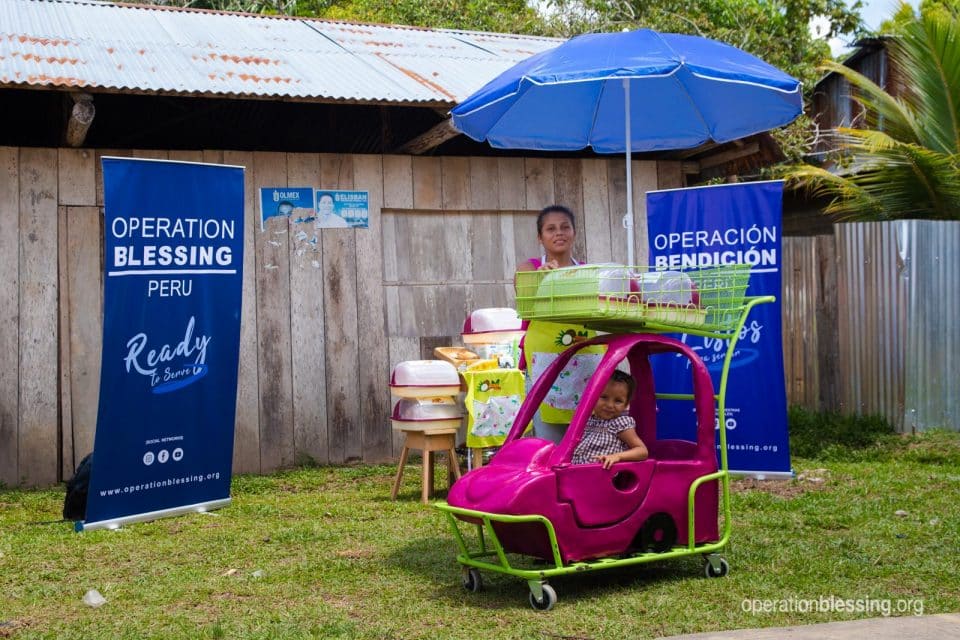 To help Alany as she worked hard to support her family, you also provided her with supplies to improve her business, along with an amazing new cart with a little pink toy car for Esmerelda to ride in.
Finally, the OB team decided that Alany's family would greatly benefit from a sturdy home of their own. The leaders of Padrecocha donated land. And thanks to you, OB began construction on a brand-new house. The home was ready—complete with furnishings—in time for Christmas! They wouldn't live in a rundown shack anymore.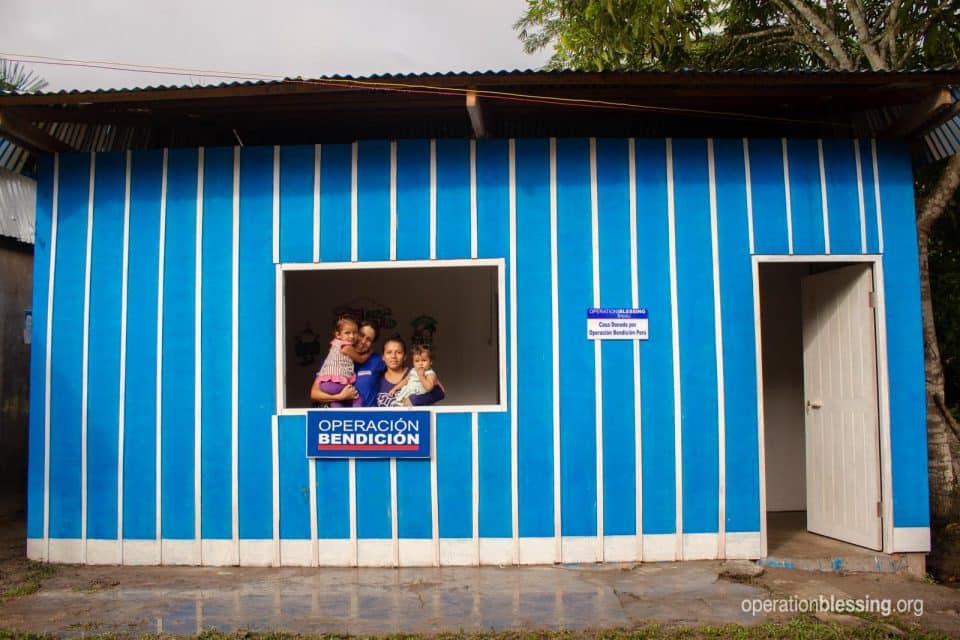 Alany said, "It has been a blessing for my life to find OB. I didn't expect that I could have my house soon…I am very happy and grateful." As she walked through the door, she found hot chocolate and sweet bread on the table to share with her daughters for their first meal in their own new safe and solid home.
This is the best gift Alany and her family ever received. And you made it all possible! Thank you for your compassionate heart to bless those in need.