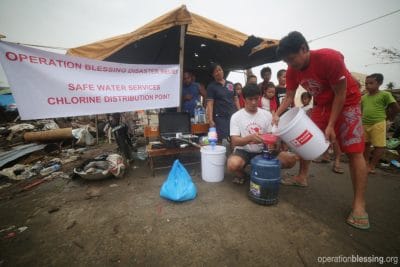 Safe water solutions amid disaster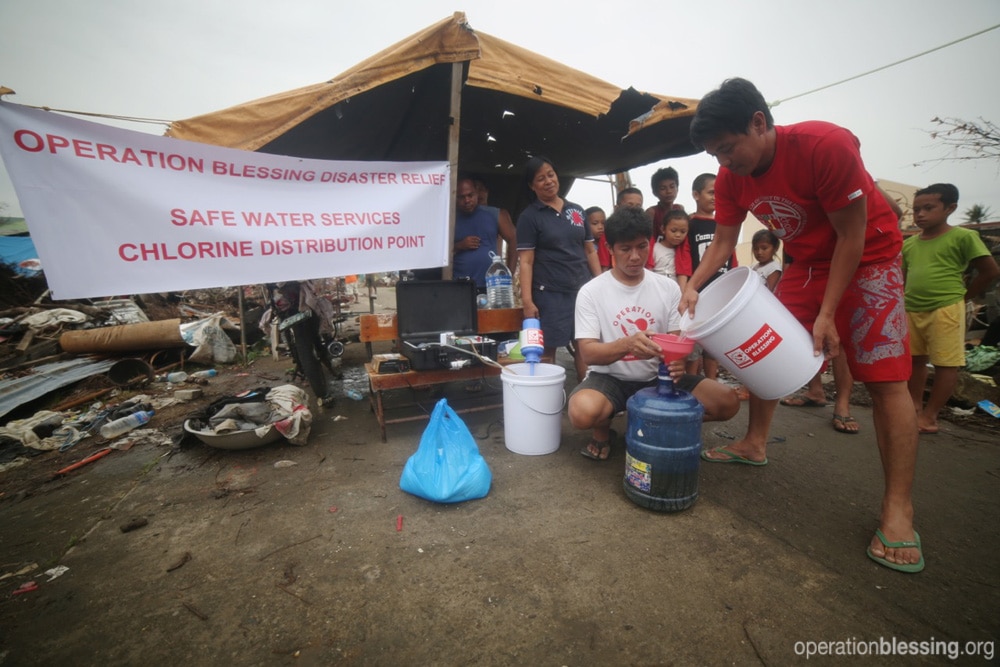 Bill Horan, Operation Blessing president, tackles the need for safe water in the midst of disaster in his monthly column for Blessings magazine.
Natural disasters serve up a smorgasbord of suffering, especially to children and the elderly. Each event impacts victims in different ways, but there are three common denominators in almost all disasters: lack of safe water, lack of food and need for medical assistance. From this unholy trifecta of torment, the worst is lack of drinking water.
The human body can often survive untreated wounds and many days without food, but life cannot survive long without water. Disaster victims are forced to drink whatever water is on hand, even if it is contaminated. So sickness and death run rampant long after the storm passes.
We look for water solutions even before our teams arrive at the scene. Since it is usually impossible to transport an adequate amount of bottled water to affected areas, we use cutting edge strategies that enable us to disinfect huge quantities of water already in the area.
Since the 2010 Haiti earthquake and cholera outbreak, OBI has utilized food grade chlorine generating systems that are easy to transport. A tiny amount of this chlorine can make a large amount of water safe. When the Philippines was recently struck by a typhoon, we packed up seven chlorine generators with a combined capability of producing enough chlorine to disinfect over a half million gallons of water a day and sent them to Manila by DHL. Once on the ground, the units were flown to various locations and deployed, helping prevent disease and death for countless typhoon survivors.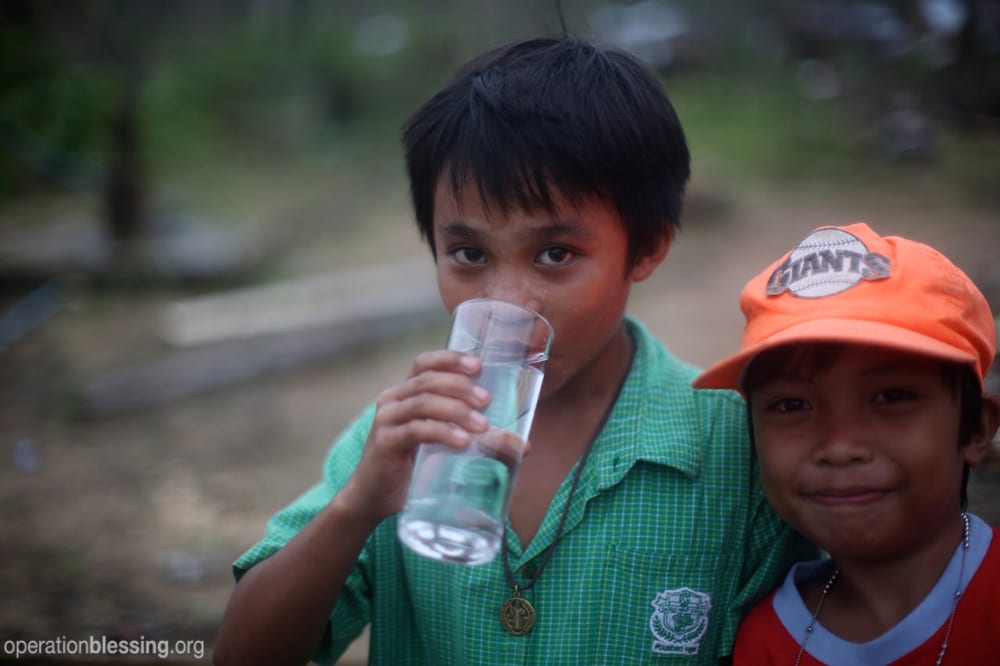 Safe water is just one of the many ways that Operation Blessing reaches out to disaster victims. We also bring food, relief supplies and medical teams. Once the smoke clears, we help victims get back on their feet with livelihood programs. All of this is made possible by the grace of God and your faithful support. Thank you for enabling us to help disaster victims in the hour of their greatest need.
HOW YOU CAN HELP

Your support is critical in helping families fight poverty.
Click here to make an online donation today
and let your gift make a significant impact in the lives of those who urgently need it.