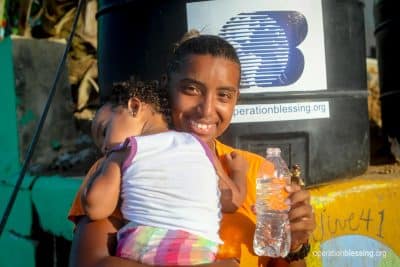 Salty Water Made Drinkable in Puerto Rico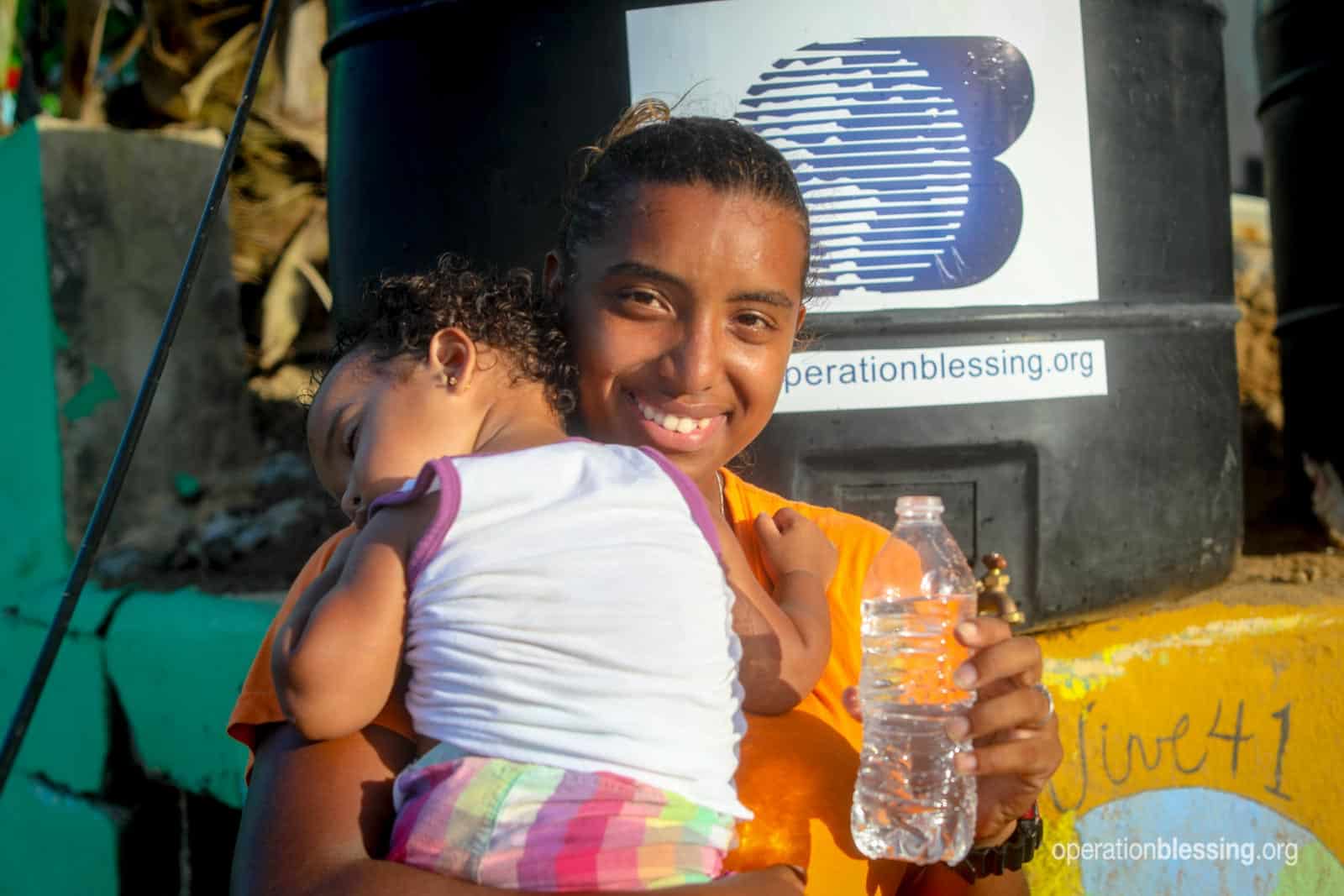 PUERTO RICO – The community of La Perla in San Juan, Puerto Rico, sits right on the ocean. But while the 300 families who call La Perla home had a beautiful view of the water, after Hurricane Maria hit the island they had absolutely none to drink.
Operation Blessing arrived in Puerto Rico shortly after the hurricane struck bringing immediate relief in the form of solar lanterns to light up the darkness. After assessing the need for drinking water, OBI procured nine water purification units.
Parker Village Marine manufactures the seven Aqua Whisper Model 1800's and the two Aqua Matic Model 1800's that an Operation Blessing relief team is using in Puerto Rico. For decades, Parker has been the exclusive supplier of desalination equipment for the U.S. Navy. Now, this equipment is helping the people of Puerto Rico in their time of need.
OBI's team installed one of these desalination units in La Perla, drawing salty water right from the ocean and making it suitable for drinking. Operation Blessing is hard at work identifying locations with the greatest need to install the rest of the units—delivering safe water to the people of Puerto Rico in the aftermath of this historic storm.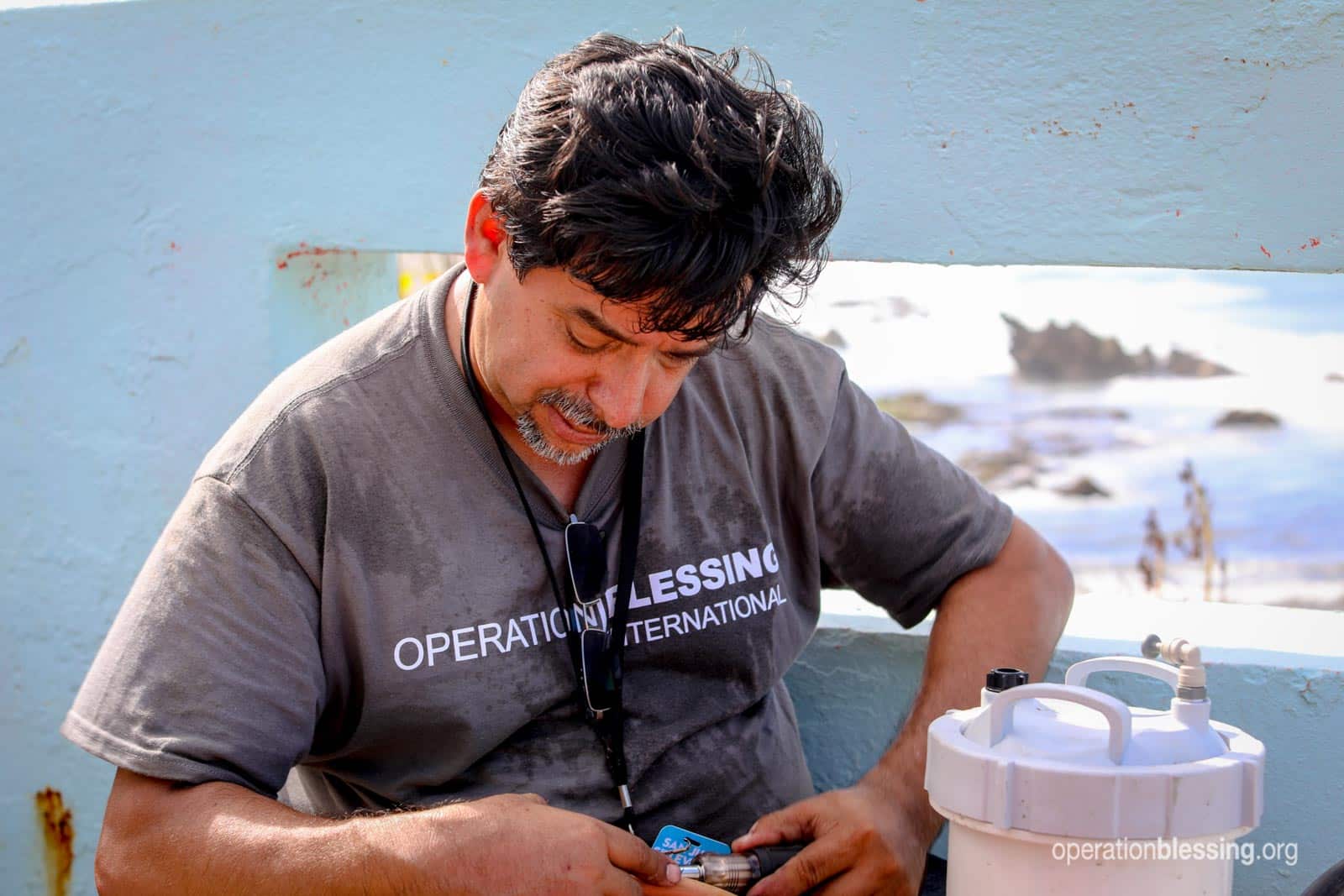 HOW YOU CAN HELP

Your support is critical in helping families fight poverty.
Click here to make an online donation today
and let your gift make a significant impact in the lives of those who urgently need it.