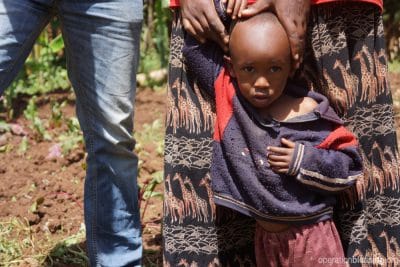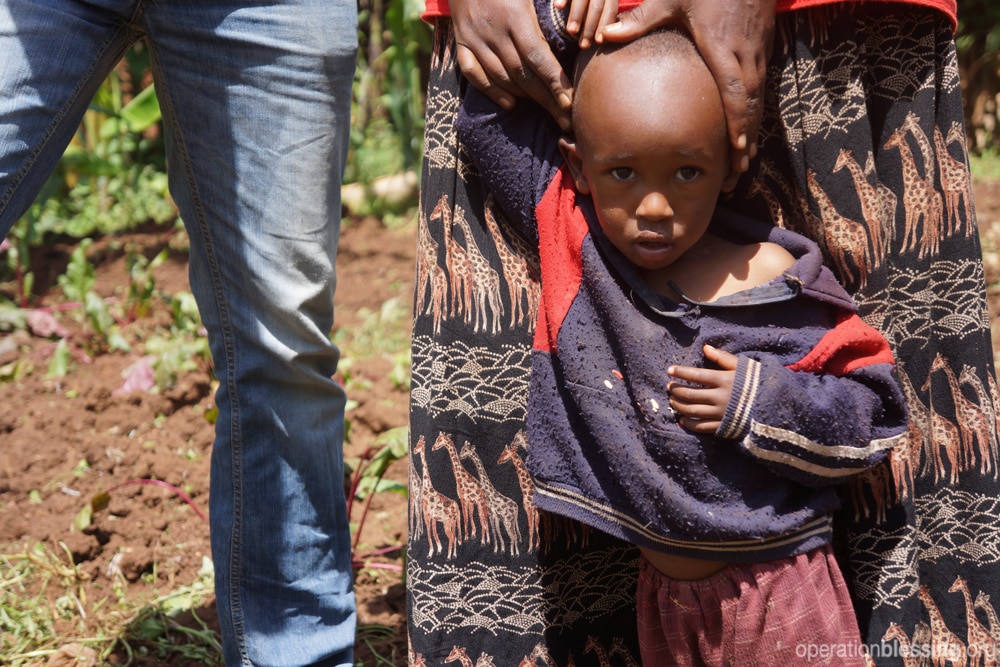 RWANDA – At three years old, little Jean Claude weighed a mere 17 pounds. His mother, Dative, struggled to provide enough nutritious food for him and the other eight children in her care.
Rwanda is an agriculture-based society, but many families like Dative's subsisted solely on rice and beans because they lack the knowledge and resources to provide more nutritious food. As a result, many children suffer from malnourishment, stunted growth and depressed immune systems.
So when Operation Blessing and Gardens for Health partnered together to bring health and agriculture training to her community, Dative eagerly joined the program in order to better care for her children.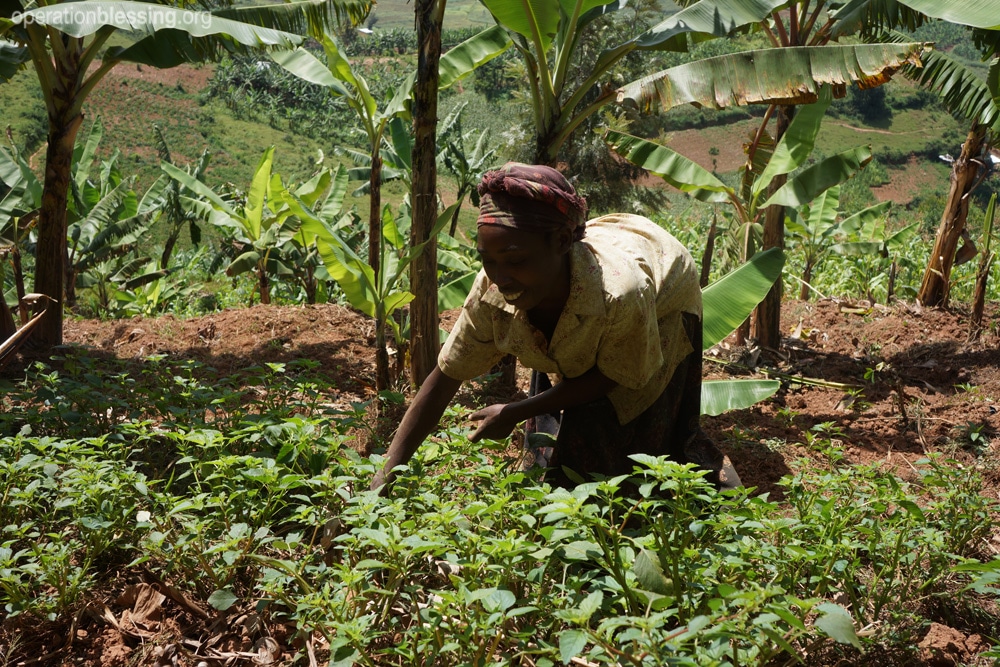 Dative attended 14 weeks of health and sanitation instruction and agriculture training. She learned the importance of fresh vegetables for her children's health, how to grow them and how to prepare a balanced meal. Along with more than 100 other families in her community, Dative was given all the seeds and tools she needed to start her own garden and begin raising small livestock.
Meanwhile, as part of the program, malnourished children like Jean Claude received immediate food aid.
"When I first joined the program, I did not know about growing vegetables. I did not know it was important for my family to eat them," Dative said. "Now I grow amaranth, cabbage, carrots, green peppers and sweet potatoes, and my family is getting healthy."
Already, little Jean Claude has gained almost nine pounds thanks to the health and agriculture training Dative received. In fact, her entire family is healthier and happier.
HOW YOU CAN HELP

Your support is critical to providing relief for the hungry, water for the thirsty, medical care for the sick, disaster relief for those in crisis, and so much more.
Click here to make an online donation today
and let your gift make a significant impact in the lives of those who urgently need it.

Print Friendly