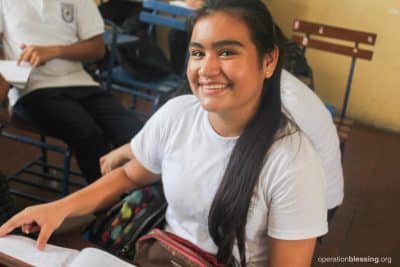 Scholarship Thwarts Human Trafficking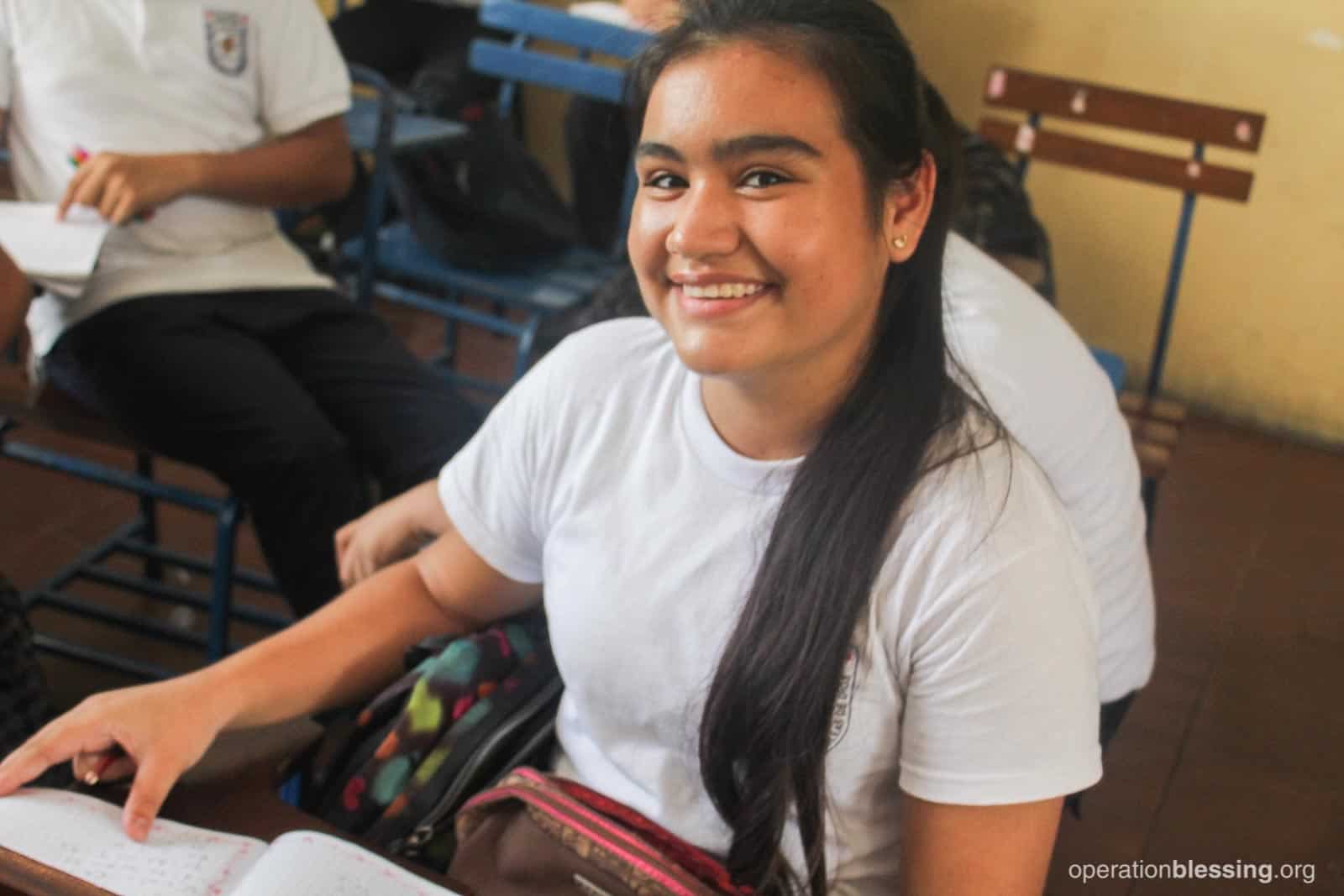 NICARAGUA – Kenya's mother, Irazel, once endured the pain and hardship of prostitution, but Kenya's life is thankfully on a different path. A scholarship to a Christian school will help assure that she doesn't fall prey to human traffickers that lurk in her area.
Irazel lived trapped in a lifestyle of prostitution for many years. She did so without the knowledge of her family, who never realized how she earned her money. In retrospect, she admits that her life was in complete chaos, mostly because she didn't know God at the time.
When Irazel started going to House of Hope, an Operation Blessing partner organization which helps lift women out of prostitution, God began to change her life little by little.
Today Irazel has three children and, thanks to OBI and House of Hope, she has escaped prostitution and aspires to create a good life for her family. However, she still struggles to provide for all of her children's needs, and sometimes she can't afford to pay their school fees. Children who aren't in school and aren't wearing school uniforms have a higher risk of being targeted by traffickers in their neighborhood.
So Operation Blessing and House of Hope provided a scholarship for Irazel's 14-year-old daughter, Kenya, to attend a Christian school. Irazel said, "After all these blessings that have come from the hand of God, my daughter received a scholarship to go to school." Kenya is just one of 105 students to receive such a scholarship this year. The beneficiaries' enrollment in Christian schools not only helps protect them from traffickers, but provides a solid academic and spiritual education as well.
Kenya said that having this scholarship has been a great blessing. It's kept her from falling in with the wrong crowd and kept her mother from having to worry about the expense of school. Many times in the past she had to drop out of school due to finances, but today her status as a student is secure.
She said, "Now my life is different, because with God's help I will have better opportunities. Thank you for helping me with my studies. In the future, I would like to study business administration." And that bright future is within her reach thanks to Operation Blessing's faithful supporters.
HOW YOU CAN HELP

Your support is critical to providing relief for the hungry, water for the thirsty, medical care for the sick, disaster relief for those in crisis, and so much more.
Click here to make an online donation today
and let your gift make a significant impact in the lives of those who urgently need it.

Print Friendly