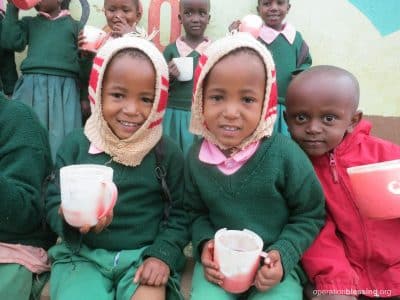 Learning Comes Closer to Home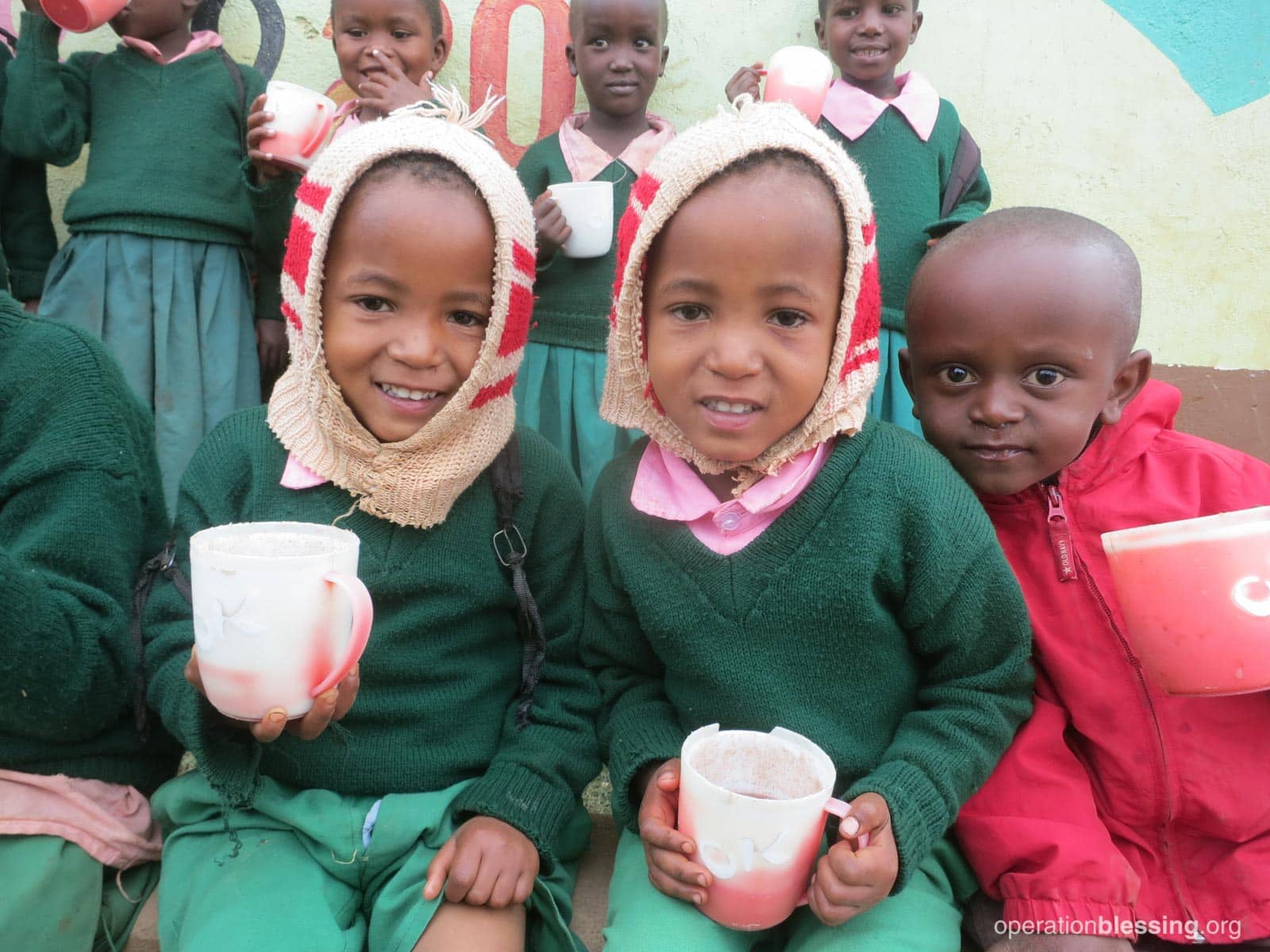 KENYA – In rural regions of Kenya, simply getting to school can be a major challenge for young students. Many children live several miles from their schools and the long walk to class can leave them worn out before the first lesson begins. Teachers often have to end the school day early to allow the children time to walk home. To make matters worse, many kids have to make the long march barefoot as their families are too poor to afford shoes for them. Wild animals often roam the same areas where the children are walking, creating a dangerous situation.
These challenges are all too familiar to parents Peter and Grace and their six children. The family lives in the Sompet area of Kajiado County in the south of Kenya. Sompet Primary School, the nearest government school, is over three miles away. Peter and Grace's older children endured the grueling walk—3 hours each way—that left them so exhausted they had trouble concentrating in class.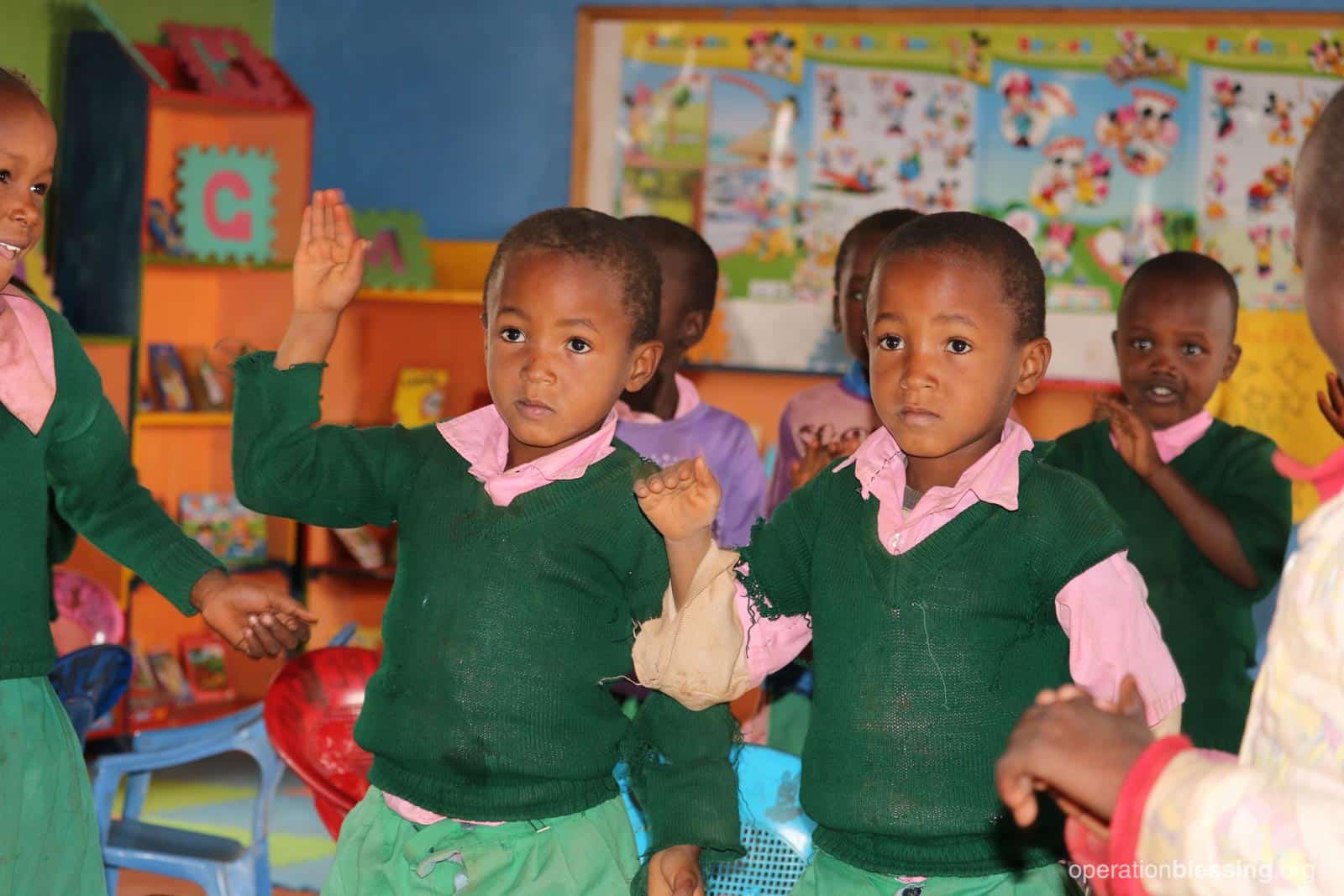 To solve this problem, Operation Blessing opened an Early Childhood Development Center (ECDC) in Sompet Village in 2012. The center has made a world of difference for Peter and Grace's youngest children, five-year-old twins Tony and Michael. Thanks to the ECDC, the twins and their classmates have the opportunity to really learn and thrive in a vibrant educational environment. Operation Blessing is providing everything needed to keep the center running smoothly, including maintaining the facilities, paying the teachers' salaries, and providing school supplies.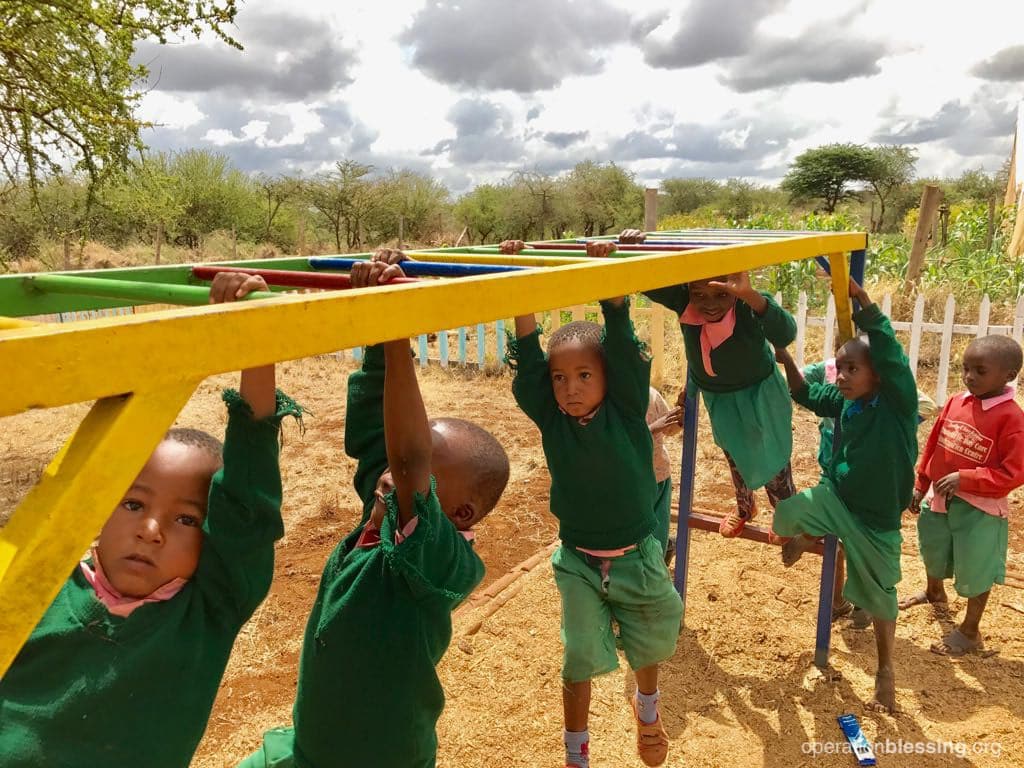 In addition to receiving an education and getting to play on the playground, students at the Operation Blessing ECDC receive two meals each school day, two pairs of shoes, two pairs of socks, and more. For children and parents alike, the center is an enormous blessing. "With reduced trekking distance, conducive learning environment, availability of learning and playing equipment, and the surety of two daily meals, it's like we're living in dreamland," said Peter. "I can't believe someone who's as far as America came to our rescue. Only God knows how grateful I am."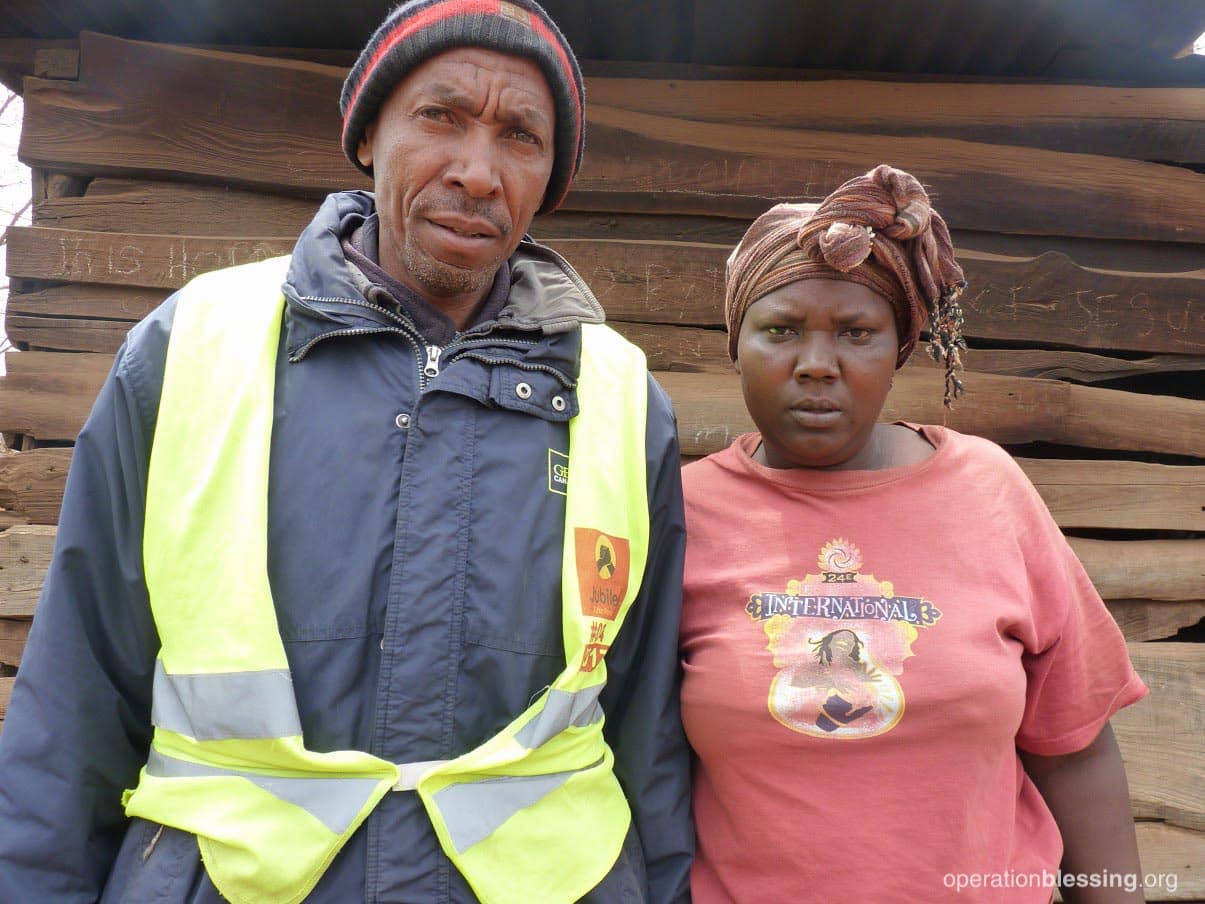 Not only has the school benefitted Tony and Michael, it's benefitted their family, too. Since Peter used to make the long trek to and from class with his older children to ensure their safety, the new school arrangement has freed up time that he can devote to farming his land. "I now have sufficient time to do my other households chores like cleaning, cooking, and tending to the cows. I no longer have to spend 4-5 hours escorting my boys to school as it used to happen with the elder children. I am actually luckier as the teachers literally drop them at the doorstep," Peter exclaimed.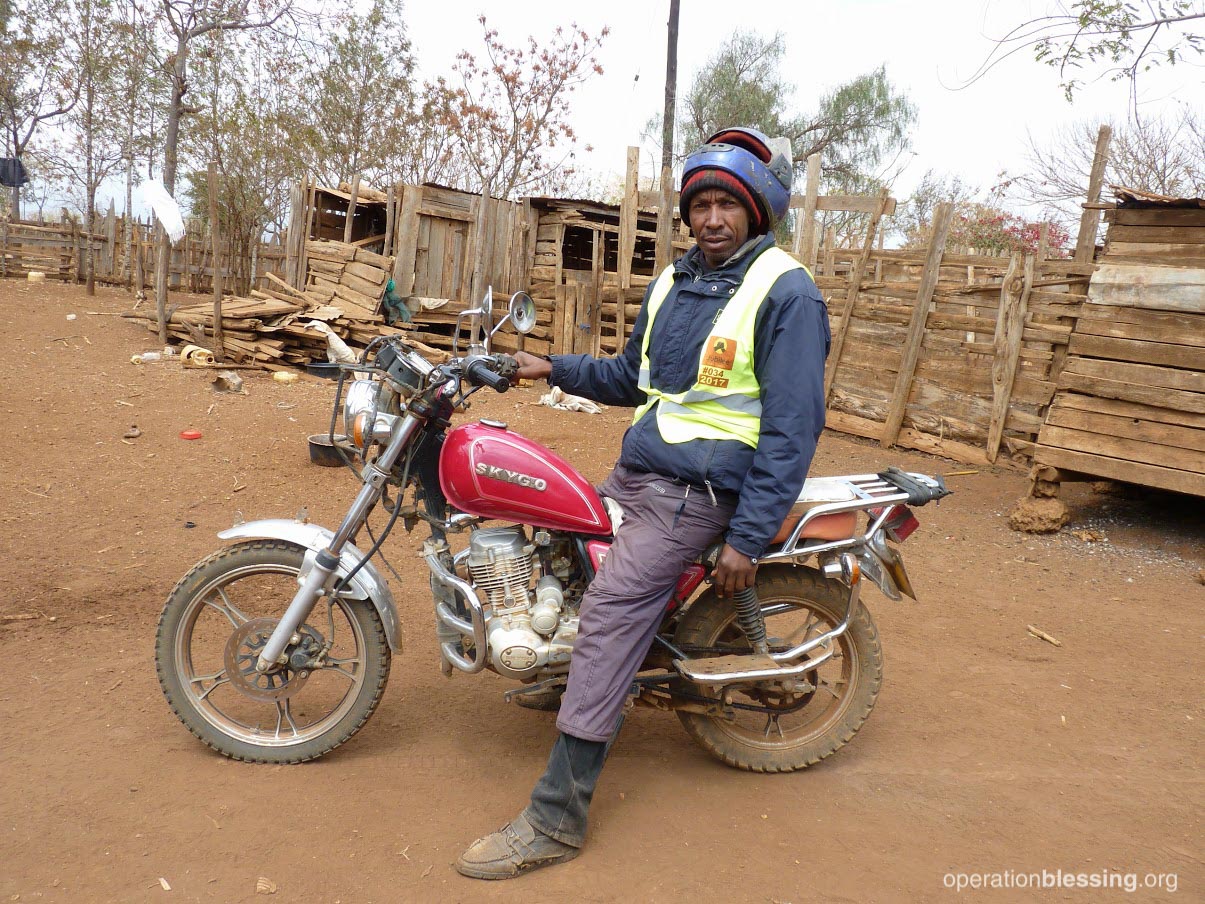 The extra time Peter has been able to devote to his work has yielded strong returns. With the extra money he's earned, Peter was able to purchase a motorcycle enabling him to start a new motorcycle for hire business. "My long-term plan is to buy a motorcycle every year so that I don't struggle in future," Peter said.
Something as simple as building a school closer to where children live has transformed the educational and economic circumstances for Peter, Grace, and their family. "May God reward Operation Blessing abundantly," Grace exclaimed!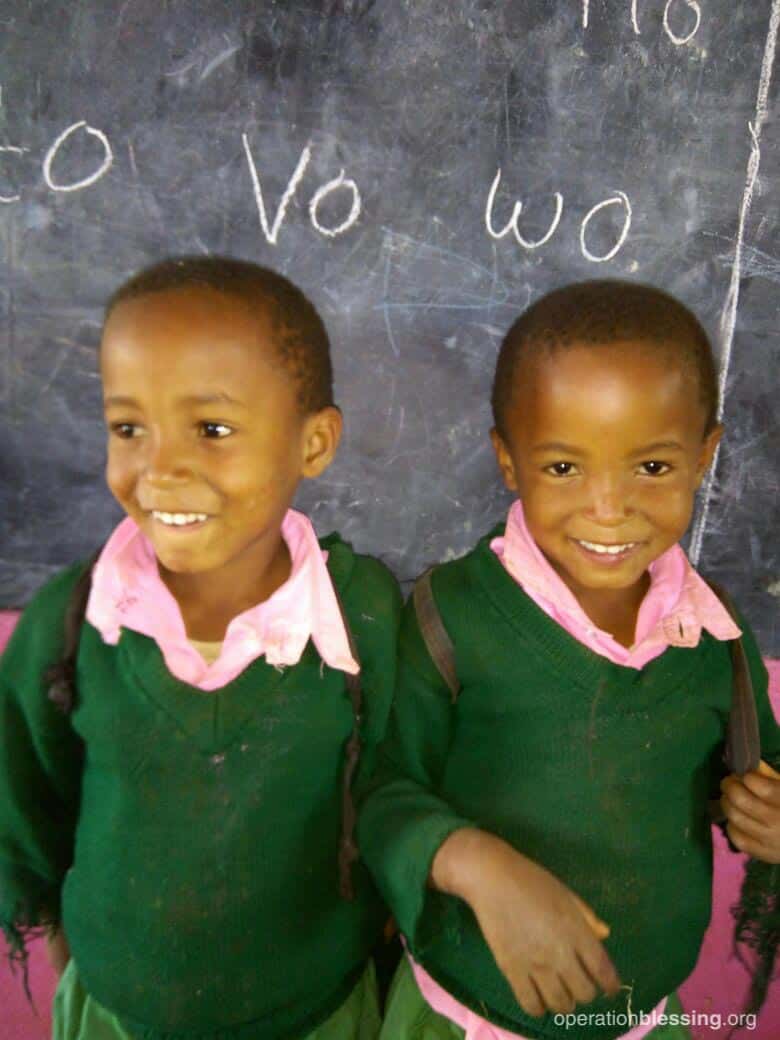 HOW YOU CAN HELP

Your support is critical in helping families fight poverty.
Click here to make an online donation today
and let your gift make a significant impact in the lives of those who urgently need it.

Print Friendly