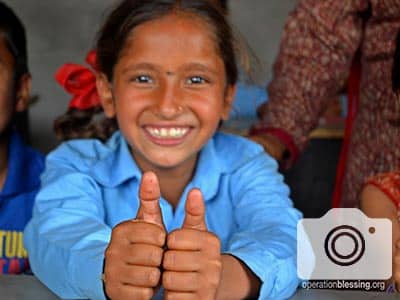 Rebuilt School Helps Nepalese Earthquake Victims
Rebuilt School Helps Nepalese Earthquake Victims
In 2015, a devastating and deadly earthquake struck Nepal. It destroyed the school in the Kavre District, and for the next year, none of the children of the community attended classes. The next year, they signed up at the nearest school, but it was a 40 minute walk each way. Operation Blessing learned about the need in this community of Nepalese earthquake victims and rebuilt the school where 54 children are now registered and eager to resume their studies closer to home.
HOW YOU CAN HELP

Your support is critical in helping families fight poverty.
Click here to make an online donation today
and let your gift make a significant impact in the lives of those who urgently need it.