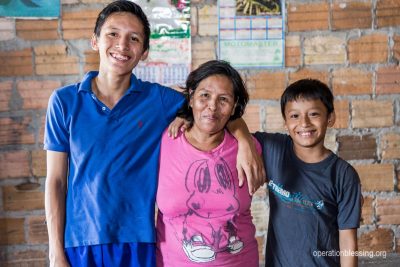 A Second Chance to Raise Her Boys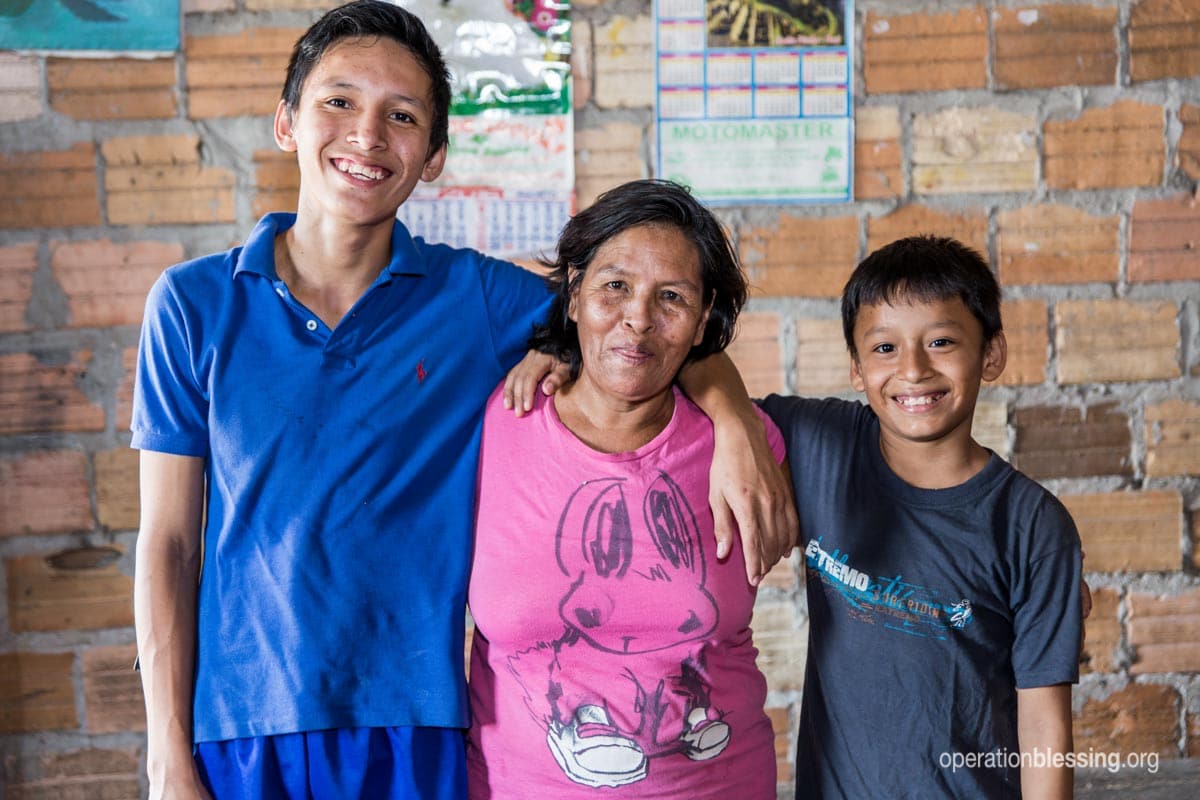 IQUITOS, Peru – At 59 years old, Rosa was happy to have earned the opportunity to stay home and care for her two grandchildren. Her son had passed away when Victor and Franco, now 14 and 11, were still young. For many years Rosa had worked odd jobs, like sweeping streets or gardening, to help make ends meet, but now she wanted to focus on raising her grandsons and taking care of her home.
Rosa did most of the chores around the house with no problem, until all of a sudden she experienced unbearable pelvic pain. "I tried not to pay attention to it because we didn't have the money to buy medicine, but the pain didn't go away," said Rosa.
Fortunately, Operation Blessing International has a Cervical Cancer Prevention program in Rosa's community, which she heard about through a friend's announcement at church. The program offers education on cervical cancer, a disease that is very common in their area of Peru. Cervical cancer is dangerous, but treatable when caught early. OB also provides free screening in the form of a PAP test for each of the ladies who attend the workshop, and subsequent treatment when necessary.
"When my friend told us about the workshop I immediately signed up and encouraged other women to come too," Rosa said. "I was scared to think that the pain I felt could be something serious, but I really wanted to know what it was about." Rosa's test results showed that abnormal cells had grown in the cervical region, causing lesions. OBI provided Rosa with complete treatment. Health coordinators in her community saw her through the process and made sure to check in on her once her treatment was complete.
As Rosa waited for the doctor's final report, she hoped that her prayers had been answered and that she had been healed. "At the hospital I felt very nervous," she said. "In the waiting room I saw other women who had received bad reports, and I felt even more nervous. But when the doctor examined me he said the lesions on my cervix had healed!"
Rosa is thankful for the service of education, screening and treatment. "I feel like my life changed…God uses you to bless many women like me."
Operation Blessing's Cervical Cancer Prevention program increases early detection for a disease that could cut a woman's life short. The education provided to the women of Iquitos lends to the health and wellbeing of ladies like Rosa who, without such a program, might go undiagnosed and lose their lives far too soon. Thanks to this program and the commitment of local health coordinators, Rosa can continue enjoying life with her husband and grandsons, knowing she has many more years to look forward to raising her boys.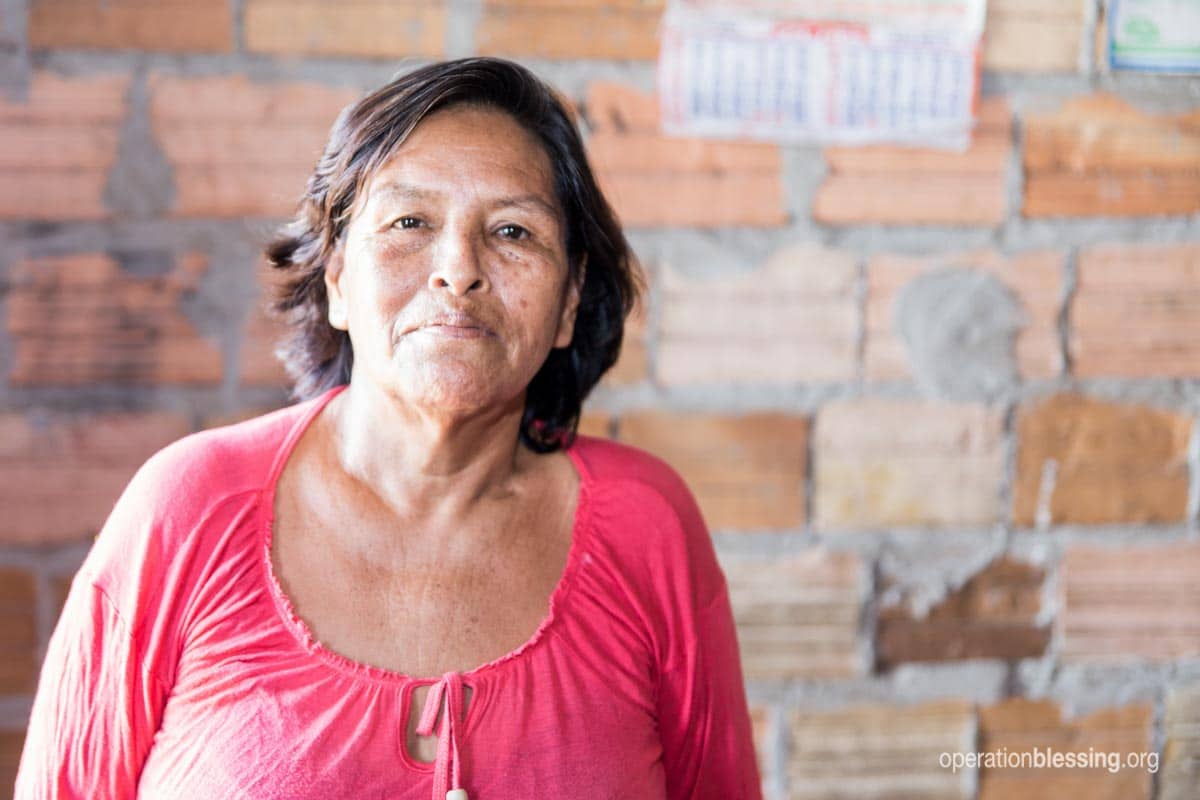 HOW YOU CAN HELP

Your support is critical in helping families fight poverty.
Click here to make an online donation today
and let your gift make a significant impact in the lives of those who urgently need it.