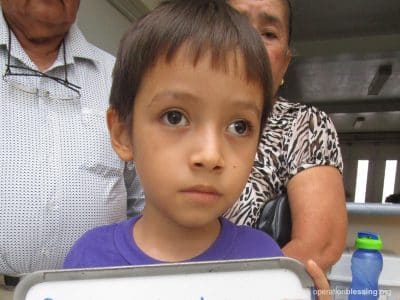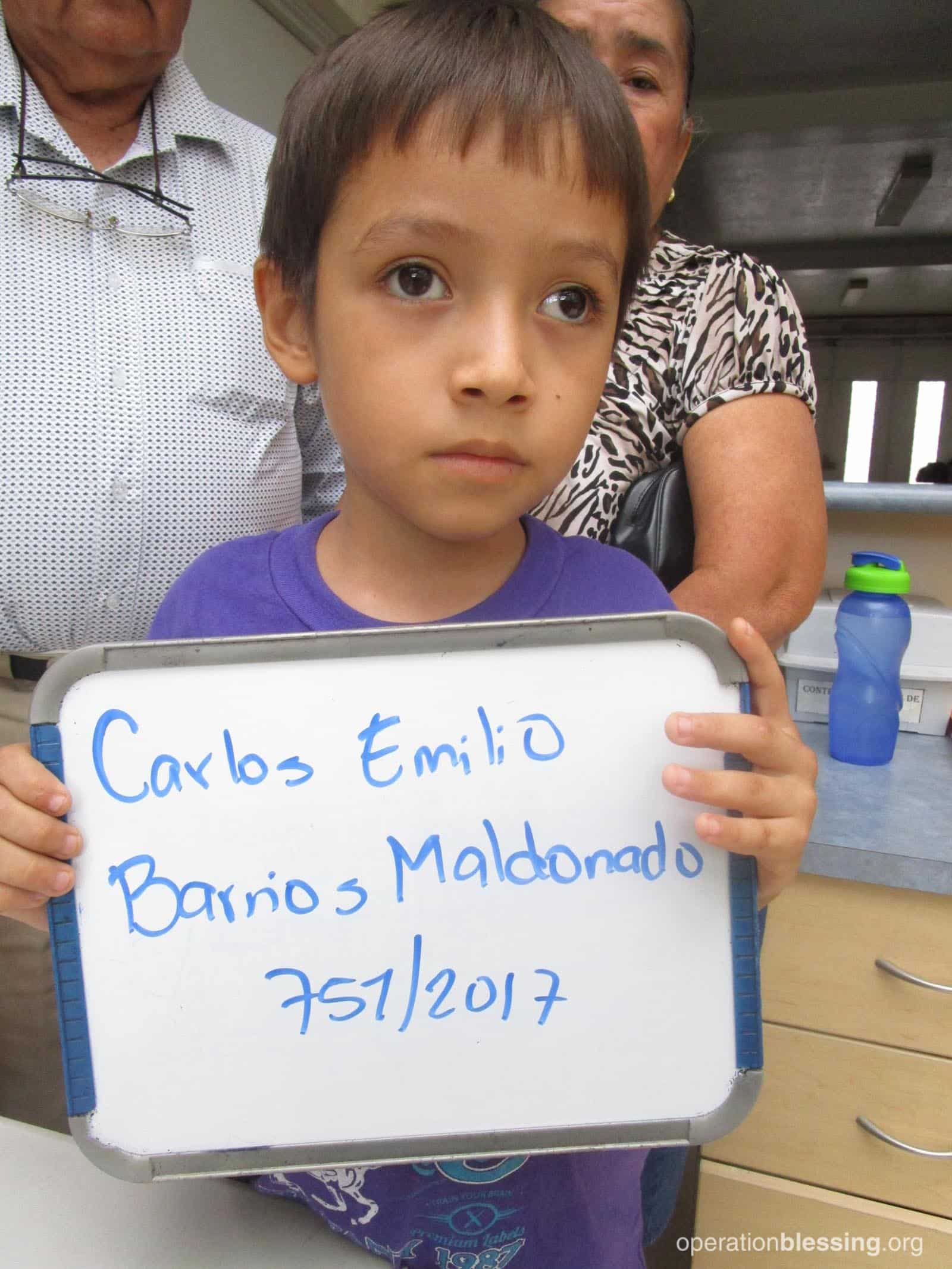 GUATEMALA – Children run up and down the field, kicking their soccer ball and cheering one another on, but 8-year-old Carlos is forced to sit on the sidelines. He longs to play with his friends, but he stumbles and falls while walking, so running and playing are unrealized dreams.
"When I wanted to play with my friends they rejected me," he said. "They told me that I could not run because I was blind in one eye."
Carlos suffers from strabismus in his left eye—a disorder that prevents the eyes from looking in the same direction at the same time. He has had the condition all his life, but his mother first noticed it when he was a toddler.
"It was very hard to see how my son stumbled and collided with the walls," Evelyn said. "It scared me to think he was losing his sight."
She took her son to see a doctor straight away. When she heard the diagnosis, they told her the condition was treatable. Unfortunately, there was no way the single mother could afford the procedure he needed.
"It was a bittersweet moment," Evelyn said. "I was glad to know that my son was not going blind, but I was also worried that I could not do anything to help my son. I knew it was impossible to get that amount of money."
As Carlos grew older, things only got worse. At school, he was bullied and given cruel nicknames. Evelyn thought about taking him out of school to help him get away from the bullies. But then he would lose the opportunity to get an education.
Desperate to help her son, Evelyn found Operation Blessing. When OB Guatemala met Carlos, they knew there was something they could do to help. He was scheduled for the surgery he needed—free of charge!
For the first time since his diagnosis, Carlos has the chance to get the help his family could not afford. He looks forward to fulfilling his dreams of playing soccer with his friends, and his mother looks forward to watching her son grow up free of stigma.
HOW YOU CAN HELP

Your support is critical in helping families fight poverty.
Click here to make an online donation today
and let your gift make a significant impact in the lives of those who urgently need it.