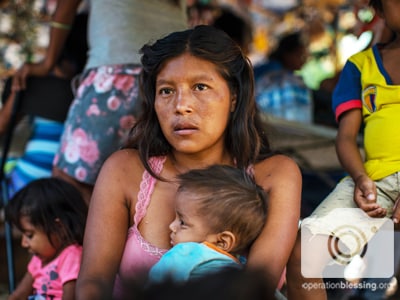 Sending Urgent Help to Venezuelan Refugees
The Venezuelan humanitarian crisis continues to ravage the country. Hundreds of refugee families are in desperate need of food, water, medical care, and other basic necessities. Thankfully, Operation Blessing friends like you are providing support to refugees who've reached Colombia during this time of crisis. You've also sent them the joy of a special Christmas celebration complete with gifts! God bless you for your heart to help the hurting.
HOW YOU CAN HELP


During times of crisis and disaster victims desperately need your help. Click here to make an online donation today. Your gift can make a huge difference. Thank you for your compassion to bless the hurting.

Print Friendly