PERU – A few years ago, Fermin and several of his children could have died from malaria. That's why he jumped at the chance of serving as a Community Health Worker.
The Amazonian village of Padrecocha, Peru, can only be reached by boat, and until recently, they lacked sufficient medical resources. When an outbreak of malaria struck Fermin, his family, and his community, they knew little about the illness. Lack of proper health habits allowed the dangerous mosquito-borne disease to spread. Fortunately, Fermin and his family survived, but the village remained susceptible to such sicknesses.
Community Health Volunteers
So when Operation Blessing offered to train Community Health Workers in Padrecocha, Fermin responded without hesitation. Thanks to friends like you, OBI trains volunteers to be frontline medical care providers, serving in rural areas around the world. And Fermin wanted to become a leader and an agent of change in his village.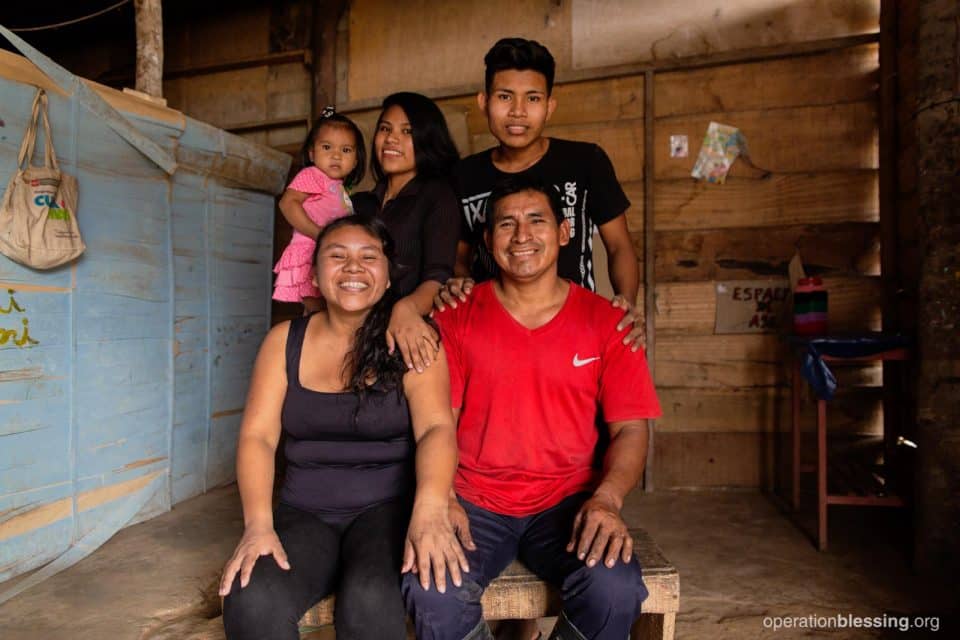 Through the program, Fermin received an education to make a real difference. "On the first day of classes, I learned what is to be a health worker," he said. He was so excited that he spread the word to his friends and began bringing his wife to the training as well.
During the day, Fermin drives a mototaxi to earn a living. But he still makes time to attend weekly trainings on important health issues like prenatal care, basic treatment of wounds and illnesses, nutrition, preventing diseases and parasites, and much more. "I don't want to miss a day of classes," he said.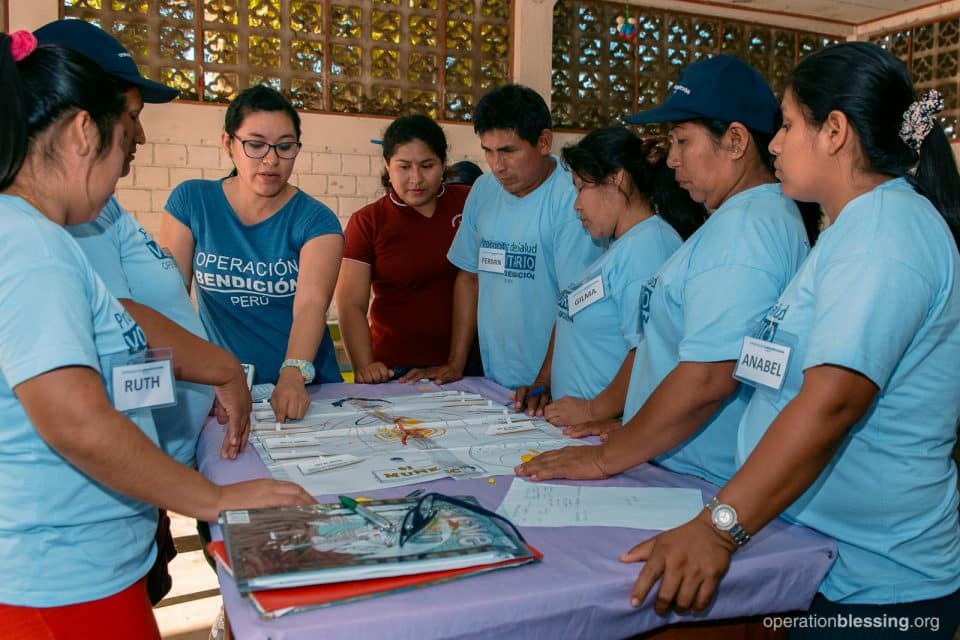 He is now serving his community through home visits and sharing basic health information, and he shares his newfound knowledge wherever he goes. While on a fishing trip, Fermin met a man with malaria symptoms and was able to tell the family about the illness and encourage them to seek immediate medical care. "I think God used me to teach them about this disease," he said.
Fermin is honored to provide his village with the gift of better health, a gift made possible by you. He said, "I am very grateful to Operation Blessing for this great support to teach and train the people of the community how to prevent many diseases and for helping improve the welfare of families in Padrecocha, and also my own family."
Thank you for giving Fermin this opportunity to serve.