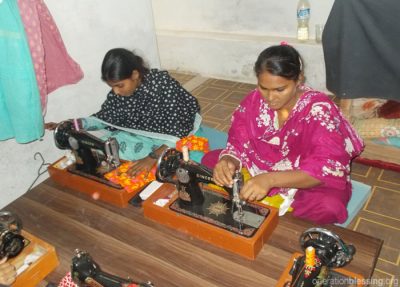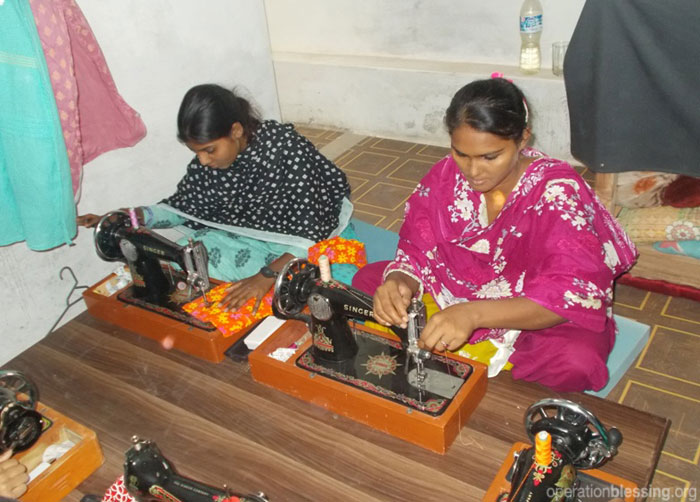 YOUHANABAD, Pakistan – For Kiran, learning how to sew is changing her life one stitch at a time.
A young mother attempting to break free of an abusive home, Kiran dreams of the day she can successfully provide for her daughter on her own.
Operation Blessing is partnering with the Community Advancement Society in Pakistan so Kiran, and other girls like her, will be able to do just that.
A vocational training center has been opened to provide women who want to improve their situations and create their own incomes with the skills to do so.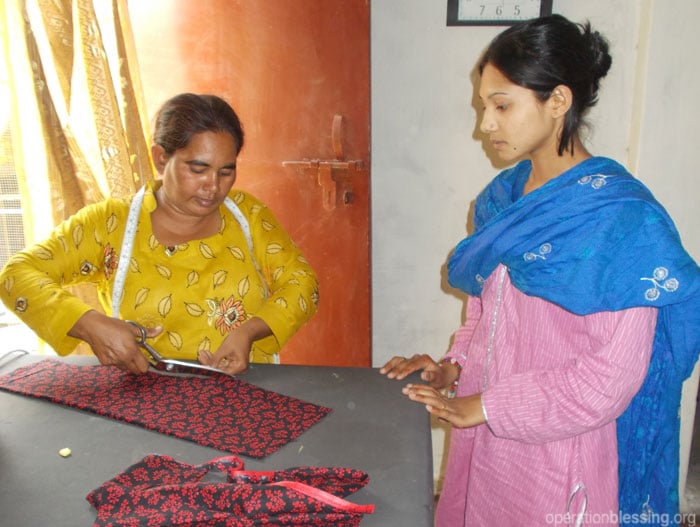 Fully-funded by Operation Blessing, the center offers six-month courses in sewing and cosmetology, free of charge, to students wanting to learn the trade. Up to 50 women can be enrolled at a time, and in the final stages of the program they will be taught how to manage their own businesses so they can become financially independent and provide for their children.
As part of the program, Kiran will learn how to sew bed sheets, pillows, tablecloths, curtains, children's clothing, and all types of popular Pakistani wear.
Now, Kiran has the opportunity for a better life, and her little girl has the chance at a brighter future.
"Because of this training, I'll be able to earn money by sewing clothes and have enough to send my daughter to school," Kiran said.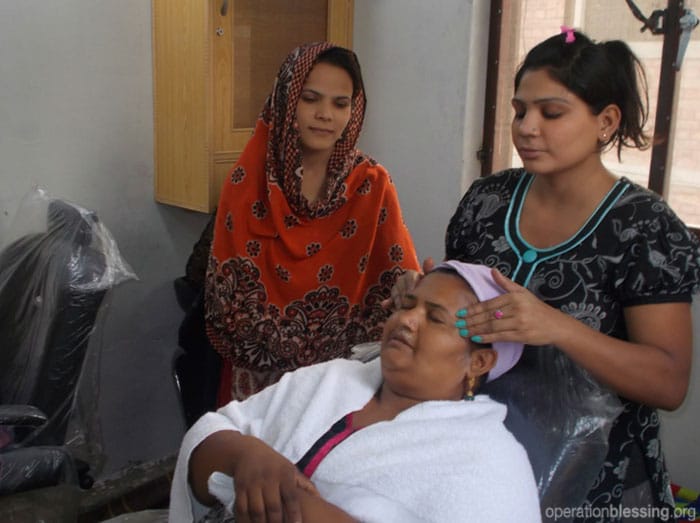 HOW YOU CAN HELP

Your support is critical to providing relief for the hungry, water for the thirsty, medical care for the sick, disaster relief for those in crisis, and so much more.
Click here to make an online donation today
and let your gift make a significant impact in the lives of those who urgently need it.

Print Friendly