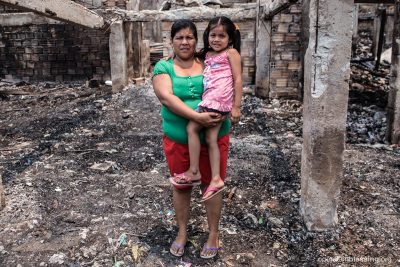 Single Candle Sparks Devastating Fire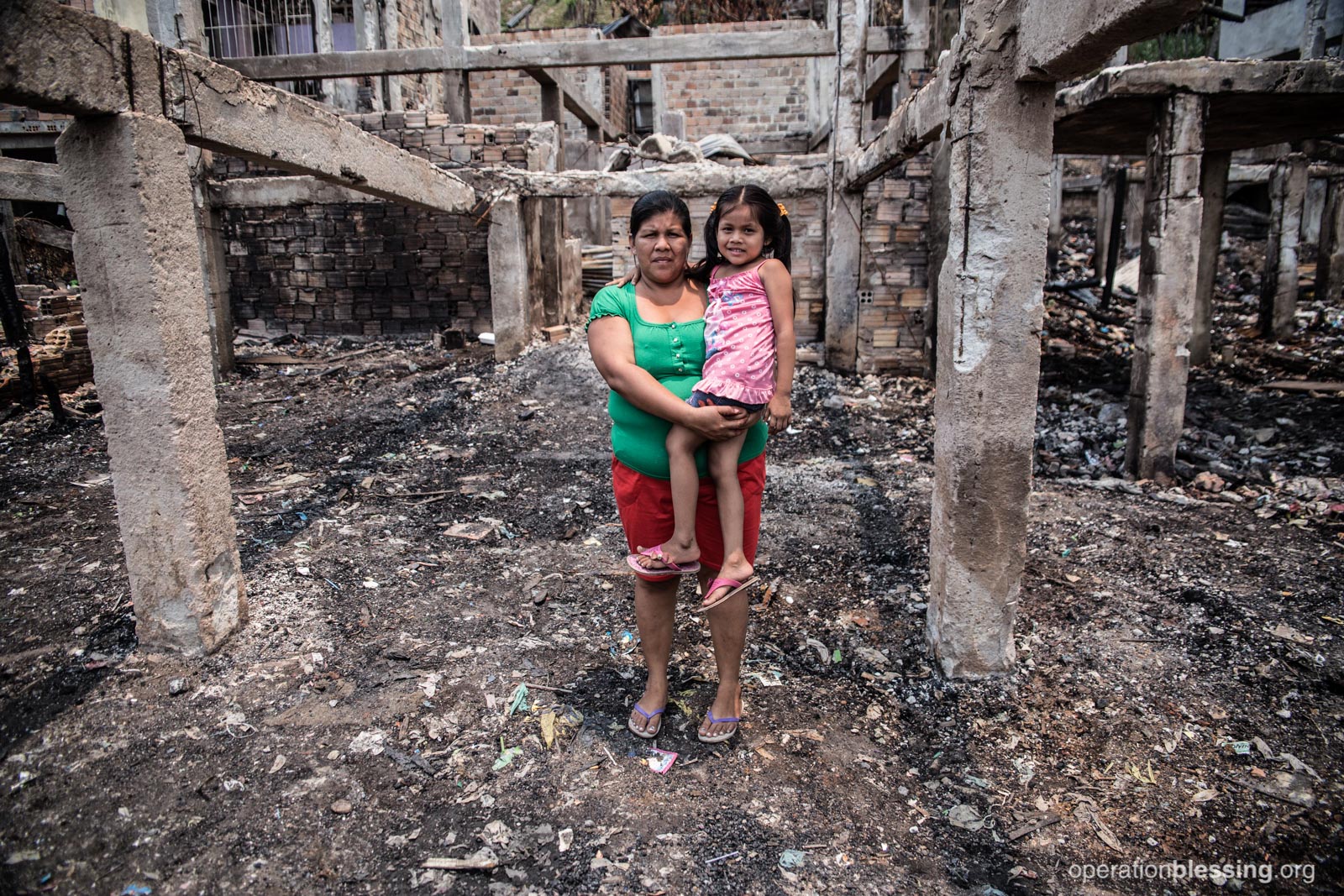 PERU – The fire that struck Ruth's neighborhood took everything. The flames destroyed 40 houses, Ruth's belongings, business, and the rented room she called home.
The fire was devastating. Most of the homeowners and their tenants were street vendors at the Belen market. A single candle in one of the rented rooms of the neighborhood sparked a fire that turned into a blaze. The wooden homes burned to ash, devastating the community.
As a single mother, Ruth did what she could to support her four children before the fire. That included cleaning the house where she rented a room. She also started a small business selling treats and snacks outside her daughters' school on weekday mornings. Through good money management, she was able to afford an electric oven and refrigerator.
Ruth and her children had moved to the city Iquitos just two years earlier. Ruth's eldest daughter won a scholarship to study in the city, and she wanted to give her three younger daughters better opportunities than they would find where she grew up.
"When we came to Iquitos, we had nothing," Ruth said. "Little by little we were getting our own things."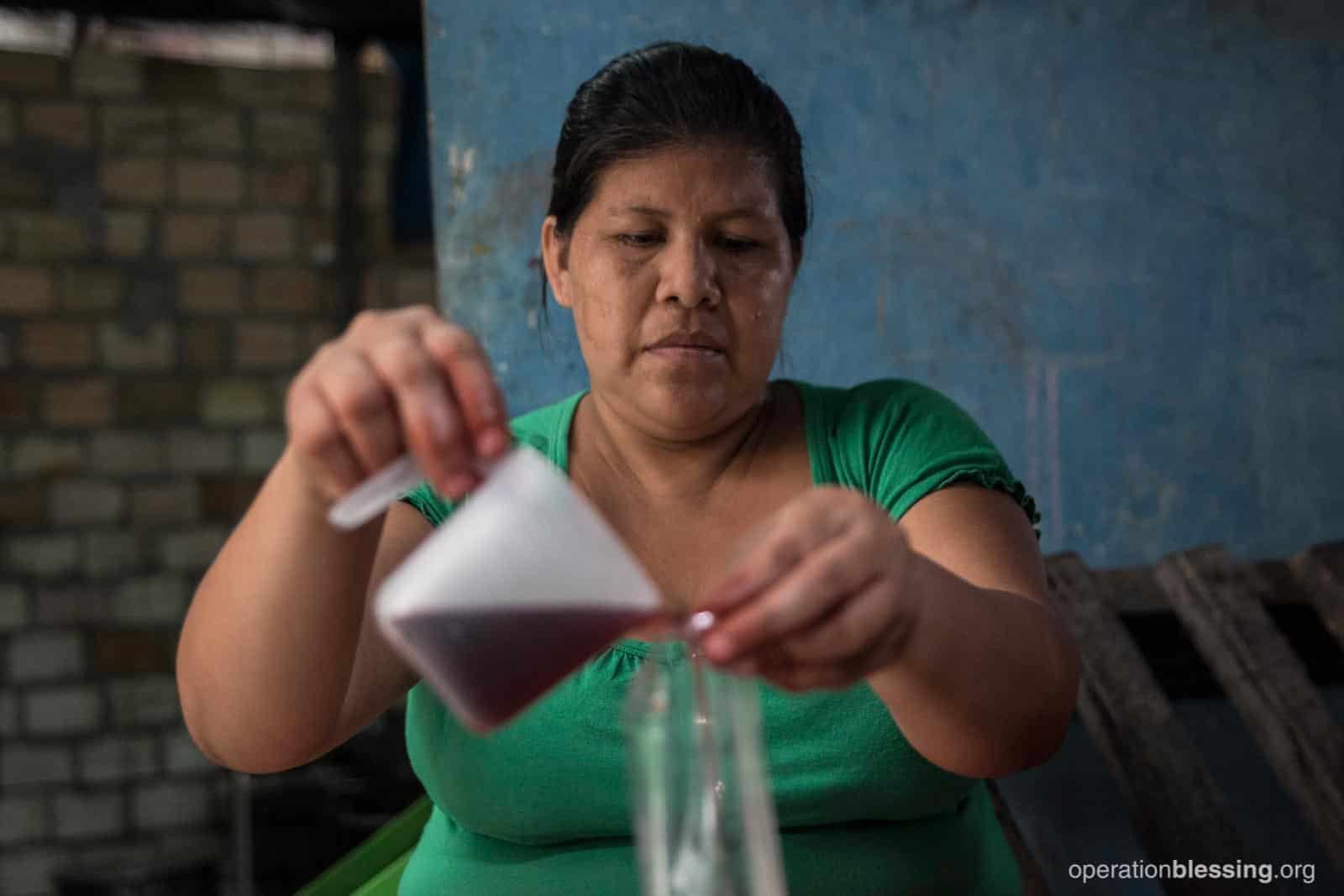 Ruth and her younger daughters made a trip to her hometown, leaving her eldest, Flor, in the rented room for a few days on her own. Flor was there—asleep and alone—when the fire broke out.
A neighbor remembered Flor and was able to rouse her. Minutes after she made it out of the house, a gas stove exploded. Had Flor been inside, she would have likely been killed.
"I got the call from my daughter about three in the morning," Ruth remembered. "She was crying and desperate. She told me, 'Mom the house is burning. Mom we lost everything. We have nothing. We have nothing.'"
Ruth borrowed money to quickly make the trip home. Flor was right—everything was gone.
"I wondered why God allowed me to lose everything, but I remembered what my mother said when I was little, that God will never abandon me or forget about me," Ruth said. "So, alone, I prayed for the Lord to hear me. It was all I had."
The family moved to Santo Tomas where Ruth took the remaining money she had—roughly three dollars—and invested it in a new business selling pastries. It was then that she encountered Operation Blessing.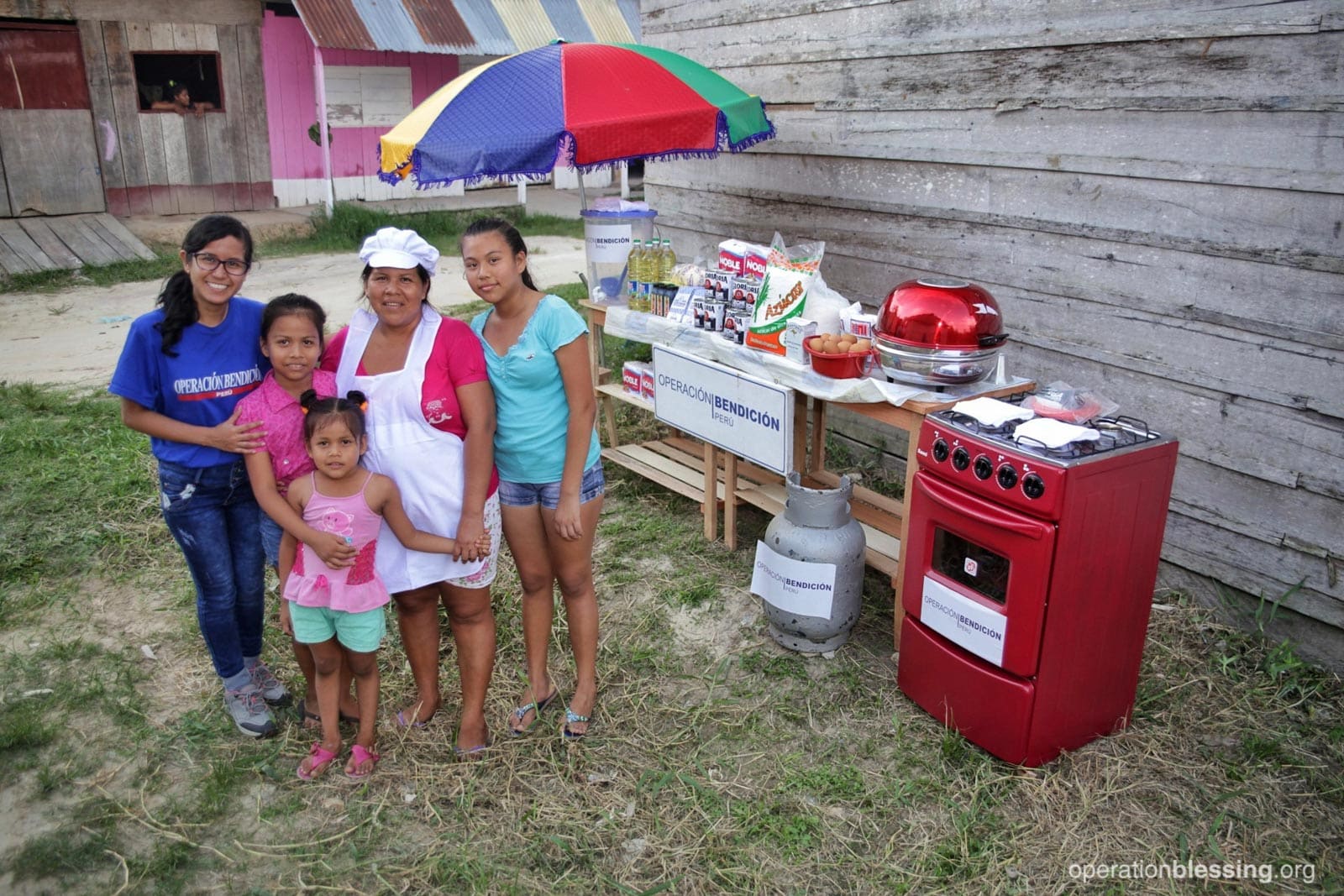 OB Peru learned about the fire and the hardworking victims who lost their livelihoods in addition to their homes. To help Ruth, Operation Blessing provided her with a new oven, stove, table, cake pans, and everything she needed to restart her business.
"I didn't think I could have this," Ruth said. "I didn't even think something like that would happen. Thank you so much for lifting me up and supporting me in this very difficult time."
Ruth is starting over, but with the tools to match her determination and diligence.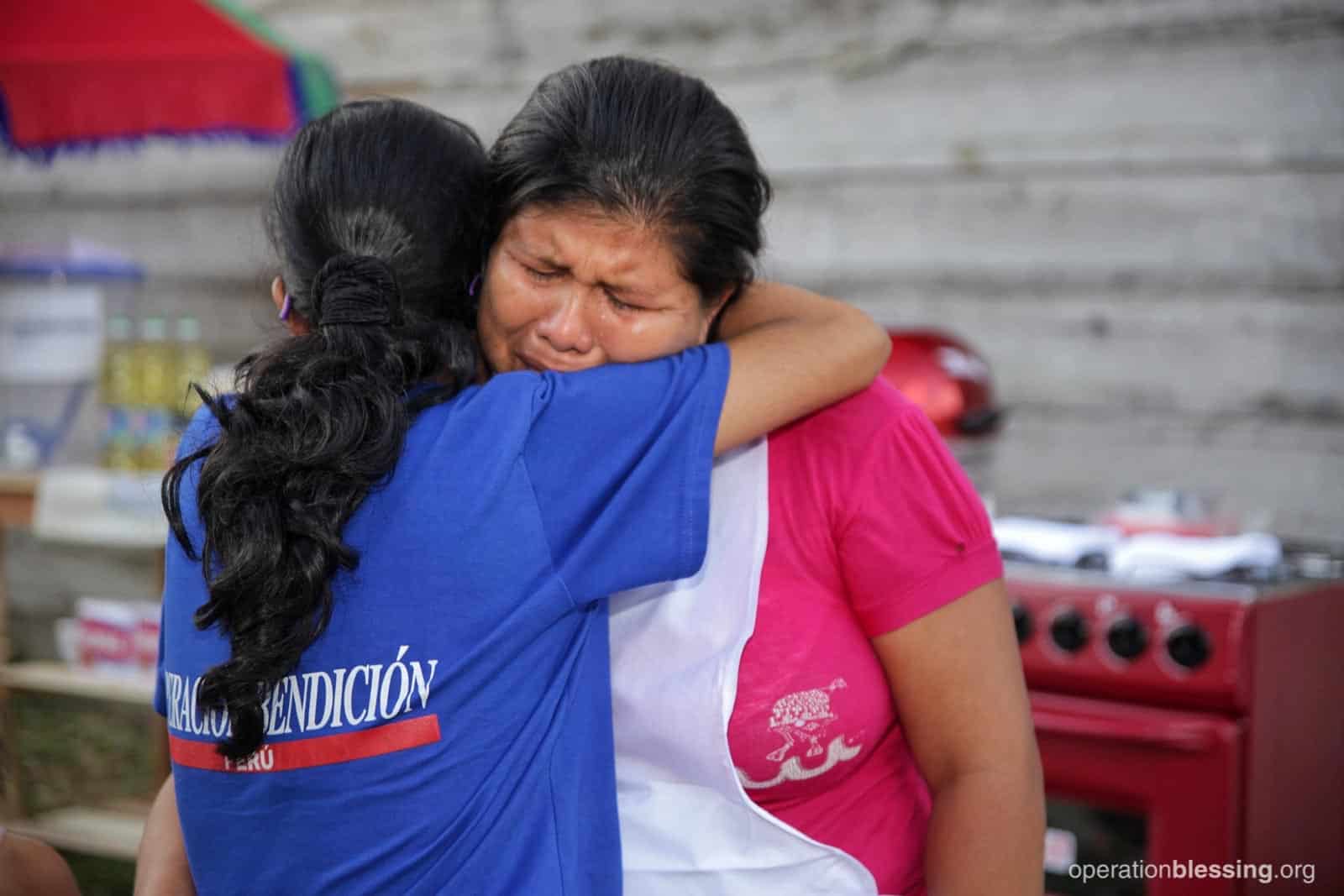 "All this is a blessing from heaven, that God sent OBI to bless me. He did not forget me," Ruth said. "Operation Blessing, as the name itself says, is a blessing to me."
HOW YOU CAN HELP

Your support is critical in helping families fight poverty.
Click here to make an online donation today
and let your gift make a significant impact in the lives of those who urgently need it.

Print Friendly