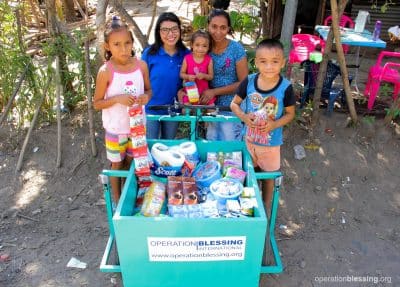 Help Putting Food on the Table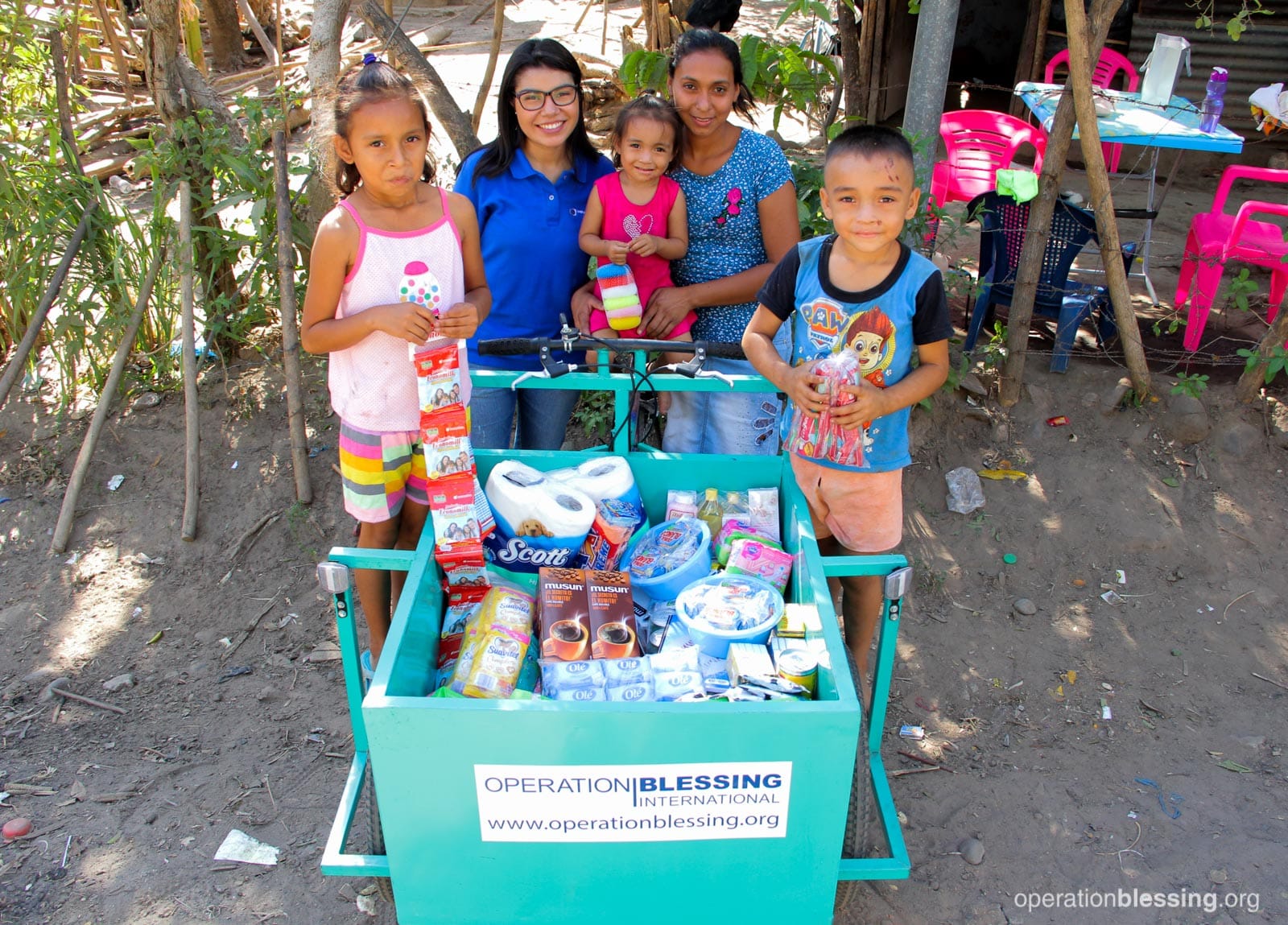 EL SALVADOR – Sadly, for many children around the world, going to bed hungry is nothing unusual. This was the case for siblings Iris, 7, Carlos, 5, and Yessenia, 3, from El Salvador. Although their father worked hard as a day laborer, and their mother tried to help make ends meet by selling products door to door, the family could never seem to get ahead.
The children's parents, Ana Nuria and Ruben, wanted nothing more in life than a reliable way to put food on the table each night. Ana Nuria said, "My dream is to be able to have safe food for my children. I am convinced that one day we will get up without the worry that we have nothing." Still, the parents continued trying their best to support the family.
Operation Blessing first met Ana Nuria through an OBI feeding program at a local church. She served as a volunteer, but when the OBI staff went back to her home, they saw that the family lived in rough conditions. Ana Nuria told them her whole story, including how the children too often went hungry. The OBI workers knew that, thanks to faithful supporters like you, they could do something to help.
One of the biggest obstacles to Ana Nuria's success with her small business was the fact that she couldn't carry much product along with her to sell each day. A bicycle with a cart provided the perfect solution! It allows her to bring more products door to door, offer a larger variety for her customers, and travel to new areas farther away to sell her goods. All in all, the new bike and cart has increased Ana's profits and provided financial blessing for her and her family.
Ana Nuria said, "In this way, I am ensuring the food, education, and health of my children because now I have a little more resources to buy school supplies, medicines, and food."
Because of your compassioni, Iris, Carlos, and Yessenia no longer go to bed without a nourishing meal. A hand up for a hard-working family can make all the difference and give them that extra boost to get ahead in life. Thank you for helping the hurting in El Salvador and around the world.
HOW YOU CAN HELP

Your support is critical to providing relief for the hungry, water for the thirsty, medical care for the sick, disaster relief for those in crisis, and so much more.
Click here to make an online donation today
and let your gift make a significant impact in the lives of those who urgently need it.

Print Friendly