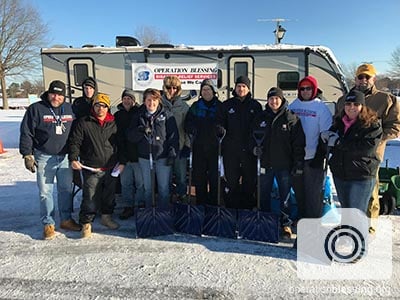 Snow Buddies Help Virginia Residents
Snow Buddies Help Virginia Residents
Snowed-in families in the Norfolk, Virginia Beach and Chesapeake areas of Virginia are getting the help they need thanks to volunteers and Operation Blessing's Snow Buddies program. OBI is working with City of Norfolk Emergency Management and the City of Virginia Beach Emergency Management to coordinate theses snow buddies and help residents dig out from under the snow.
HOW YOU CAN HELP

Your support is critical in helping families fight poverty.
Click here to make an online donation today
and let your gift make a significant impact in the lives of those who urgently need it.