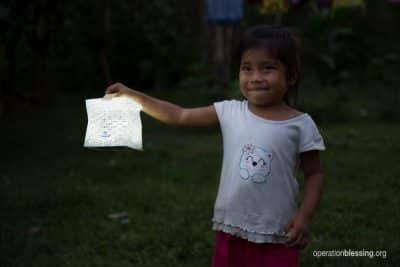 Solar Lights Protect Lives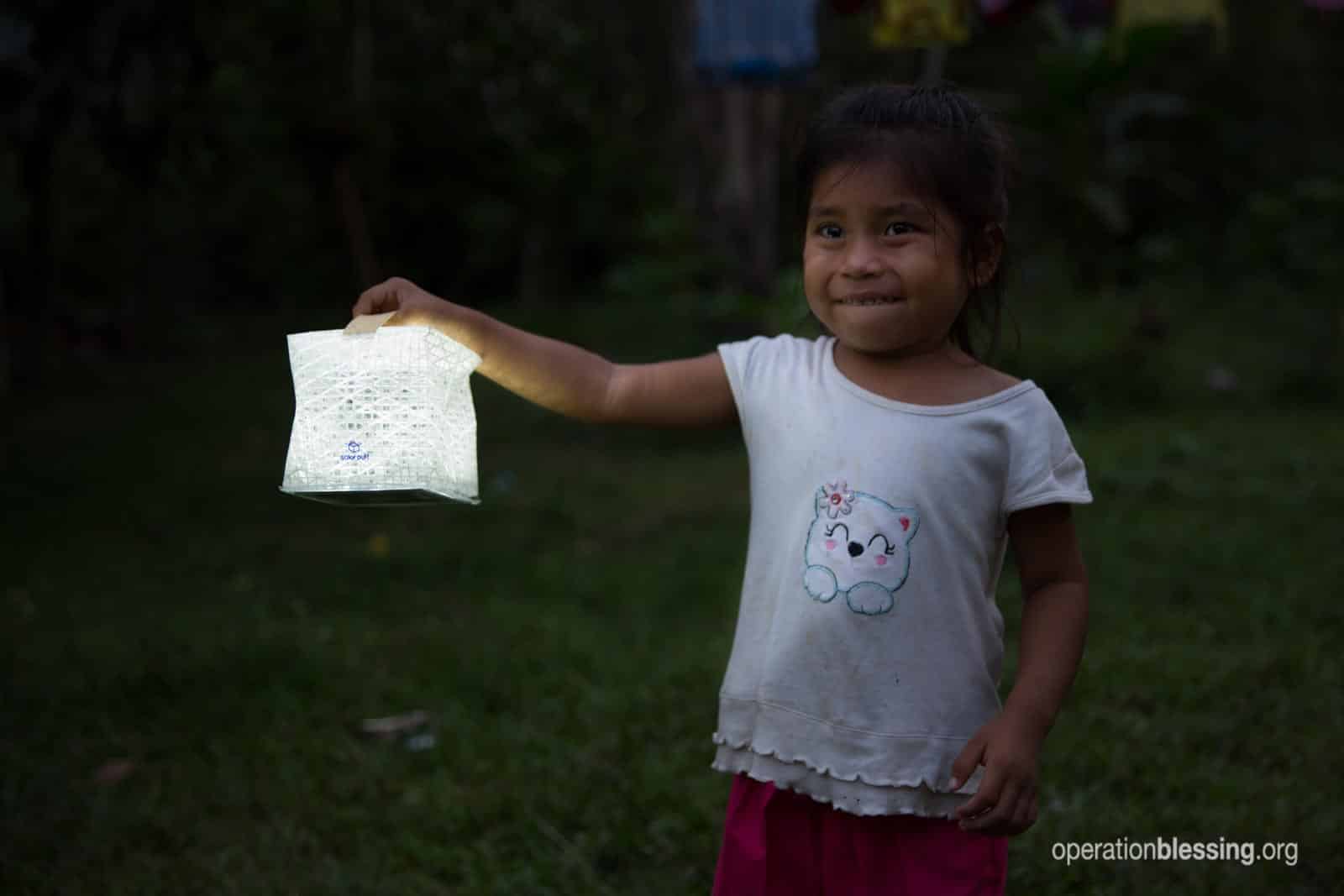 PERU – Something as simple as a solar light can be a huge blessing for those who live without a steady source of electricity. But for Merly, her new lights from Operation Blessing are nothing short of life saving.
Merly, her husband Alberto, and their three children, Betsy (12), Luis (8), and Evelyn (3) live in the midst of the Peruvian jungle. Their wooden home perches on stilts to protect it when the nearby river rises for four to six months out of the year. Alberto finds work in construction and fishing as available. Meanwhile, Merly grows fruit to sell in the local market and serves as a volunteer Community Health Worker for Operation Blessing in their area. The kids enjoy their simple lifestyle, playing in the water during the rainy season or running around when it's dry and the sky is clear.
Previously, when the sun would set, Merly would light two small kerosene lamps, which she made herself out of cans and wicks. Some nights the moon would help to illuminate their home, but other nights, it would be very dim as the children did their homework and the family ate dinner.
"The lamps last for a couple of hours only," Merly said. "Light is very necessary to us, but in this community, we do not have electricity…When they [the children] are walking around, I am afraid that they could bump into things or fall from the house."
But one night, something far worse nearly happened. Their daughter, Betsy, was doing homework in bed under a mosquito net, with her kerosene lamp close by. "I didn't realize when," Betsy said, "but I fell asleep and somehow the lamp tumbled down and my mosquito net caught on fire. I was very scared. My mom and siblings didn't stop crying. I thought the whole house would catch on fire too."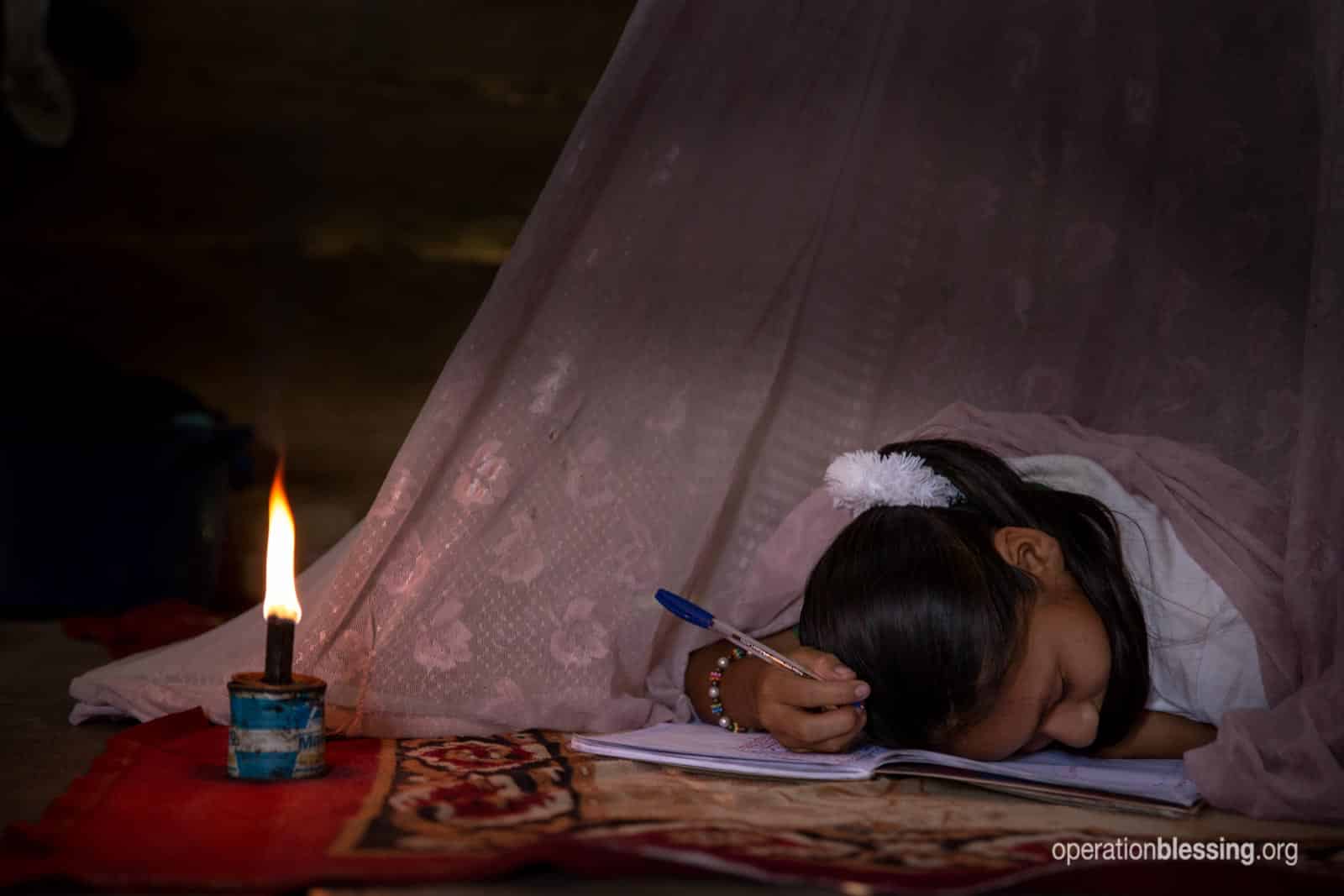 Thankfully, Alberto put out the fire and rescued Betsy just in time. However the family was deeply affected by what could have been a fatal tragedy. Ever since that time Merly has been very frightened and nervous about using the kerosene lamps in her home, but she had no other option.
No other option, that is, until Operation Blessing heard about her situation. They supplied the family with three safe, bright, and efficient solar lights to use in place of the dangerous, smelly kerosene lamps. Merly's fears have now been put to rest. Not only that, but the solar lights will save the family money on kerosene.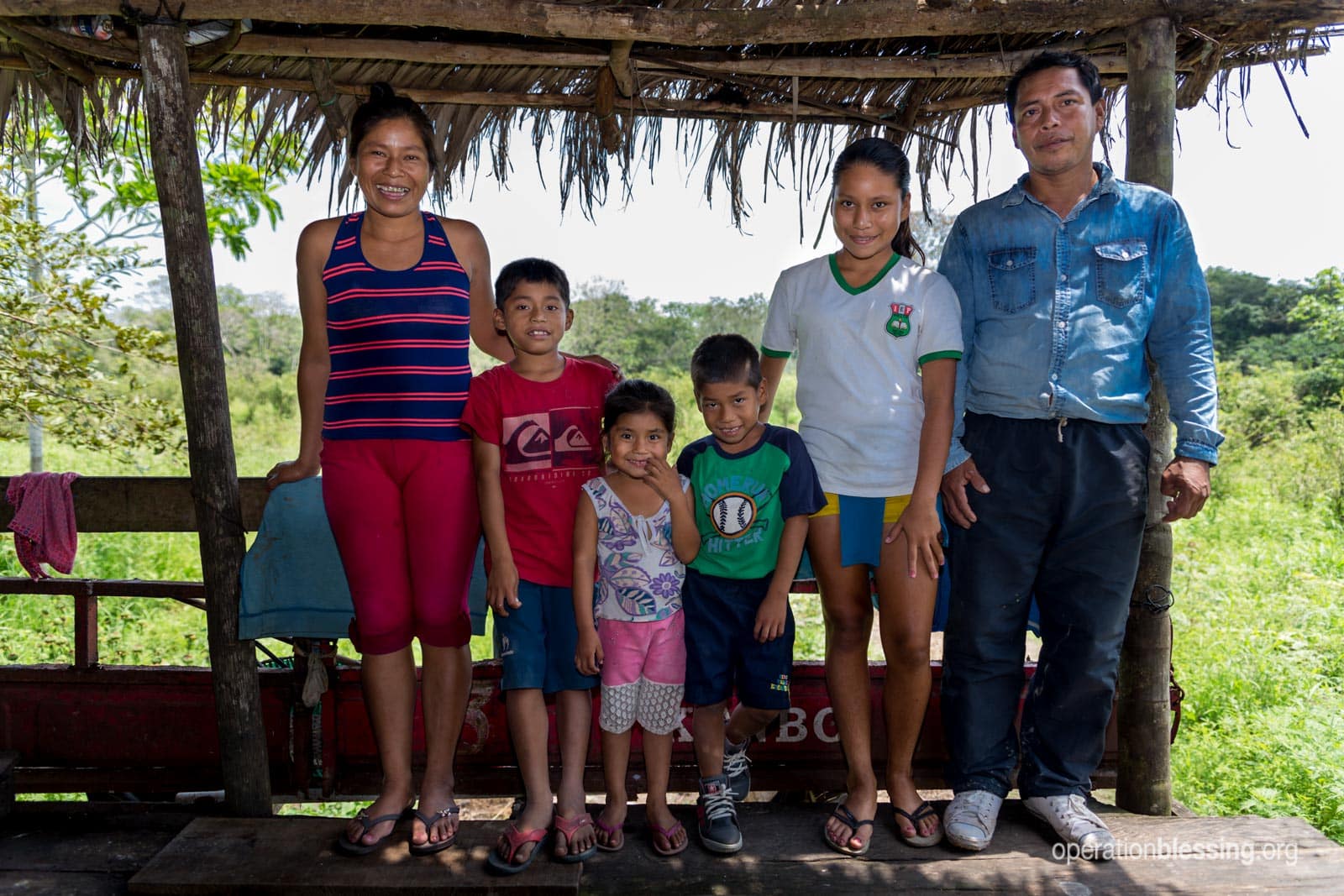 Homework and dinner time will now be a little easier at Merly and Alberto's house. Merly said, "I thank you so much for giving us the lamps. I feel so happy and so relieved that I do not have to use the kerosene lamps anymore." Likewise, Operation Blessing is thankful for our faithful supporters who are making a real difference in the lives of hardworking families in Latin America and around the world.
HOW YOU CAN HELP

Your support is critical to providing relief for the hungry, water for the thirsty, medical care for the sick, disaster relief for those in crisis, and so much more.
Click here to make an online donation today
and let your gift make a significant impact in the lives of those who urgently need it.

Print Friendly