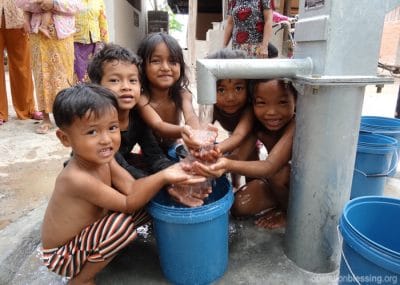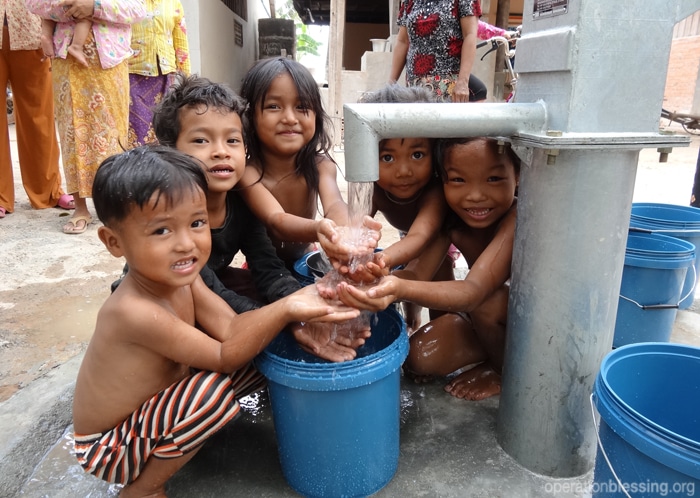 TRAPANG VENG, Cambodia – Every day, children living in the village of Trapang Veng put themselves at risk of sickness and disease.
The only water in their poor farming community is collected from nearby ponds and open wells and is often contaminated. Just one drink could lead to a life-threatening illness.
During the dry season, water becomes an even bigger problem because local water sources dry up and villagers must walk long distances to retrieve the water they need for farming, drinking, cooking and cleaning.
To bring hope to these children and their families, Operation Blessing installed a well and pump system in their community—providing clean water year-round.
"Now I'm able to get water easier than before, and I'm really excited to have clean water that my family can use and drink without fear of getting sick," said one father. "Thank you so much for your generosity and giving my family a new water source!
HOW YOU CAN HELP

Your support is critical to providing relief for the hungry, water for the thirsty, medical care for the sick, disaster relief for those in crisis, and so much more.
Click here to make an online donation today
and let your gift make a significant impact in the lives of those who urgently need it.

Print Friendly