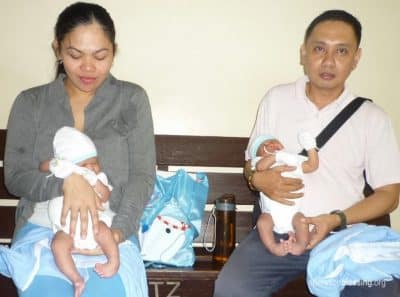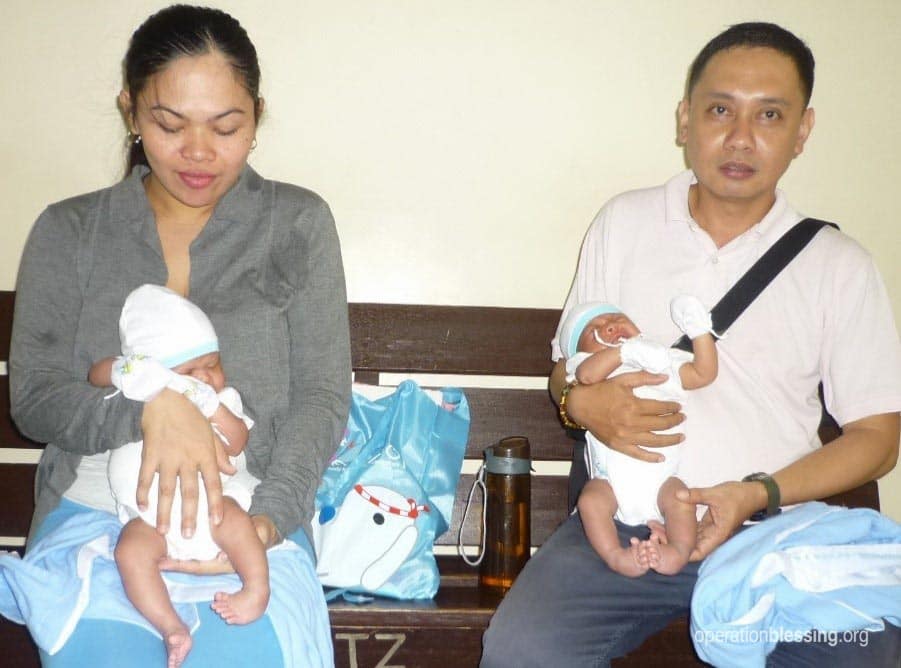 PHILIPPINES – Twins Luis and Renzo were born happy and healthy—except for the clubfoot affecting their feet.
Their parents, Liezel and Elvin, were thrilled to have their baby boys, but heartbroken at the cost to correct their feet. They simply could not afford the treatments.
"We were deeply worried," Liezel said.
Despite the heartache, Liezel and Elvin were determined to get their children the care they needed. They reached out to a public hospital, the Vicente Sotto Memorial Medical Center. There they found a program supported by MiracleFeet, an Operation Blessing partner that helps families who cannot afford the clubfoot care their children need.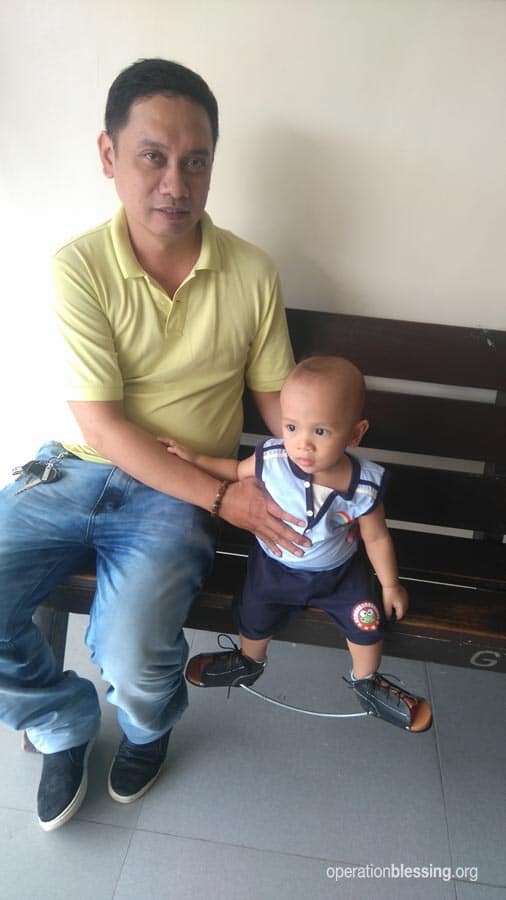 For the next eight weeks, Elvin missed work every Thursday to take his children to the hospital for their treatments. The couple asked lots of questions, and were well known by the staff for faithfully attending every appointment and proactively reaching out when they needed help.
At first, Liezel struggled to remove the boys' casts every Thursday before their appointments.
"My hands got sore taking the plaster off," she said.
The doctors taught her how to soak the cast properly to ease removal, and Liezel became an advocate to other mothers when she visited the hospital for follow-up visits.
"I believe parents must be responsible for their kids' bracing," she said.
The days of casting are now behind them, and Luis and Renzo only need to wear braces at night for maintenance.
"I will do anything for my kids," Liezel said.
The sacrifices she and Elvin made for their children are evident in the little boys who once faced crippling disability, but now stand confidently on their own feet.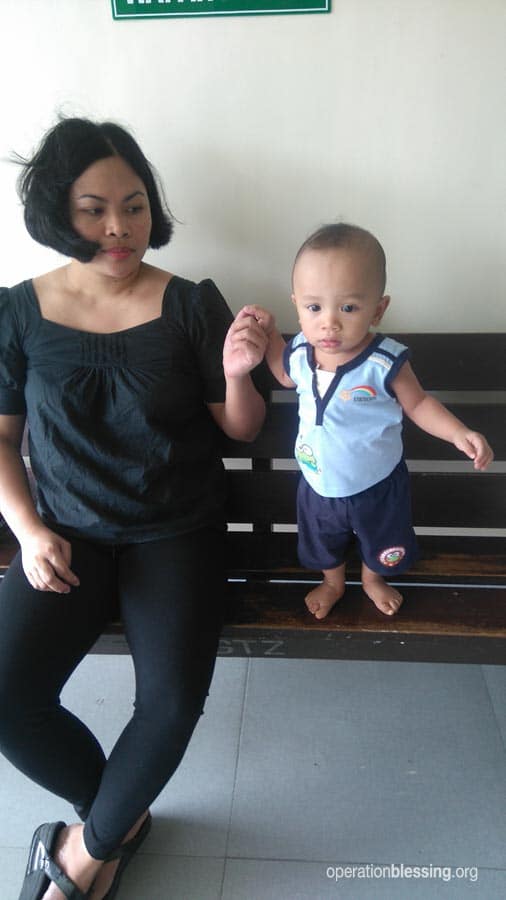 UPDATE: NOVEMBER, 2017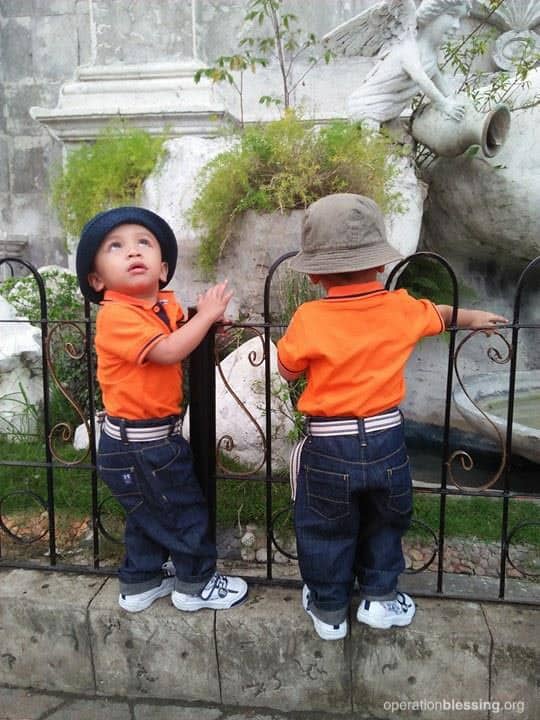 Luis and Renzo are still doing great. They have straight, corrected feet, and as they grow they can climb and play like any other children! These twins provide a powerful testimony of what commitment and generosity can accomplish together.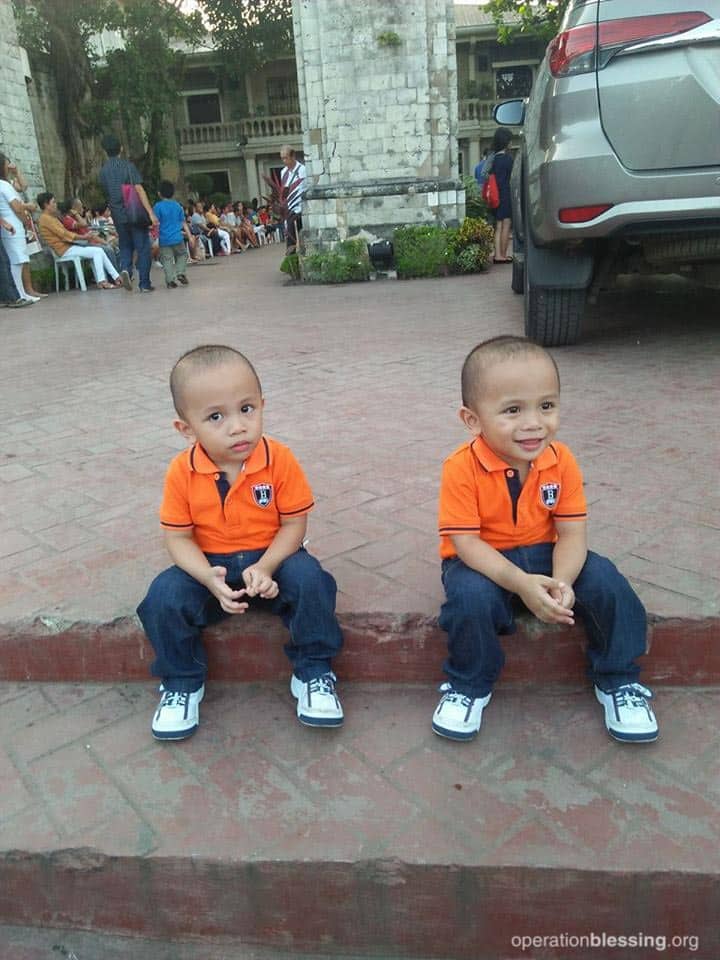 HOW YOU CAN HELP

Your support is critical in helping families fight poverty.
Click here to make an online donation today
and let your gift make a significant impact in the lives of those who urgently need it.