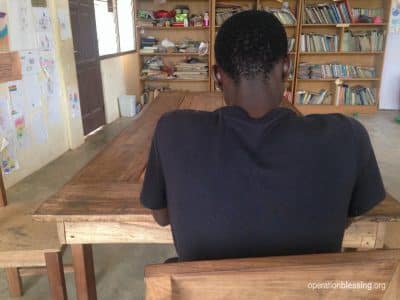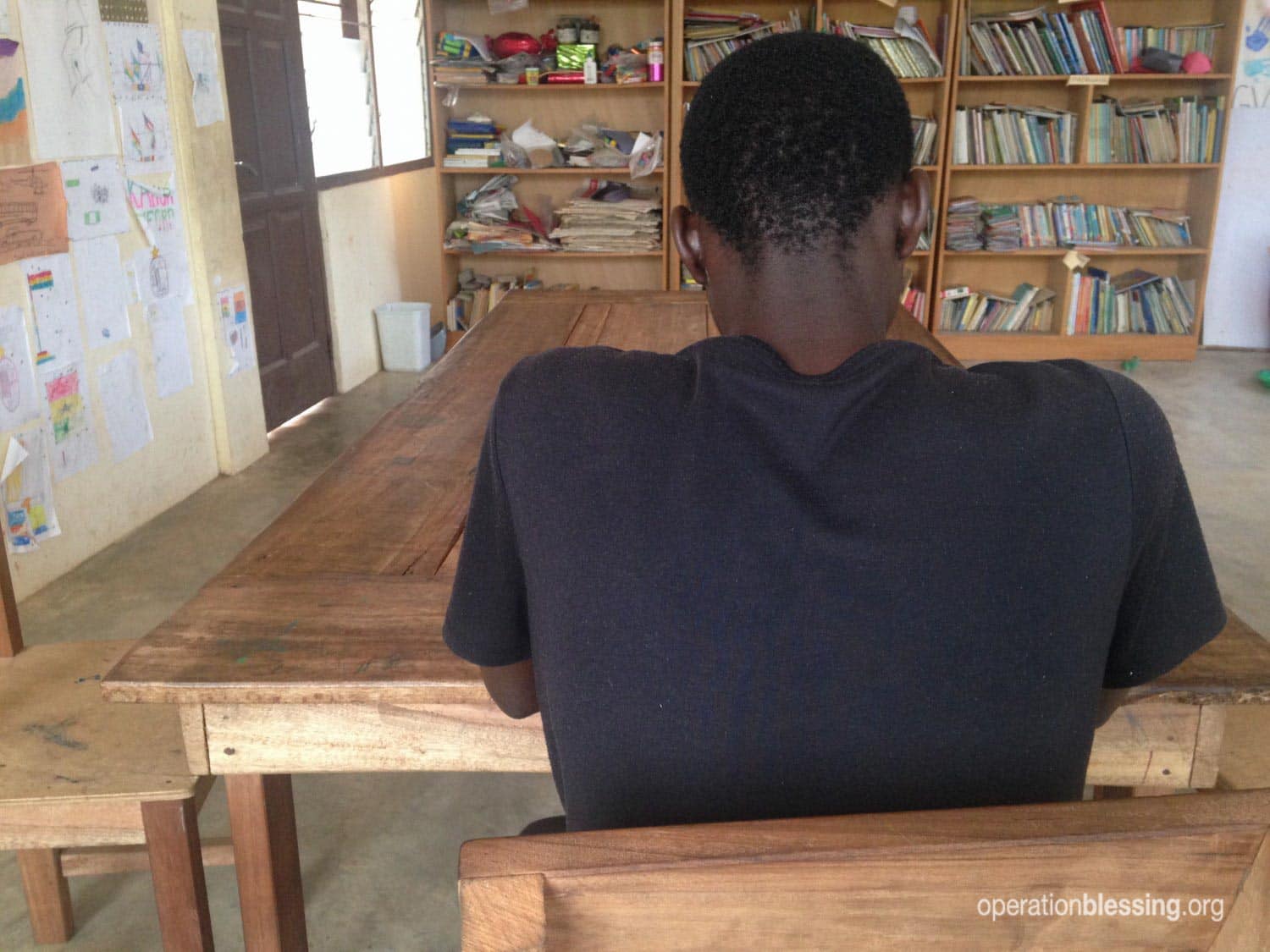 GHANA – Storms rose over the waters of Lake Volta as Kwesi, just a boy, stood strong at his mother's side, continuing to fish. The child yearned to go to school, but he had no choice.
"I was very sad when I knew I should be schooling but had no option than to support my mother, which delayed my enrollment into school," Kwesi said.
His mother had a fishing business in Yeji, and expected her son to work more than his allotted eight hours a day to support it. After years of waking at the break of dawn and fishing his childhood away, Kwesi saw an opportunity to break free.
Operation Blessing's partner in Ghana, Challenging Heights, liberates children who have been enslaved, or otherwise trapped, working the lake for fishing operations. Kwesi voluntarily left the lake to undergo rehabilitation at a shelter.
Kwesi was sick and behind academically, but he received the medical care he needed plus a foundation in basic literacy training to prepare him for school.
"I enjoyed schooling at the shelter, the three times a day meals provided and the games I had with my friends," Kwesi said.
When he left the shelter, he reintegrated with 17 other children and—at long last—started his education. With Operation Blessing's help, Challenging Heights gave Kwesi a school uniform, backpack and school supplies.
But the gift Kwesi values most is his freedom. He is finally free to study, to play and to grow like other children.
HOW YOU CAN HELP

Your support is critical to providing relief for the hungry, water for the thirsty, medical care for the sick, disaster relief for those in crisis, and so much more.
Click here to make an online donation today
and let your gift make a significant impact in the lives of those who urgently need it.

Print Friendly