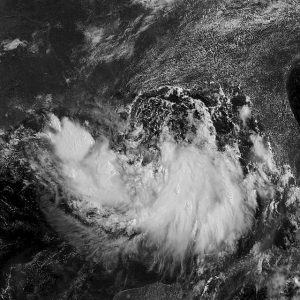 Tropical Storm Barry Heads Toward Flood-Drenched Louisiana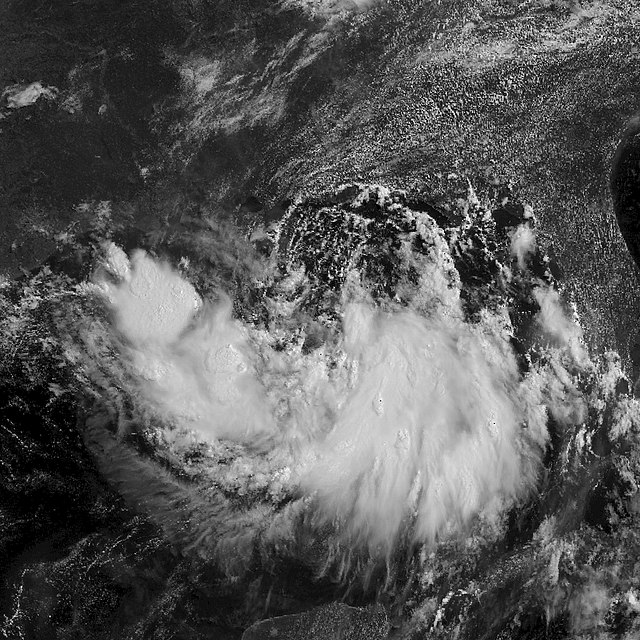 GULF COAST, USA – Tropical Storm Barry is heading toward the Gulf Coast of the U.S. The storm will likely strengthen to a hurricane and make landfall somewhere in Louisiana early Saturday—a Louisiana that's already drenched with flood water.
Both a state and national emergency have been declared ahead of this powerful storm. The current flooding increases the threat of damage, especially in the New Orleans area. The levee system will face a huge challenge as the storm makes land.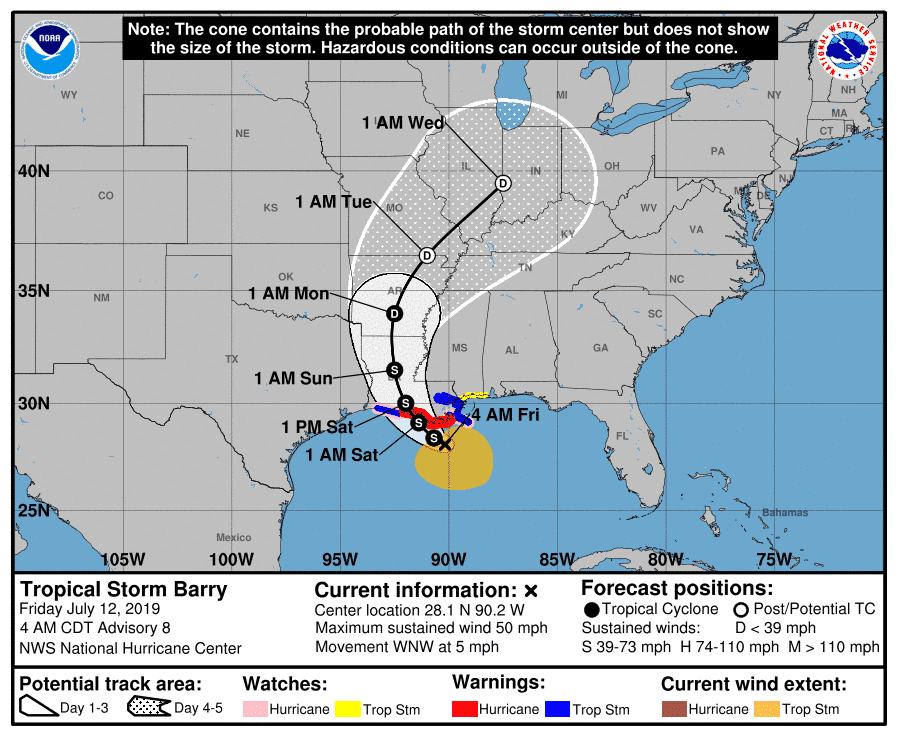 But thanks to faithful supporters like you, Operation Blessing has already prepared for this hurricane season. Our advanced team has arrived in Baton Rogue, where they're consulting with officials and keeping a close watch on the storm. Meanwhile at our Florida warehouse, we're preparing disaster relief equipment and supplies.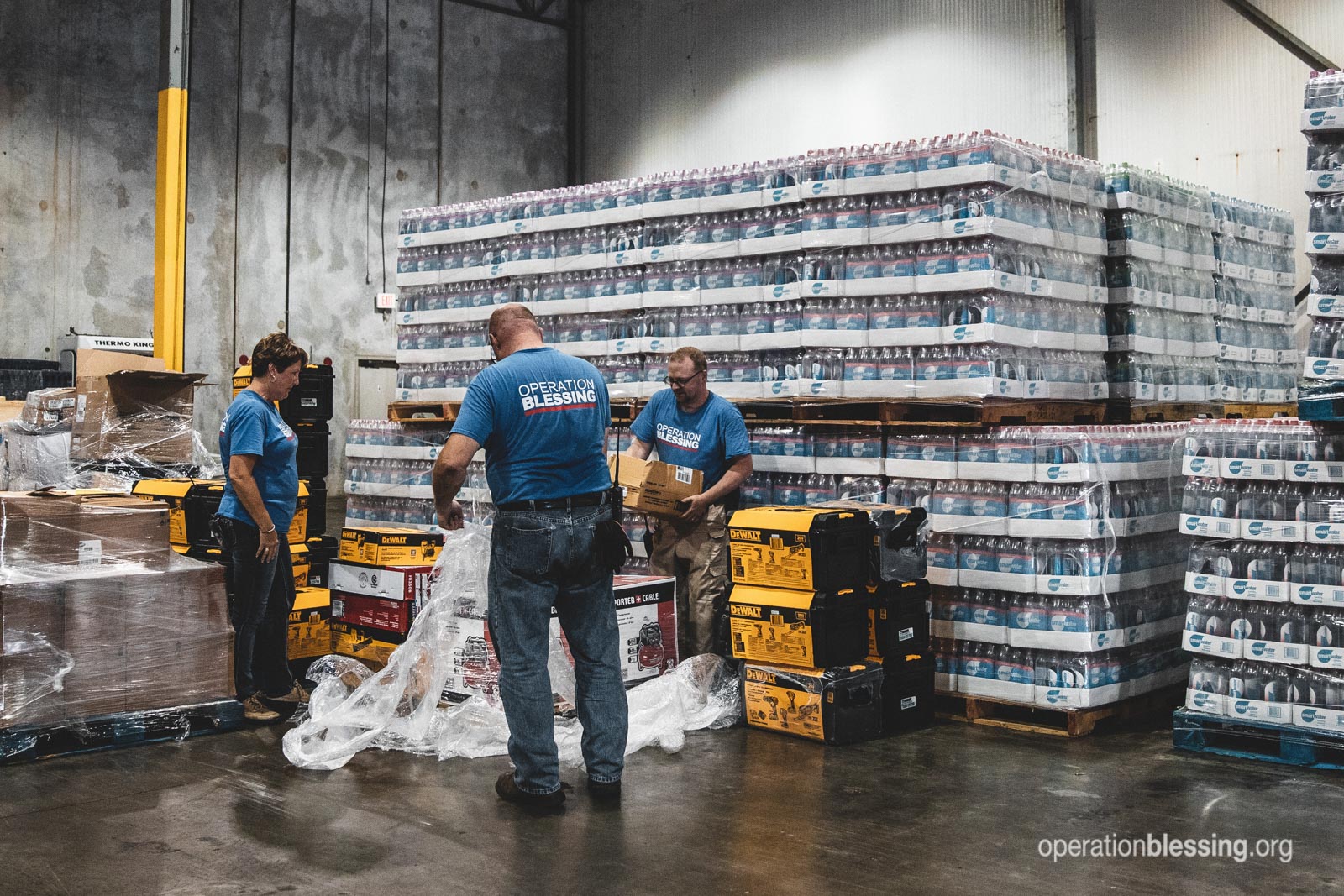 Operation Blessing stands ready to help wherever and whenever a need arises. As the storm passes, we will assess the situation to determine how we can best assist any victims in the aftermath. Please keep the people of Louisiana in your prayers. Pray that God will calm the storm, that the damage will be minimal, and that He'll protect all those in its path.
If you'd like to volunteer to help following Tropical Storm Barry and other natural disasters in the U.S., please go to our volunteer sign-up page to receive alerts as opportunities become available. And you can donate to our disaster relief fund to help those in need today.
UPDATE 07/13/2019
Tropical Storm Barry has been upgraded to Hurricane Barry. Families in the path of the storm are at risk of flood and wind damage. Please continue to pray for all of those who will be impacted. Operation Blessing teams are standing by, ready to respond thanks to friends like you!
UPDATE 07/15/2019
Thank you so much for your prayers concerning Hurricane Barry! The storm passed with far less damage than projected. Because of your support, Operation Blessing was in Louisiana ready to respond. We will stay alert and ready to help during any upcoming natural disasters.
HOW YOU CAN HELP


During times of crisis and disaster victims desperately need your help. Click here to make an online donation today. Your gift can make a huge difference. Thank you for your compassion to bless the hurting.

Print Friendly