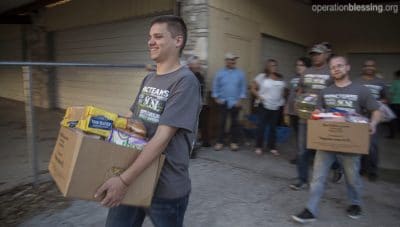 Students make an impact in Texas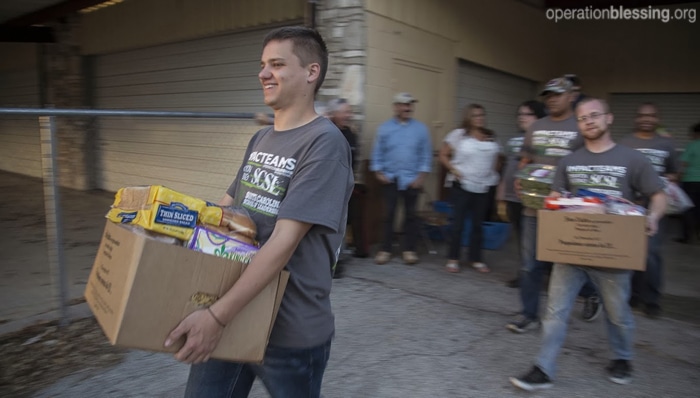 TEXAS – Students participating in Operation Blessing's Impact Trip helped distribute food to families in need at Stagecoach Ministries, an Operation Blessing partner for almost nine years.
The day was filled with difficult yet rewarding work as volunteers and staff loaded hundreds of boxes of food into the vehicles of residents in need, serving as estimated 110 families over the course of a single day.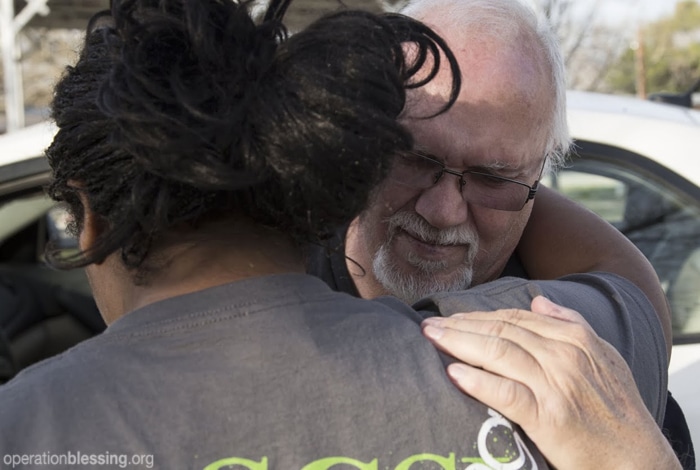 One of those residents was Dick, a former sheet metal operator now struggling with several serious health issues.
His meager income is insufficient for paying bills and providing food and other necessities. Each month, after paying necessary bills, he and his wife are left with barely $200 to purchase gas and groceries for the entire month. When they needed to purchase fuel, it often meant they would have to go hungry.
Then Dick and his wife discovered Operation Blessing-supported Stagecoach Ministries, and they began receiving much-needed food and supplies.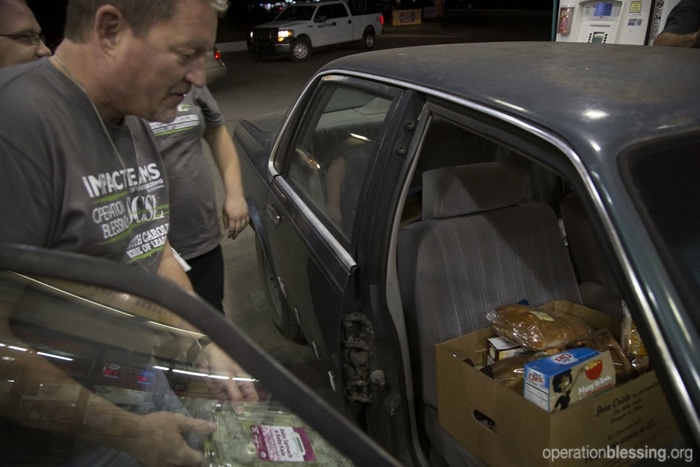 "These people are great," Dick said. "They're here all the time, in the freezing cold or the pouring rain. And they never even complain."
As Dick searches for a part-time job, he keeps his faith in God and gives thanks to the volunteers and staff that make the food distribution possible.
"It's been an experience that I will never forget," said Wade, an Impact Trip participant. "The memories and people will forever have a positive impact on my life."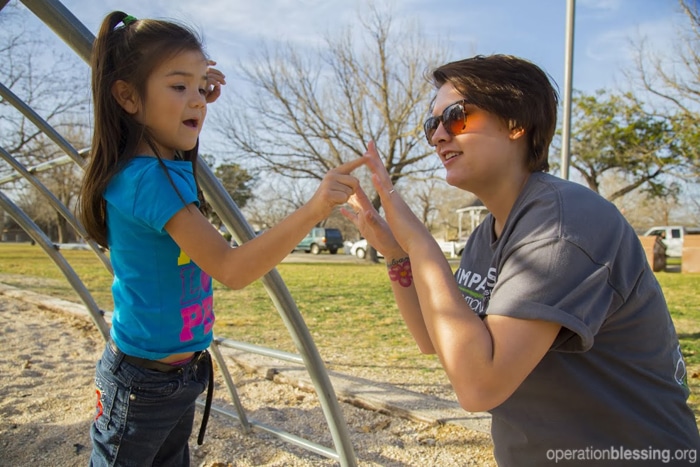 HOW YOU CAN HELP

Your support is critical to providing relief for the hungry, water for the thirsty, medical care for the sick, disaster relief for those in crisis, and so much more.
Click here to make an online donation today
and let your gift make a significant impact in the lives of those who urgently need it.

Print Friendly