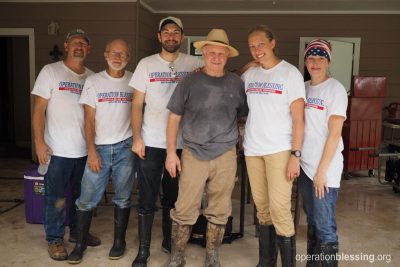 Putting Hands and Feet on Faith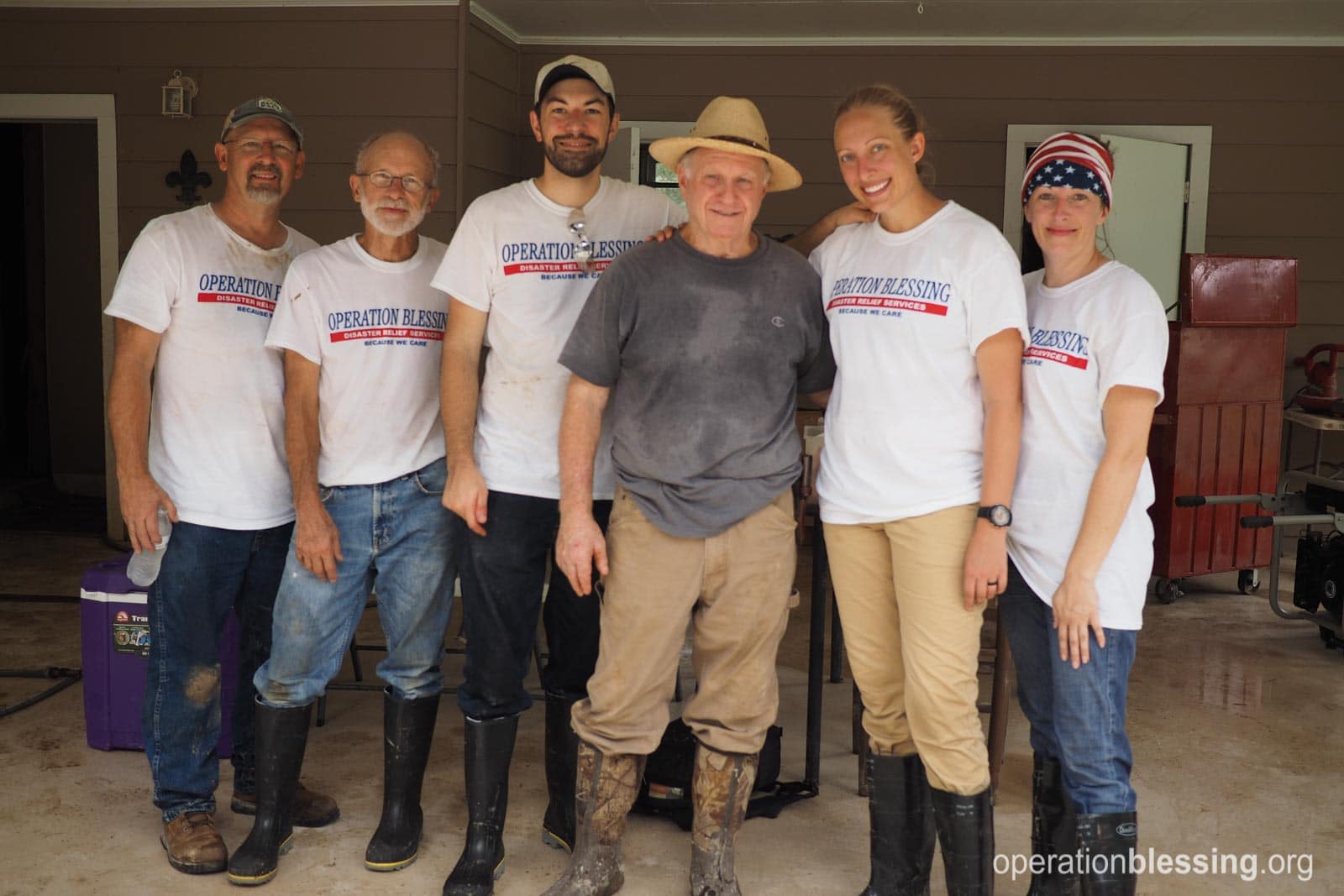 LOUISIANA – Stephen heard about the threat of flooding and did the best he could to prepare for a few inches of water in his home—he never thought it would rise six feet.
Friends and students from his Sunday school class helped place all of his belongings on blocks thinking it would be enough to keep them dry. When he woke in the early hours of the morning, he saw the water threatening to enter his house. Within minutes, it covered the blocks and kept rising.
"Everything in there was lost," Stephen said. "The current was so strong it pushed the windows open. There's all kind of sludge and dirt probably about an inch deep in there."
Despite the overwhelming loss, Stephen remained rooted in his faith.
"Those things are temporal things," he said. "We have our health and our life and the Lord is faithful and He has saved us."
Operation Blessing connected with Stephen, and volunteers were eager to help remove the damaged belongings and gut the home from floor to ceiling. The walls were soaked, and the hardwood floor buckled from the moisture. But volunteers worked tirelessly to strip the house down to the studs.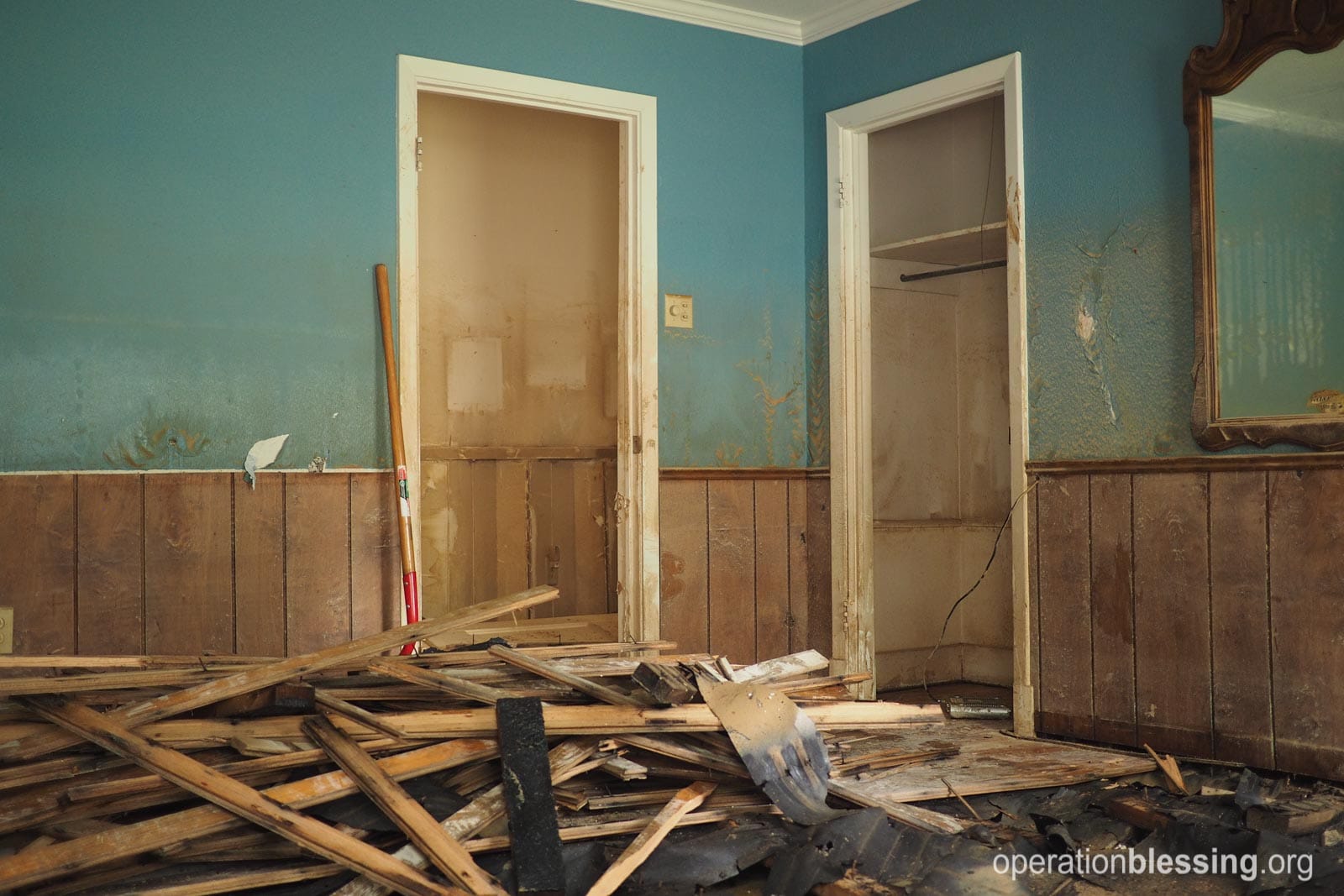 "You guys have come in and helped me with this massive clean up," Stephen said. "You're putting hands and feet on our faith."
While the volunteers worked on the home, they were amazed by Stephen's incredible calm and positive attitude despite the damage his home had suffered. The Sunday school teacher is happy to share the secret behind his peace.
"I want to give Him the glory. It's all in Him," Stephen said.
He was thankful to see faith-based organizations, like Operation Blessing, on the ground in Louisiana to help flood victims in his community.
"Because of their faith in Him they're here lending that hand to help raise us up," Stephen said. "We are thankful that y'all are here."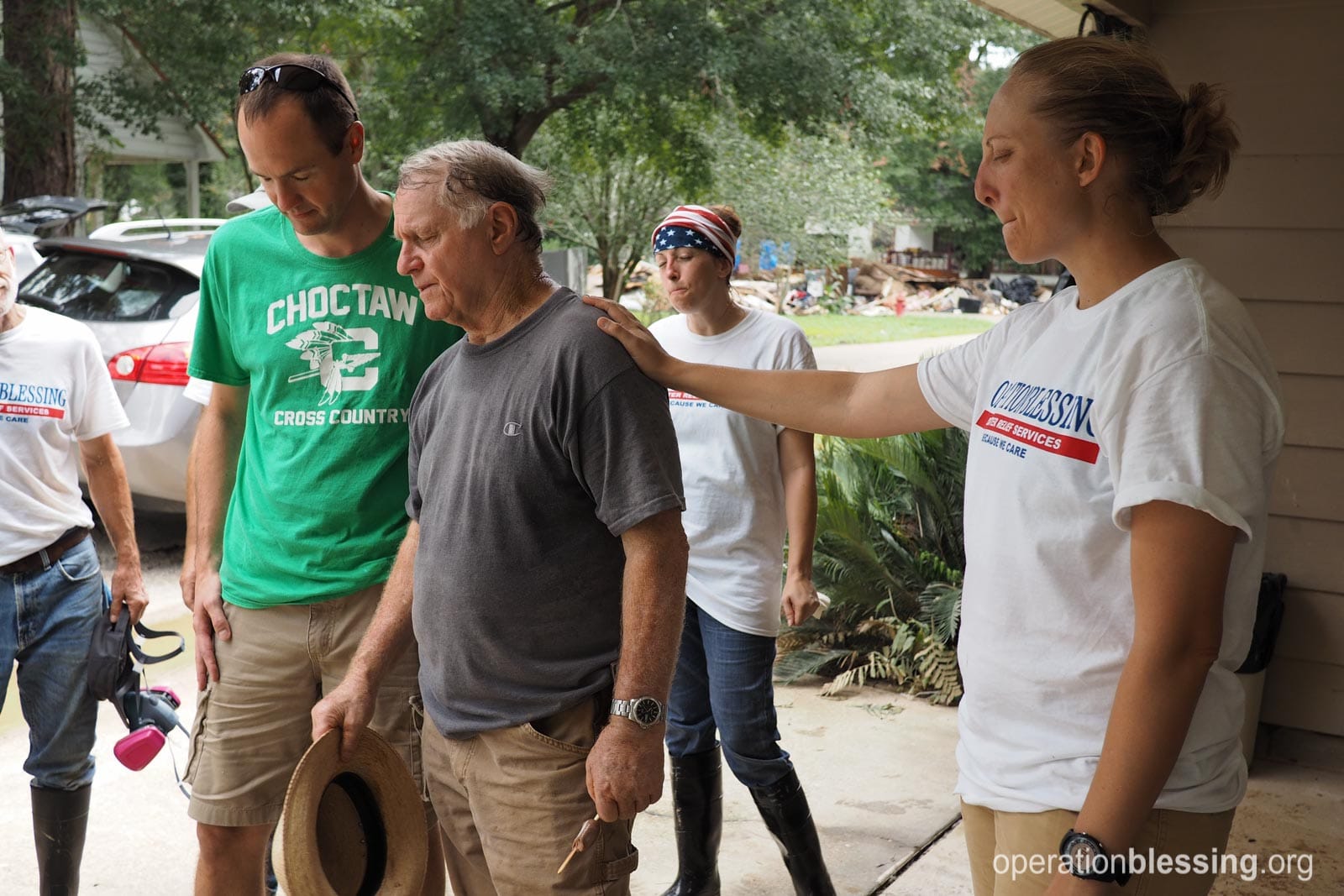 HOW YOU CAN HELP

Your support is critical in helping families fight poverty.
Click here to make an online donation today
and let your gift make a significant impact in the lives of those who urgently need it.