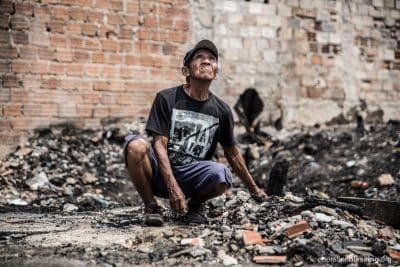 Sweet Beginning After Bitter Fire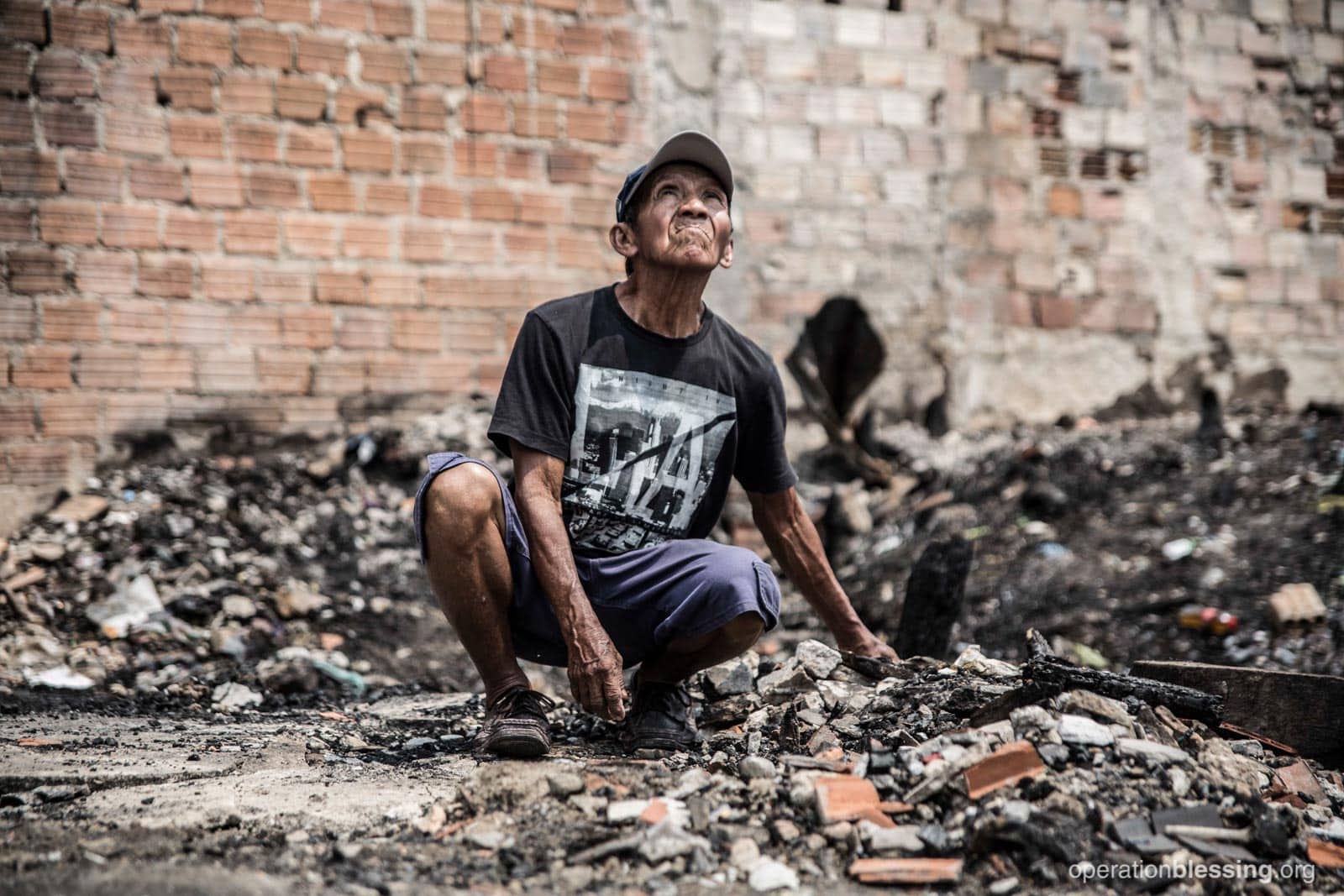 PERU – Luis wandered in the dark, wearing nothing but his underwear, clinging to what little he had rescued from his home before it was engulfed in flames. A stranger gave him a pair of trousers to wear, and he slept on the street until morning. The morning light confirmed his worst fears—everything was gone.
His neighbors could not find him, so they assumed the sweets-selling man nicknamed "Marshmallow" had perished in the fire. They were surprised the next morning to see him walk up to the remains of their homes and livelihoods.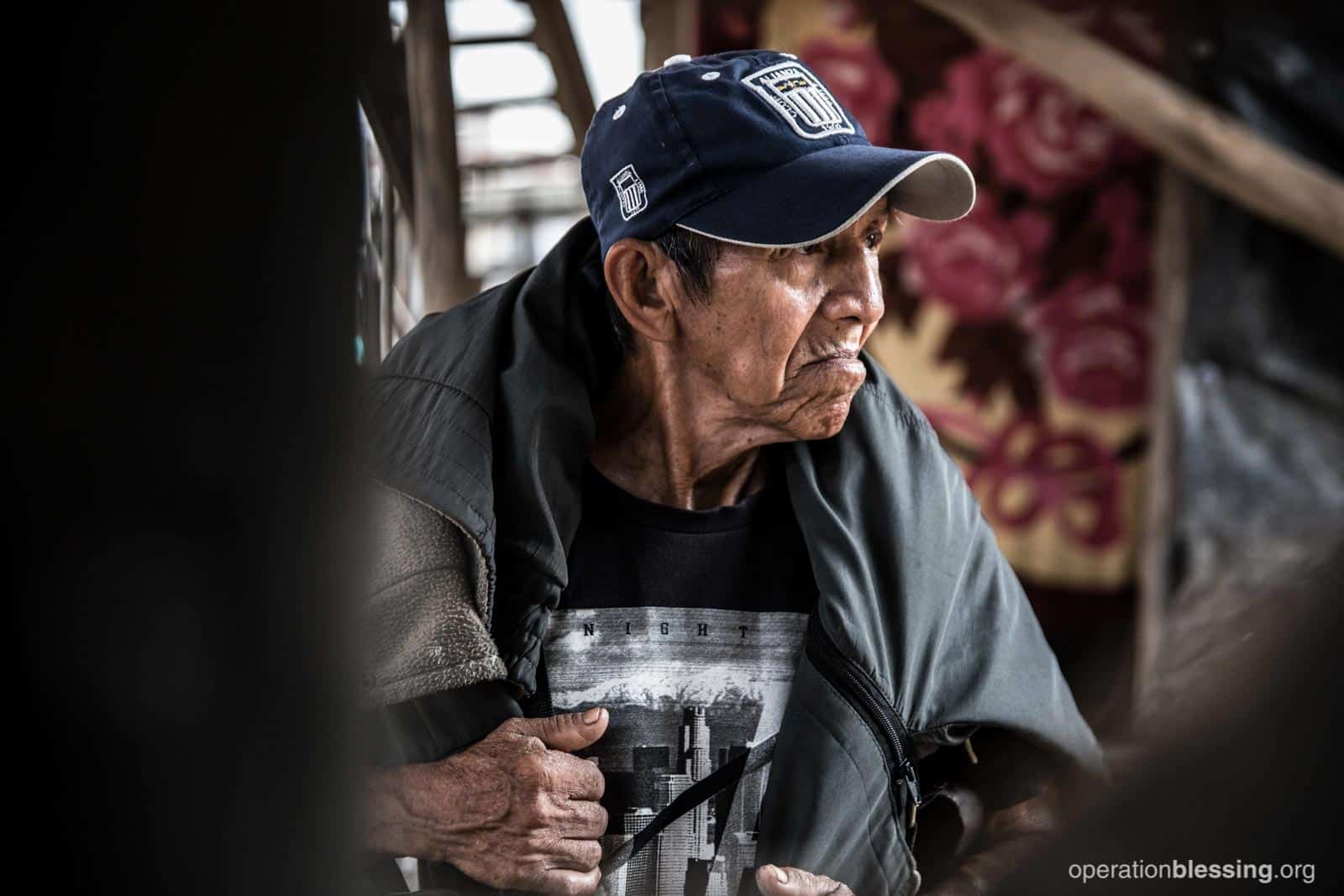 "I had a table, a candy stand, a beautiful and elegant plastic table, but I lost everything I had, everything," Luis said. "Now, I don't have anything. I am alone."
Luis is one of many facing this hardship in the community of Playa Hermosa. The homes were made of wood and stilts, so when the fire started, it reduced more than 40 of them to ash. Most of the community members either made their living renting rooms or selling wares at the nearby Belen Market.
Luis had sold candy outside his house to his neighbors and was much-loved. He lost everything physical in the fire, but it could not touch his faith.
"I know God is never going to forsake me," he said.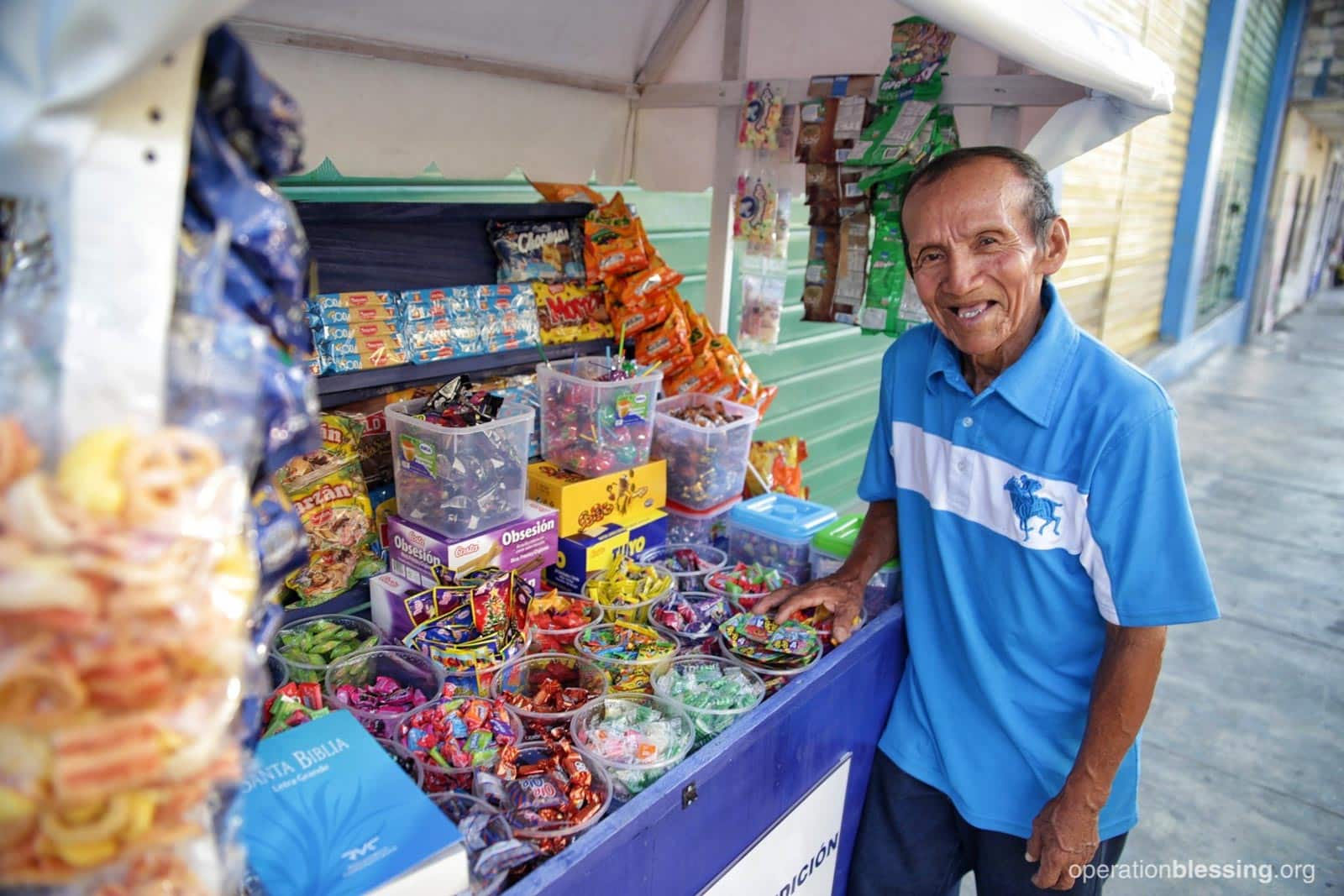 Others have always known the nearly 70-year-old man for his service; that is why Operation Blessing chose him for a special blessing—restarting his business. OB Peru gave him a candy cart, umbrella, table, chairs, cooler, and products to restore and elevate his candy stand.
Neighbors and customers were thrilled to see his business begin again.
"I work near here and I always come to buy sweets. Luis is always selling all day and makes us laugh with his jokes," Teresa said. "What a joy it gives me that Operation Blessing is helping this man after he lost everything in the fire."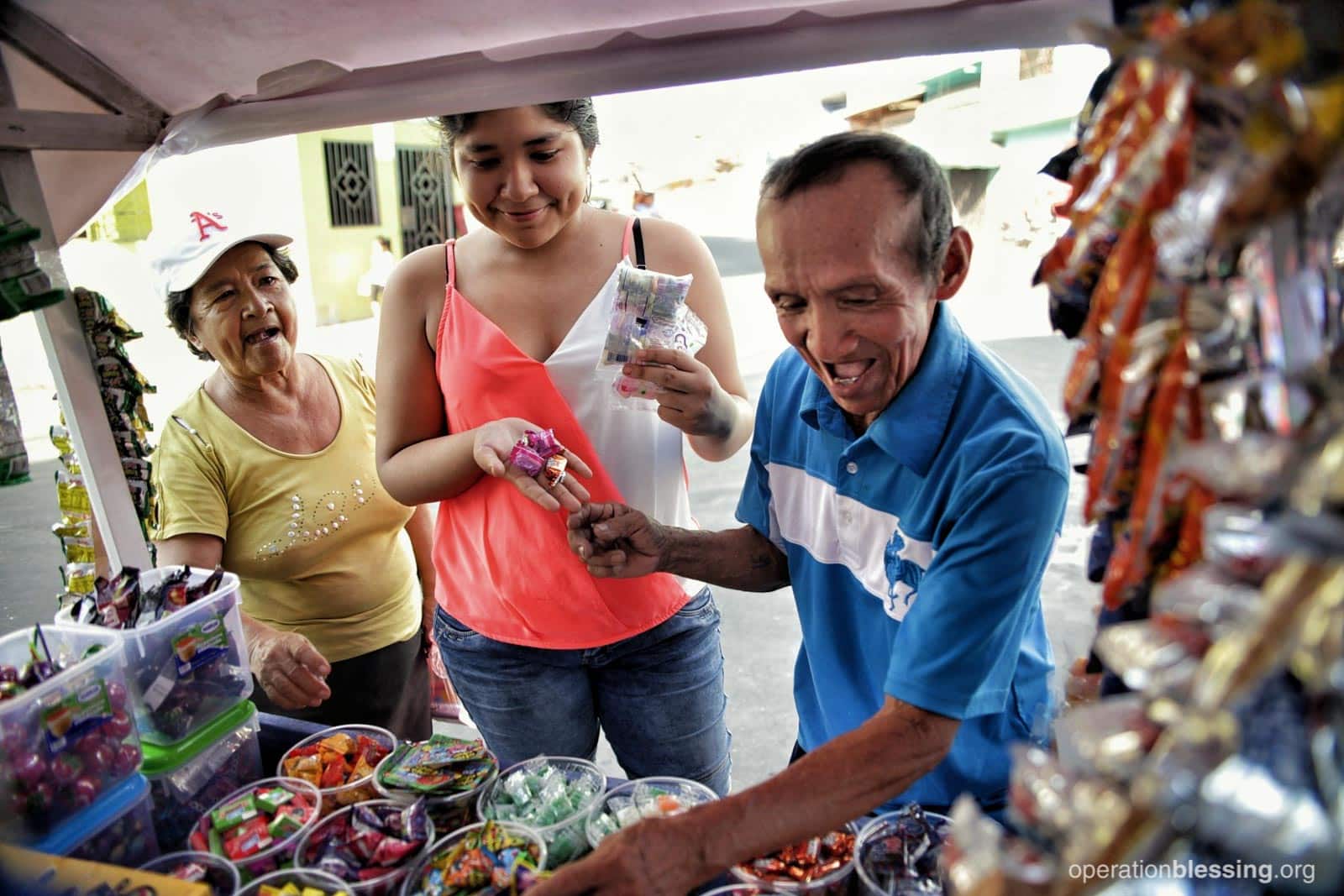 Luis, too, was grateful for his new, sweet beginning.
"I am very thankful to God and Operation Blessing for this great support," Luis said. "I will multiply everything that OBI has given me. I will sell my candies every day with joy!"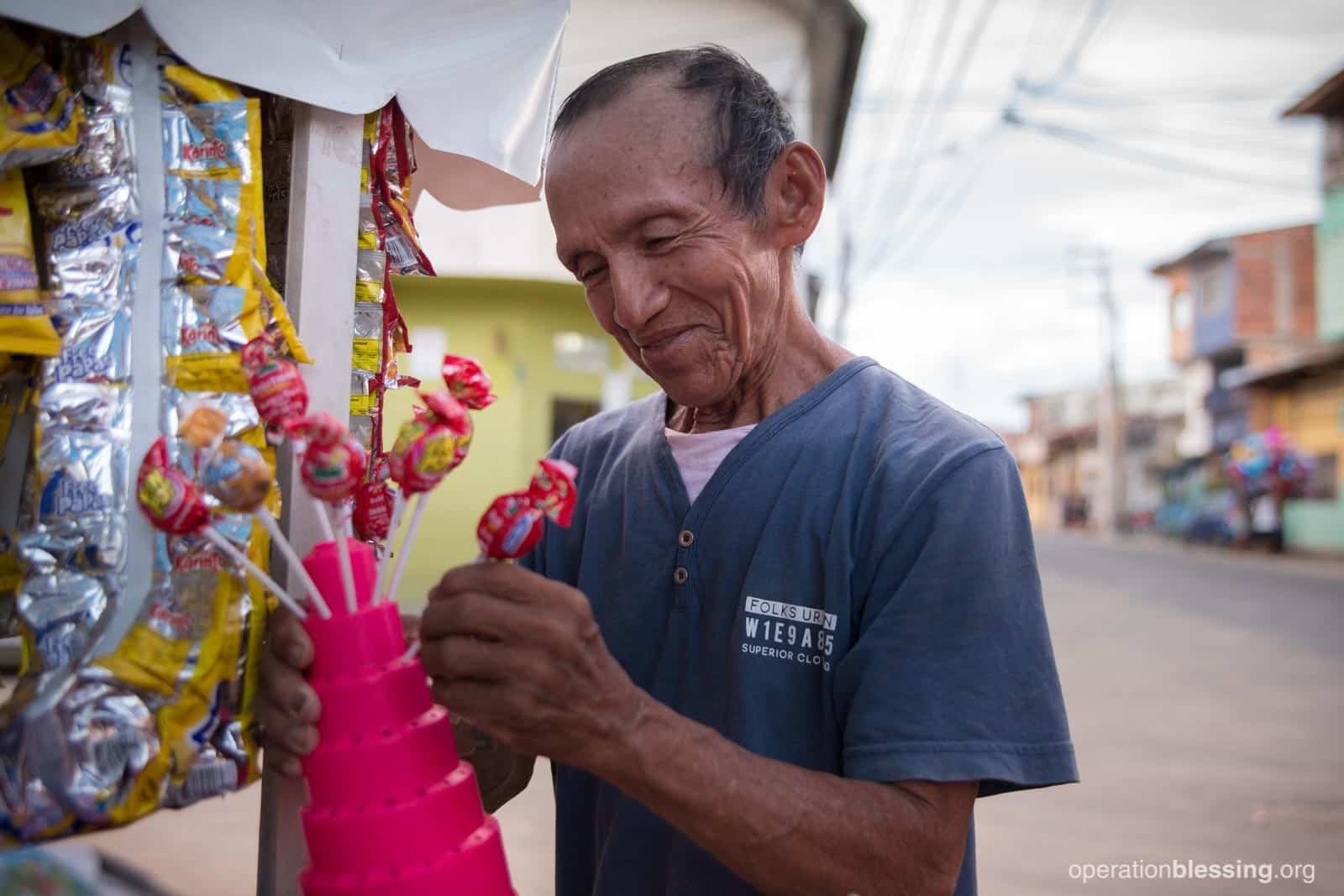 HOW YOU CAN HELP

Your support is critical in helping families fight poverty.
Click here to make an online donation today
and let your gift make a significant impact in the lives of those who urgently need it.