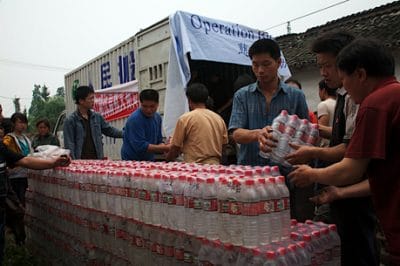 Teams make 3-hour trek to bring relief to victims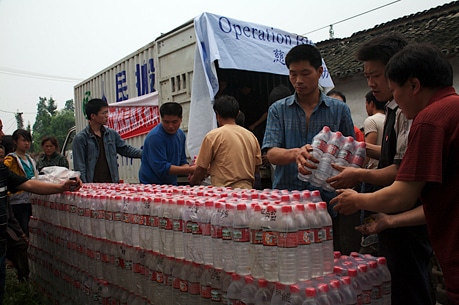 SHIFANG, China – It's 5 days after Sichuan's earthquake disaster. All the supermarkets are mostly empty and shops are still closed. Water is sold out in most places because there are reports saying that a water plant in Dujiangyan has been damaged by the earthquake and Chengdu's drinking water is polluted.
We heard from a volunteer who said his hometown of Shifang is lacking of water. Most of the people there are farmers and they get their water from wells. After the earthquake, most wells are now damaged or polluted, so they must depend on rainwater for cooking and drinking. But it is not the rainy season and they are desperate for water.
Operation Blessing purchased 12,000 bottles of water and rented 2 trucks to take water to Shifang immediately. Four volunteers went with us, one of whom was from Shifang. His family just spent all their savings to build a new house, but earthquake destroyed it completely.
We spent almost 3 hours traveling to their small village. It is deep in the countryside and the roads leading there are damaged, making it very hard for trucks to access the village.
The leader of their village was standing on the street, waiting for us under the hot sun. When we stopped, about 50 villagers came up to the trucks to thank us for bringing clean water to them.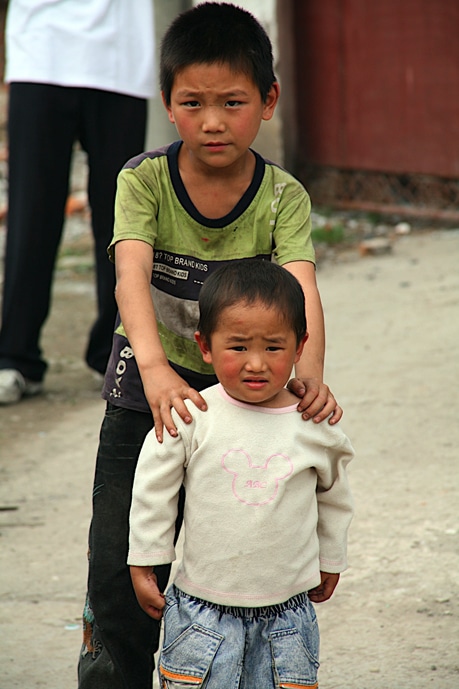 The village leader told me that more than 20 percent of the homes in their village collapsed and one middle school was completely destroyed. More than 100 people had died, most of them students from that school.
After distributing all the water, we headed back to Chengdu, seeing many damaged houses and people living in temporary habitations.
They need water. They need food. They need medicine. They need new houses…
But more importantly, they need love, hope, and faith for the future.
HOW YOU CAN HELP

Your support is critical to providing relief for the hungry, water for the thirsty, medical care for the sick, disaster relief for those in crisis, and so much more.
Click here to make an online donation today
and let your gift make a significant impact in the lives of those who urgently need it.

Print Friendly