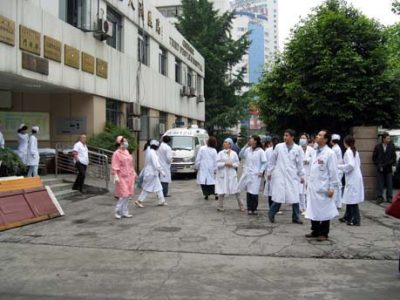 Teams rush to reach earthquake victims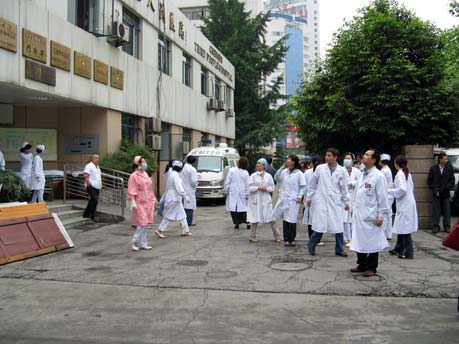 BEIJING, China – It's been a long day and I feel like my laptop and mobile phone are new appendages. The numbers keep going up –death tolls are topping 12,000 people in Sichuan Province and more than 22,000 injured.  18,000 people buried in Mianyang just popped up on the TV. I'm afraid the death toll may greatly increase. 
Operation Blessing Beijing staff were awesome yesterday – all focused on their role in helping… calling church partners in the area, uploading photos, dropping off donation boxes, answering phones…
Chengdu staff of course had a very long and hard day.  These guys are supposed to be sleeping outside of buildings to avoid any possible injury due to aftershocks.  Paul, our Chengdu director, was in Beijing and traveling back to Chengdu today… a staff person reminded me that his parents were in an affected area and he was worried about them.  I called a government friend to just ask about his elderly parents who slept outside last night because of aftershock fears.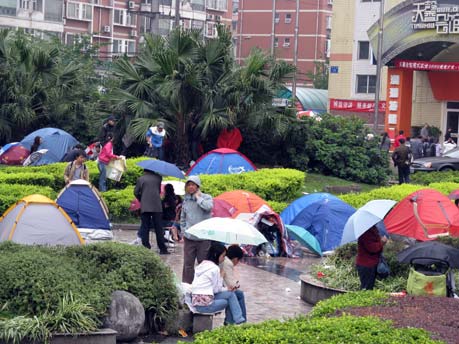 Wenchuan County is said to be the epicenter, which is a rugged, mountainous area and very hard to get to.  The Chinese government is sending in the military first – the rain and conditions have made it nearly impossible to access.  While Wenchuan is the epicenter, our team is focusing more on other heavily-populated areas outside of Beijing.
Operation Blessing Director, Dr. Anna, started to focus our efforts to these areas yesterday: the first, in Dujiangyan City (where a school collapsed burying 900 children) and Mianyang City (where 18,000 are now reported to be buried under rubble).  This may be the heaviest death toll area.

It's heartbreaking… I've probably been to Sichuan 10 times in the last 10 years… it feels familiar to me, personal to me… even though I am a foreigner living in China.  I can only imagine how Chinese from Sichuan are feeling…
Operation Blessing is focusing primarily on relief supplies and aid distribution.  We also hope to help one area with longer term relief and rebuilding.  Out of the rubble, there is hope…
HOW YOU CAN HELP

Your support is critical to providing relief for the hungry, water for the thirsty, medical care for the sick, disaster relief for those in crisis, and so much more.
Click here to make an online donation today
and let your gift make a significant impact in the lives of those who urgently need it.

Print Friendly