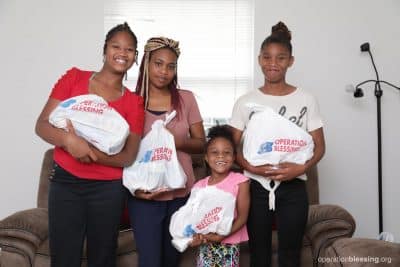 The Gift of Food on the Table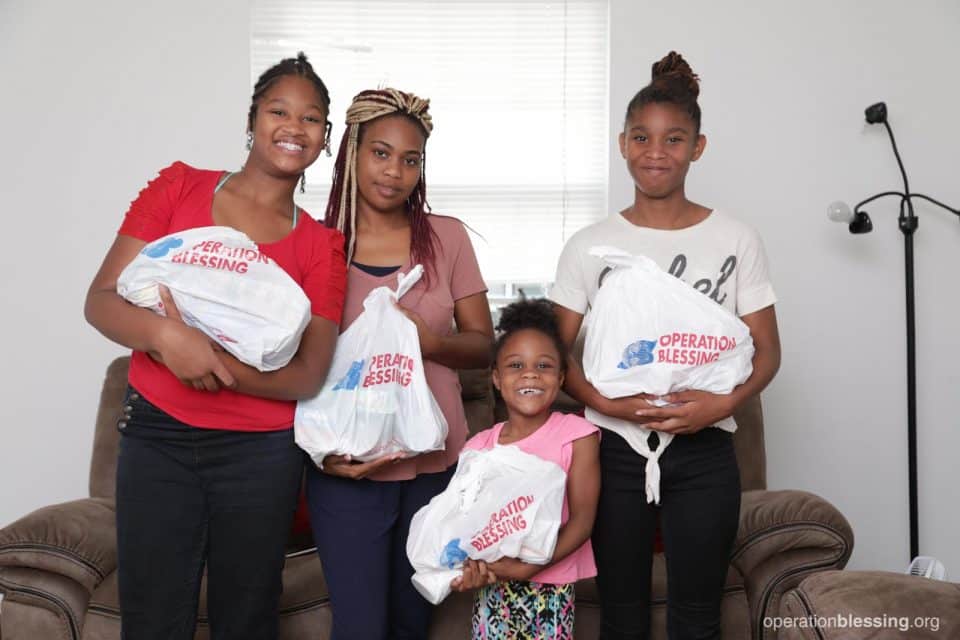 VIRGINIA – The family was struggling. As a single mother, Tiffanie worked hard as a cosmetologist to support her four daughters, Daejahne, 16; Alexus, 12; Jaliyah, 10; and M'Kenzie, 6. Unfortunately, the work was inconsistent and the long hours at the salon were often not enough to put food on the table. "Sometimes, I don't eat because I need my kids to eat," Tiffanie recalled. "I have to choose either bills or food, and most of the time I have to choose bills."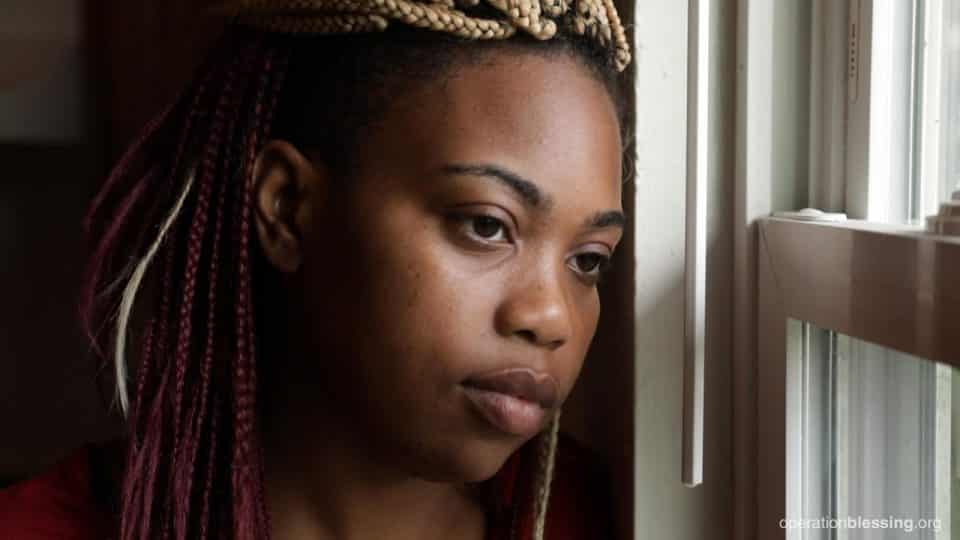 Through this hard period Tiffanie has relied on God. She says, "I love the Lord. He is my strength. Being a single parent, He's the head of my life and the head of my household. Words can't explain how good He is to me."
Tiffanie took every client she could at the salon, but it just wasn't enough. Then, she found out about Project Lunchbox, an Operation Blessing pilot program in Virginia that aims to close the gaps in school lunch programs for food insecure children. During school breaks and over weekends, Tiffanie's daughters were given bags of groceries to bring home, and they were so excited! "The first time that we received the bags from Operation Blessing, I looked in the bag and I was like, 'Wow, we have breakfast, lunch, and dinner,'" Tiffanie said.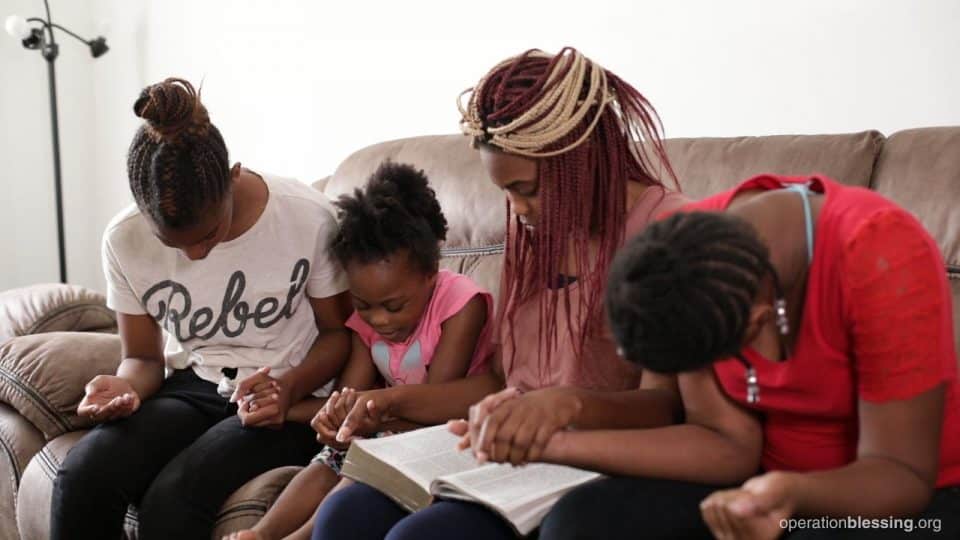 The gift of food from Project Lunchbox and Operation Blessing's generous partners has greatly blessed Tiffanie and her family. "The food that I receive from Operation Blessing is a tremendous help," she said. "I just thank you from the bottom of my heart."
Thanks to your support, Operation Blessing's Hunger Strike Force is able to bring much-needed food to hungry Americans across the country. Through programs like Project Lunchbox, your support gives a gift to so many in need. Thank you!
HOW YOU CAN HELP

Your support is critical to providing relief for the hungry, water for the thirsty, medical care for the sick, disaster relief for those in crisis, and so much more.
Click here to make an online donation today
and let your gift make a significant impact in the lives of those who urgently need it.

Print Friendly