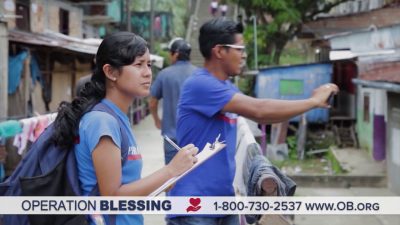 Their Home Was In Flames…
The fire that struck Ruth's neighborhood took everything. The flames destroyed 40 houses, Ruth's belongings, business, and the rented room she called home. As a single mother, Ruth did what she could to support her four children. That included cleaning the house where she rented a room. She also started a small business selling treats and snacks outside her daughters' school on weekday mornings. OB Peru learned about the fire and the hardworking victims who lost their livelihoods in addition to their homes. To help Ruth, Operation Blessing provided her with a new oven, stove, table, cake pans, and everything she needed to restart her business. Watch to see the difference you made in Ruth's life!
HOW YOU CAN HELP

Your support is critical in helping families fight poverty.
Click here to make an online donation today
and let your gift make a significant impact in the lives of those who urgently need it.

Print Friendly