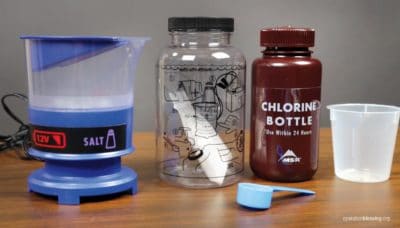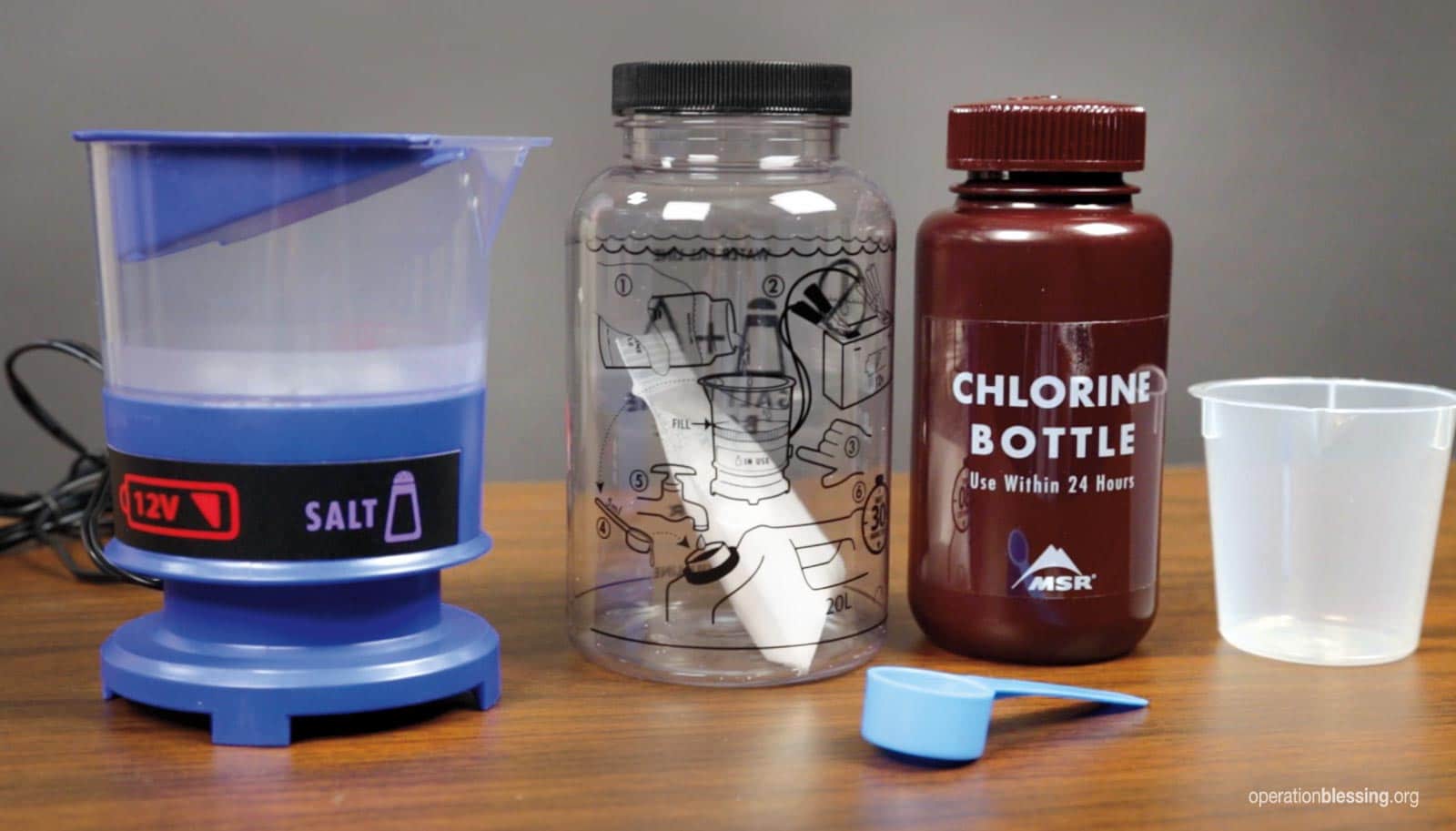 Mountain Safety Research has developed an incredible table-top chlorine generator known as the SE200. Small enough to fit in a tiny briefcase, the SE200 runs off a 12-volt battery or conventional wall plug. In five minutes, this unit produces enough chlorine to disinfect 50 gallons of water.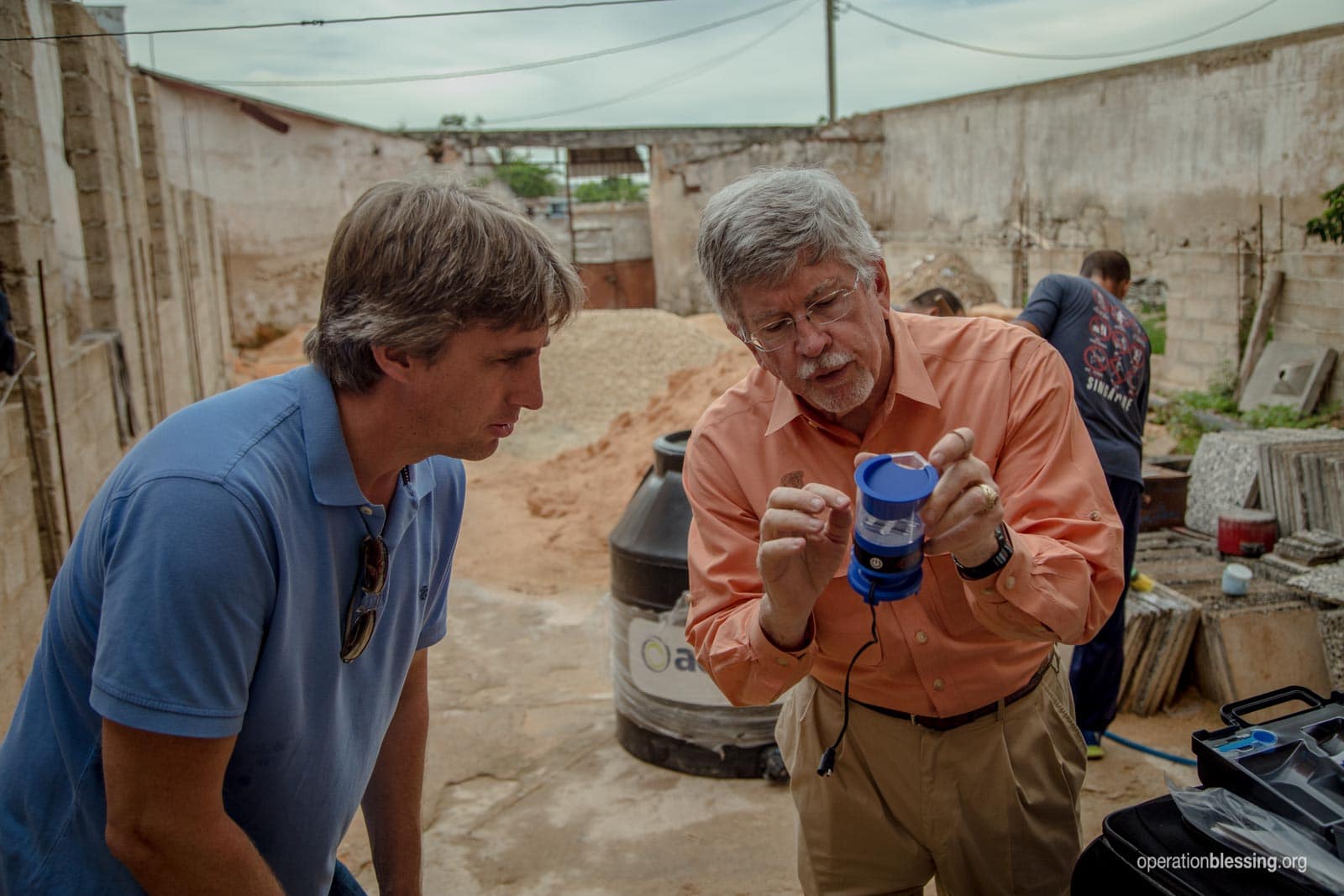 An early contributor to the development of this product by field testing it, Operation Blessing was also the first organization to purchase the unit.
We are now using it in 14 countries to bring safe water solutions to communities in need! One of the first places we used the SE200 was rural Cuba, where there was access to water, but it was not safe to drink. We have also brought the SE200 to Zambia, where we trained locals in the use and operation so families can be guaranteed safe water. This is only the beginning for OBI's use of this handy, effective and useful tool in our safe water toolkit.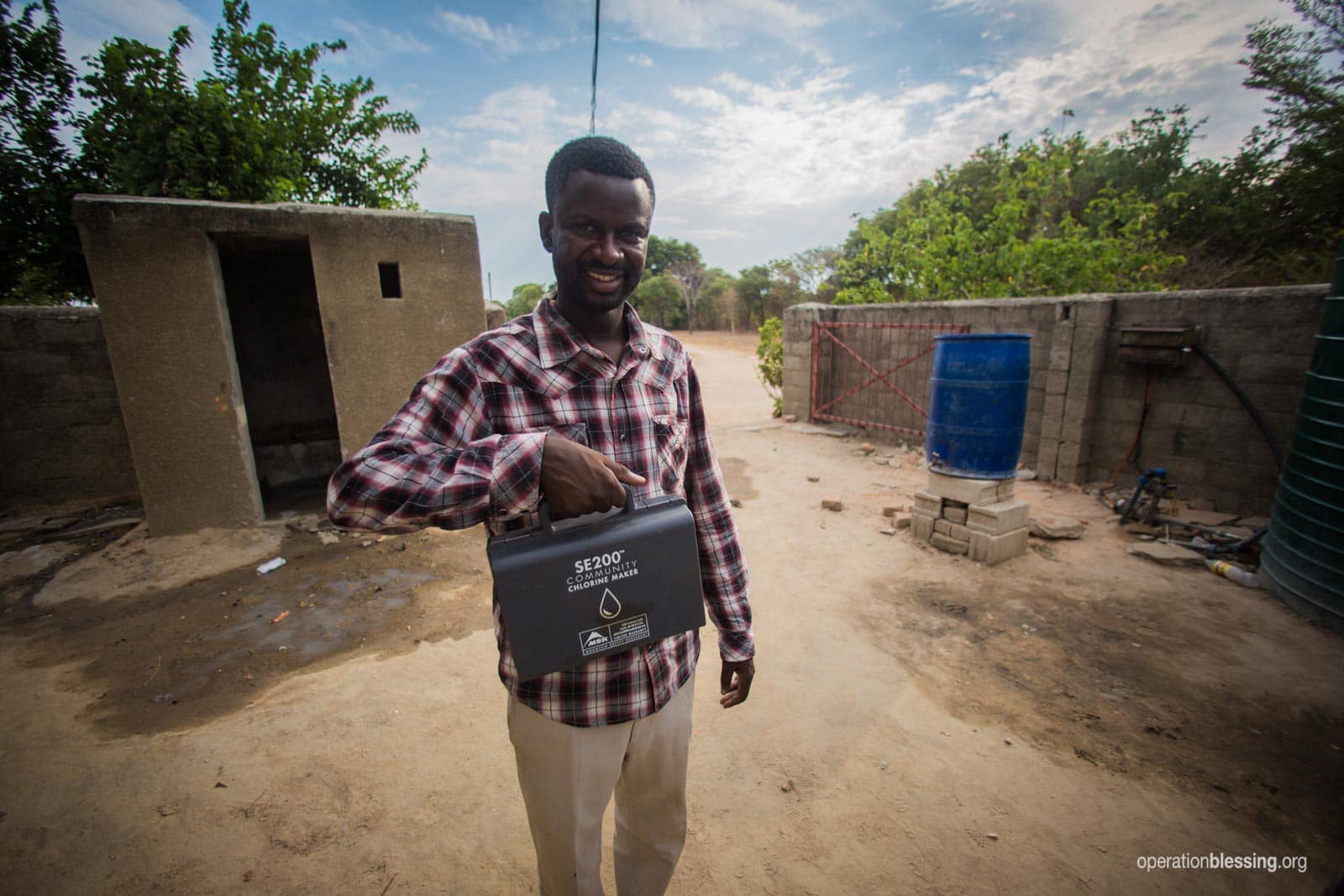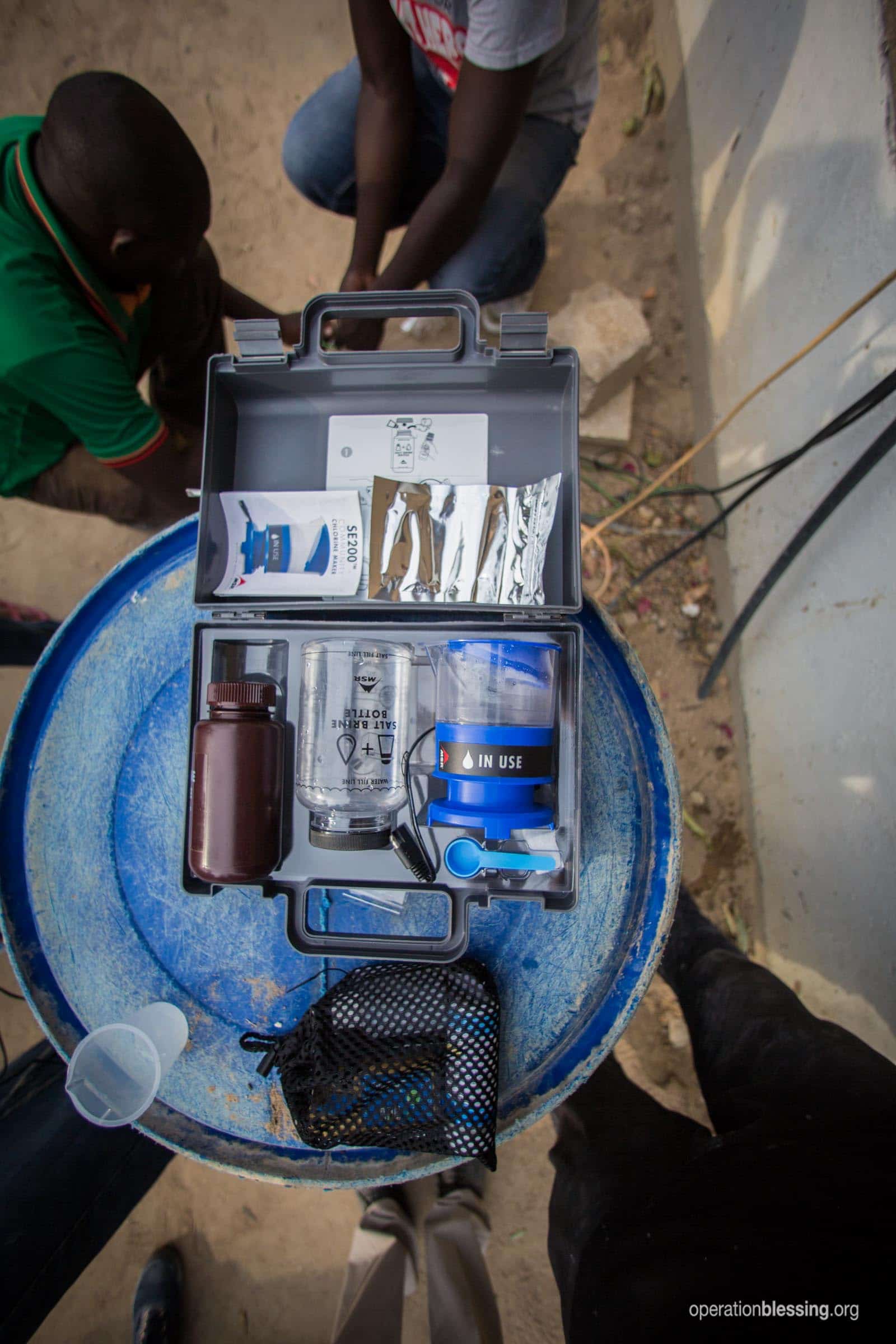 HOW YOU CAN HELP


Your support is critical in helping families fight poverty. Click here to make an online donation today and let your gift make a significant impact in the lives of those who urgently need it.