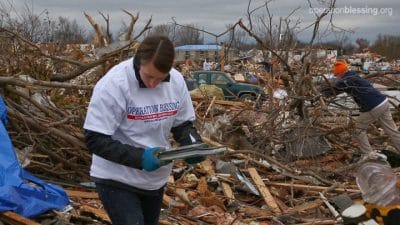 Tornado victims recover treasured heirloom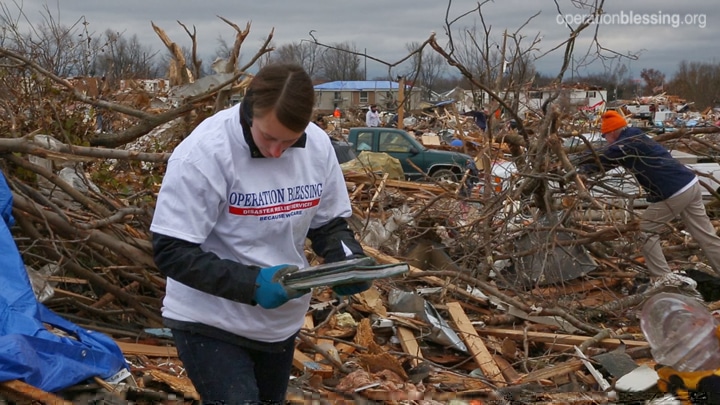 WASHINGTON, Ill. – Jim had only seconds to react. Within a minute of receiving his wife's phone call that a storm was headed toward their neighborhood, he saw a tornado rip through his neighbor's house—then ran for cover to the basement just as the walls of their home began to cave in.
Trapped under the wreckage, Jim's neighbors heard his cries for help and pulled him out from under the rubble and debris.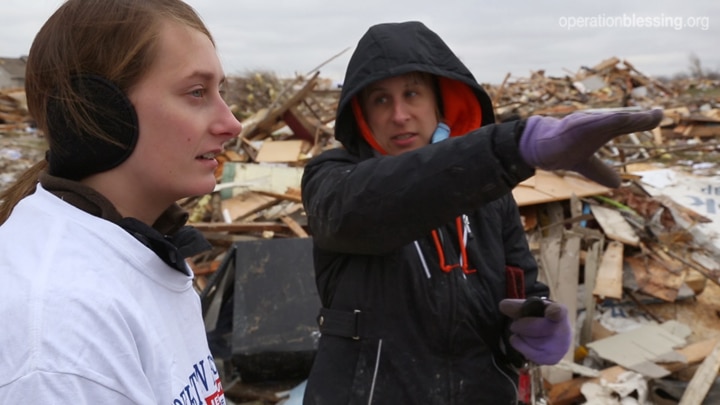 "I consider it a miracle that I am alive," Jim said. "If it was not for my wife's phone call and God's intervention I simply would not be here."
When Jim and his wife Jen returned to their home two days later to search through the rubble and recover whatever valuables they could, they had one particular item in mind: a small, red jewelry case that contained mementos from Jen's deceased father.
Operation Blessing offered to help them salvage their belongings, and one of the volunteers, Emily, even took a quick moment to pray with the family that they would find their treasured heirloom.
"It wasn't ten minutes after Emily prayed with us that she came back with a red case and asked us if it was what we were looking for," Jen said. "It was exactly what we were looking for. I can't even tell you how much it meant to me. I thank God for Emily and Operation Blessing coming to help us."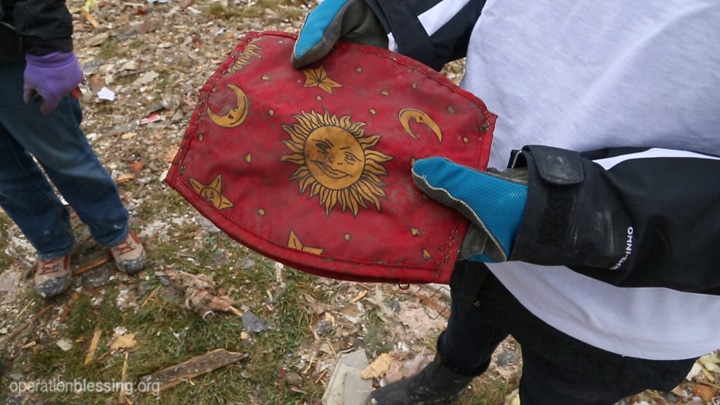 Emily was also elated by the discovery.
"I wanted to help people affected by this storm so badly, and then to find something that means so much to someone – it's something I will never forget," she said.
Operation Blessing teams have been partnering with local churches to provide emergency relief supplies to affected residents, including training and equipping church staff on how to manage volunteers and generate work orders in order to meet the needs of residents. Additionally, Operation Blessing delivered more than 57,000 pounds of food and supplies to our partner, Midwest Food Bank, to supply families in need with emergency food, water and more.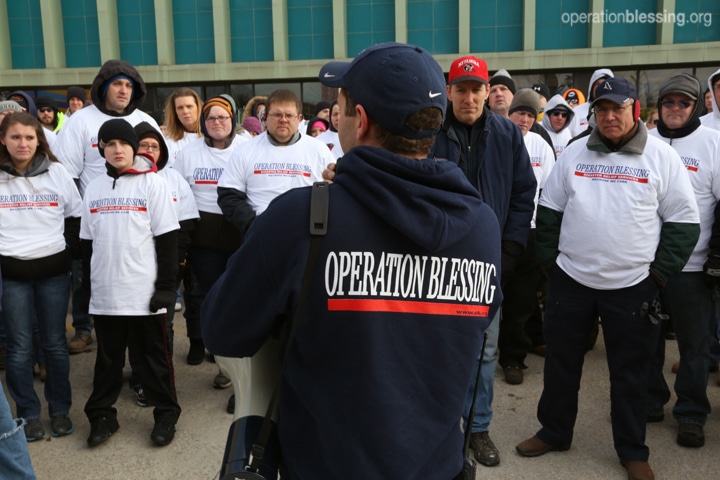 HOW YOU CAN HELP

Your support is critical to providing relief for the hungry, water for the thirsty, medical care for the sick, disaster relief for those in crisis, and so much more.
Click here to make an online donation today
and let your gift make a significant impact in the lives of those who urgently need it.

Print Friendly