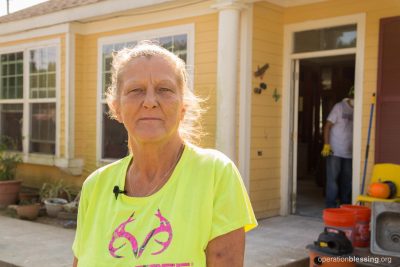 Compounded Tragedies Turned to Hope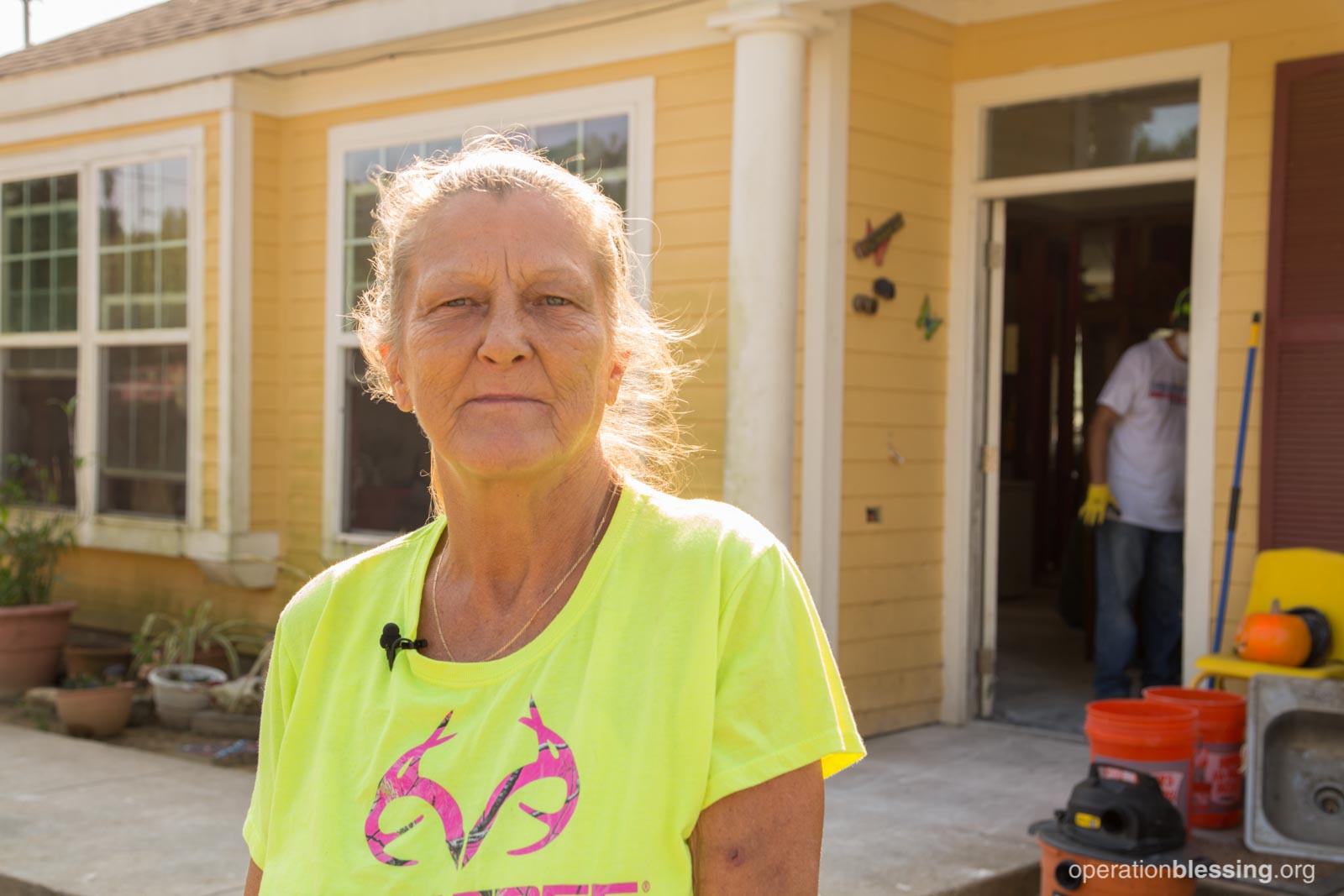 TEXAS, USA – Elderly Texas residents Brenda and Mike suffered several tragedies in quick succession, but at their lowest point, Operation Blessing brought hope their way.
When Hurricane Harvey struck the Texas gulf coast, Brenda and Mike were already reeling and in grief. Only two weeks before the storm, their 17-year-old grandson passed away. They had also lost Brenda's mother earlier in the year. In addition, both Brenda and Mike suffer from disabilities. As the flood waters rose, they had no idea what they could do.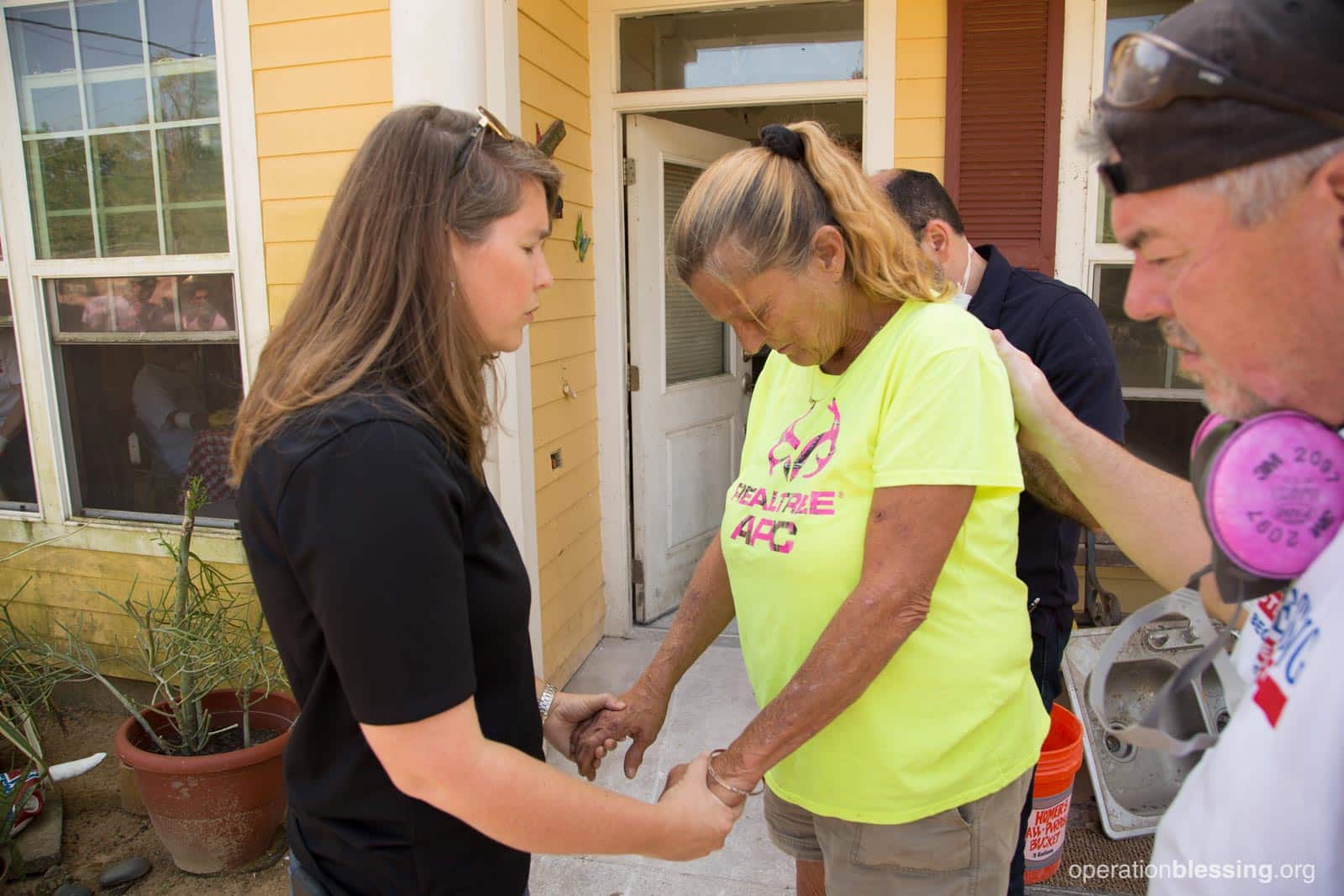 Brenda recalls, "The water started rising real quick. The boats were going by…. Water started coming in the bedroom." Thankfully, it wasn't long before a boat arrived to rescue them. As they left, their home continued to fill with floodwater that would reach nine feet. Brenda and Mike escaped with only the clothes on their backs.
By the time they returned their home lay in ruins. They lost four vehicles, antique furniture, clothes, dishes, and more, and their house was severely damaged. They set up a tent in the back yard, as so many flood victims were forced to do, and stayed there as they began the hard work of recovery. With no flood insurance and limited financial resources, this elderly couple had no choice but to attempt and do the work themselves. As they tried to remove water-damaged items and gut their home, the couple felt overwhelmed. Then they got a call from Operation Blessing!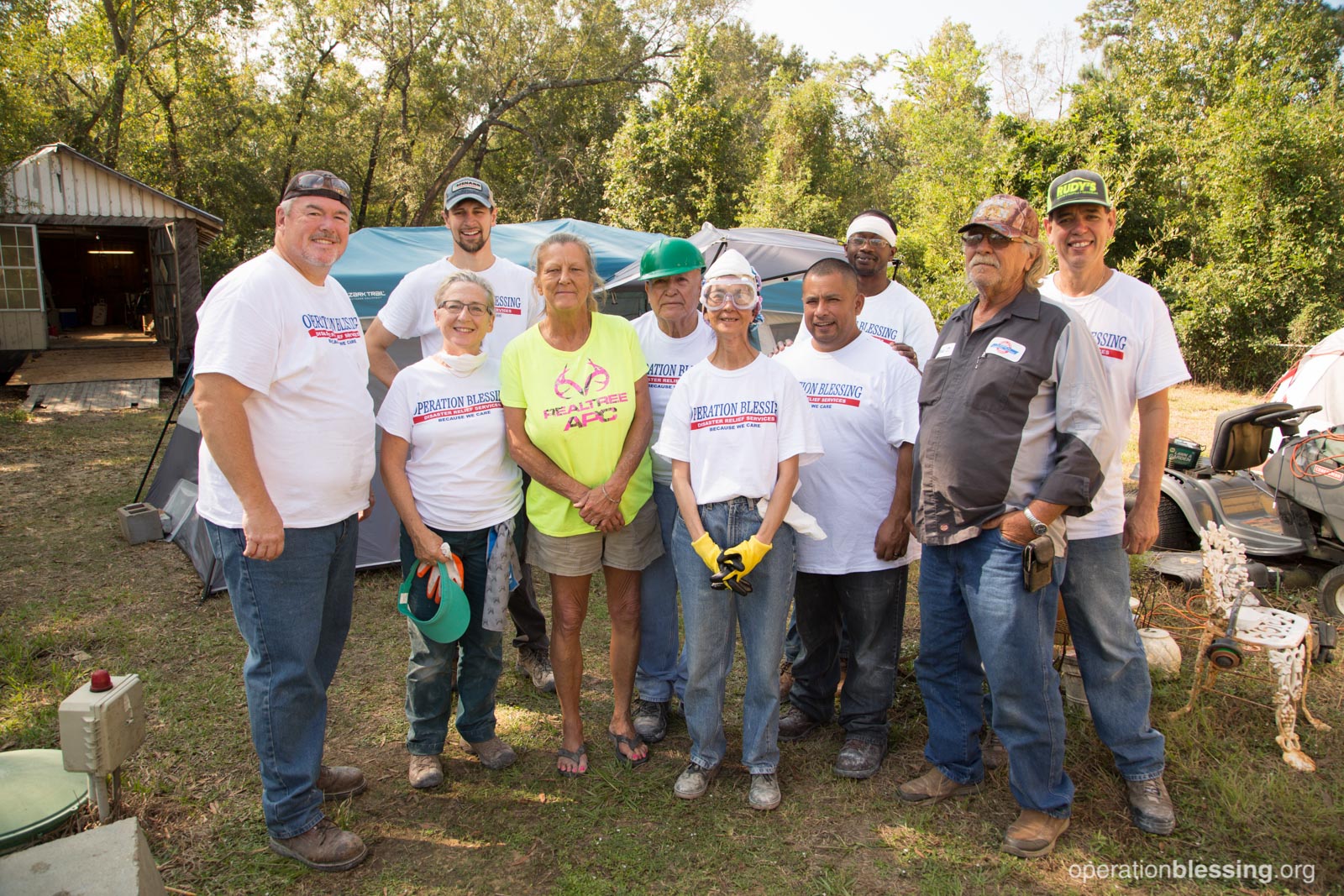 When the volunteer team swooped in and began work on their home, Brenda's eyes filled with tears. She said, "Thank you! We could not have done this by ourselves." Although Brenda could salvage very little from her home, she didn't complain for one moment and remained thankful throughout the process. At a time when all seemed lost, Operation Blessing restored hope to this grieving couple. "With y'alls help," Brenda said the results were, "wonders…great!"
Brenda and Mike had thought they were alone in their tragedies, and were so happy to discover that they weren't. Brenda enjoyed meeting and talking with all the workers, and looked forward with great anticipation to getting back into her home, especially her kitchen and her own bed!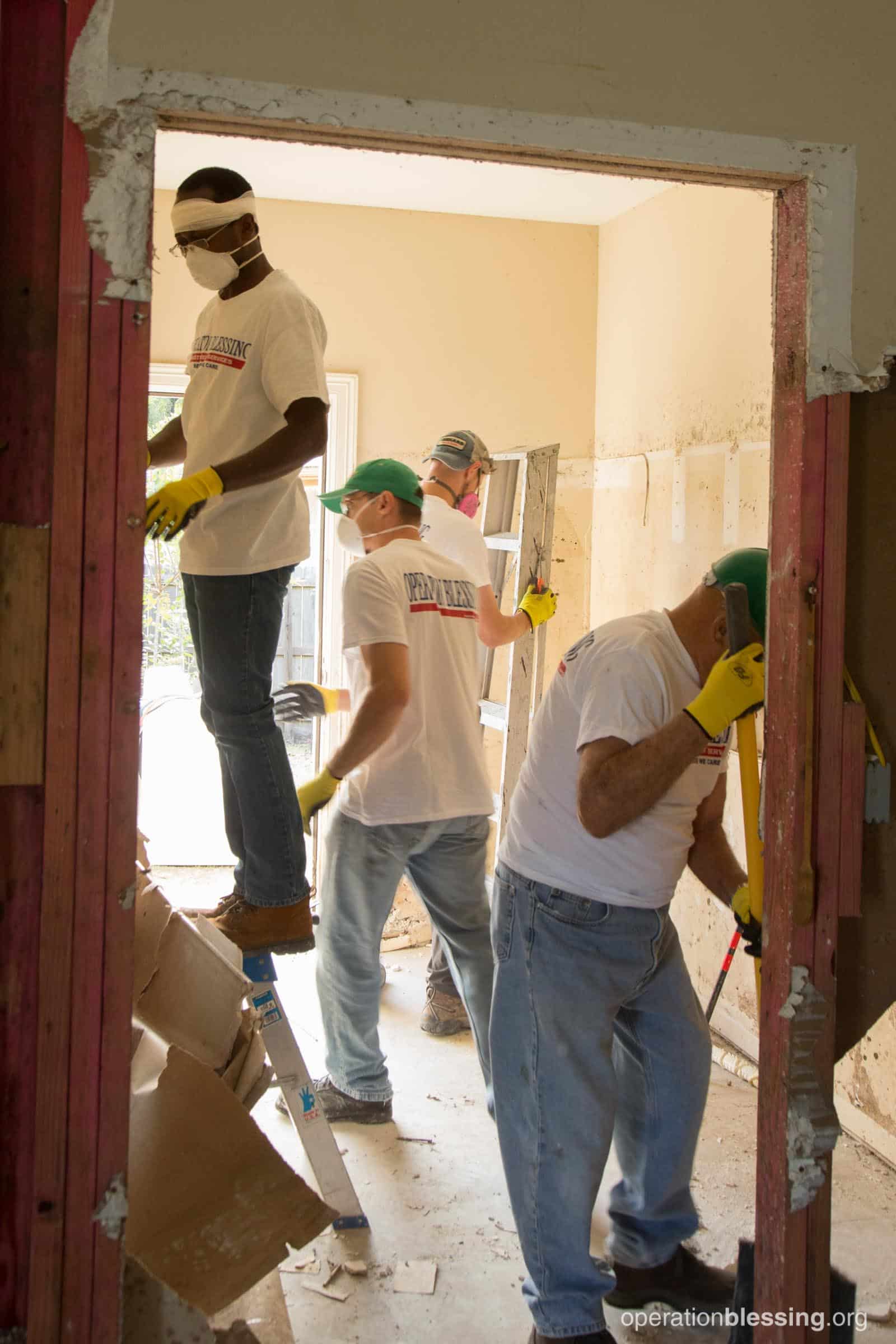 HOW YOU CAN HELP

Your support is critical in helping families fight poverty.
Click here to make an online donation today
and let your gift make a significant impact in the lives of those who urgently need it.