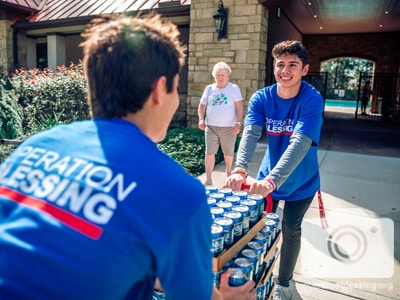 Tropical Storm Imelda Relief for Texas
Southeast Texas has been hit by severe flooding for the second time in two years. Tropical Storm Imelda has wreaked havoc in the area. But thanks to friends like you, Operation Blessing is on the ground providing disaster relief in the form of clean water, cleaning supplies, comfort, and recovery assistance. Victims of Imelda won't have to go this hard road alone.
See all the latest updates on our Tropical Storm Imelda recovery efforts here.
HOW YOU CAN HELP


During times of crisis and disaster victims desperately need your help. Click here to make an online donation today. Your gift can make a huge difference. Thank you for your compassion to bless the hurting.

Print Friendly