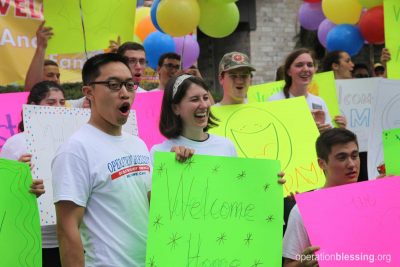 From Troubled Waters to Extreme Blessing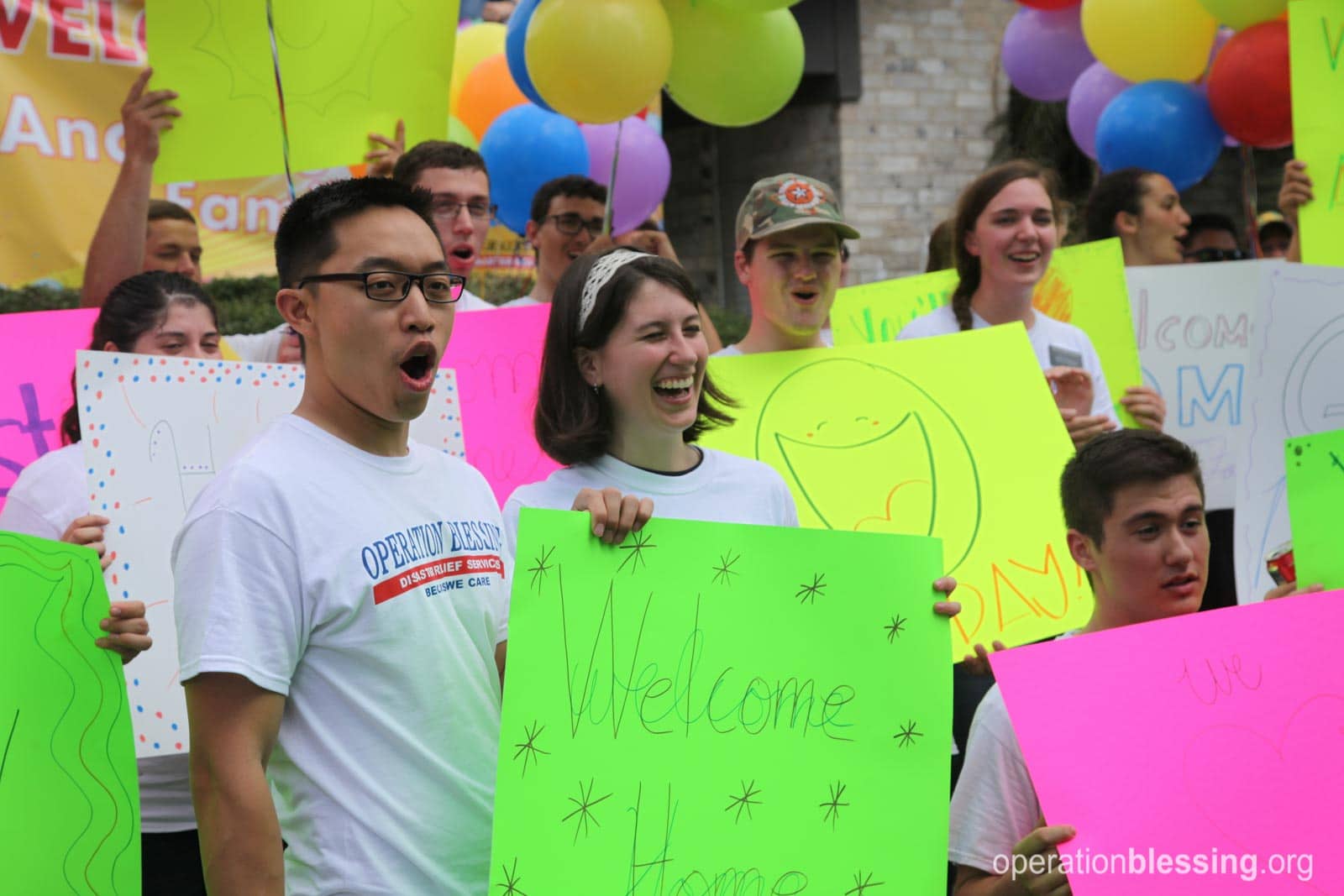 TEXAS – One of the most devastating floods to hit the Rosenberg, Texas, area stole their home, but an army of volunteers gave it back.
Aurora and Feliciano were out of town when floodwaters sloshed into the house they had shared for 36 years. Water had never made it up the more than three foot rise to the front door, but this time was different.
The couple's daughter, Felicia, and her three children, one with autism, have been living with them. Felicia called her parents when rains caused the Brazos River to rise and threaten the neighborhood. Aurora told her daughter to get the children out of the house.
"We really didn't think there would be a problem, but I told her to leave because I was worried about her and the children," Aurora said.
When they all finally made it home, water had soaked everything, black mold was growing up the walls and almost everything they owned was ruined. It all had to go to the curb to be disposed of.
"The biggest disappointment for me was seeing the pile," Feliciano said with tears in his eyes. "Nearly 40 years just out by the road. It's still hard for me to see—to remember it."
The family had endured heartache before. Felicia's husband had died in a tragic accident three years earlier, leaving her boys without a father. With this latest blow, they did not know where to begin picking up the pieces.
"It was really upsetting, but we've tried to look at it [as] everything has a reason [for] why it happens, and that everything will be taken care of," Aurora said. "We have a lot of faith in God, and every day I had to tell my husband, 'It's going to be okay'."
As the waters receded, Feliciano connected with Operation Blessing's disaster relief staff who were aiding flood victims in their community. Teams of volunteers were helping gut homes and remove debris, but Operation Blessing had something special in mind to help this family.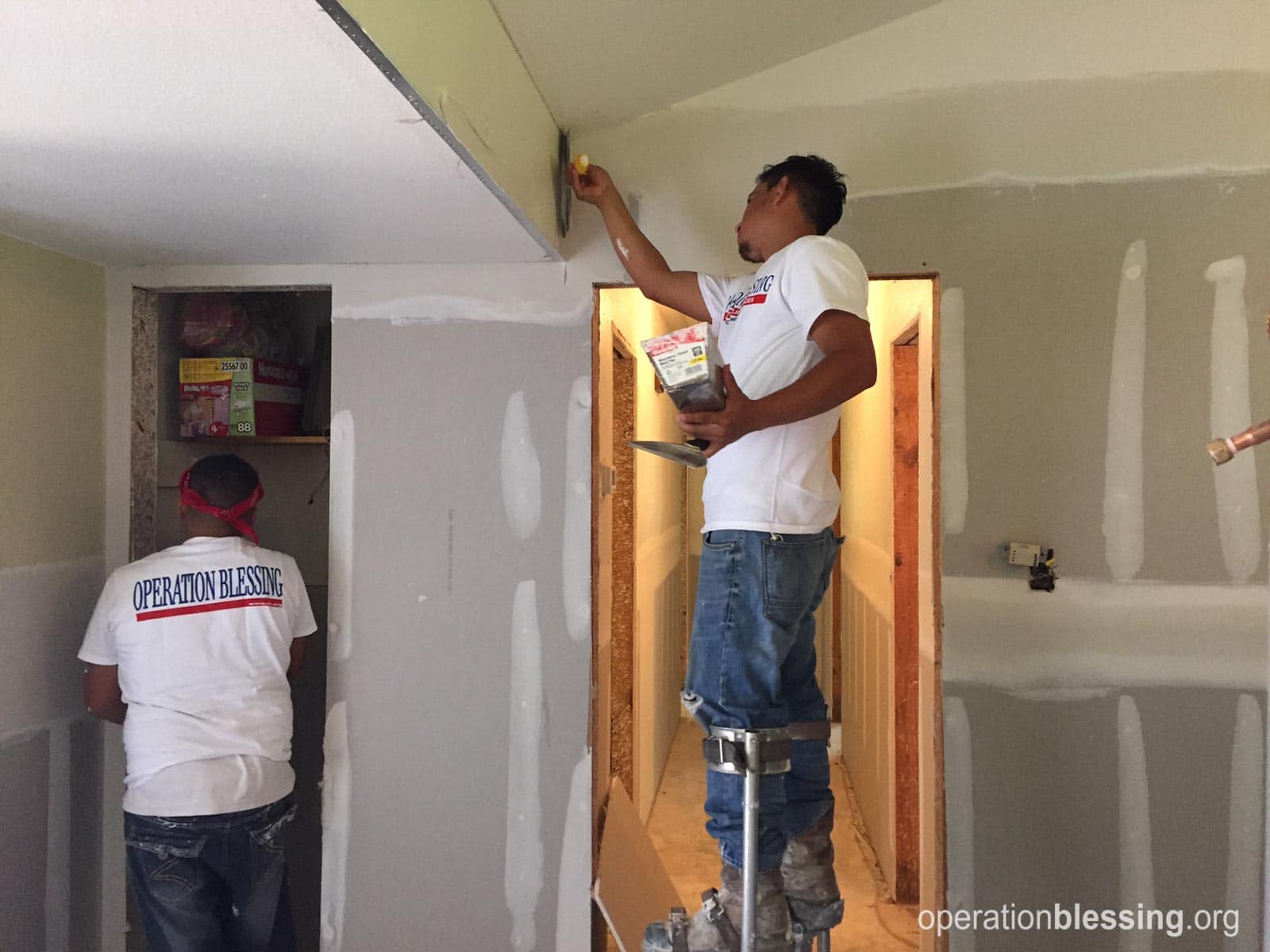 Throughout the country, after devastating natural disasters, Operation Blessing has given special families an Extreme Blessing — revitalizing and renovating the damaged home. Feliciano was overwhelmed when he heard the news.
"I know that they've done this thing for others, but I keep telling myself, 'Why me?'" Feliciano said through tears. "[It's] just a big blessing."
Volunteer teams set to work replacing damaged drywall and soaked insulation, taking measures to prevent re-occurrence of mold, installing new cabinets and fixtures, and filling the house with brand new furniture and decorations.
In less than two weeks, a crowd of volunteers holding signs and balloons cheered as they welcomed the family home. Feliciano and his daughter beamed as Aurora covered her mouth in surprise. When they walked inside, they found new beds, a new kitchen and a new beginning.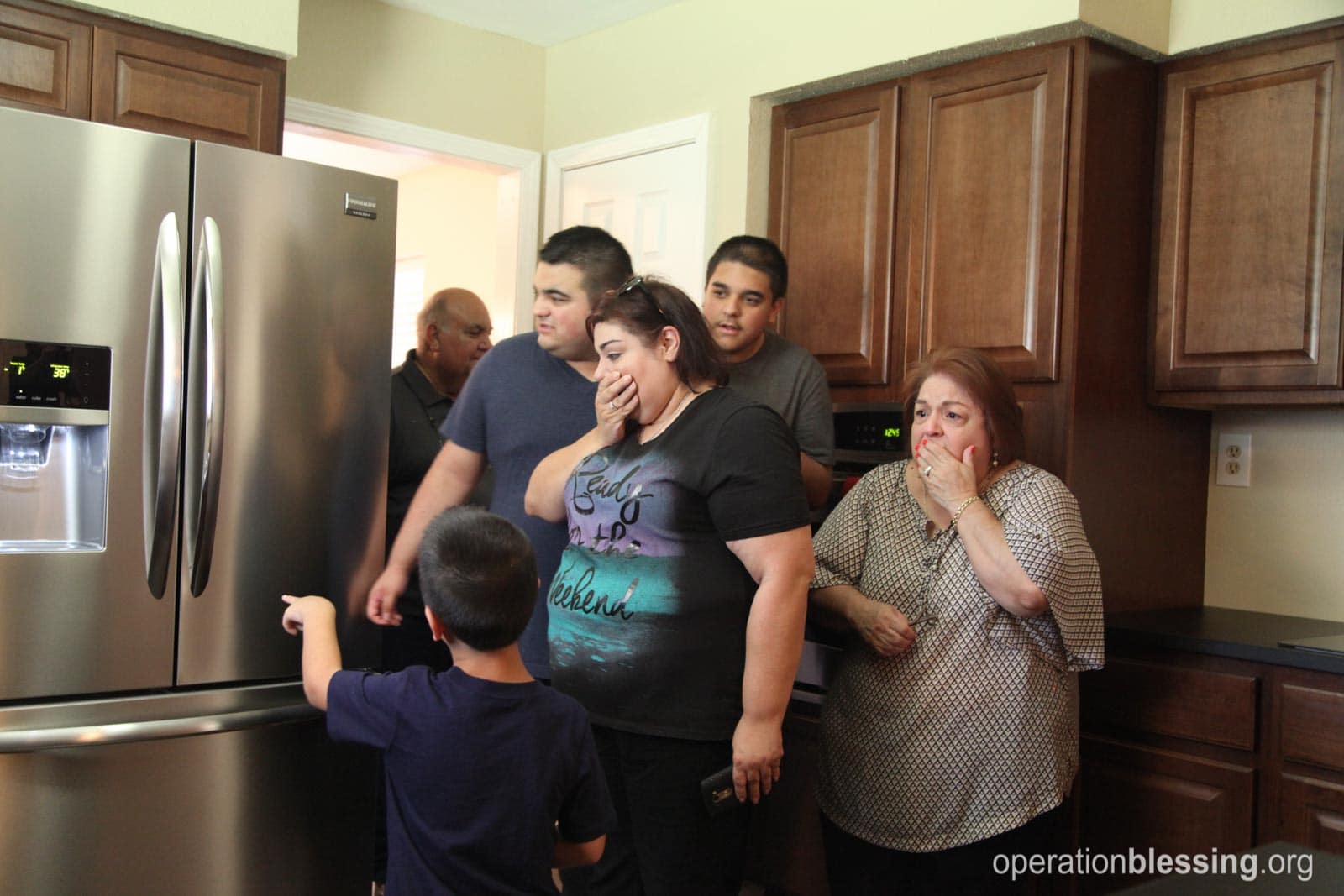 "I can't believe it," Aurora said.
Their youngest grandson, 6-year-old "Wubby", was especially excited to see that the room he shares with his mother now has two beds.
"Mommy, wow, look!" he said. "I have my own bed!"
After all they have been through, the family disheartened by loss and displaced by floods are home, together and standing strong.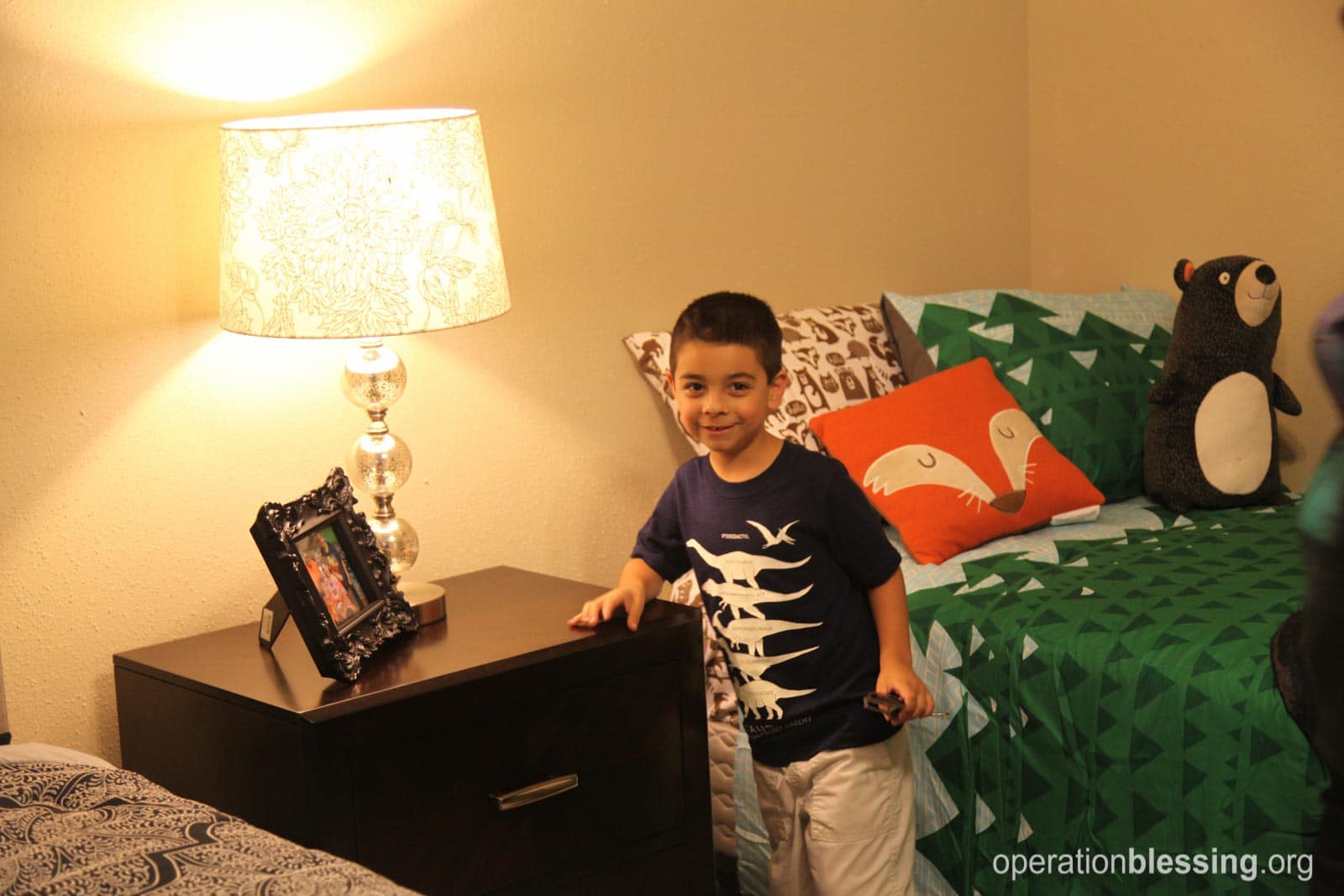 HOW YOU CAN HELP

Your support is critical in helping families fight poverty.
Click here to make an online donation today
and let your gift make a significant impact in the lives of those who urgently need it.