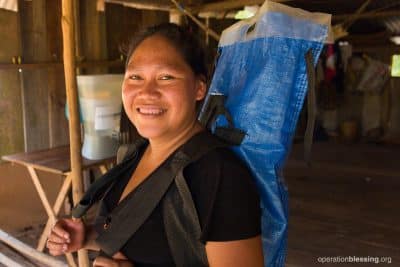 You Are Changing Lives with Clean Water!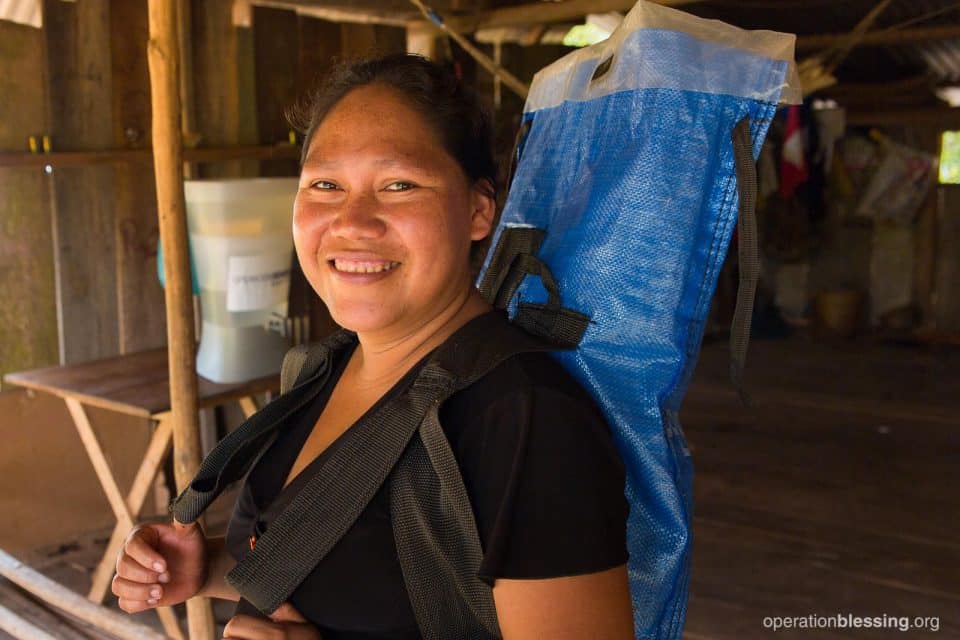 PERU – Marisol, 11, Mayerli, 8, and Jaiyli, 1, often suffered from stomach pains and diarrhea. Their parents cared deeply about them but couldn't understand why they continued to get so sick.
Missleny and Jackson, their parents, did the best they could for their sweet girls. They work hard farming vegetables and raising pigs and chickens in their village of San Lucas, situated 45 minutes from the nearest city of Iquitos. With their earnings, they can pay for their small hut and buy food for their daughters, but not much else.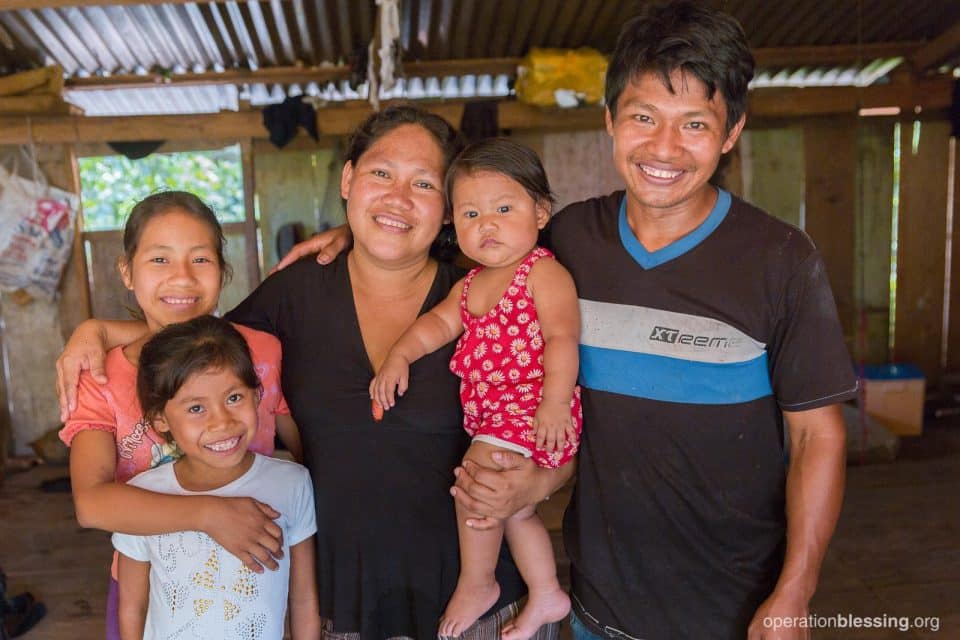 Each morning, Missleny begins her day at 5 a.m. by walking a third of a mile to an artisanal well and collecting water for her family. The water appears clean enough, and so she never suspected it could be the cause of her daughters' continual illnesses.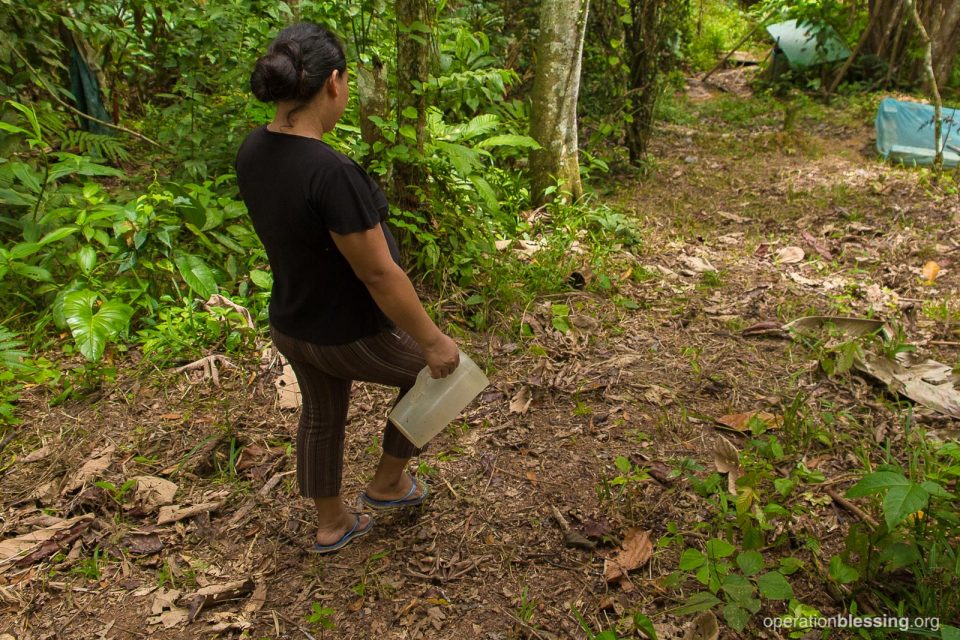 Missleny suffered the same types of sickness as a child, and her mother treated her with natural remedies, so she did the same for her girls. At times she even resorted to consulting a witch doctor. But her remedies didn't always work.
"When my daughter Mayerli was 6 years old," said Missleny, "she got very sick with a stomachache. She didn't want to eat her food. She had vomiting and diarrhea. The first three days I gave her a natural remedy that my grandmother prepared, which was good for her stomach. On the fourth day my daughter still had the same, so I went to the medical post to see why she still had diarrhea. The doctor gave me an oral saline solution and pills for my daughter, but she didn't get better until a week later. I thought my daughter had been seriously harmed."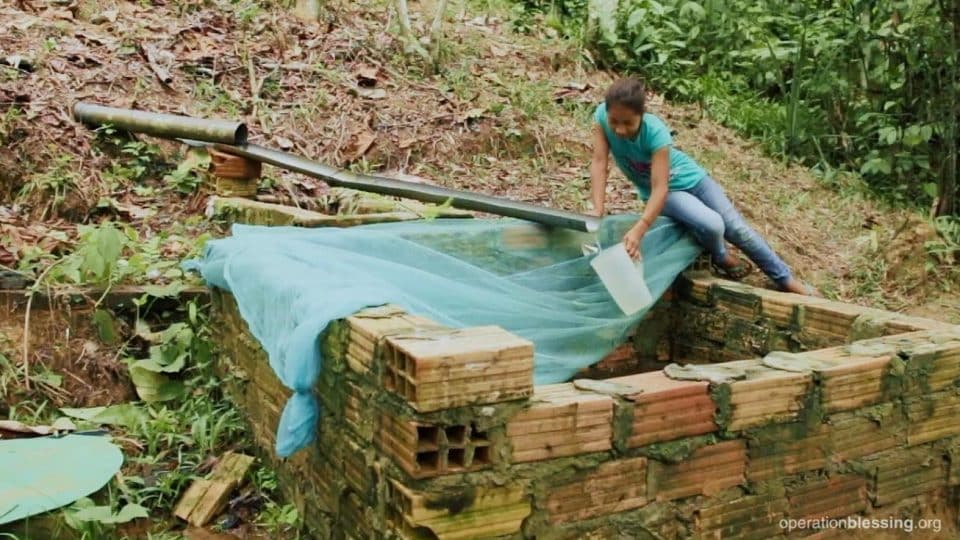 In their village, water is not purified. Instead, their cultural superstitions taught them that if a person grew sick, someone must be trying to hurt them. Missleny never realized that a natural cause like the water they drank and prepared their food with could be to blame for the illnesses, so she took no precautions to prevent them.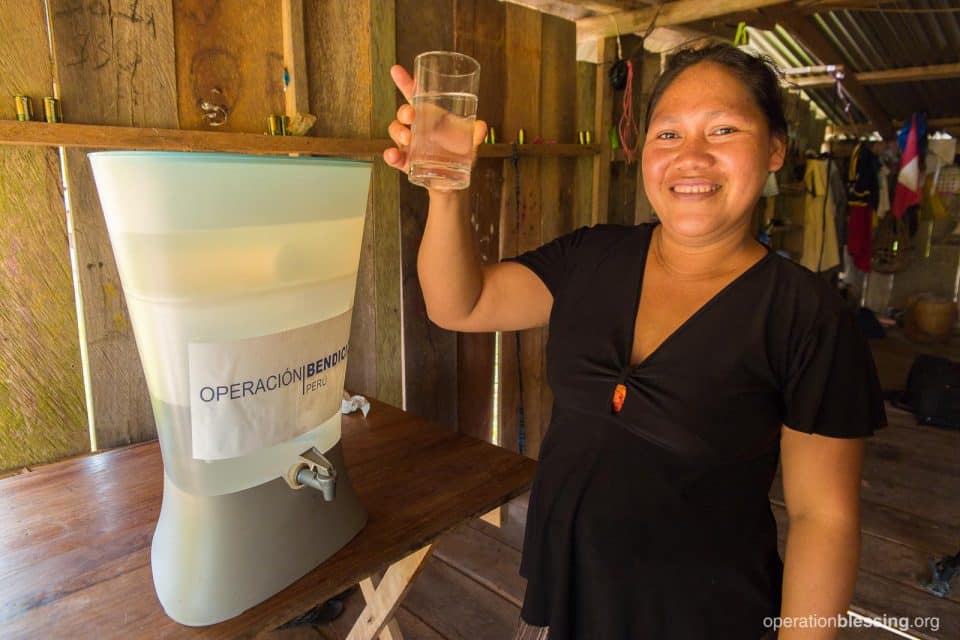 Thanks to Operation Blessing partners, all that has now changed. OB Peru delivered water filters and water backpacks to their community of San Lucas. But more importantly, they taught the villagers about safe water and the reason they and their children got sick, taking time to answer all their questions and reassure their doubts.
While their water appeared clean, it actually contained parasites invisible to the naked eye. Before this time, Missleny had only a vague awareness of parasites, not realizing they were in the water they drank. It's now as if a blindfold has been removed from her eyes, and she understands the truth about water-borne illness. She said, "I learned that even by drinking dirty water a person can die." OB Peru also provided anti-parasite medications for those in the community who needed it.
Today, Missleny's children Marisol, Mayerli, and Jaiyli have safe water to drink. Thanks to their water backpack, the family can collect water much more easily. And their Kohler Clarity water filter effectively cleans out harmful parasites and other dangers from their drinking water. The girls have not suffered from stomach pains or diarrhea since they received the life-changing gifts!
"Any organization could have come to my community to do these projects, but OBI did it. They came to bless my people and my family. Thank you very much," said Missleny.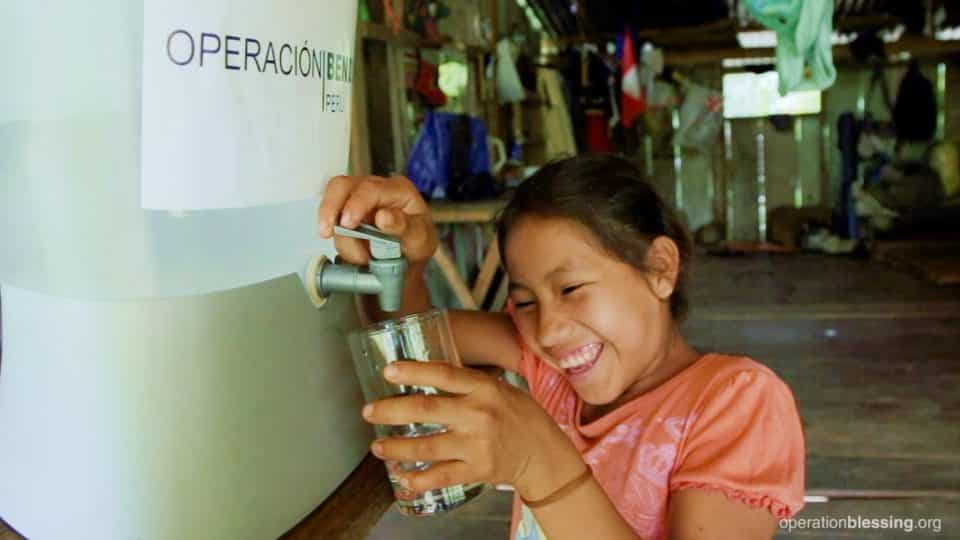 A little truth can go a long way in the fight against water-borne illness. Thank you for joining Operation Blessing in bringing vital education and safe water to this family and so many others like them around the world.
HOW YOU CAN HELP

Your support is critical to providing relief for the hungry, water for the thirsty, medical care for the sick, disaster relief for those in crisis, and so much more.
Click here to make an online donation today
and let your gift make a significant impact in the lives of those who urgently need it.

Print Friendly