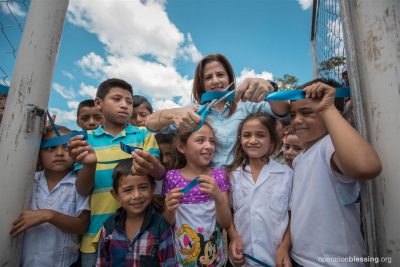 Unwrapping the Gift of Safe Water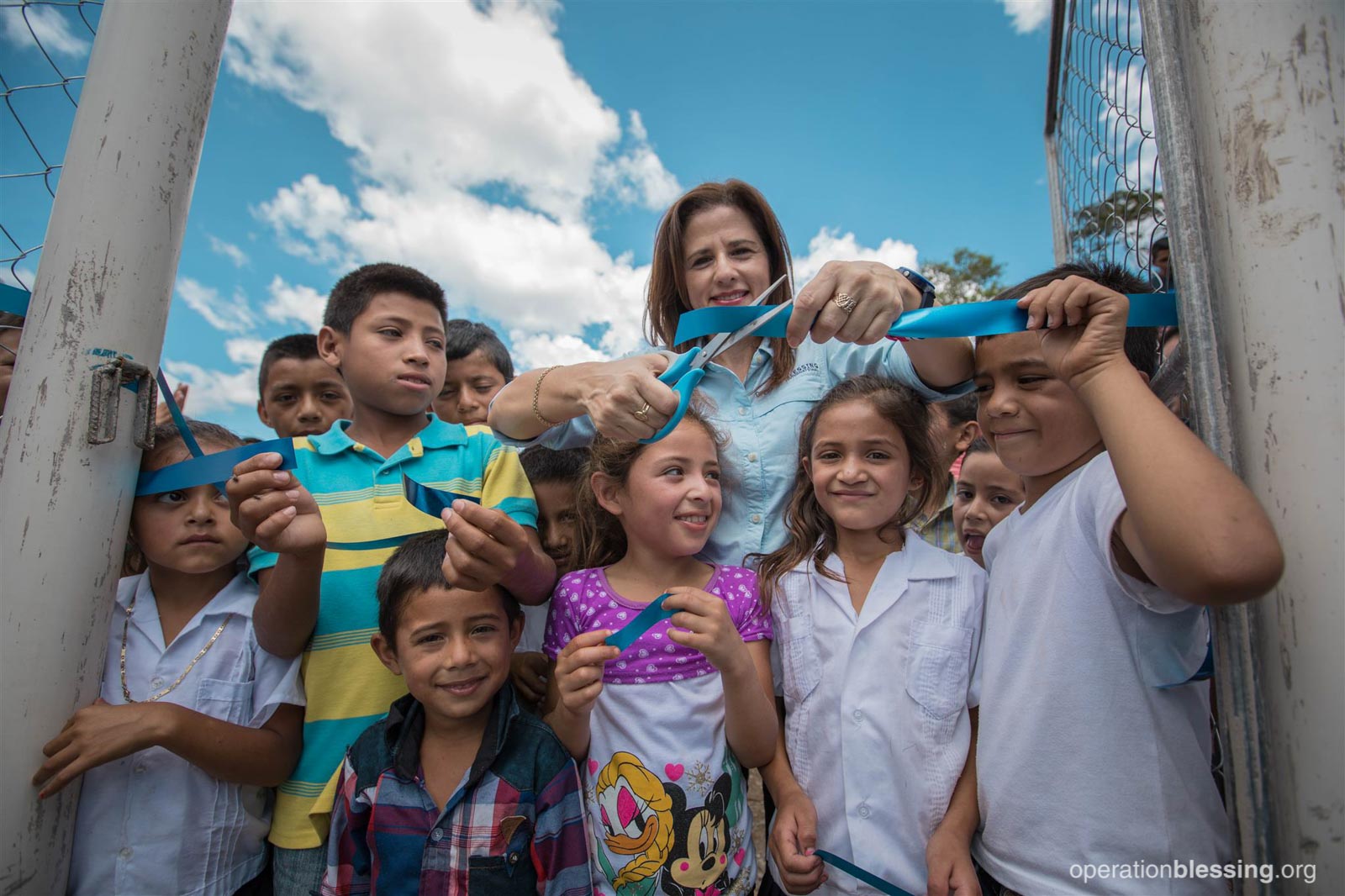 HONDURAS – The pain was constant. Dehydration, diarrhea, stomach cramps—it was all just part of life for 11-year-old Juan. In fact, stomach diseases and parasites had been afflicting the residents of Agua Buena, Honduras, for generations. The problem was the water.
Every day, Juan and his brothers would hike up into the mountains until they reached a small, dirty, open water source. Once there, they would slowly fill their bottles, being careful not to disturb the filthy waters too much. "We would put the bottles in slowly so as not to stir the water," Juan recalled. "But it always got dirty. We had to pass it through a cloth and then leave it in the bottle so the dirt could be separated again."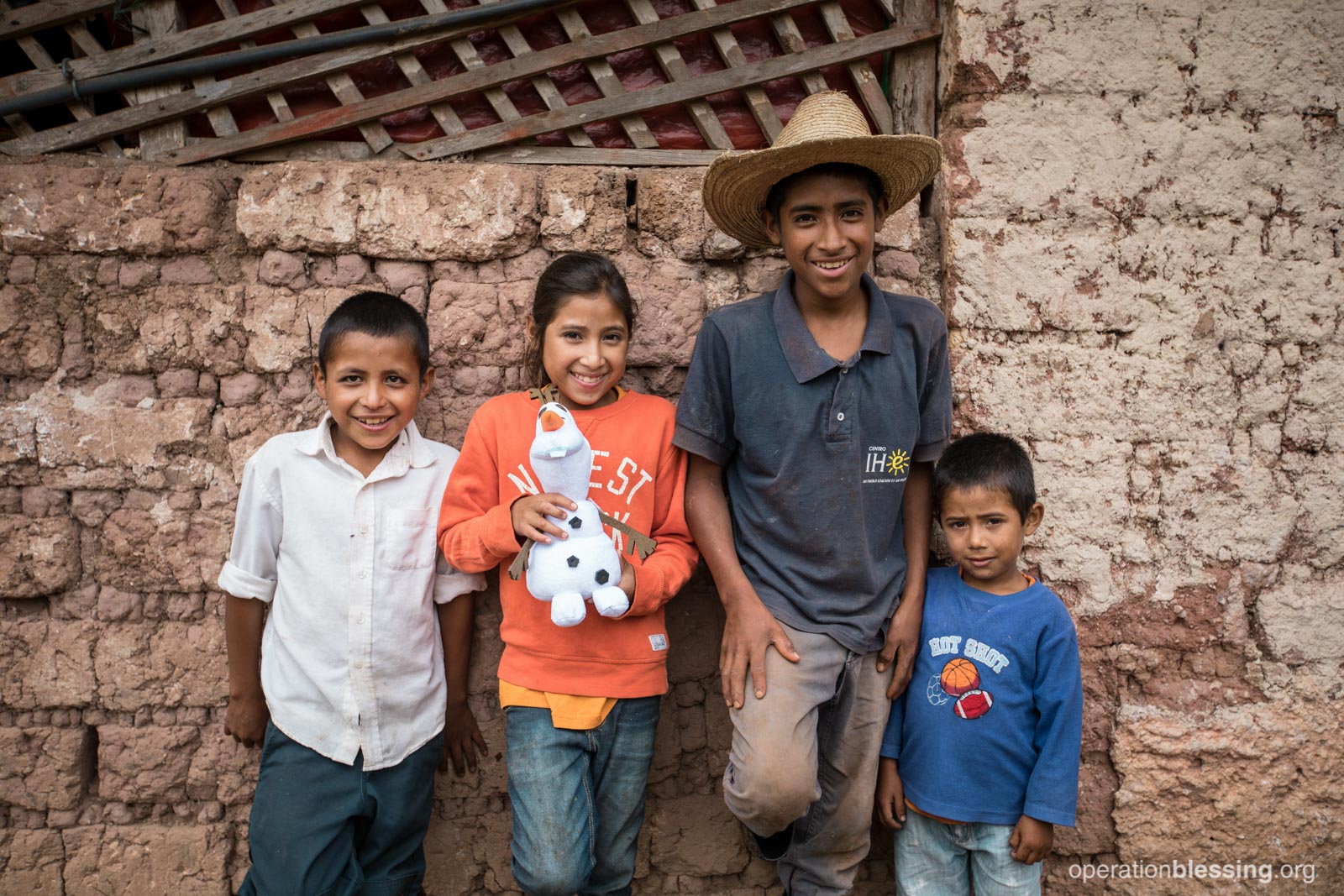 Unfortunately for Juan and his neighbors, the water's most dangerous contaminants could not be filtered out with just a cloth. Bacteria and parasites were still prevalent. Juan frequently missed school due to sickness caused by the unclean water.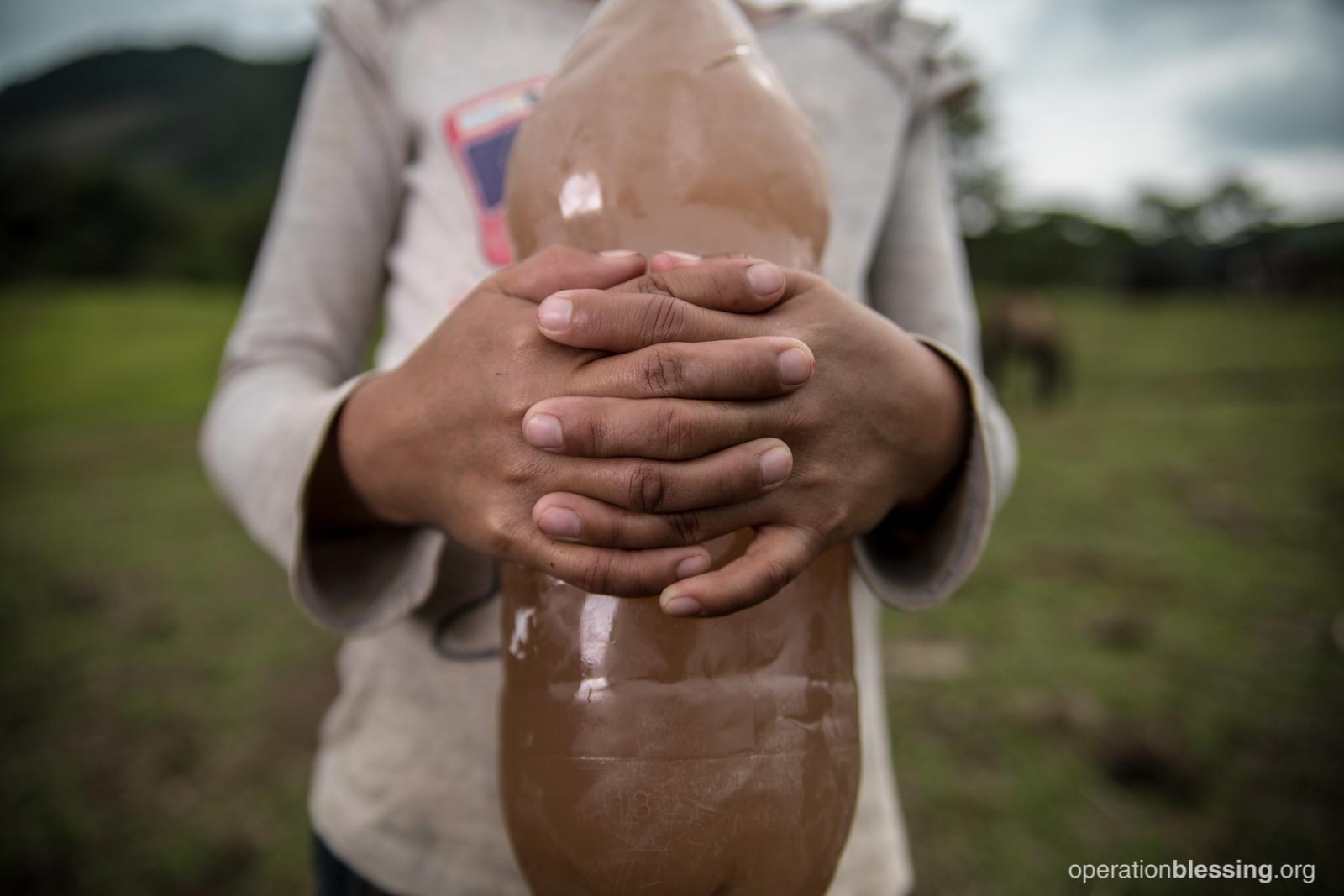 During the dry season, water was so hard to reach that sometimes Juan had to go without entirely. "When it was summer, we had to walk farther because the water sources were dry," he said. "There were days that we did not even have one glass of water."
Desperate to find a solution, the people of Agua Buena reached out to a nearby village where Operation Blessing had installed a clean water project. Thanks to your support, their efforts were soon rewarded as Operation Blessing began planning the construction of a brand new water project in Agua Buena.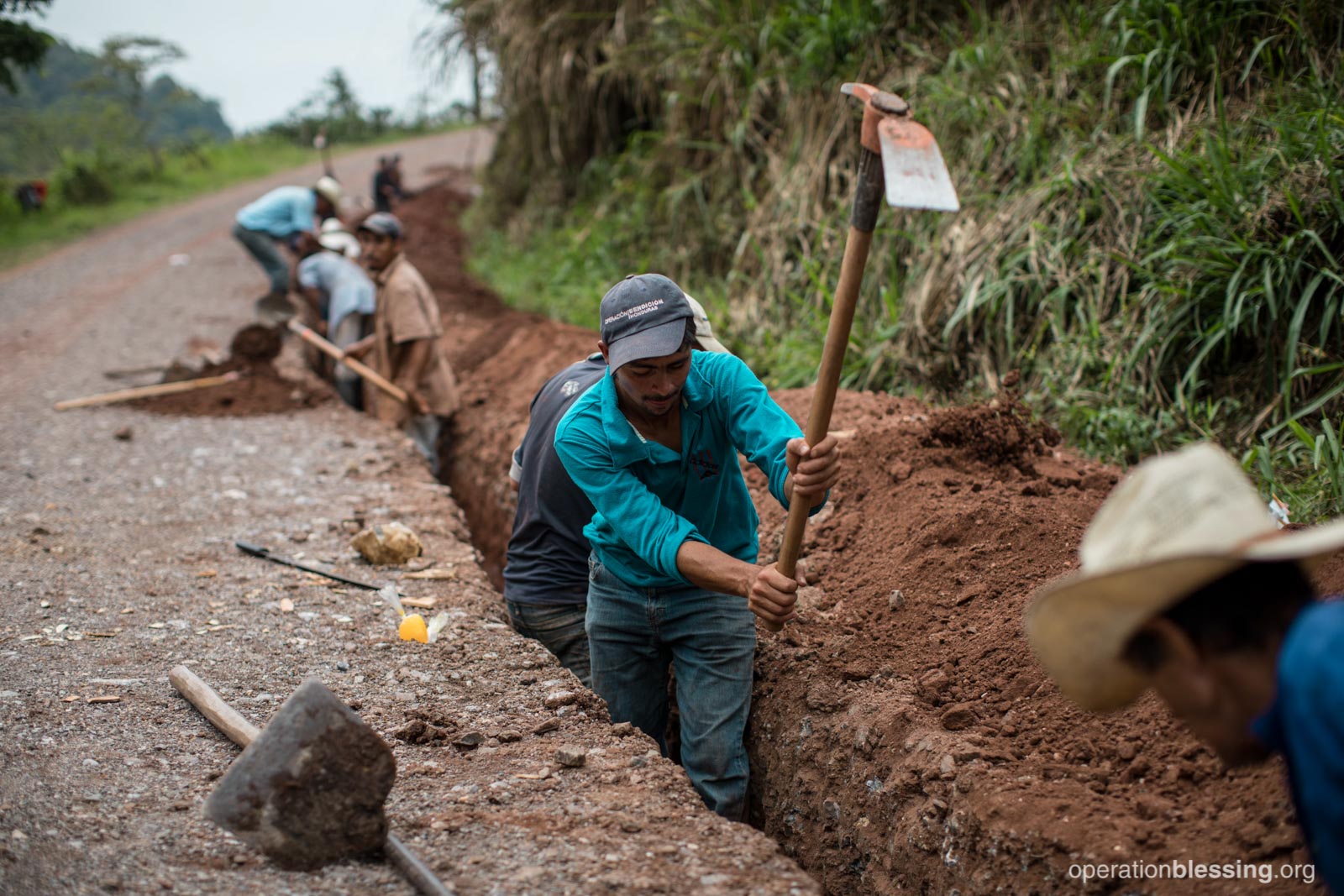 Community members eagerly jumped into help dig the long trenches needed for the new water pipes. Soon, the precious gift of water was being piped from a natural source at the top of the mountain down to a 7,500-gallon storage tank built by Operation Blessing. From there, a network of pipes was built to distribute the water to every home in Agua Buena. To ensure the water is safe to drink and free of contaminants, OBI provided every family in the village with a Kohler Clarity water filter.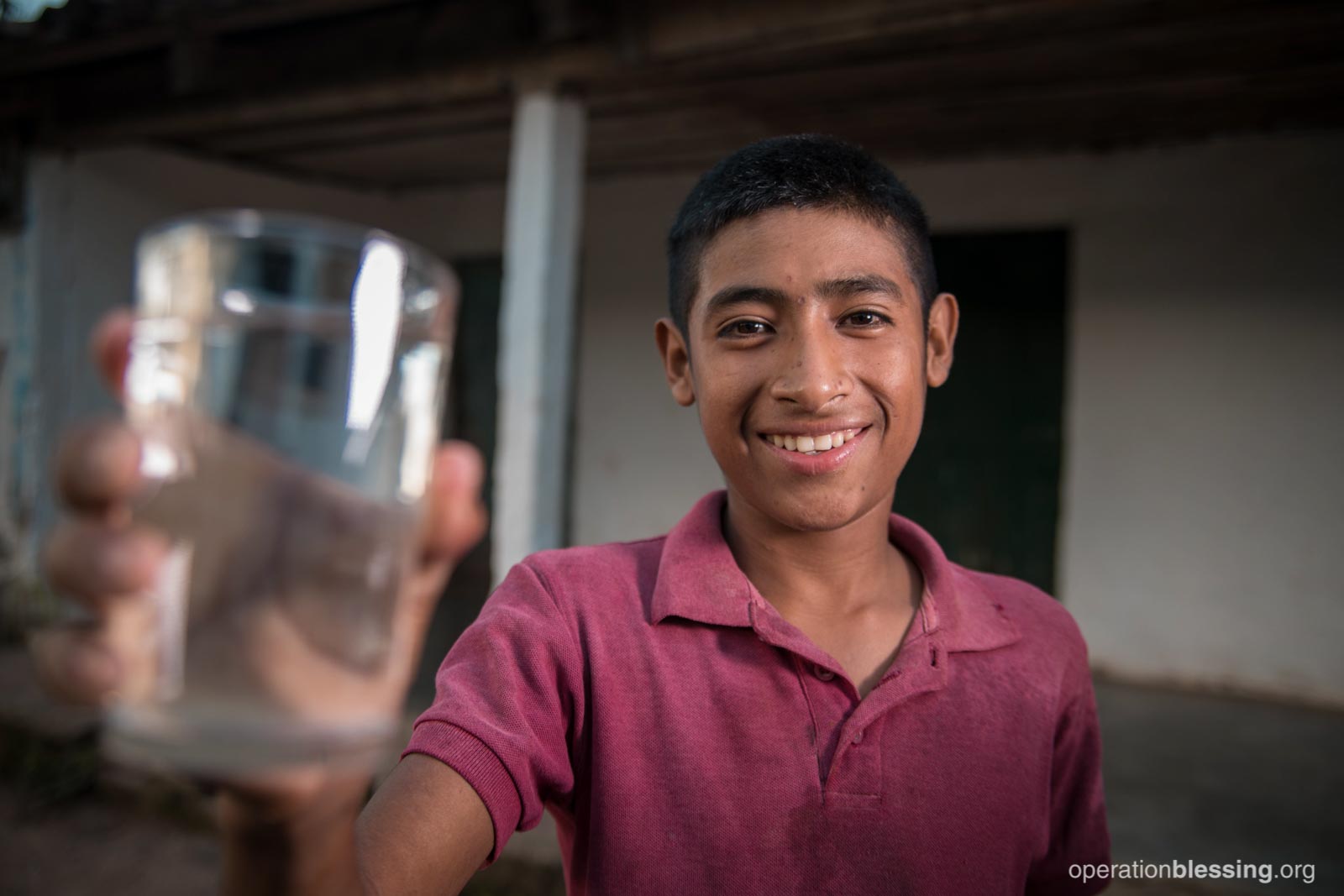 For young Juan and the people of Agua Buena, clean water is truly the gift that keeps on giving. Juan no longer has to make the long and laborious hike into the mountains in search of water. More importantly, he no longer suffers from painful and dangerous waterborne diseases. "I had asked God many times that someone would help us have a water project," Juan said. "I thank God for sending Operation Blessing and building this water project that we needed so much. I am happy because today we have water, and it is very clean water."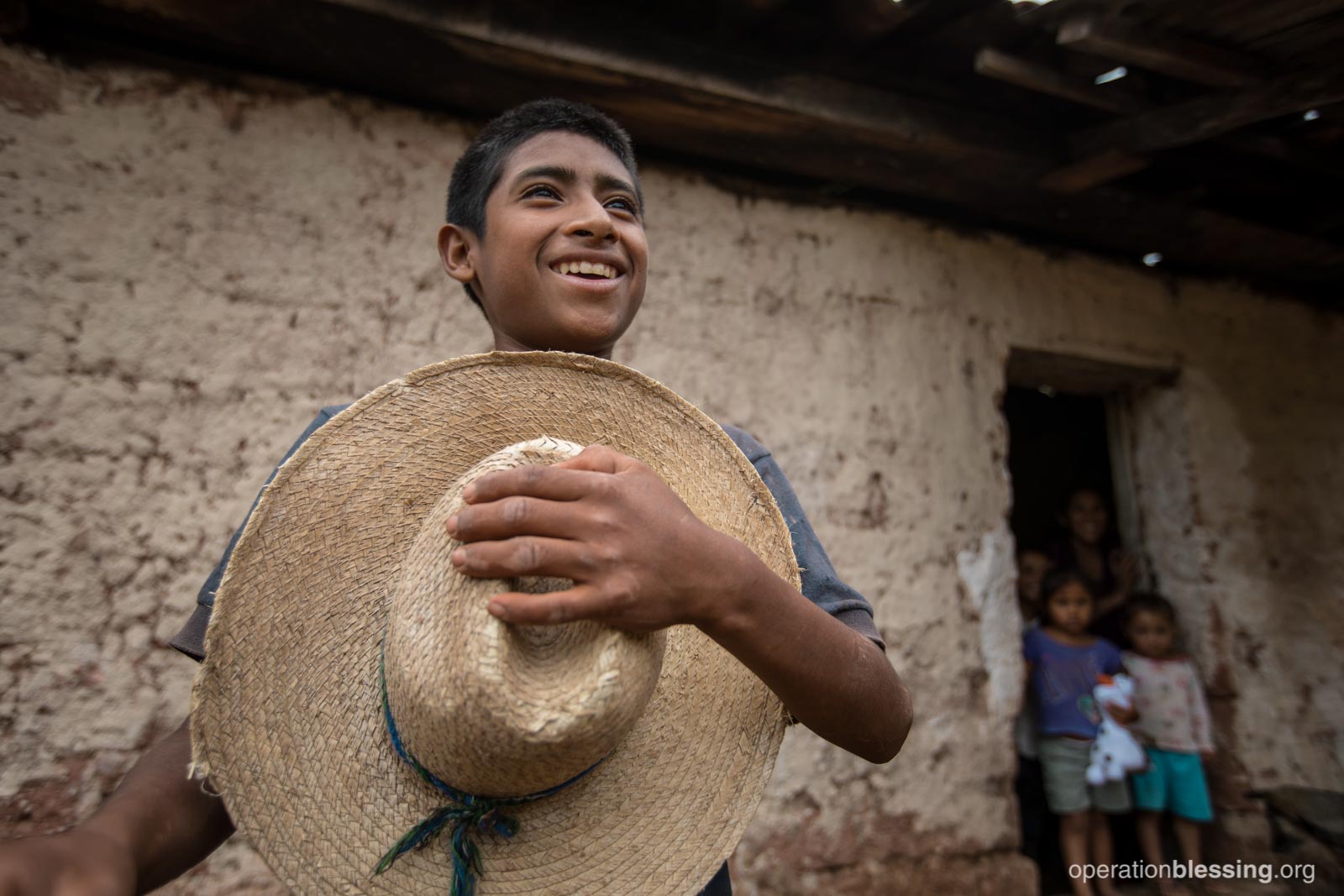 HOW YOU CAN HELP

Your support is critical to providing relief for the hungry, water for the thirsty, medical care for the sick, disaster relief for those in crisis, and so much more.
Click here to make an online donation today
and let your gift make a significant impact in the lives of those who urgently need it.

Print Friendly