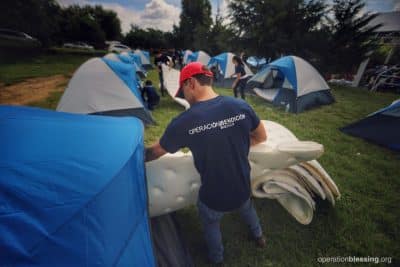 Vast Amounts of Aid for Mexico Earthquake Survivors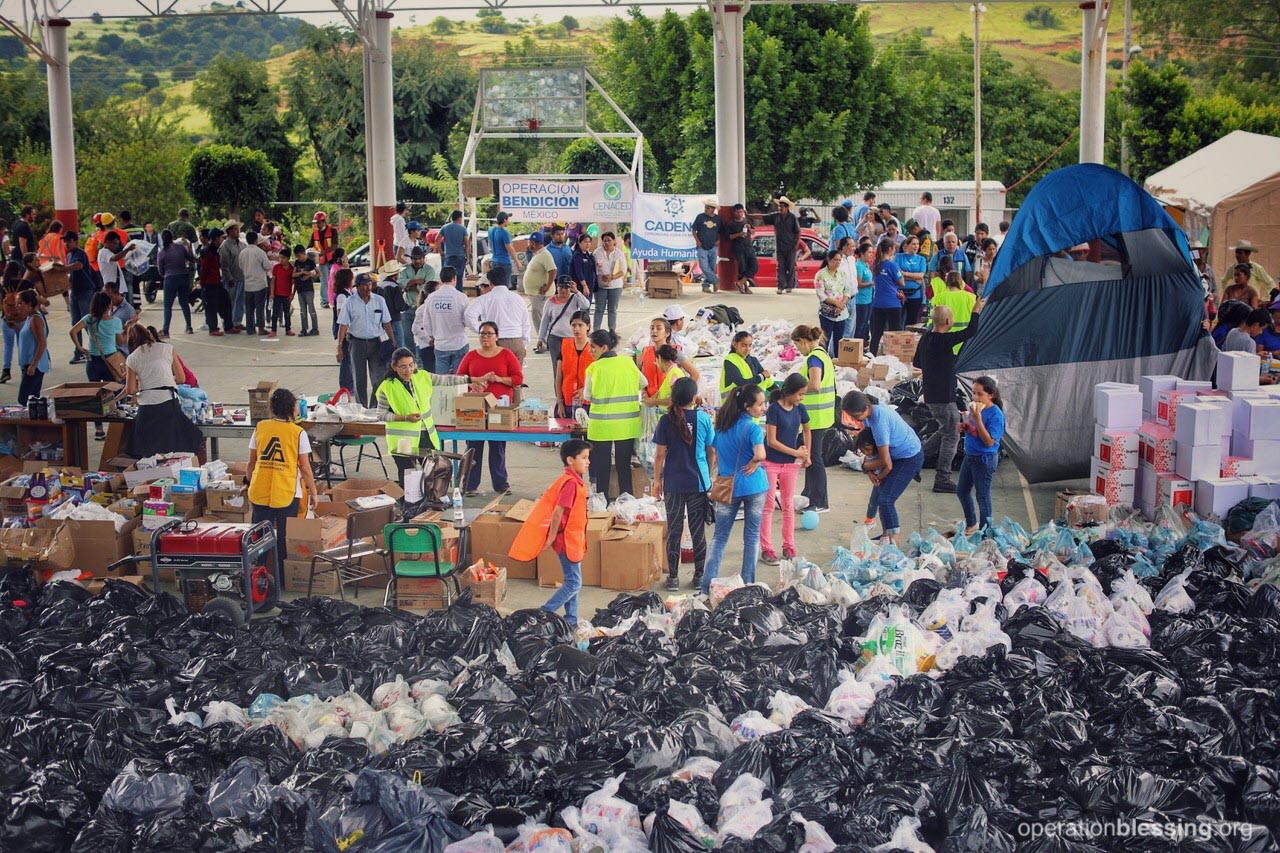 MEXICO – When a second earthquake struck Mexico in only eleven days, Operation Blessing was already active helping survivors of the first quake. As buildings and homes in Mexico City, Puebla, and the surrounding regions crumbled to the ground, OBI quickly mobilized to respond to this new Mexico earthquake crisis.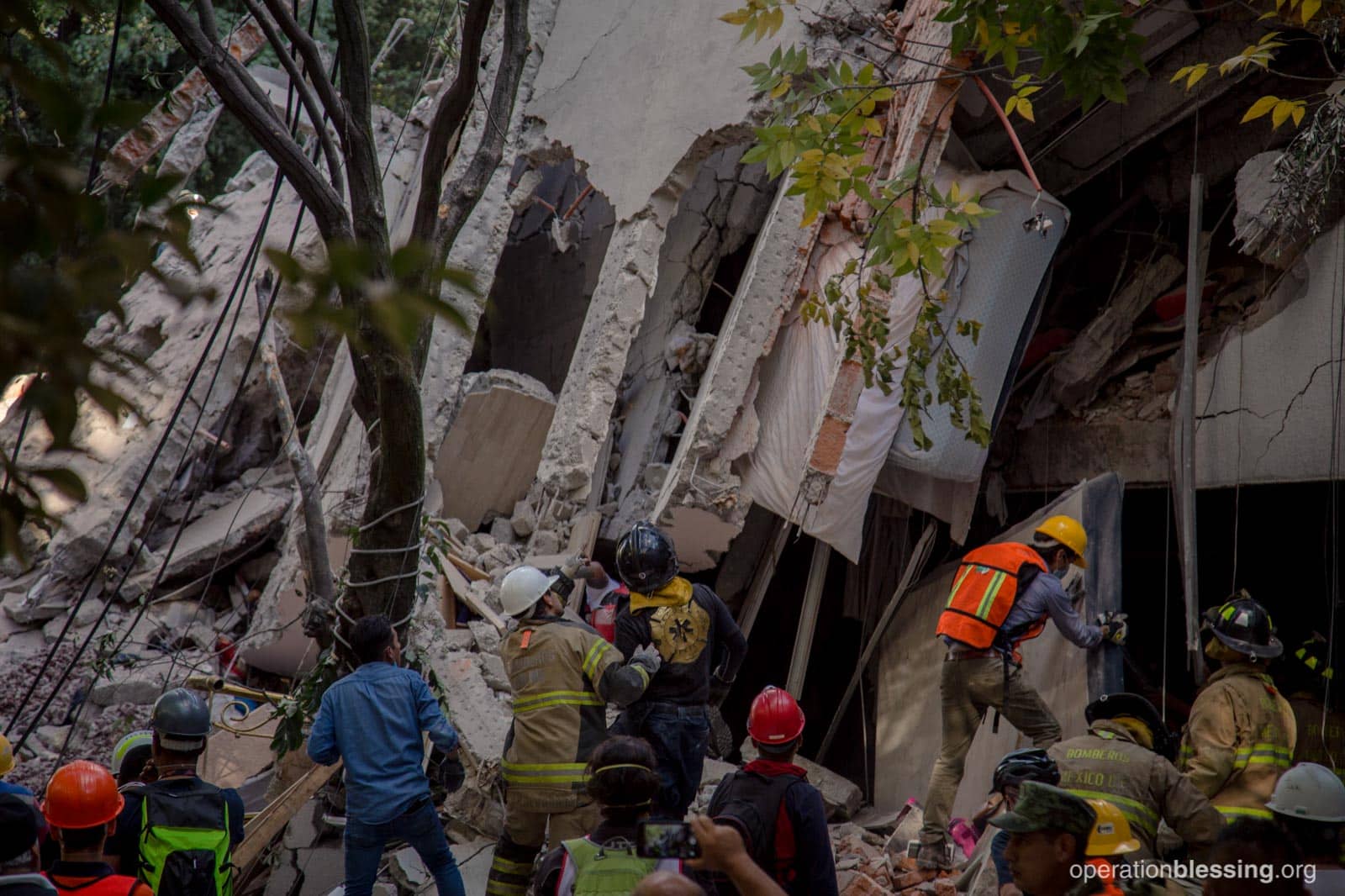 In the hours following the quake, OBI utilized a brigade of motorcycles to break through the panicked traffic and the rubble to bring water and supplies to hard hit and hard to reach locations in Mexico City. We also expanded relief and meal distribution to include the newly effected areas.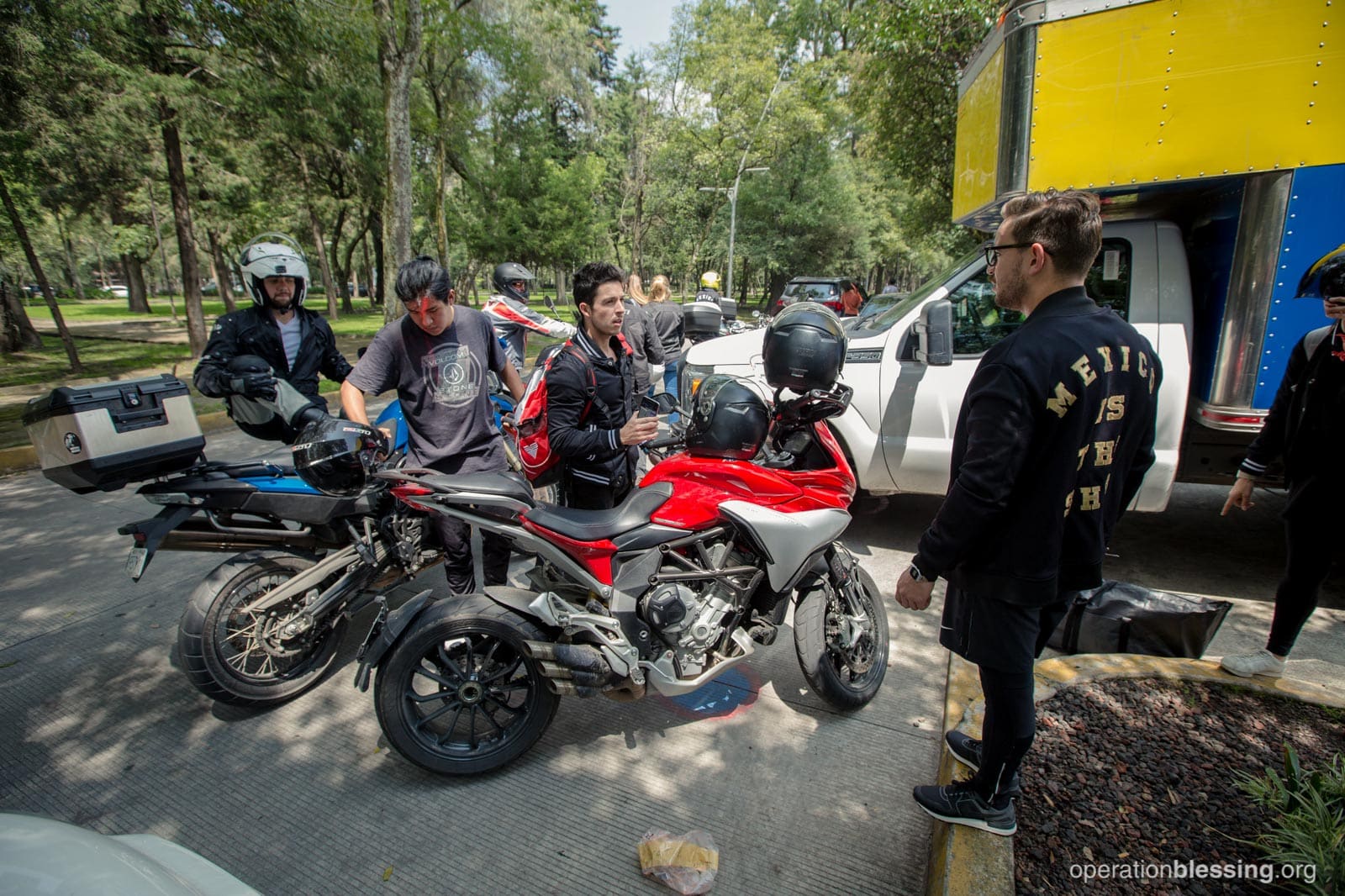 Next Operation Blessing turned outward to the region surrounding the city—small towns and villages nearer the heart of the quake that often go forgotten. Transporting food, water, relief supplies, and hundreds of tents, OBI trucks made their way to the outlying areas. Operation Blessing VP of International Operations, David Darg, said, "We've been going from village to village and town to town and seeing scenes of utter devastation." In many cases, Operation Blessing was the first humanitarian organization to reach these locations.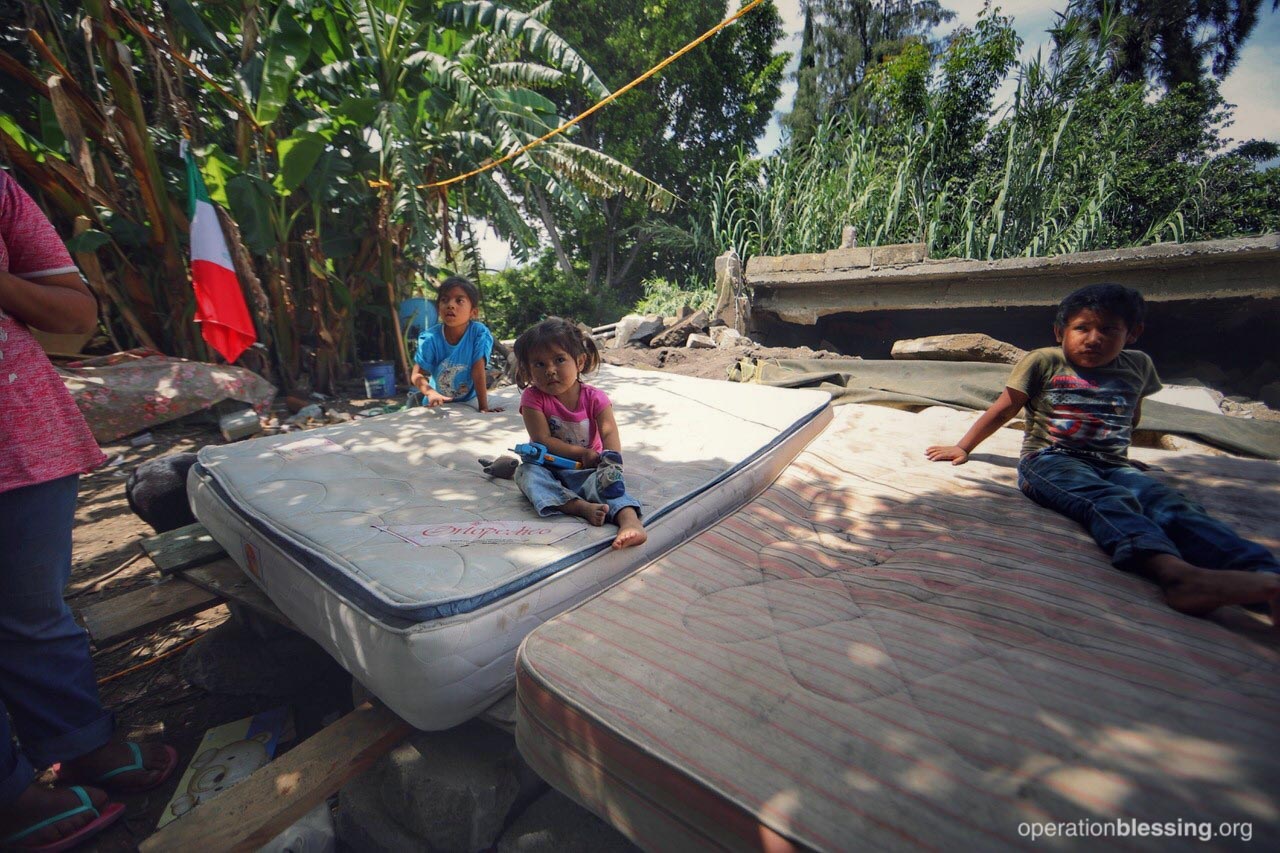 As Operation Blessing arrived at the epicenter of Puebla, OBI found so many families who had lost everything in the Mexico earthquake. They were sleeping out in the rain for lack of shelter, some with small children. OBI quickly got to work setting up tents. Darg said, "Being able to help little kids find shelter is so rewarding."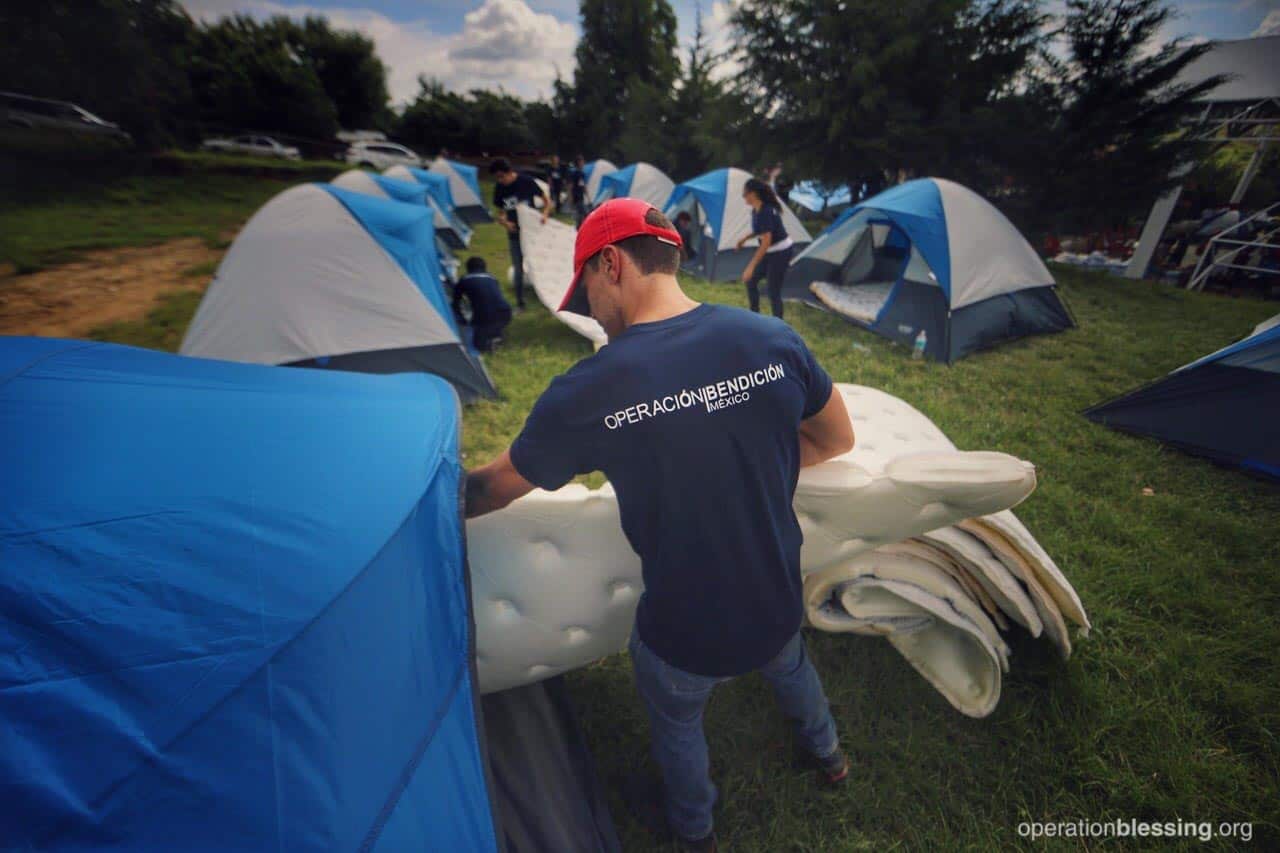 One mother shared with OBI that when the quake hit, she couldn't get to her children at first, and heard them screaming and crying in terror. Finally, their grandmother was able to reach them. The family lost everything, not just their home, but all of their possessions and even their food. An OBI worker explained, "They said that nobody ever remembers them, and they are so grateful that we are here to help them, because now they have a place to sleep."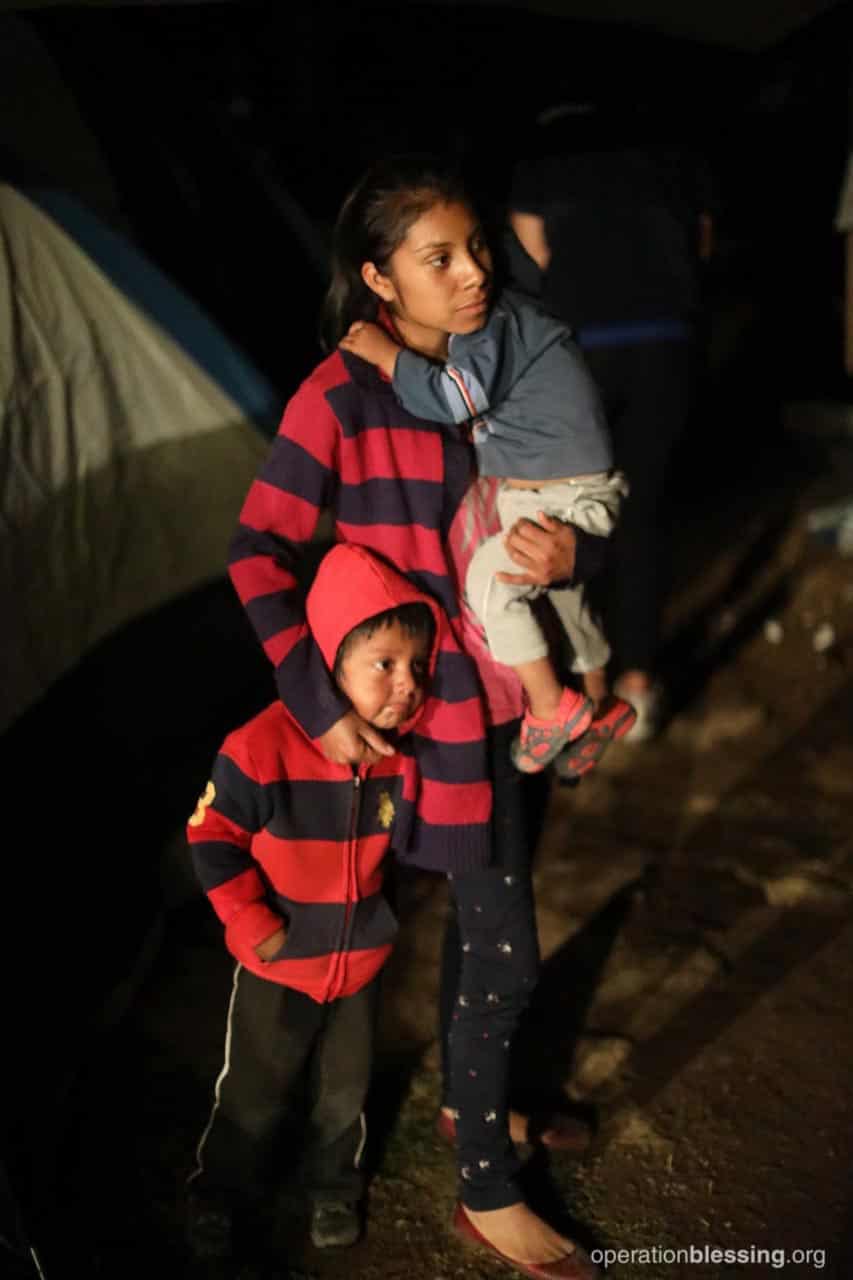 By day three, OBI was hard at work in four different locations in Mexico with nine mobile kitchens serving thousands of meals, and six more on the way. They were also reaching out through church partners to distribute food, water, and hygiene supplies.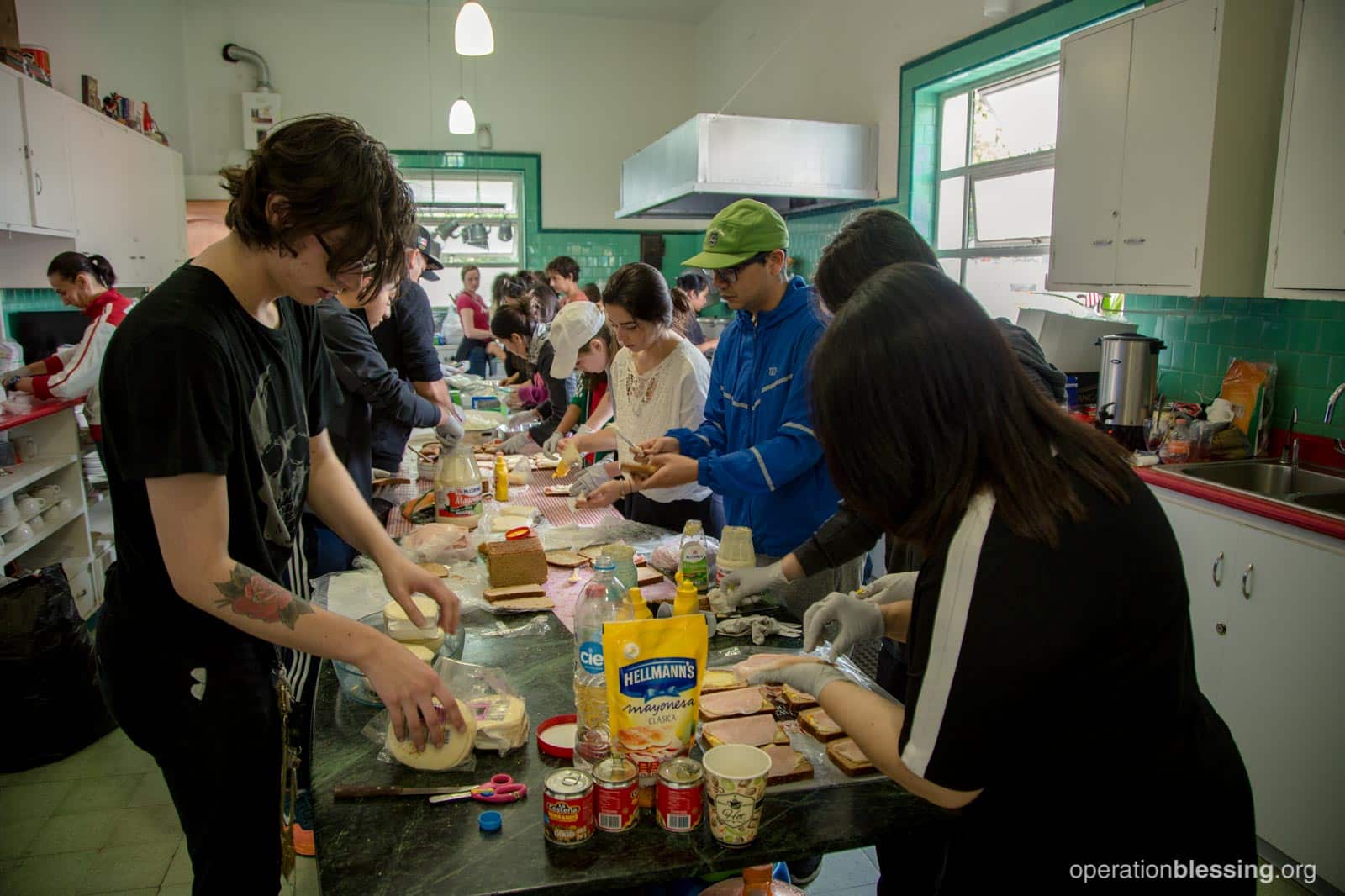 In the town of Atzitzihuacán, Operation Blessing coordinated virtually every aspect of the relief effort for a population of approximately 1,250, including reinstating the town's main water supply, providing tents and mattresses, installing a mobile kitchen to hand out hot meals, providing shelter for medical personnel, and distributing 50 truckloads of food and hygiene supplies, as well as tools, donated clothing, and shoes. OBI also coordinated activities to occupy and encourage the children during this difficult time.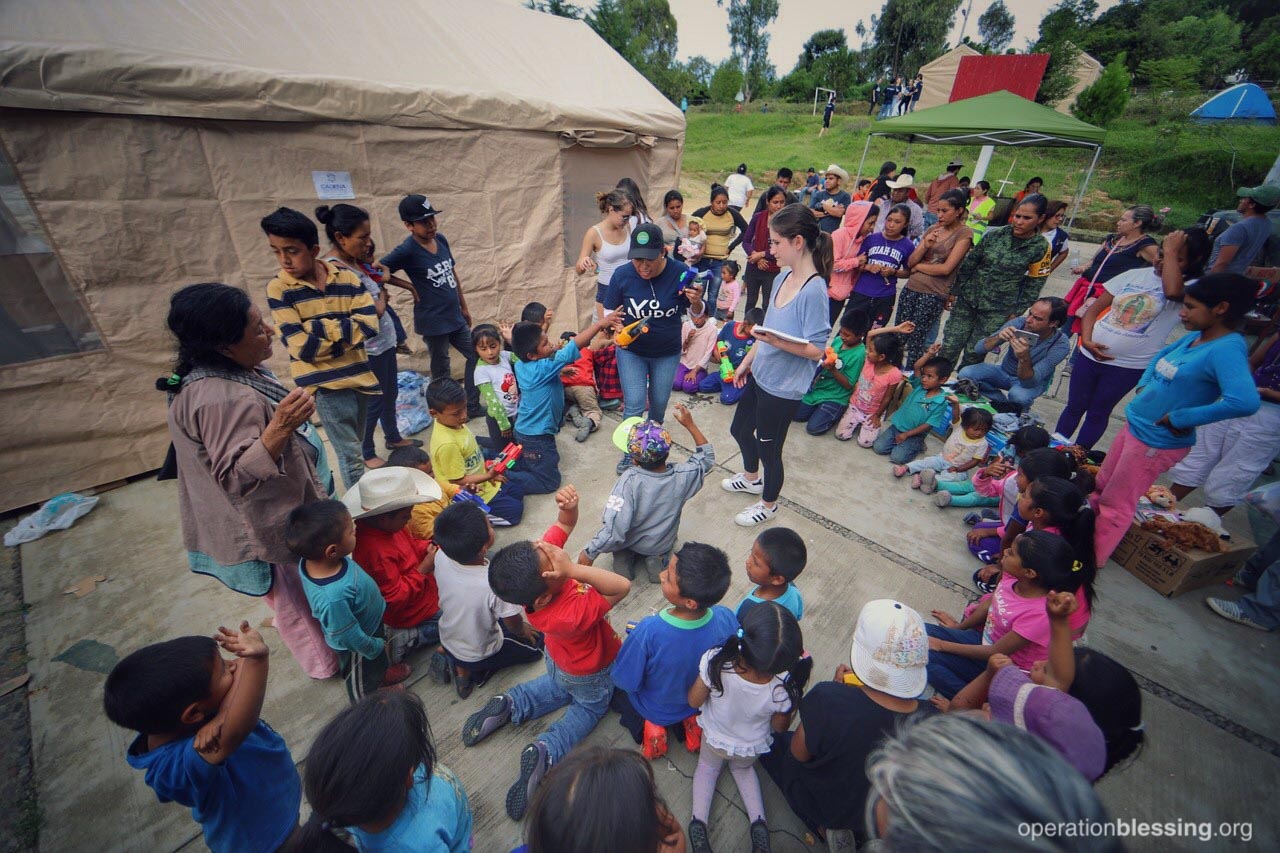 OBI's response to the Mexico earthquake has been vast, immediate, and strong, and we continue to focus on the mission of putting relief supplies into the hands of those who need them most. Meanwhile, corporate gifts and support from partner organizations have been pouring in. For example, OBI will soon be receiving a million liters of shelf-stable milk to distribute.
Thanks to partners like you, Operation Blessing is making a huge difference in the wake of the Mexico earthquake. Please continue to reach out and support disaster survivors during this time of crisis.
HOW YOU CAN HELP


Your support is critical in helping families fight poverty. Click here to make an online donation today and let your gift make a significant impact in the lives of those who urgently need it.

Print Friendly