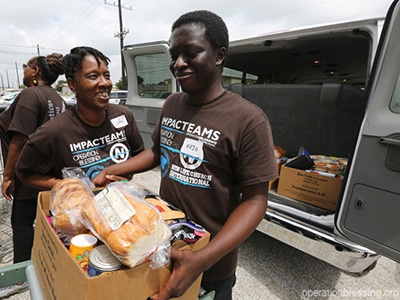 TEXAS – Operation Blessing's 2015 Impact Trip officially began on Tuesday, when New Life Church International arrived in San Antonio, Texas.
The team traveled to Last Chance Ministries, where they helped the church provide for families in need of food assistance. The group also did some maintenance on a local baseball field purchased by Last Chance Ministries, preparing the field for play.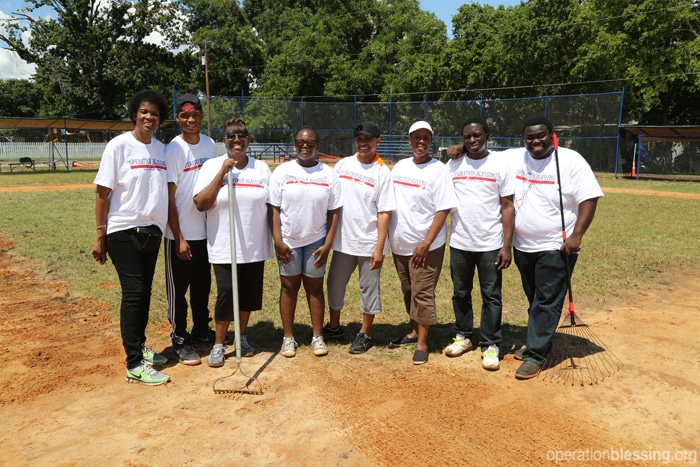 "I'm used to lending a hand when needed, but this is my first mission trip," said Natasha, one of the participants. "I never expected to be poured into as much as I have been. The love and appreciation we've received is so wonderful."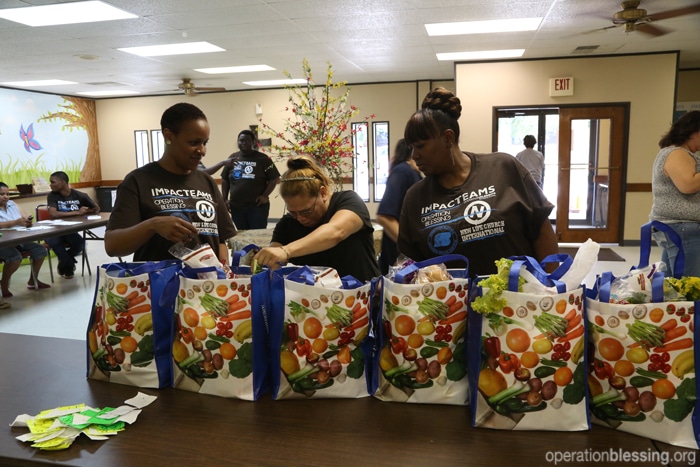 The next day, the Impact team drove to Hill Country Daily Bread in the morning, where they assisted the ministry in packing boxes of food, hygiene items and other household supplies for distribution to those in need. Volunteers then surprised families with the boxes of food.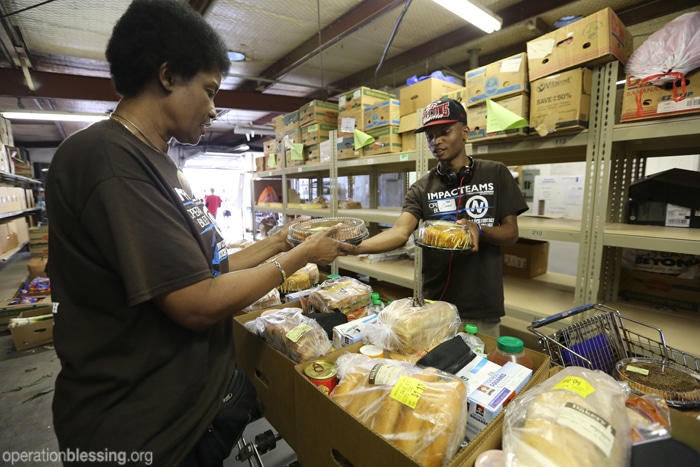 "The intensity of love and desire to volunteer in the distribution of food, clothing and general items to the homeless, destitute and disaster-struck families was just infectious," said Kojo, one of the Impact Trip team members.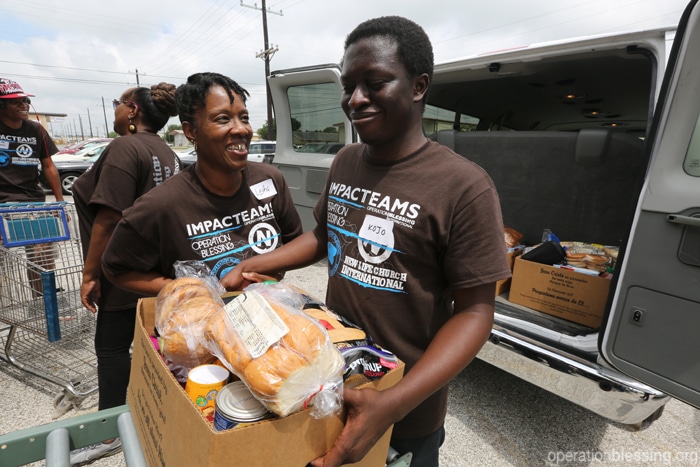 The next stop was Agora Ministries, where children from one of the poorest regions of Texas are invited to come to have fun in a safe environment. The Impact team performed a short skit and played games with the children.
"They explained that some of the children had to walk on foot for miles in order to attend a service and were drawn to the love and attention shown by the ministry towards them," Kojo said.
"Our hands and hearts have been needed for a variety of tasks on this mission each one equally challenging and rewarding," Natasha said. "This experience thus far has been uplifting yet humbling and is just the first of many for me."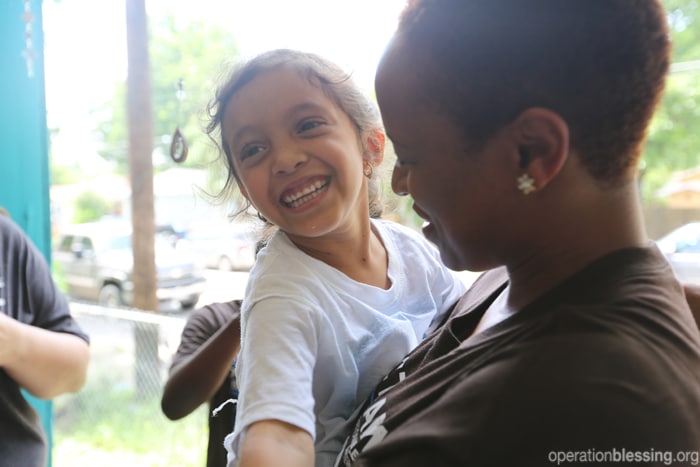 HOW YOU CAN HELP

Your support is critical to providing relief for the hungry, water for the thirsty, medical care for the sick, disaster relief for those in crisis, and so much more.
Click here to make an online donation today
and let your gift make a significant impact in the lives of those who urgently need it.

Print Friendly